there is this new fabulous pub that has opened on mohamed sultan road. it is called "iDarts Senso".
basically, iDarts Senso is a pub that has lots of electical darts machines, iDarts. They run on this sytem called Dartz Live 2 and with it, u challenge all the other darts players arnd the world. japan, taiwan, hongkong and even usa.
heres some pic that i took during a recent private party!
the overview of the bar. really cosy, really nice music.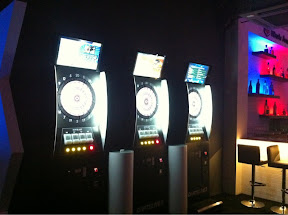 iDarts running on Dartz live 2.
iDarts Senso
cool bar counter with lovely lights!
my handsome guitarist "my twin brother" playing iDarts!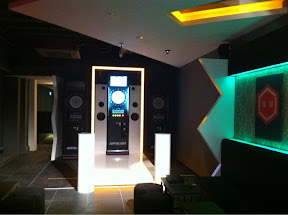 the "stage" whereby impromptu challenges are accepted!
the super funky wall art arnd the pub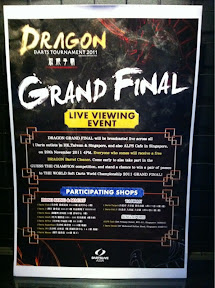 "live" streaming of tournament! its really a cool new sport!
the entrance of iDarts Senso
do check out this awesome new pub with ur friends for a drink or even to try the newest, hippest sport that has arrived in singapore. Darts live!
oh ps, theres this other version called phoenix, and it sucks. so support Darts live!
pace!
Zac