sometimes i think im still a kid.
i still like to mess around, have fun and do silly things. and so, i made my team celebrate one of the players birthday by fulfilling a baller's all time dream.
to dunk the ball.
united in strength, the helped the birthday boy up.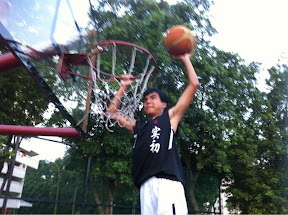 giving the serious game face!
going for the 2 hand jam!
leaning in for the finish!!
finishing strong!
one more look at the birthday dunk!
like a superman.
getting hia free birthday ride from the other team mates!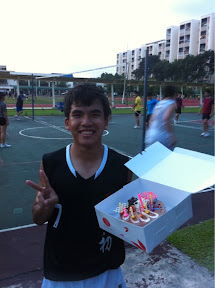 birthday boy being surprised by the cake!!
SRJC boys bballers m/
cake cutting session..
today was definitely one of more more fun sessions we had. boys, when we win our future games, i ensure u, its gonna hell outta more fun.
endure and work hard. we will walk till the end of the tunnel.
looking forward to seeing u guys whip some asses. rock n roll!!