More or less inspired by the K-fashion, I paired a wide-neck shirt with a pleated skirt.
I fell in love with wide -neck shirts after watching "Goblin" because the gorgeous Sunny wore so many in the drama.
And a big thank you to my little Stefanie for gifting me with such a cute little skirt! I almost didn't know how to wear it because I was worried that I'll look too kiddish or too much like a cheerleader.

Wide-neck top in my favourite colour from H:Connect.

White sneakers are always so versatile (mine's a little dirty already though, oops!)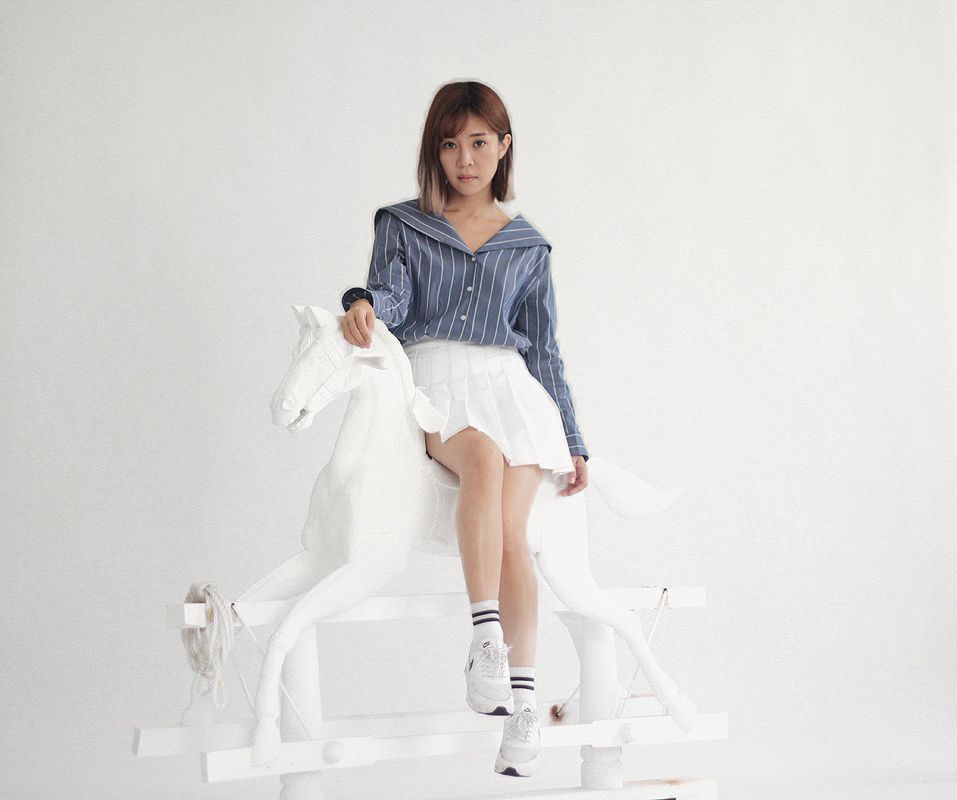 Added a little preppy vibes with ankle socks.
Comments
comments