My last trip to Genting Highlands was back in 2002 with my family. It has been so long since I last visited the place and I was quite excited to go back when I received the invitation.
This trip is going to be a trip full of food, because we will be spending the day eating and reviewing the food at Burgers and Lobster, Cafe Richards, and Motorino and all three of them are located at the new SkyAvenue Mall at Genting Highlands.
I have written a detailed review on MyFatPocket's main site in the food category. Do pop over to read! Here's the link: 3 Restaurants Not to Miss on Your next Genting Highlands Trip
Day 1

Reached hotel at 7am and had a good sleep before we went for lunch!

Our first stop: Burgers and Lobster (details here!)
I love love lobster rolls and I had to order this when I saw it on the menu. Definitely not disappointed. The lobsters were chunky and fresh.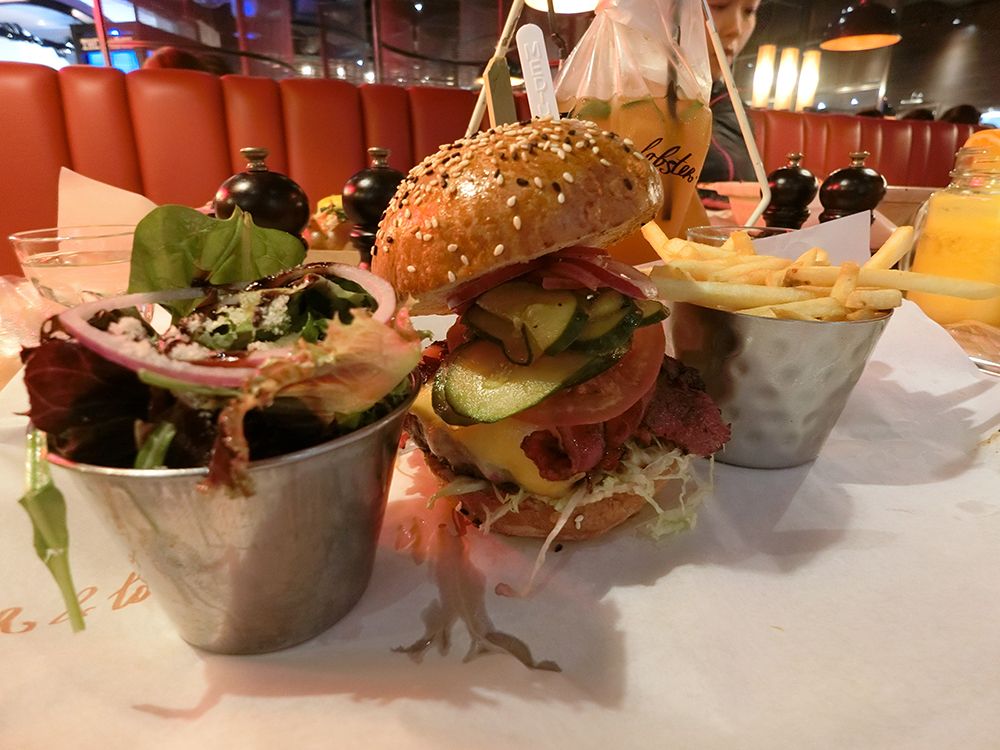 My sister's choice.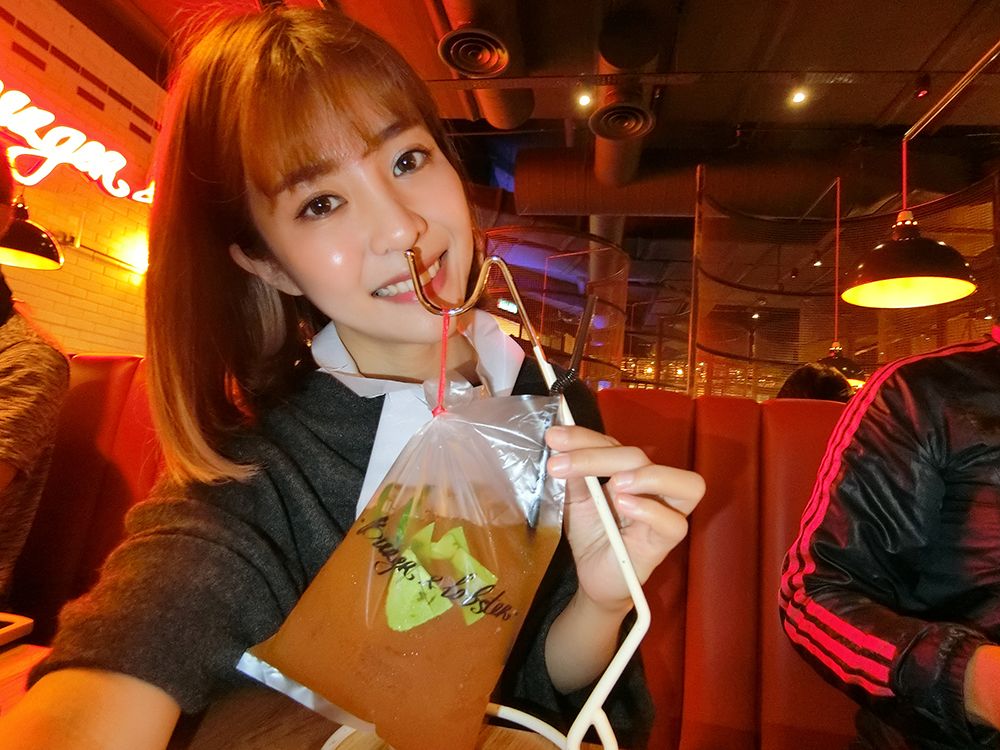 Yummy drink served local style.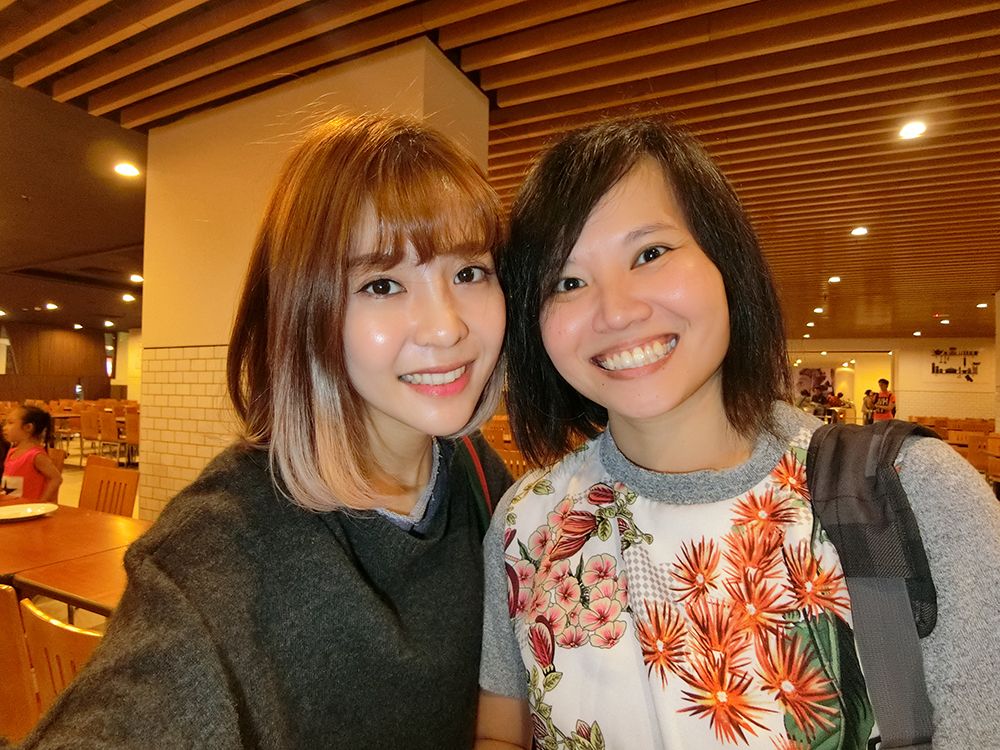 Made a new friend on the trip, Lineng!
And a big thank you to Grace for changing currency for me before we scooted off on the coach the night before. I was rushing for time and totally forgotten to change some ringgit!
We had some free time after our lunch so my sister and I went walking around. But seriously, how can we stay in the malls when the weather was so awesome? We went outside for some fresh and cooling air.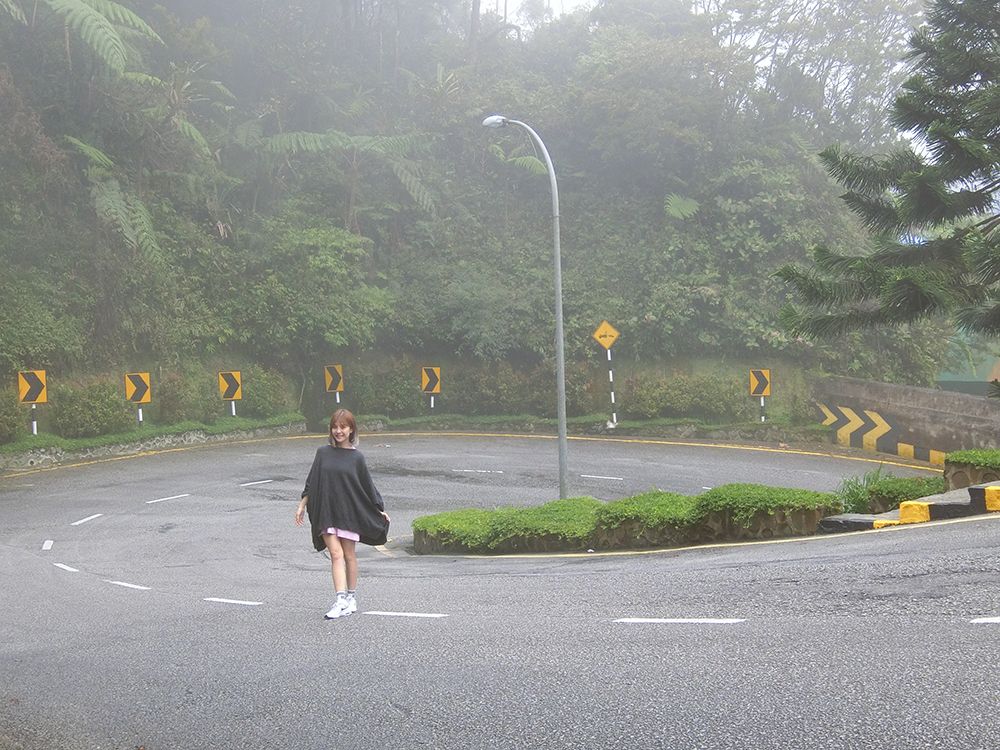 We don't really see winding roads like this in Singapore so I grabbed the opportunity for a photo.

Behind every successful photo are 50 sucky ones. Hahahaha… This happened when my sister pressed the sutter button and I saw a car drove down the slope lol.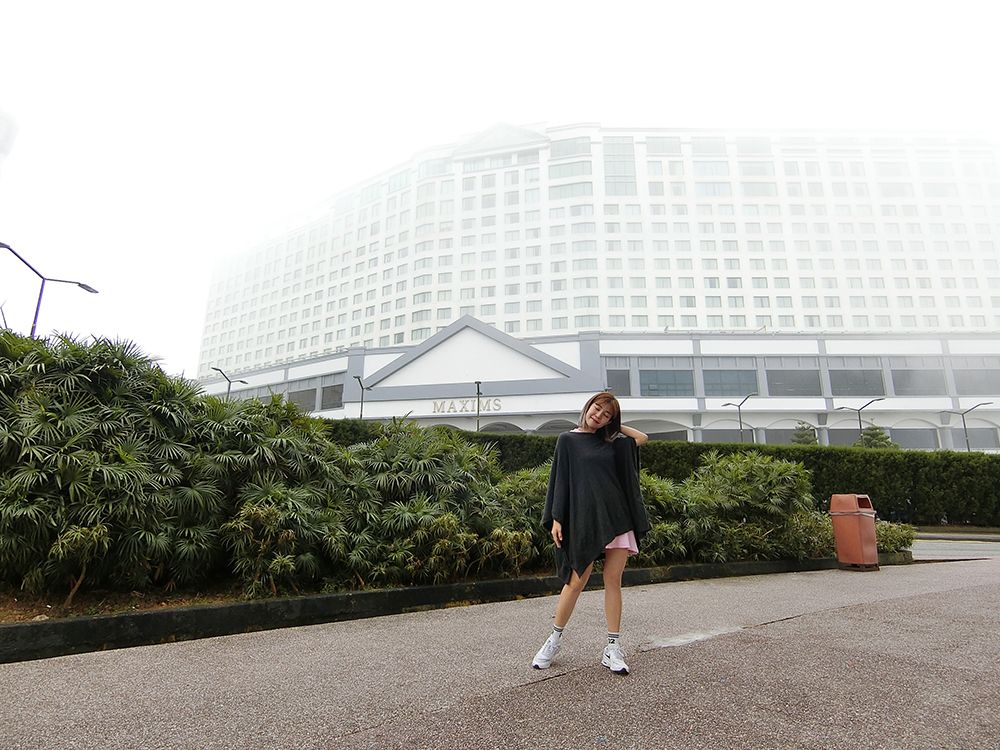 Another one! Love the cool and foggy weather.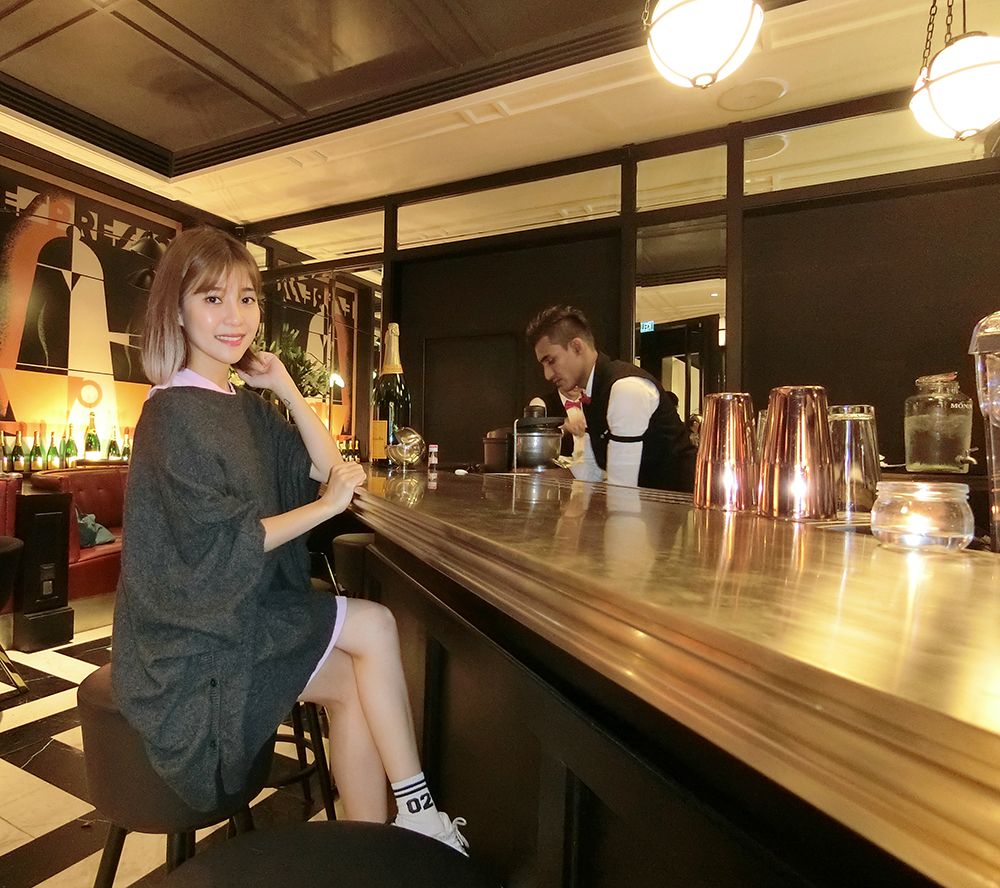 Our next stop: Cafe Richard (Details here)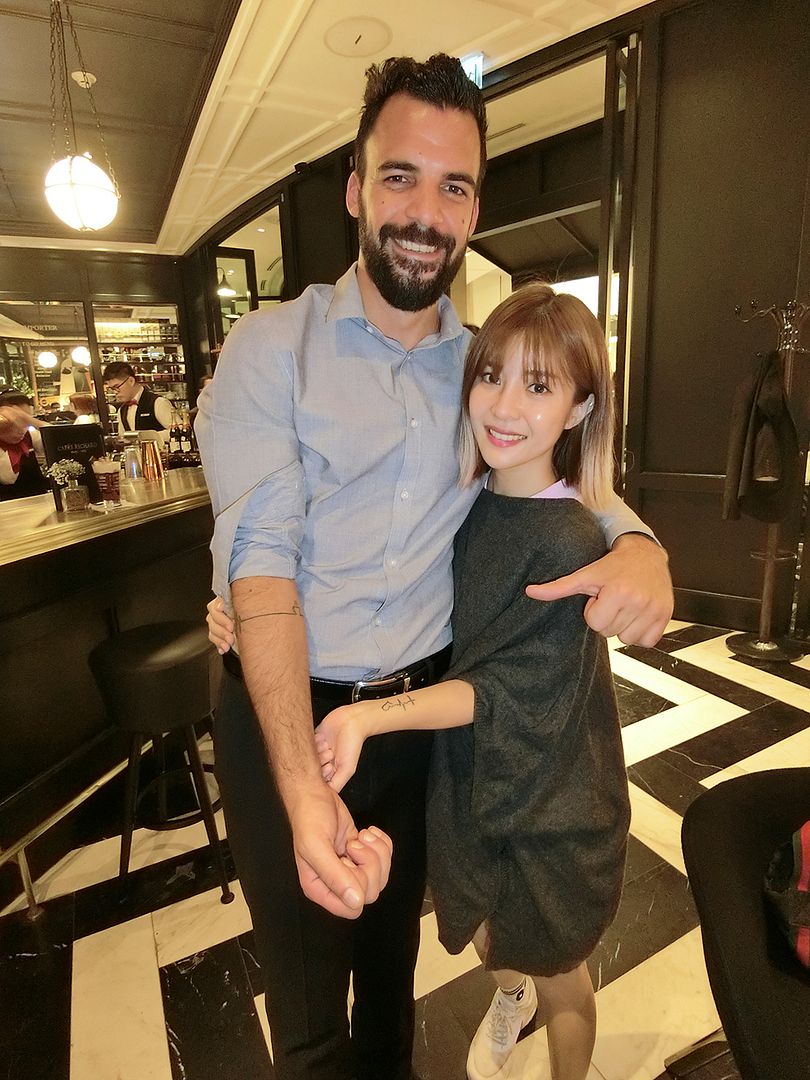 He saw my tattoo and told me he has something similar! How awesome to find like-minded people. That's where our heartbeat lies isn't it?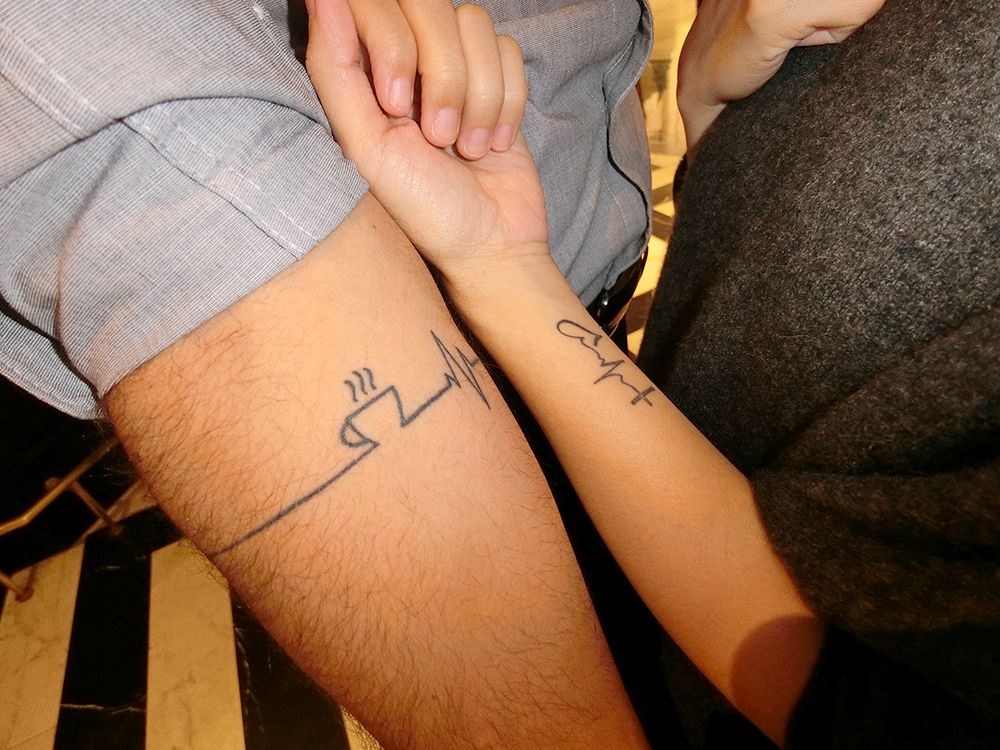 His heartbeat lies in his coffee! What a meaningful tattoo for a coffee expert.

Order a French Press. It's the first time I drank from a bowl, and that's the way the French does it.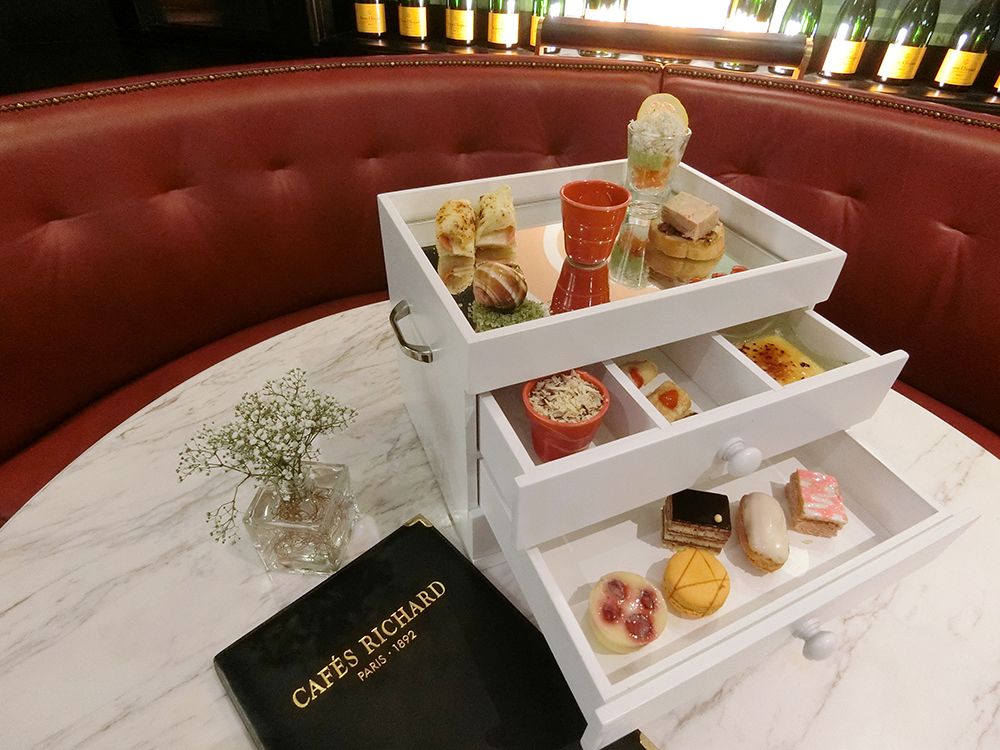 Hi-tea set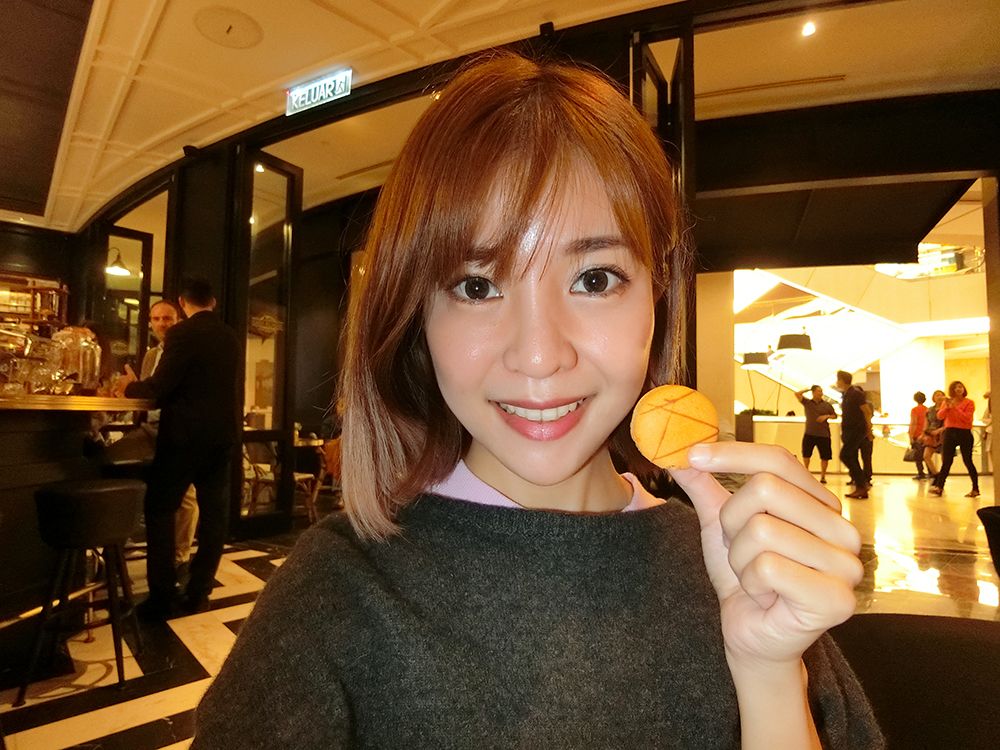 I don;t eat macaroons because almost all I've tried were too sweet for my liking. I decided to eat this particular one because I thought it looked like a basketball (and I liked that). To my surprise, it wasn't too sweet and I actually found it delicious.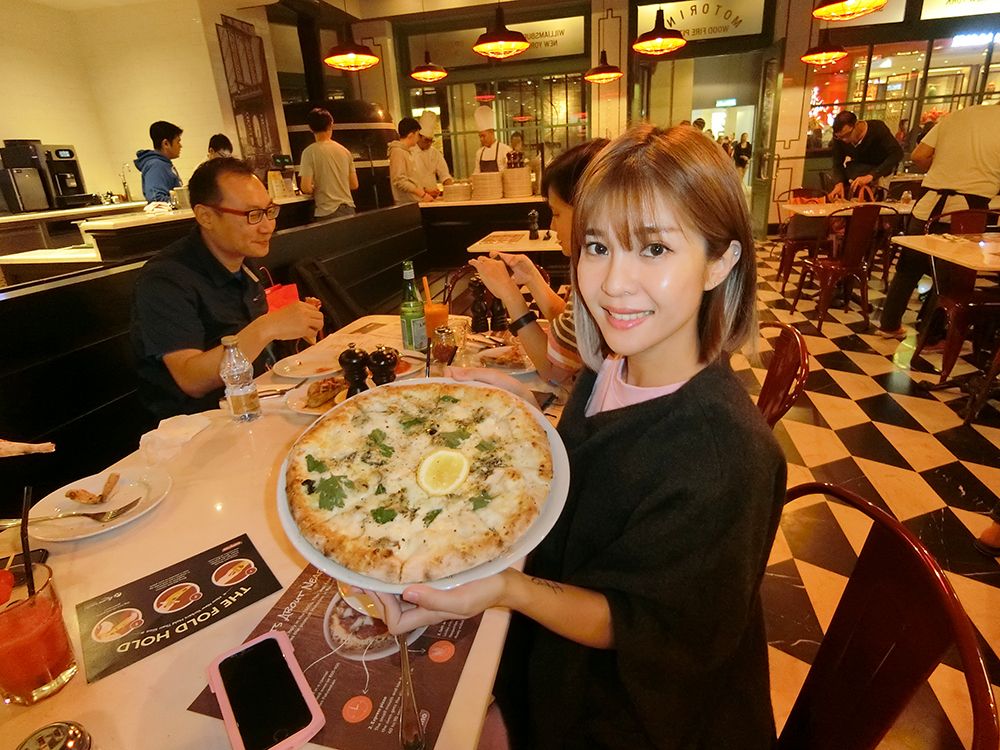 Dinner at Motorino (Details here)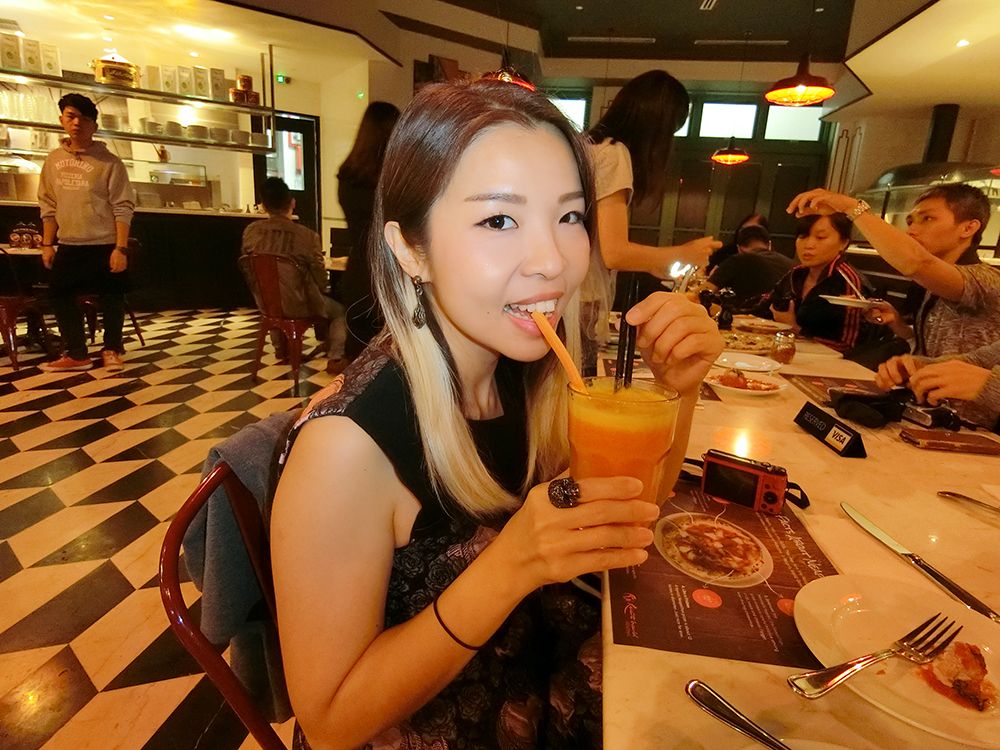 This is a shot of my pretty sister!
Yup, it was a whole day of eating but I'm not complaining though.
Day 2

Heading for breakfast with new friends from other medias.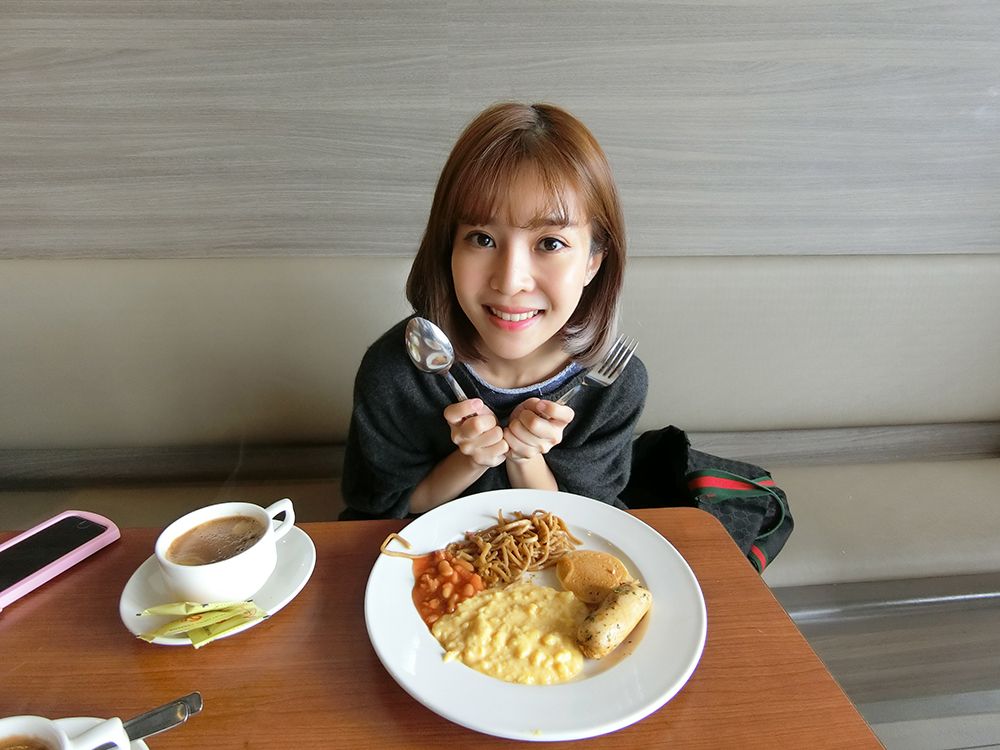 We needed to take a cable car ride down to the bus interchange to transfer to our coach. I was, in fact, quite excited about getting a ride in the new Awana Skyway at Resorts World Genting, because 10 of the gondolas are fitted with glass floors, allowing unobstructed views of the surroundings, and I'm going to be on one of them. How fun!
A big thank you to Ashley for handling our luggage so that we can enjoy ourselves looking at the glass floor without any obstruction!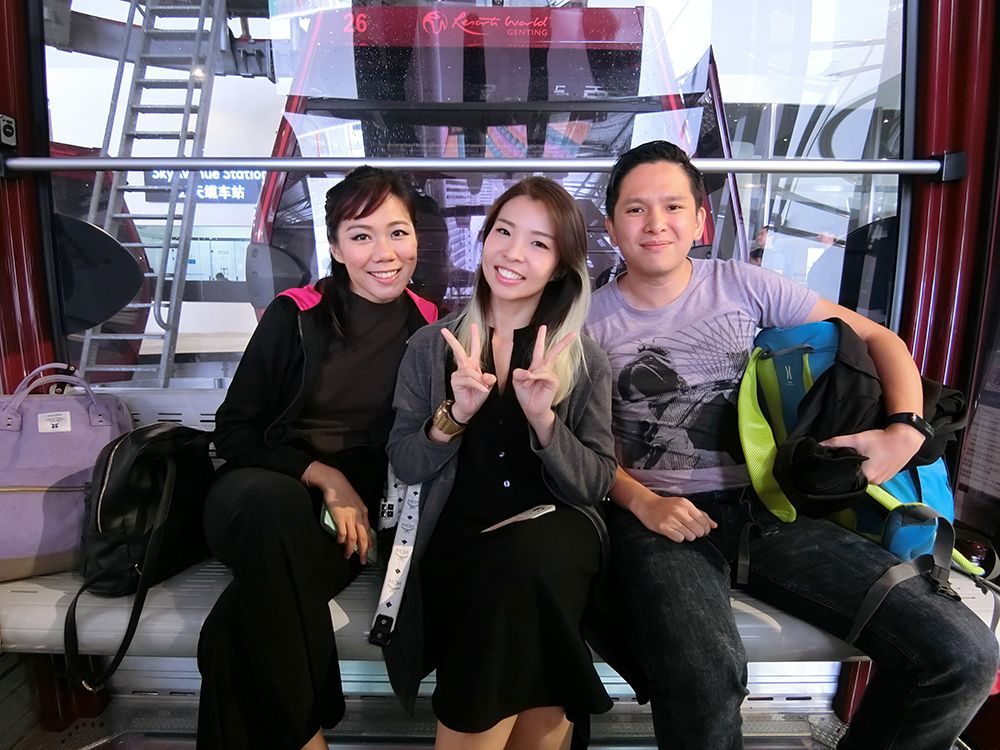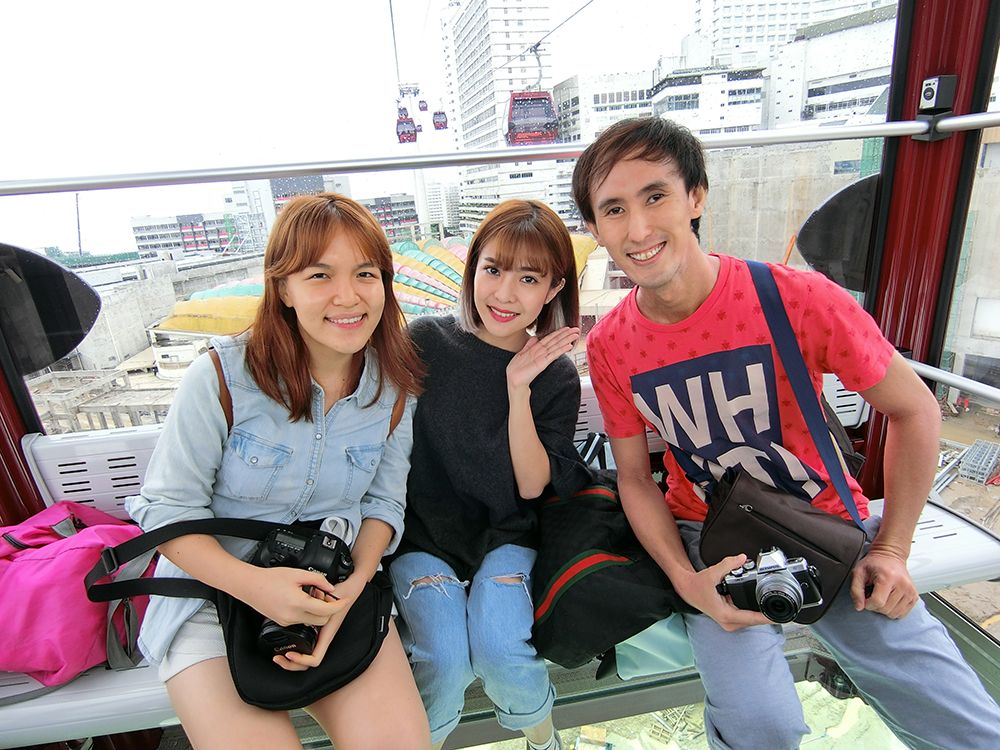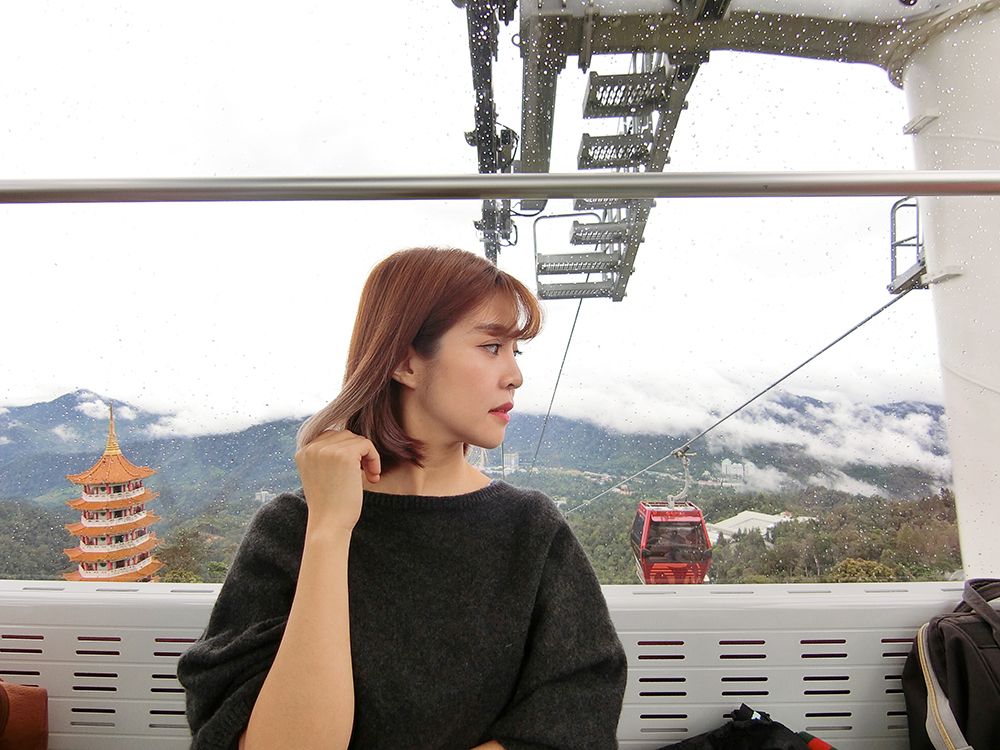 Isn't this better than the conventional gondolas?
The Awana SkyWay is located at the new Awana Transportation Hub, much to the convenience of Resorts World Genting guests. The 99 cable cars can carry 3,000 passengers every hour on the 620-metre ascent from Awana station to the final stop, SkyAvenue station. With a top speed of six metres per second, the 2.8-kilometre journey takes just 10 minutes.
Get a spectacular bird's eye view of the 130-million-year-old rainforest surrounding Resorts World Genting, and the site of the future Twentieth Century Fox World theme park.
That ended our short getaway and I'm sure I'll be heading back to Genting Highlands once the theme park is completed! I heard that Planet of the Apes will be one of its instalments and I can't wait for it. I'm a huge fan of Caesar!
Till then!
Comments
comments