I'm not a big eater, in fact, I don't eat a lot during meal times. I the type who eats small meals but many meals. However, I do enjoy good eating and indulging my taste buds in yummy food.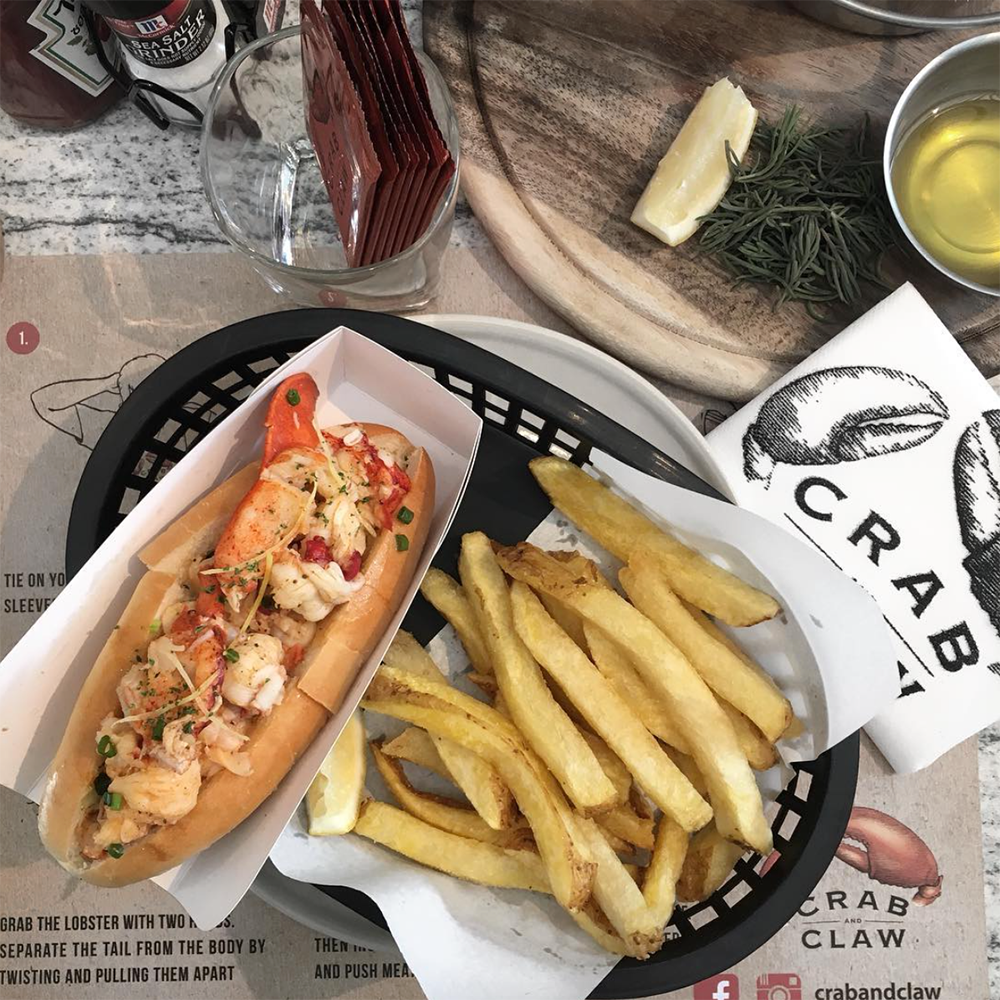 I love lobster rolls!
I never counted any calories in my entire life because I never thought there was a need to. It was only until about 1 to 1.5 years back before I found out more about calories when my colleagues started talking more and more about it.
Counting calories helps us achieve our weight goals, regardless of whether you want to lose or gain weight, or maybe even to maintain your current weight. I'm healthy although I'm more on the skinny side, so for myself, I would want to maintain my current weight. Since beauty starts from within, it is important for us to keep track of what we eat anyway. Besides, I'm sitting beside our office's nutritionist at my workplace, so it's very hard to not know how all these calories stuff work!
However, it can be difficult to keep track of what we eat throughout the day, and let alone count all those calories that we consume and burnt.
So how about a weight management app that can check on our calorie intake? What's more, it can also satisfy our foodfie needs, and allows us to share our OOTD of our latest sports gear.
What is Crunch?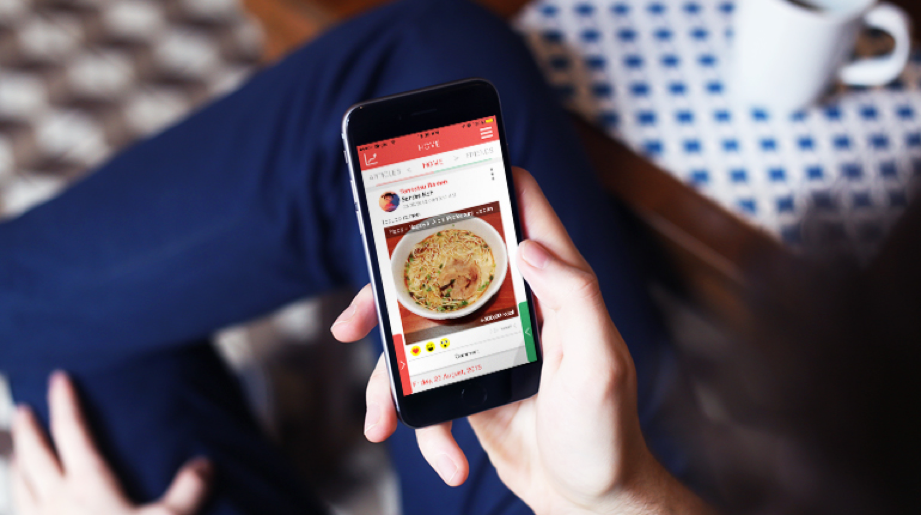 Crunch is the all-new weight management calorie counter for everyday people like us who are not athletes or professional bodybuilders. It helps us make informed lifestyle choices, without asking us to go on crazy diets or workout plans.
Crunch In to know what is your calorie intake for your meal, and Crunch Out to check how many calories you burnt while you walk from the your home to the MRT station. Now that you are aware of your calories ins and outs, make informed choices on eating right and exercising in a fun, stress-free manner.
There is more food for thought in Crunch. The app's other features include insightful tips and articles by nutritionists and experts, attractive coupons and deals, and the ability to earn badges and medals when you consistently Crunch In and Crunch Out. Ultimately, Crunch is your companion that guides you towards setting up positive dieting and exercising habits.
Features of Crunch
Crunch in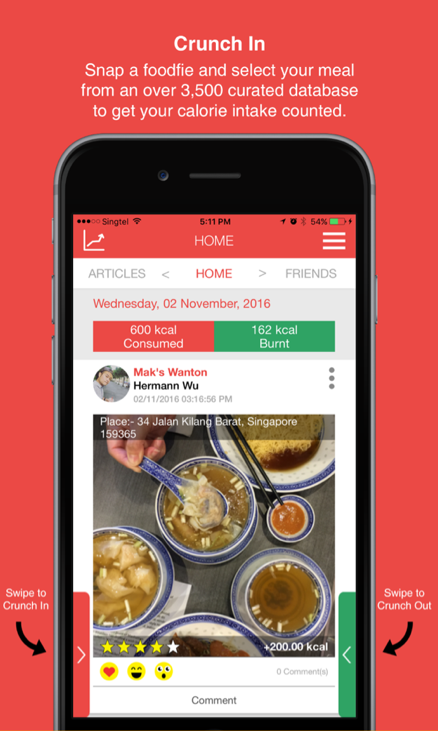 To Crunch In, simply swipe the Crunch In slider in red and take a foodfie. Select your meals amongst an over 3,600 calorie-counted database of local dishes and get the estimated calories consumed and post it on your timeline.
Crunch Out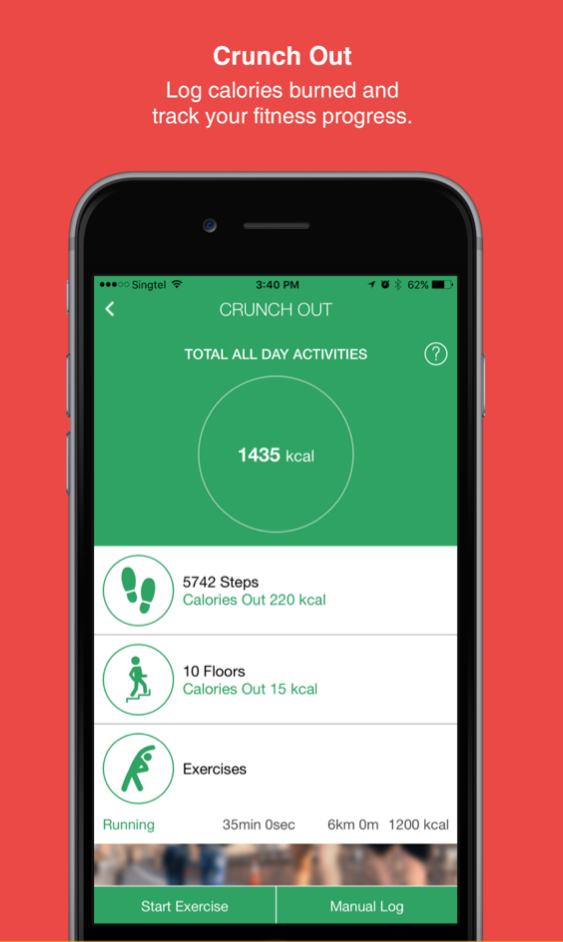 To Crunch Out, simply swipe the Crunch Out slider (in green) and take a selfie. Why not flaunt your athleisure style while you're at it? Get the estimated calories burnt and post it on your timeline.
All Day Summary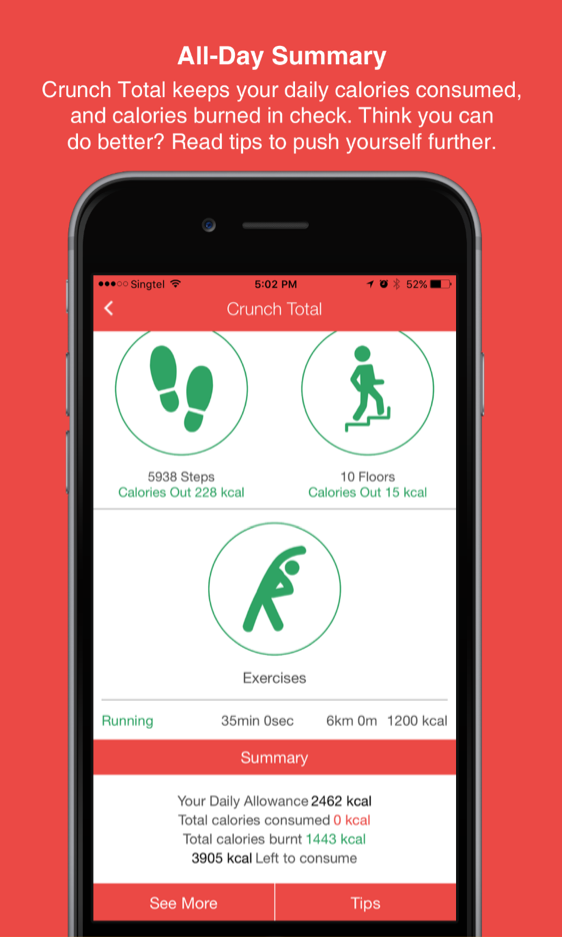 Stay motivated and take stock of your day with insightful charts that sum up your calorie intake and burn. See how you're doing with insightful charts and stay motivated to reach your goals.
Social Community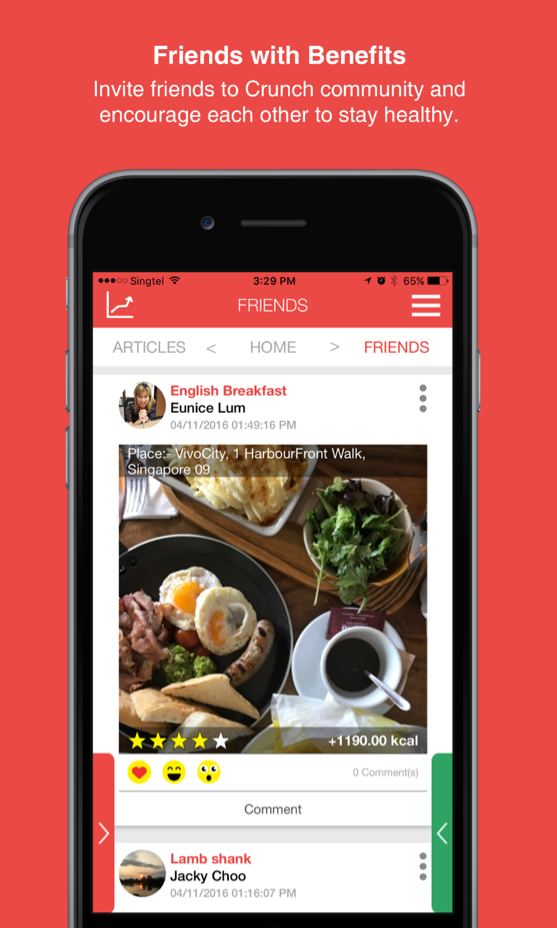 Connect and invite friends to Crunch community and encourage each other to stay healthy. Share Crunch Moments and challenge with friends and family to give and seek inspiration for a better, healthier you.
Deals and Offers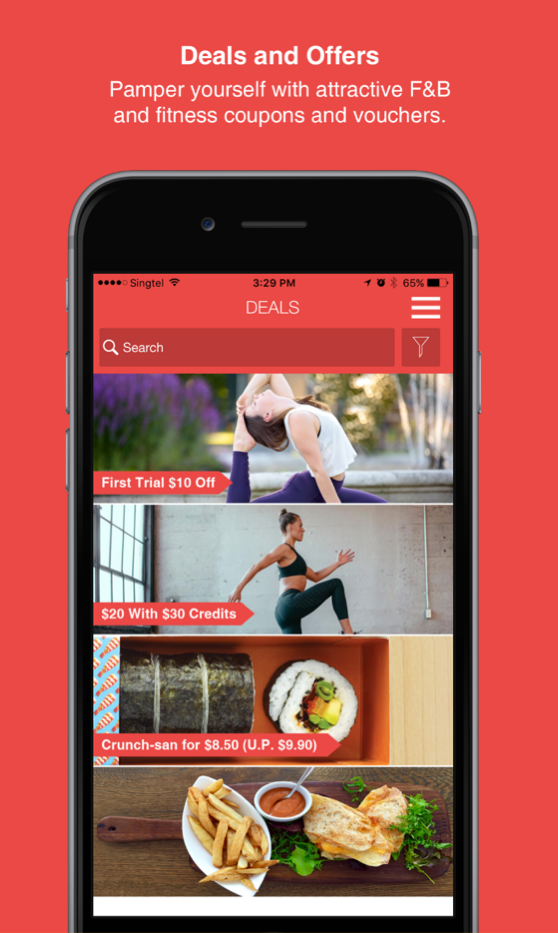 Pamper yourself with attractive F&B and fitness coupons and vouchers. Crunch partners with a host of brands advocating holistic well-being for a healthier and purposeful lifestyle. Be it fresh organic food or yummy healthy meals, classes that enrich physically and mentally, or sportswear and lifestyle equipment that can help improve your life, we want you to be the first to know.
Tips for weight management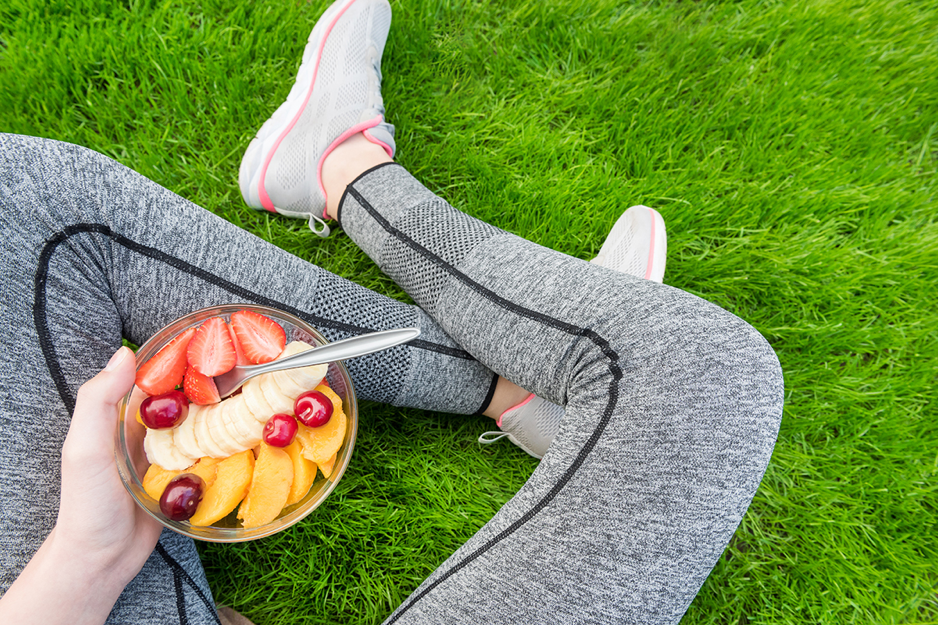 If you need more information on healthier living and making smart choices, browse the app and spend some time looking through the insightful tips and articles by nutritionists and experts.
Eat Well, Live Better. Try out Crunch app that is available for both Android and Apple iOS devices now.
Crunch is having a contest now so so take part and stand to win a Casio EX-FR100 worth S$699. All the best!
Comments
comments