I'm always emphasizing the importance of wearing sun protection. You can skip all your skincare (but actually no, don't) but at least slap on some sun protection to block off all the harmful UV rays that are culprits to skin ageing.
I shall collectively call all sunscreens and sunblocks "sunblocks" in this post since I'm used to calling all sun protection "sunblocks". In fact, before I researched a little prior to the post, I always thought that sunscreen and sunblock can be used interchangeably.
Here are 4 sunblocks (for face) that I'm currently using. How do they fare?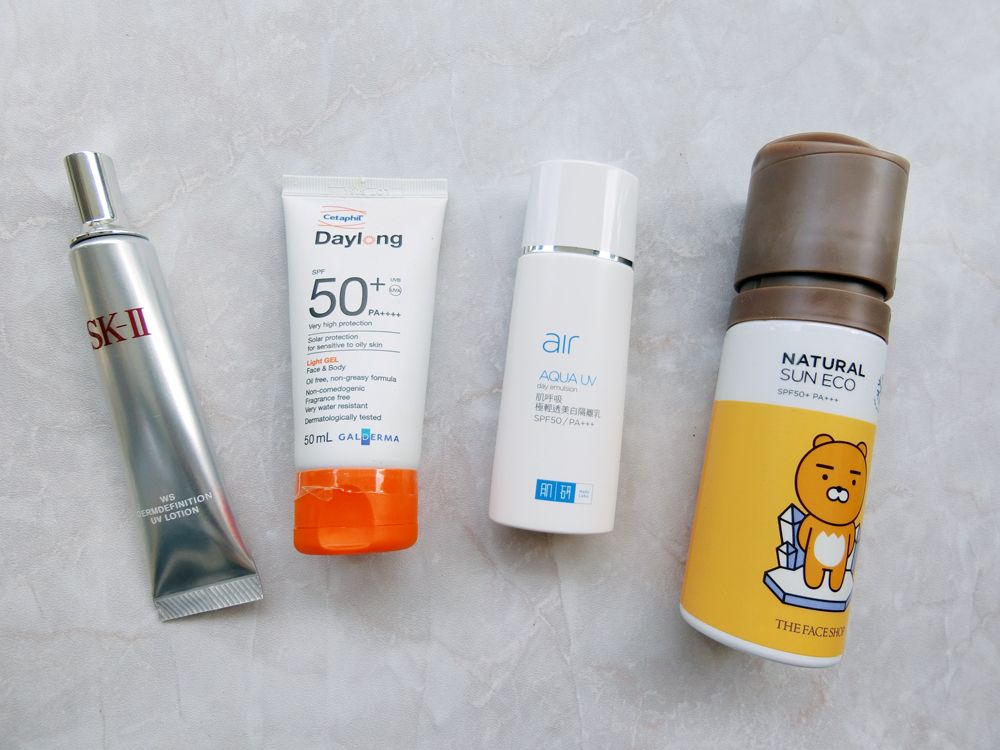 1. SK-II WS DERMDEFINITION UV LOTION SPF50 PA+++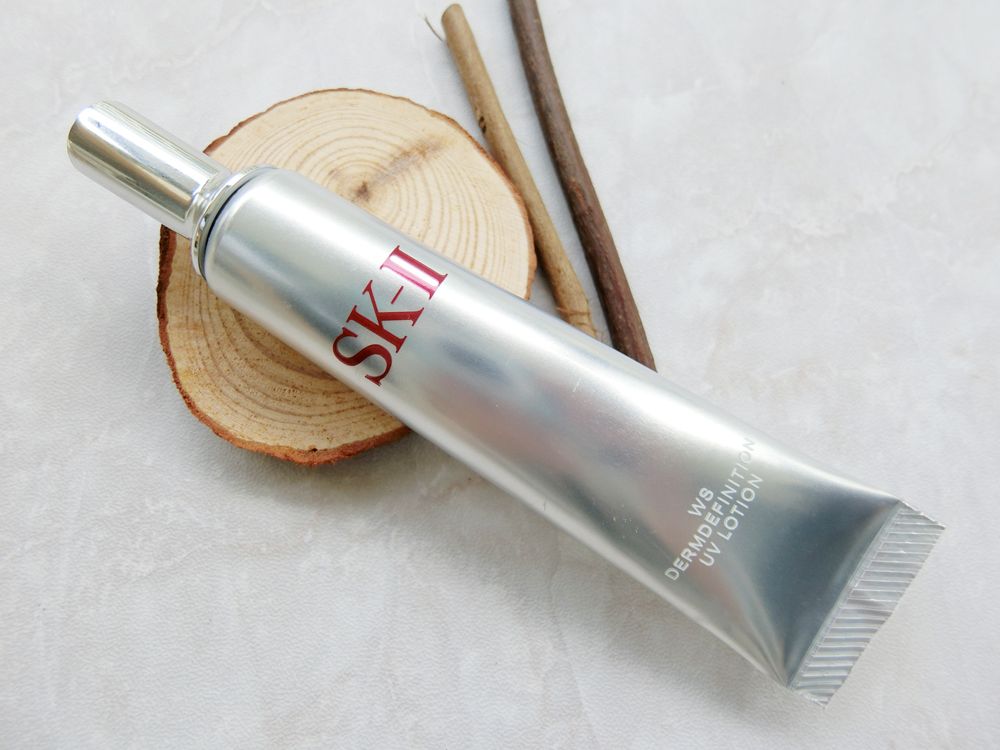 SK-II WS DERMDEFINITION UV LOTION protects skin against both UVA and UVB rays and what sets it apart from other sunblocks in the market is the fact that it is enriched with skin whitening and moisturizing agents, and at the same time, prevents spots caused by UV rays. Therefore, our skin is moisturized and protected from free radicals and environmental stresses.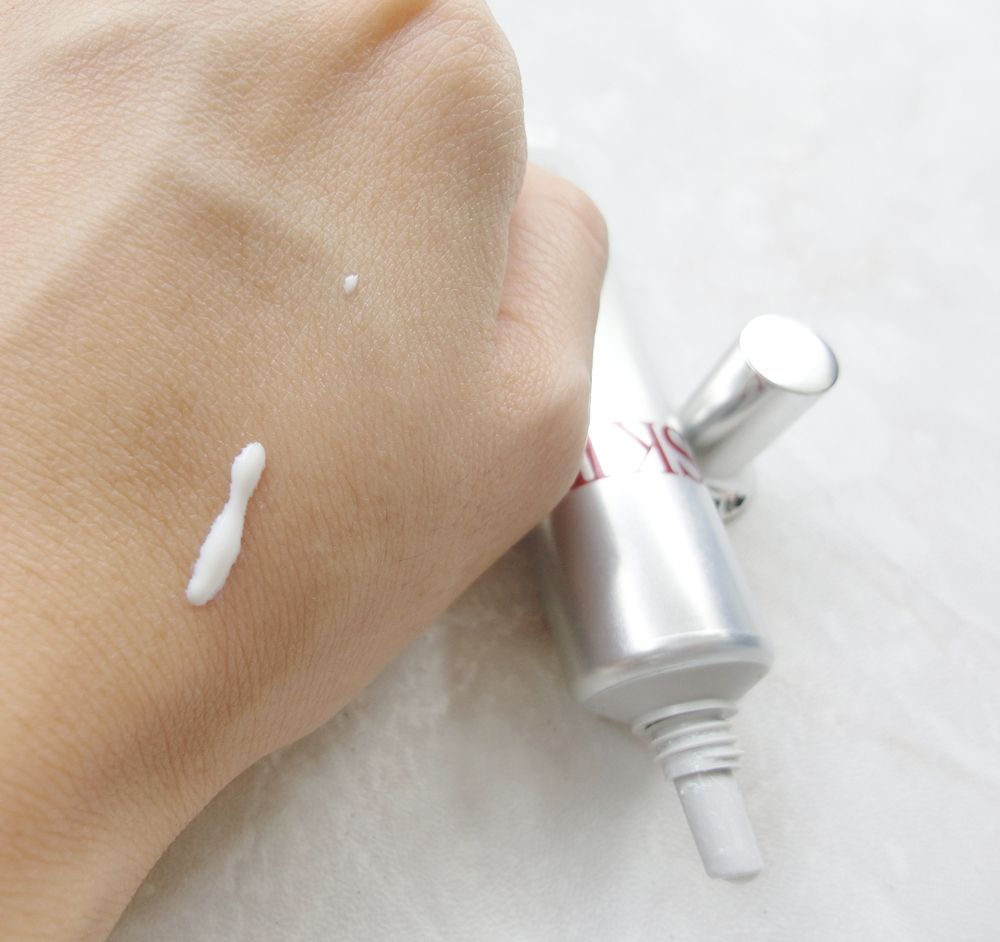 It has a creamy texture and skin does not feel greasy after application. Because it acts like a moisturizer, I sometimes skip moisturizer and apply SK-II WS DERMDEFINITION UV LOTION right after my serum. It also doesn't leave a whitish cast on the skin like some old school sunblocks do.
I use it daily before applying my makeup and I would say that although it is a little pricey, at $113 per tube, it is a good investment since it helps to brighten skin and prevents pigmentation at the same time. Look out for promotions at SK-II counters though, sometimes they do sell 2 tubes in a box at a bundle price and you can save some moolahs.
2. Cetaphil Daylong SPF50+ PA++++
Cetaphil is a trusted brand for sensitive skin and I remember using its range of shower and body care products when I was an eczema-plagued teenager. Therefore, I didn't need to hesitate to apply Cetaphil Daylong SPF50+ PA++++ onto my skin.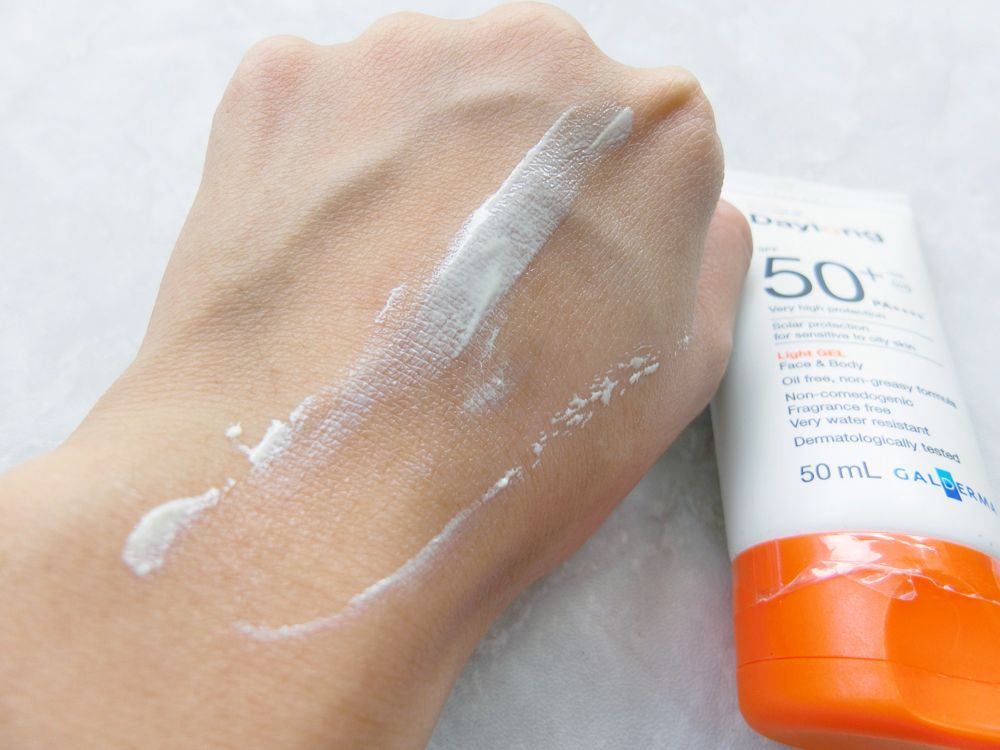 Cetaphil Daylong SPF50+ PA++++ offers a broad spectrum protect of both UVA and UVB rays and its texture is lighter that SK-II WS DERMDEFINITION UV LOTION, like a liquid cream, I would say. It is very easy to spread and there's no obvious scent in the product.
Because it has a lightweight texture, it doesn't feel heavy if you apply it on your skin prior to makeup. Definitely a thumbs-up for this product, well, except for its packaging.
Its watery texture made it rather inappropriate to house it in a tube like this. Regardless of whether I store it standing on its base, or lying on its side, leaks like this (refer photo below) happen all the time and I have to clean it regularly. Lucky the cap is tight enough so that the product doesn't leak everywhere, but it does leak and harden around the dispensing area.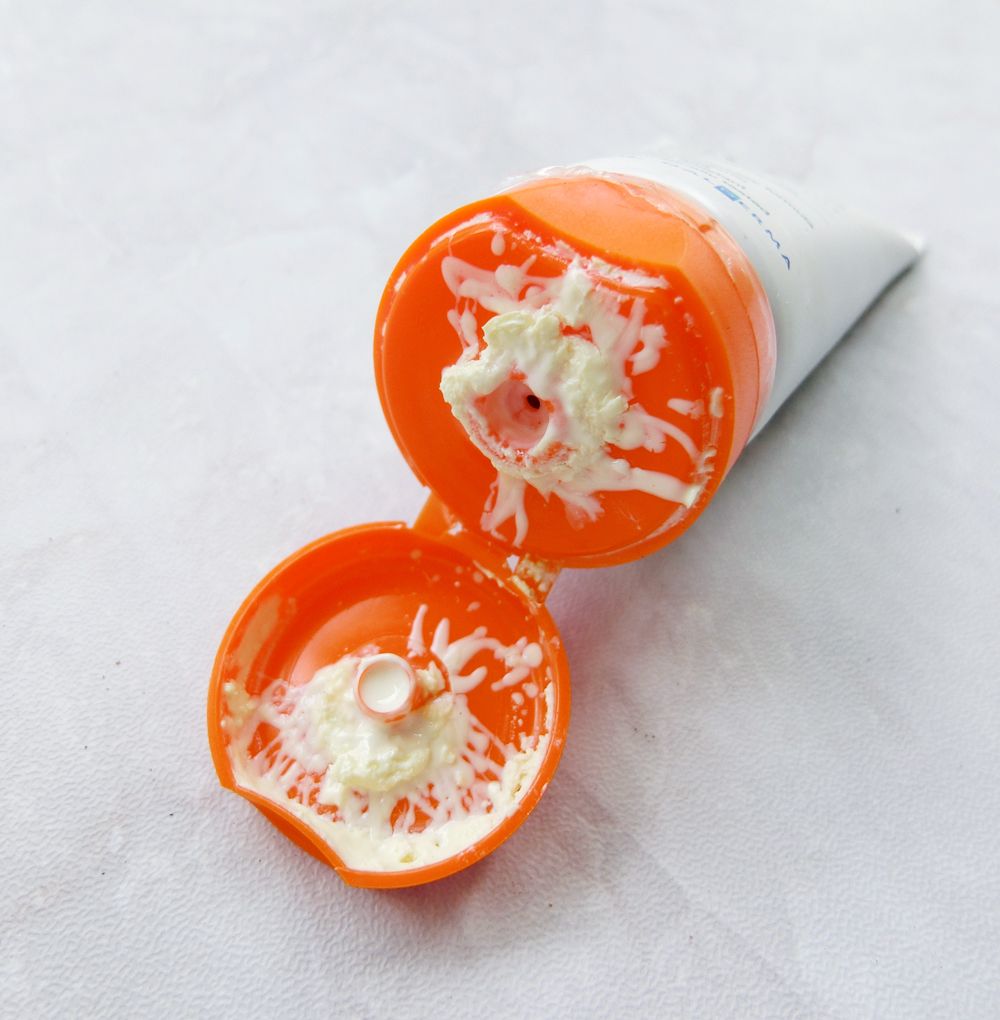 However, apart from its packaging, I highly recommend Cetaphil Daylong SPF50+ PA++++ if you are looking for a sunblock since it is quite all-rounded and is suitable for both face and body. Retails at an affordable price point of $32.90.
3. Hada Labo Aqua UV Day Emulsion SPF50 / PA+++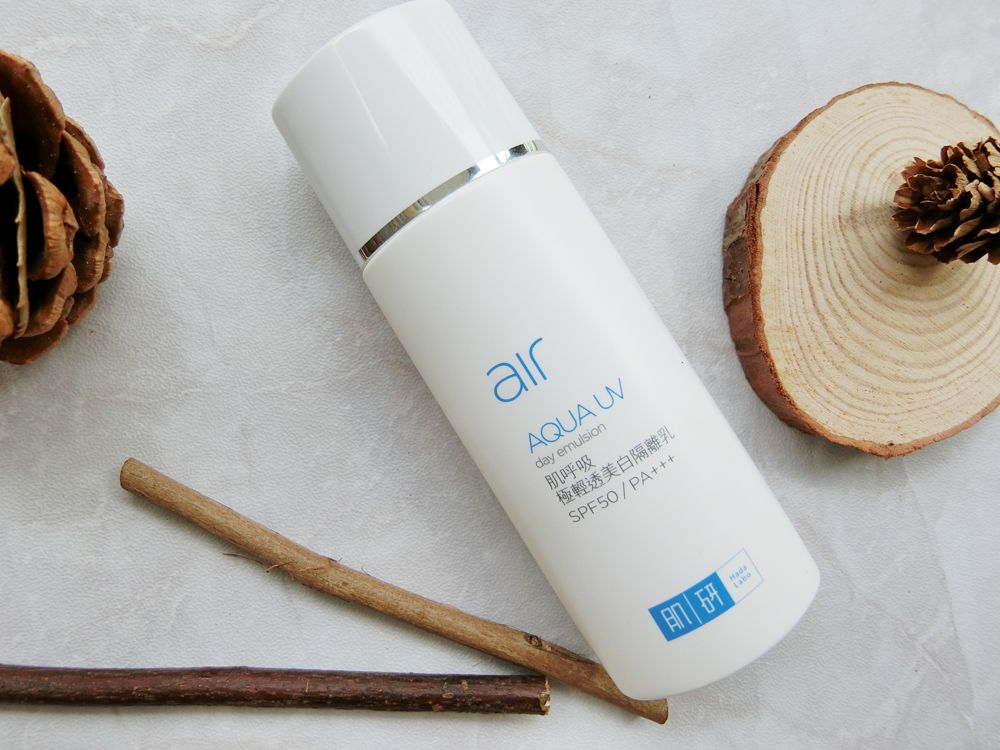 If you are looking for something really lightweight and watery, grab this. This is the lightest sunblock for face that I've come across with both UVA and UVB rays protection, and it helps to brighten skin tone with Resveratrol and Vitamin C.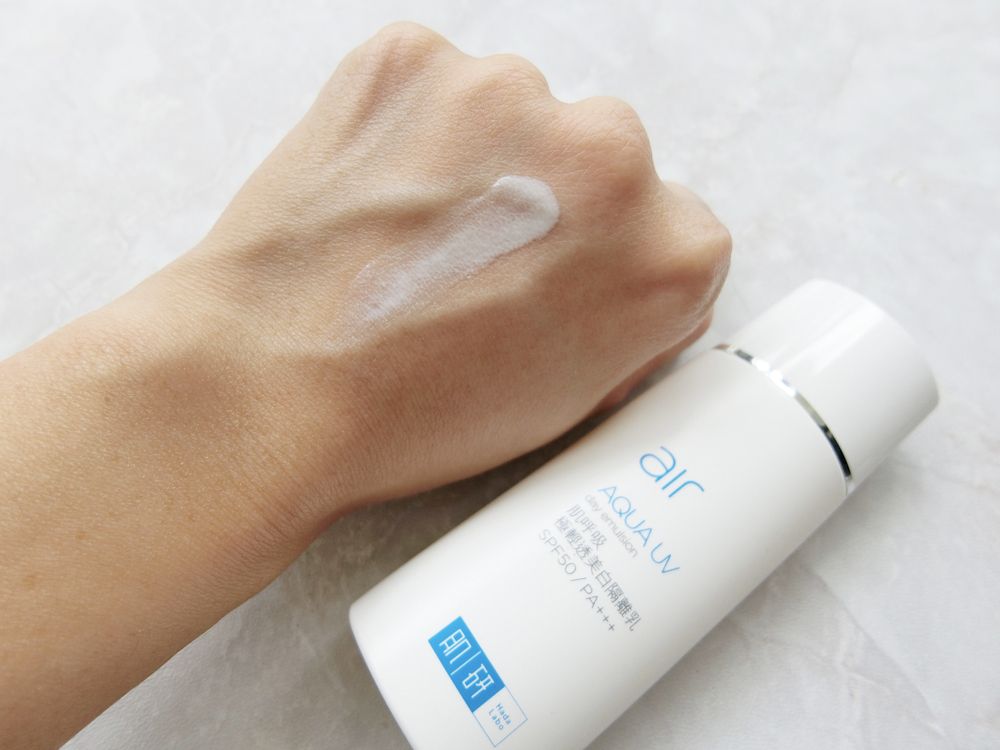 Hada Labo Aqua UV Day Emulsion SPF50 / PA+++ comes with 2 variations, one for dry skin and one for oily skin. The one I'm reviewing today is the latter. This is my go-to sunblock on days that I want to go light on my skincare. Its watery texture can be easily spread and it absorbs fast into my skin. Definitely a zero-hassle sunblock.
Cons for this product is the value for money. Although it seems affordable at $19.90 (current price from Lazada), there is only 30g of it. Therefore, it doesn't last you very long.
4. THEFACESHOP Natural Sun Eco Ice Air Puff Sun SPF50+ PA+++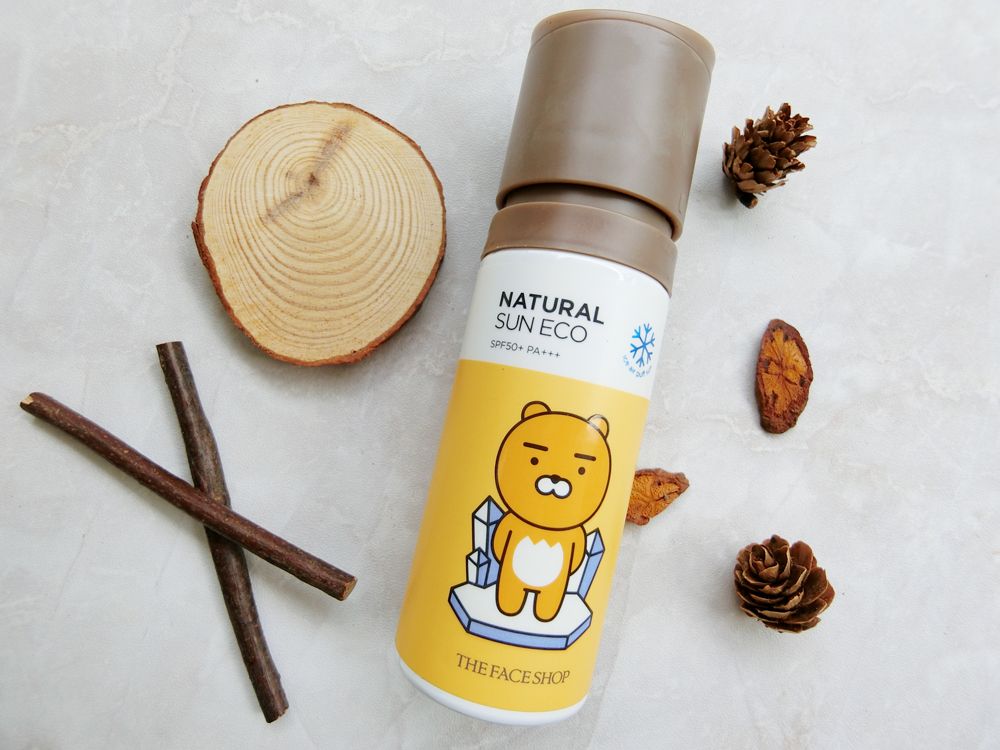 My friend, Juan, introduced this to me and when I knew I had to get it when I was playing with it at her place.
Unlike any other sunblock, THEFACESHOP Natural Sun Eco Ice Air Puff Sun brings you straight to the North Pole with its icy sensation when you press the puff onto your skin. Shiok max. You need to try it to believe it.
Besides its USP of the -5 degree celsius icy cold sensation that will instantly refresh us, it also protects skin from UV rays, and it contains anti-wrinkle properties and whitening properties to care for our skin.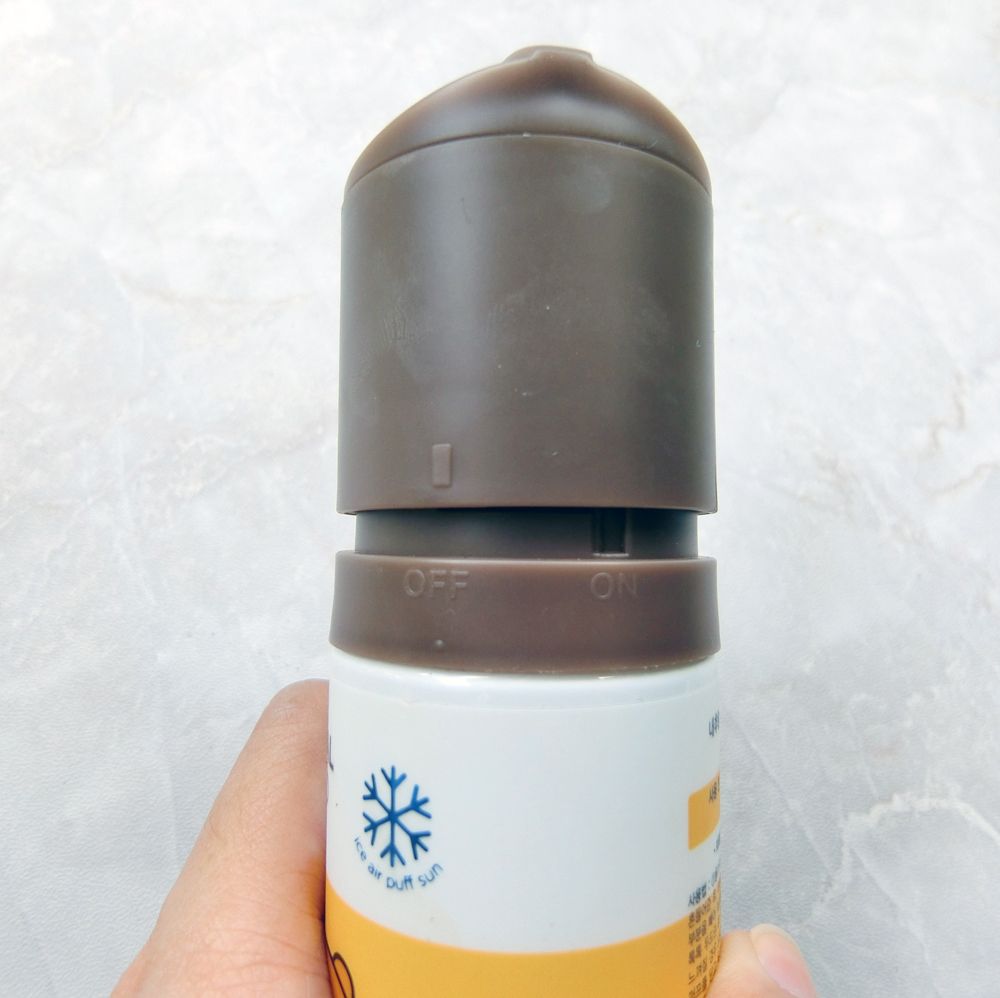 Turn it to on and depress cap to dispense product.
Comes in a spray can where you need to depress the cap to dispense the product, the packaging is convenient and hassle-free. However, after using it for less than 5 times, the puff that's attached to the cap fell out. I might have been too rough in handling it, sigh. I need to get a replacement puff soon and I hope they sell it. If not, I need to hold the puff to pat on my face instead of holding the whole lid already. Sobs.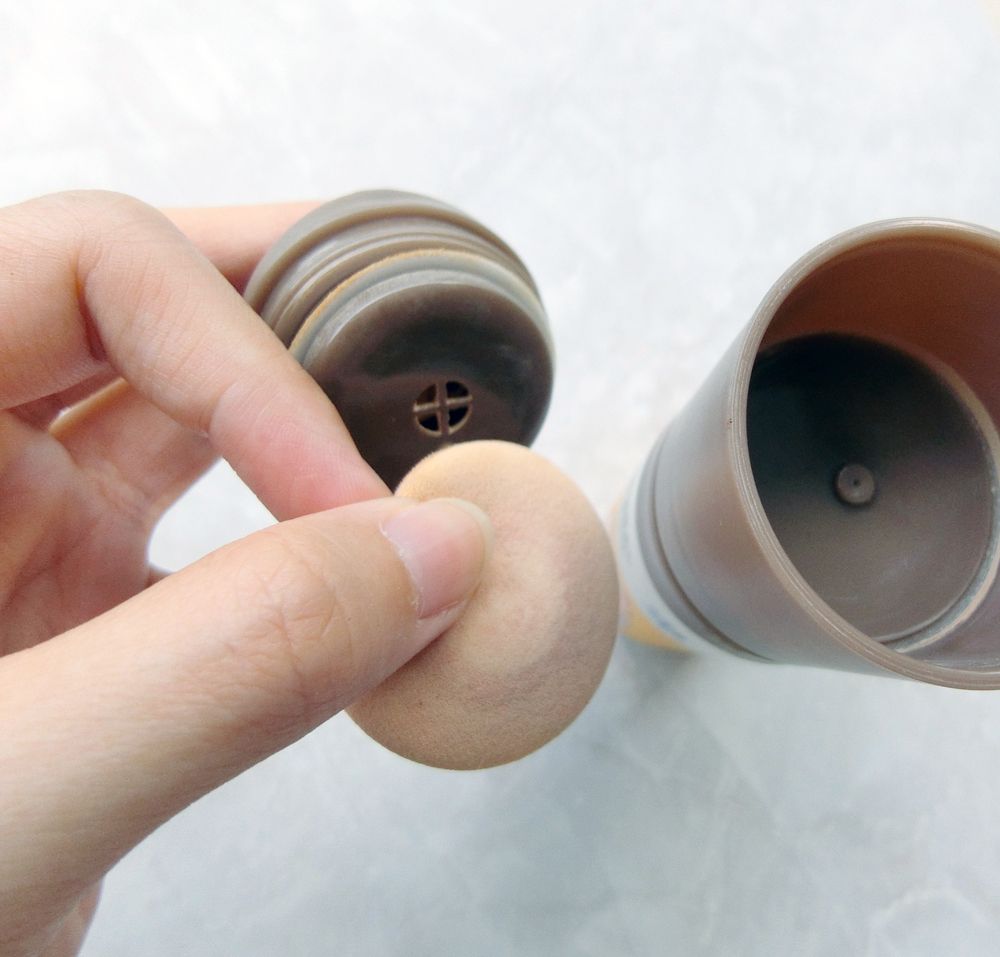 The puff that was attached to the underside of the lid fell out. 🙁
This product comes in both tinted and non-tinted. I chose the tinted one so that I can go without foundation on my lazy days.
I got it cheaply when I was in Seoul last year and THEFACESHOP was having a sale. If not, I think it cost around $25 in Singapore, you may want to check at THEFACESHOP outlets.
Verdict:
I love the 4 different sunblocks and I use them on different days with different purposes. If I'm forced to pick one only, I'll pick the all-rounder Cetaphil Daylong SPF50+ PA++++. Do share with me if you have any other sunblock to recommend too!
Comments
comments