The Casio TR series of cameras have been on the selfie throne for the longest times and many influencers have been raving about them for years. This 2017, Casio launched their new Casio EXILIM EX-TR80 with even better functions so we can have even better and prettier selfies. Am I hearing screams of joy?

Comes in 3 colours pink, white, and black.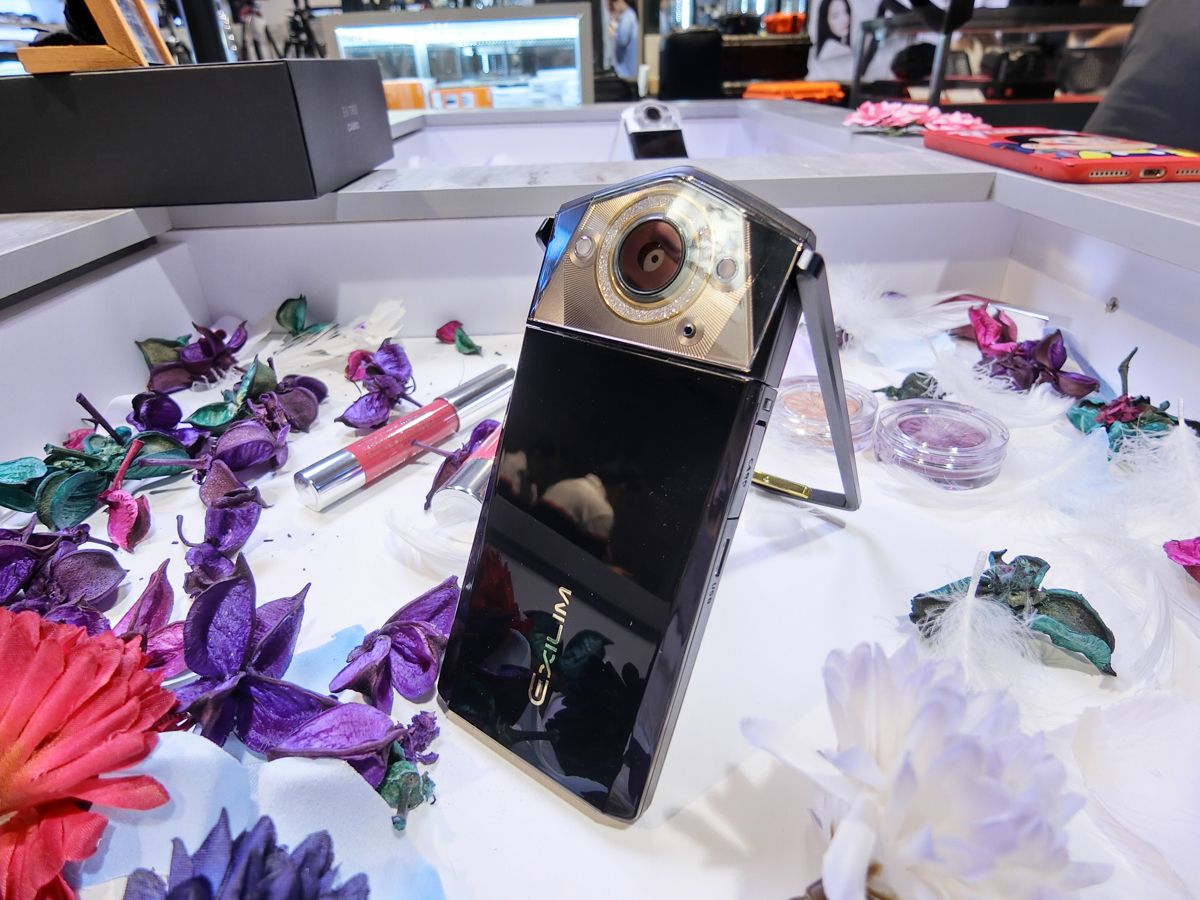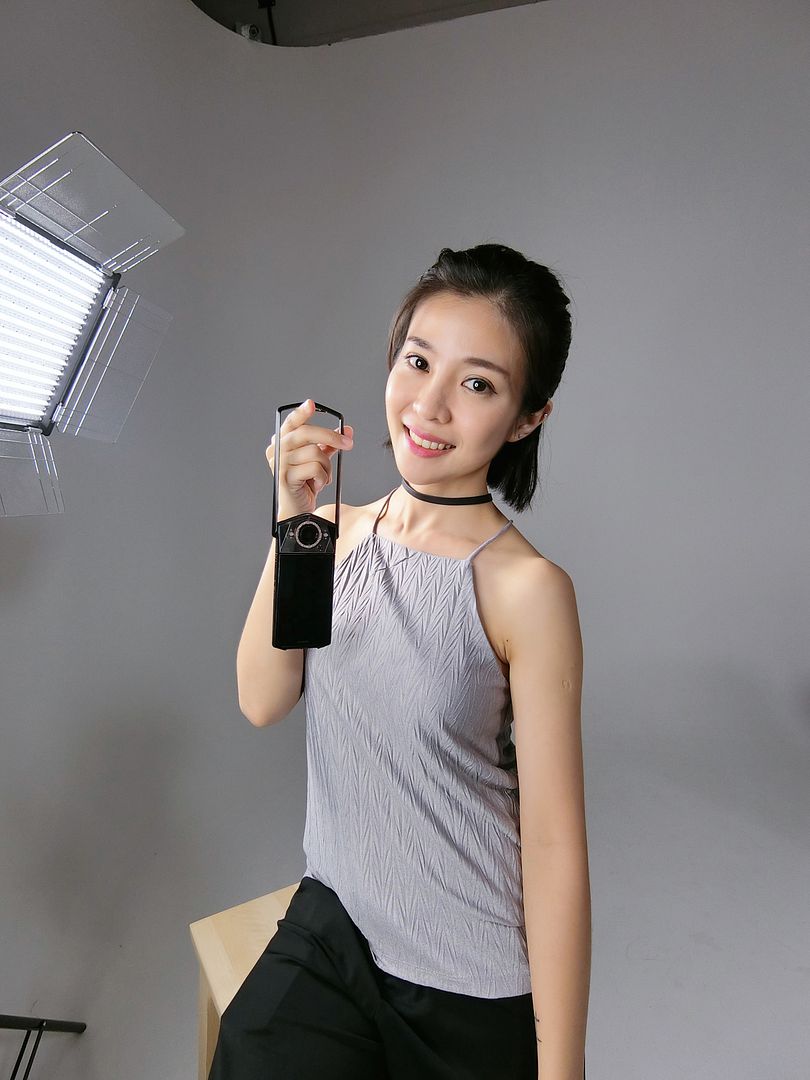 I love the black one! So classy.
Dark eye rings remover and face slimming
There are six make-up effect settings: "Skin Tone," "Smooth Skin," "Face Brightness," "Sculpt," "Dark Circles Remover," and "Slim Face." You can customize these six makeup effect settings to get your selfies looking just the way you want. Save the latest settings as your personal data, and you'll be able to take selfies with your own customized settings next time.
Besides the awesome beauty mode that allows us to adjust skin smoothness, brightness and skin tone, Casio EXILIM EX-TR80 can now remove your dark eye rings and slim your face with a touch of the button. I love the dark eye rings remover function because my dark circles can be so zombie-like.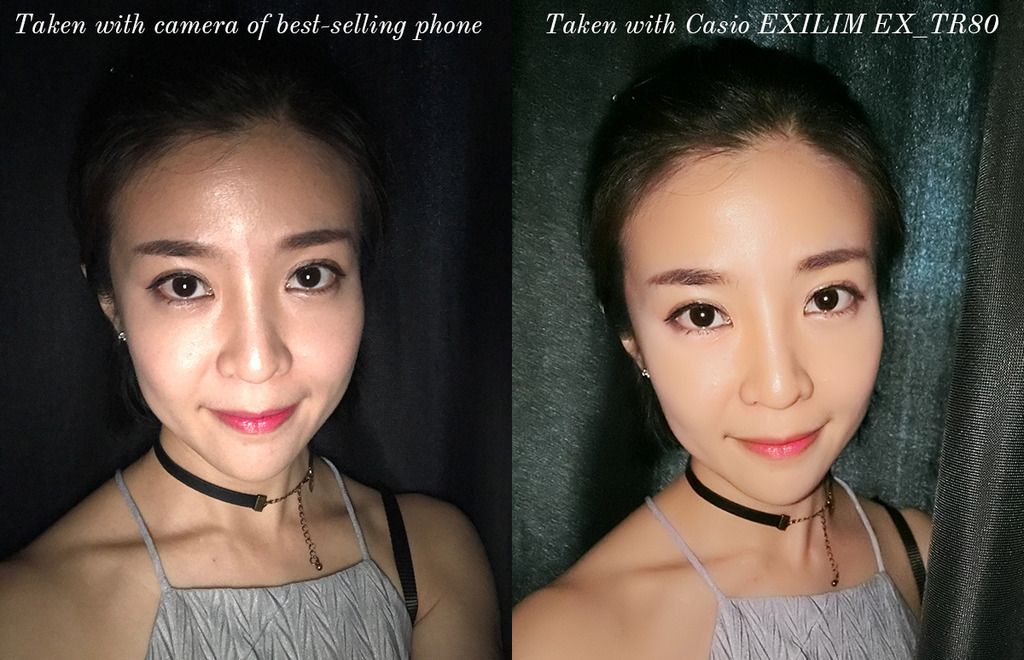 Lowlight
Left: Taken with iPhone 7
Right: Taken with TR80
No further editing done.
2 LED lights instead of one
To minimize uneven lighting, TR80 uses 2 LED lights instead of one and we can now take amazing selfies even in low light situations (look at the photo above).
The illumination angle is broadened both vertically and horizontally, minimizing any unevenness in light intensity. This means you can take amazing selfies even in situations where the light is low. You know how when you take photos in restaurant and clubs and your photos turn out really dark and blur? Now we don't have to worry.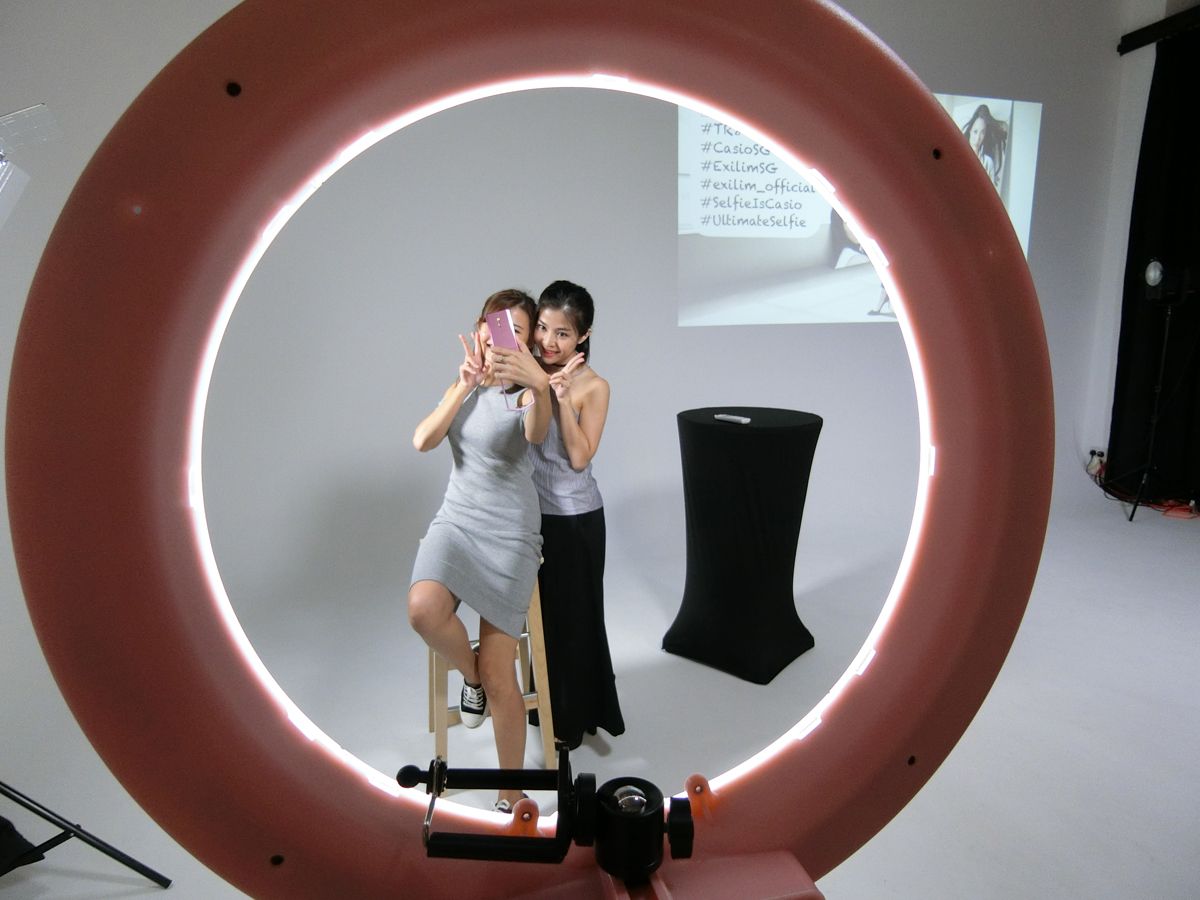 Maybeline and I testing the new camera.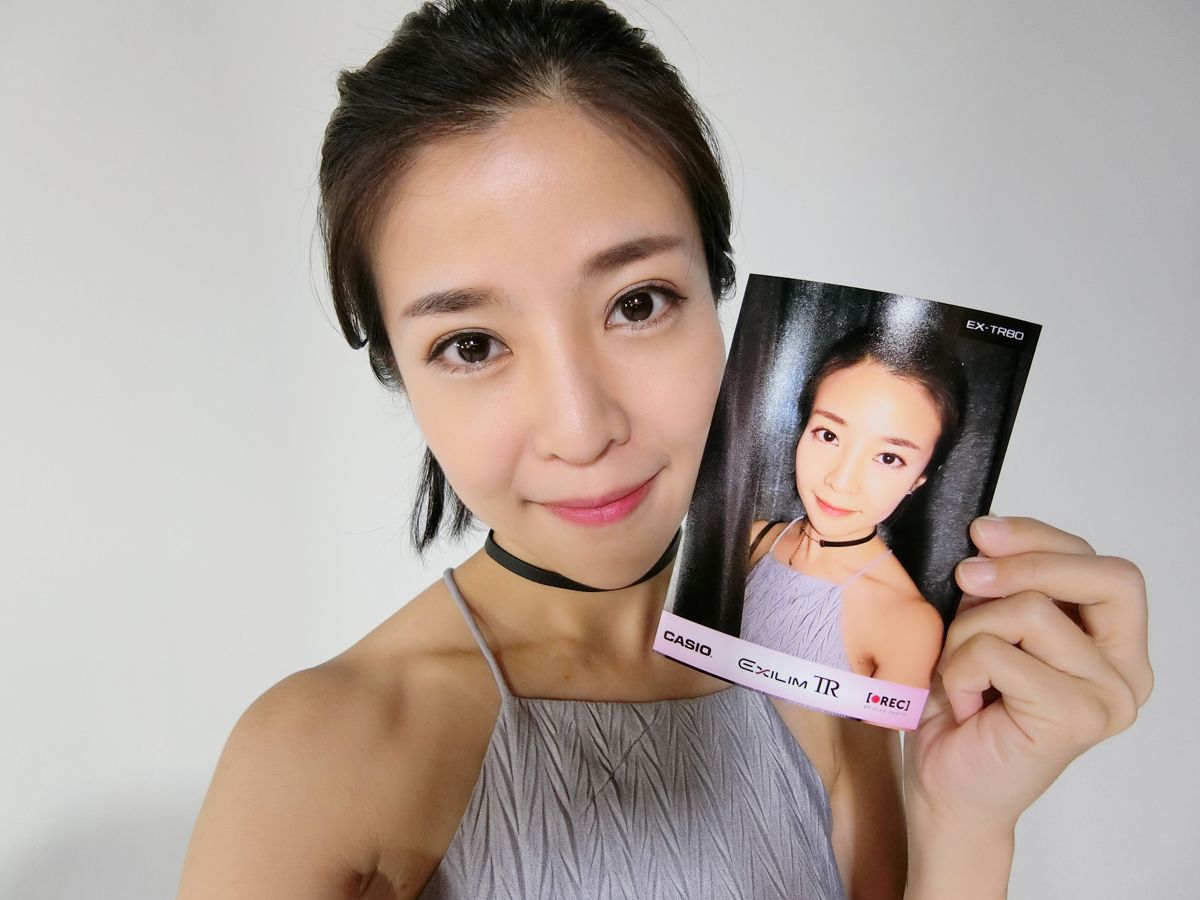 I love how TR80 make me look good in photos and how convenient it is to send your photos from the camera to your phone with its wifi function. Hop over to http://www.casio-intl.com/asia/en/dc/products/ex_tr80/ to check out all the awesome features of this selfie camera.
The Casio EXILIM EX-TR80 comes in white, pink and black models S$1,299. The camera will be available from 22 February 2017 at the Casio Concept Store in Tampines and licensed retailers.
Comments
comments