SPONSORED
I did my Lasik surgery some years back because I find wearing glasses such a hassle. However, on weekends or special occasions, I still want to look good and enhance my eyes (especially for selfies!) with pupil enhancing contact lenses.
However, I'm way over the big eye contact lenses that are 14.5mm or some even go up to 15mm. They are too big and alien-ish, way too dolly and kiddish for me. As much as I want to add some charm to my eyes, the biggest I can go up to is 14.2mm. Just a slight enhancement and definitely a bonus if it comes in natural shades that I love.
Many contact lenses were too drying for me after Lasik (my side effect was dry eyes), so much so that even dripping eye drops repeatedly wasn't an option. There were only a few brands of contact lenses that are comfortable for me. When I was given the 1-DAY ACUVUE® DEFINE® to try, I was sold. They were indeed comfortable and even my ultra-dry eyes didn't object.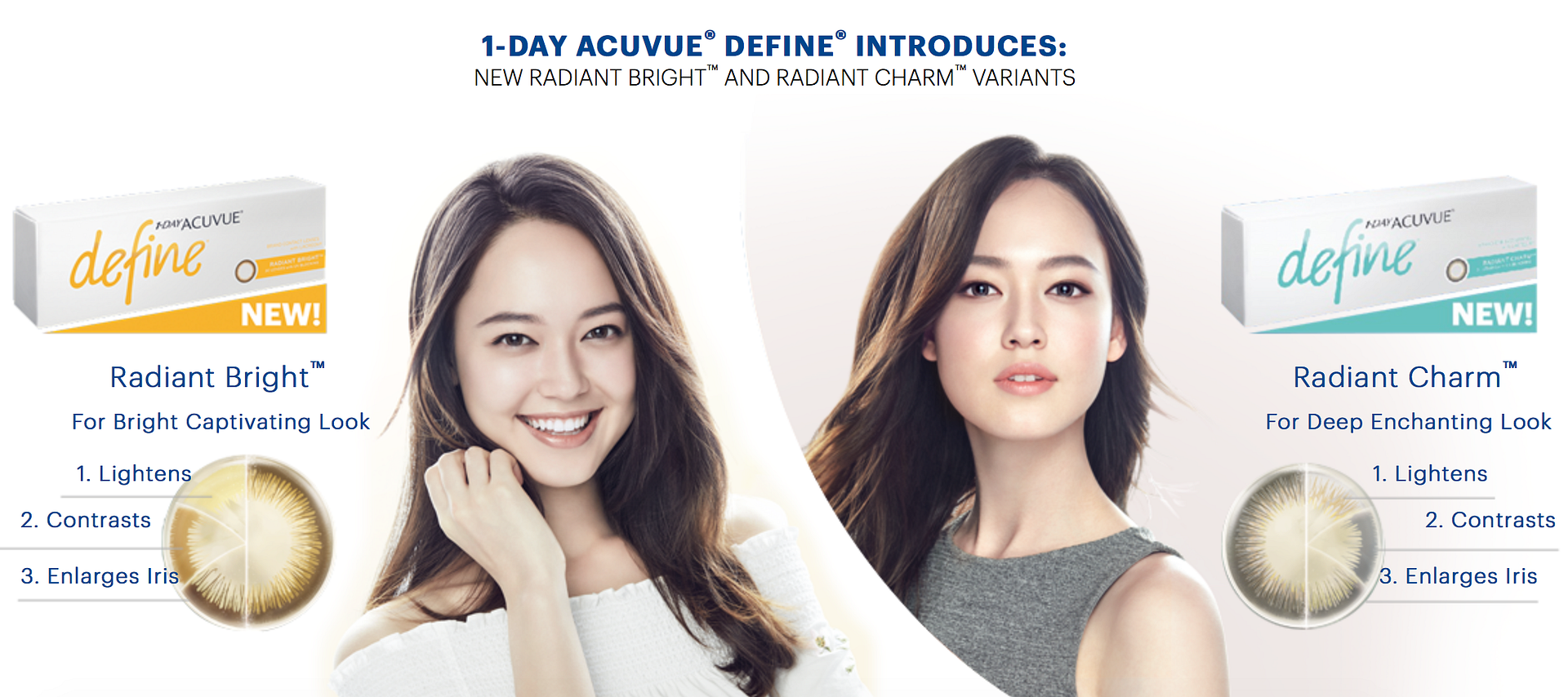 2 new designs to choose from

Wearing 1-DAY ACUVUE® DEFINE® in Radiant Charm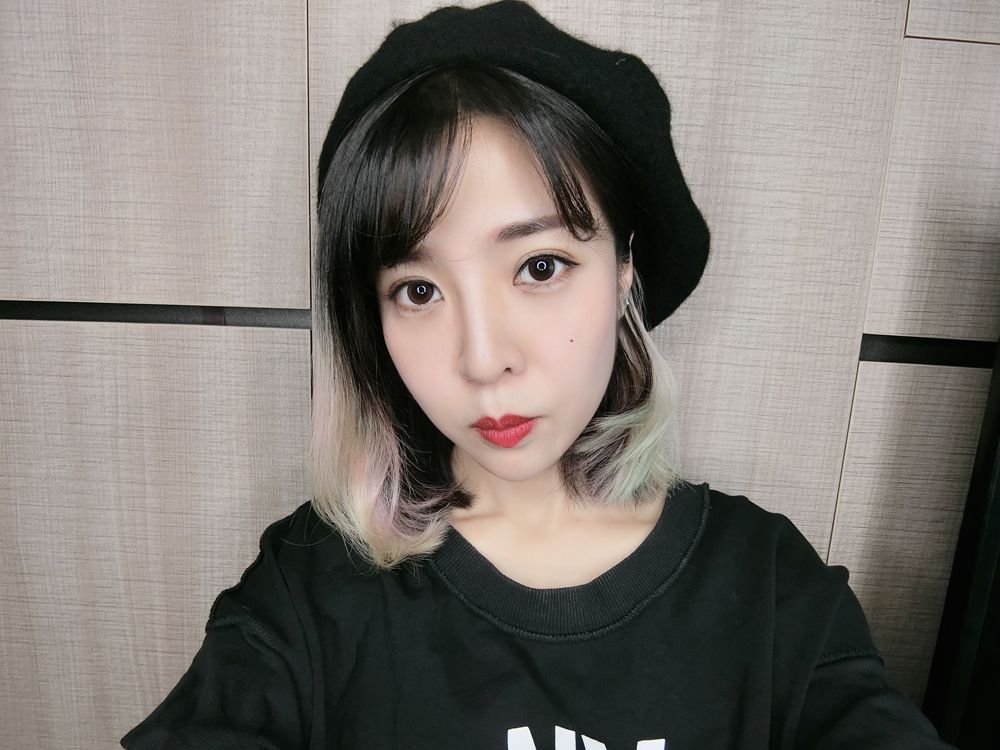 Wearing 1-DAY ACUVUE® DEFINE® in Radiant Bright
1-DAY ACUVUE® DEFINE® contact lenses are the only beauty enhancement contact lenses with ACUVUE®'s proprietary LACREON® Technology that locks in the wetting agent within the lenses to create a cushion of moisture over 20 hours for end of day comfort. It also has an internationally recognised standard of UV protection across its entire line of products. 1- DAY ACUVUE® DEFINE® with LACREON® keeps the eye healthy and protected from damage caused by UV rays from the sun by blocking at least 82% of UVA radiation and 97% of UVB radiation. And for those who are worried about colour pigments in the lenses affecting the eyes, fret not. 1-DAY ACUVUE® DEFINE® encloses the colour pigments within the lens material, helping to ensure that the pigments do not come in contact with or irritate the eye.
My personal favourite is Radiant Charm with that slight greyish tone. Get a closer look at how the different designs look on their website here.
And it's your first time trying out Acuvue, do download your $30 e-voucher here. Huge savings so why not?
Comments
comments