Time flies, we adopted Haru May 2015 and she has been with us for around 1.5 years already.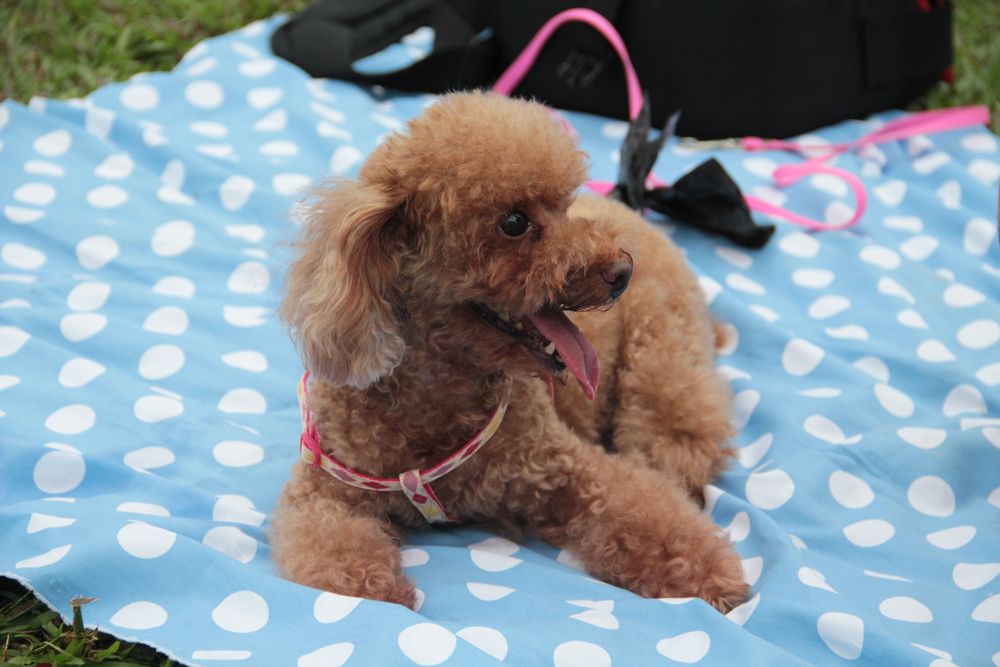 Haru came a quiet, demure, and a really intelligent girl, who learned things really fast. She's so sweet and doesn't really demand for anything. Even when Jon and I are leaving the house, she will just follow us to the door and look at us with her longing eyes, but doesn't make too much noise about us leaving. No, she doesn't beg for food nor ask for treats too (she used to refuse food though~). I really don't know what happened to her in the past that made her so 逆来顺受.
Over these few months, I noticed that Haru finally realized that she CAN and is VERY WELCOMED to ask for things and I was so happy about it!
1. Haru started getting excited and pawed me when I was having dinner, and after a few times, I realized that she might want to have a share too! Of course, I didn't give her my food but fed her some treats.
2. She whines when we walk away. She wants to stay in the living room with Jon but I needed to go into the bedroom. When she sees me walk away, she whines like I'm leaving for 3 weeks to Europe. Same thing happens when I go to the bathroom haha.
3. Whenever Haru sees Jon or me changing clothes, she starts barking and jumping because she wants to go out with us!
4. She loves to be carried and when I sat at my vanity table to put on skincare or to apply makeup, Haru will stand and put her paws on my knees and "tell" me that she wants to be on my lap. Maybe she likes makeup too.
5. Haru loves to sleep and she refuses to wake up every morning. Whenever we try to carry her off the bed because we need to leave for work, she flips over and shows us her belly repeatedly because she doesn't want to get off the comfy bed.
These are just some of the small things Haru did over the past few months. I really saw the change in her and I feel that she is finally having a sense of security and she feels loved and safe with us. (Experts! Please tell me I'm correct!) I feel so happy and glad that we can provide a happy home for her.
Here are some photos of our little outing to Marina Barrage on Christmas day! Love you my little girl!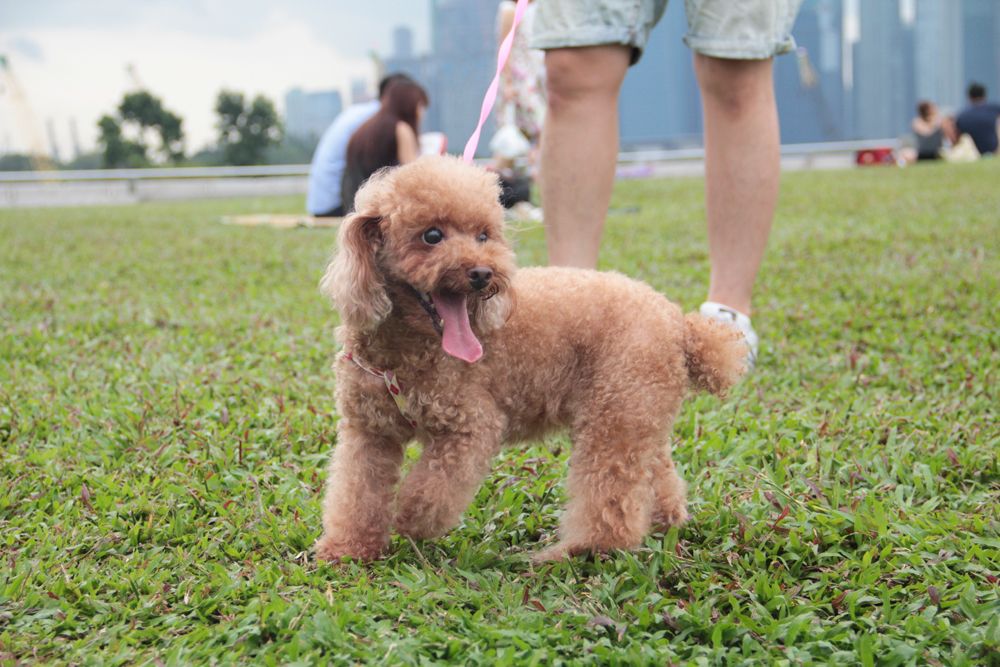 Haru was so excited.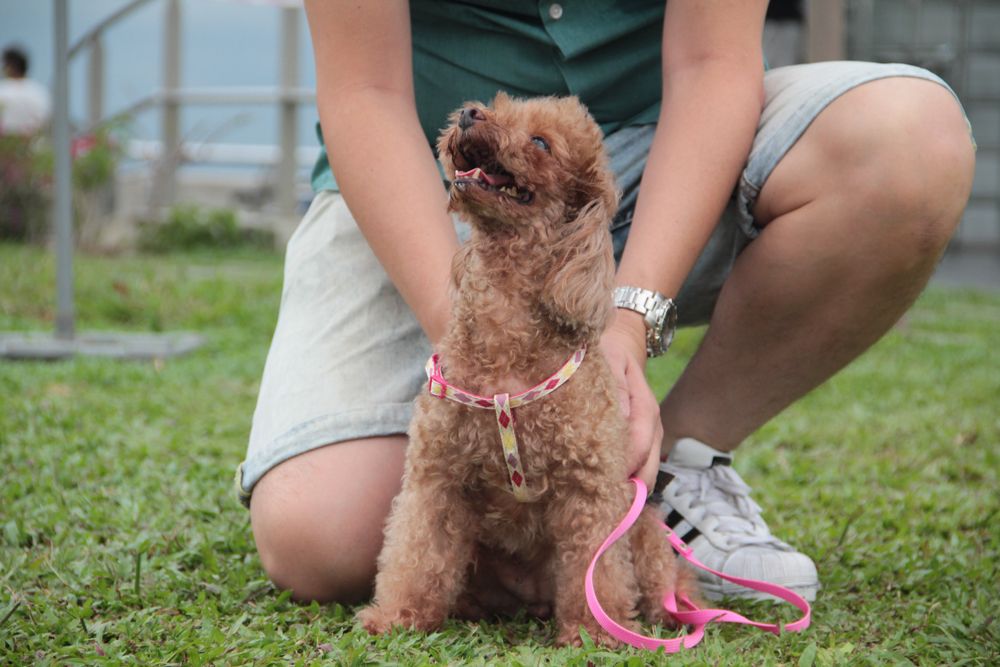 Hmm.. fresh air!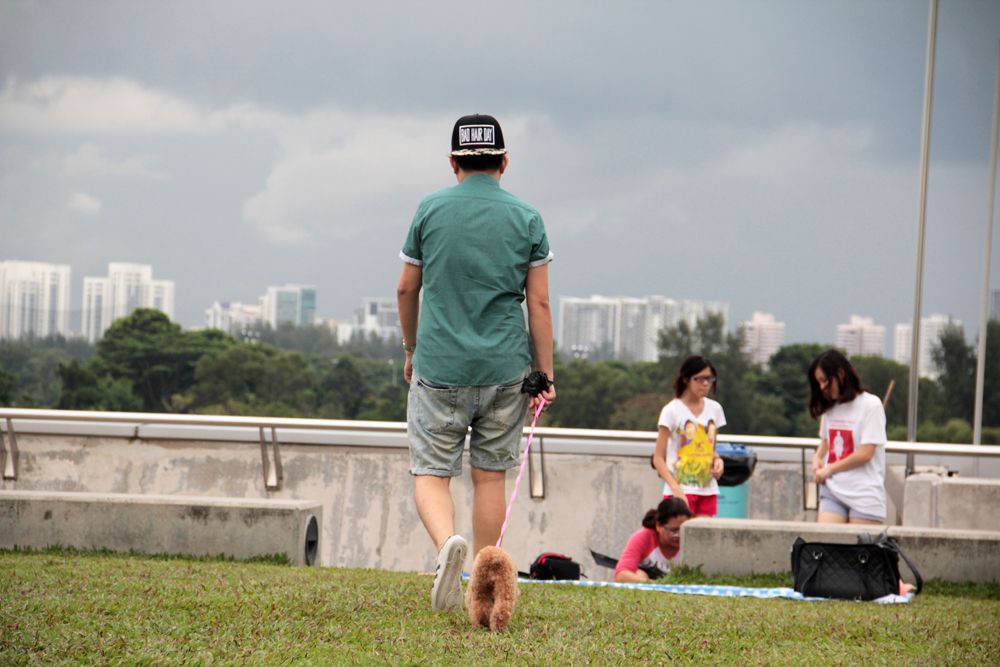 Haru is so small!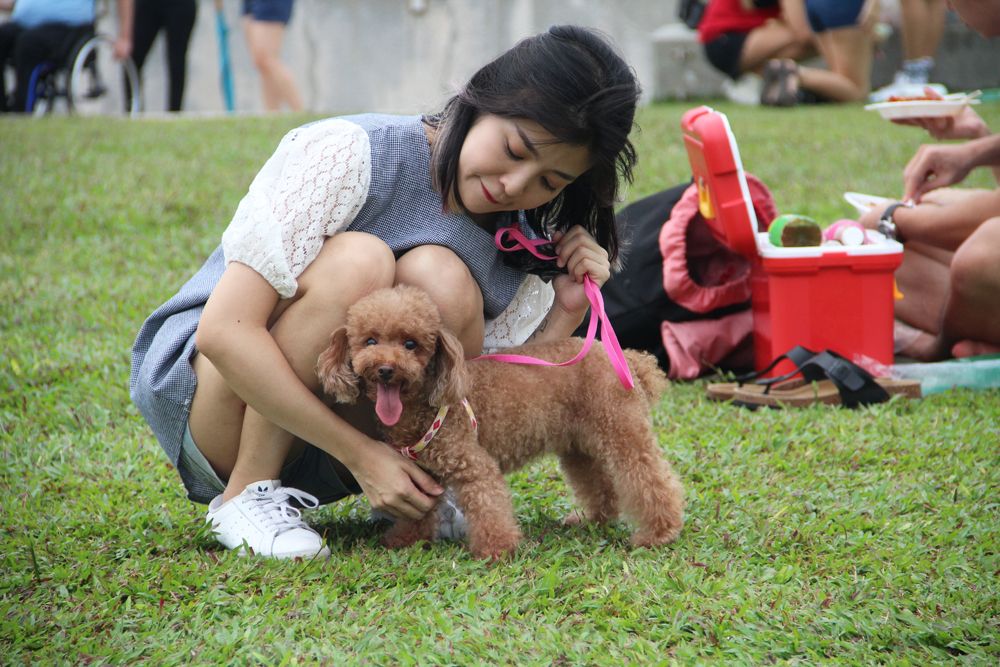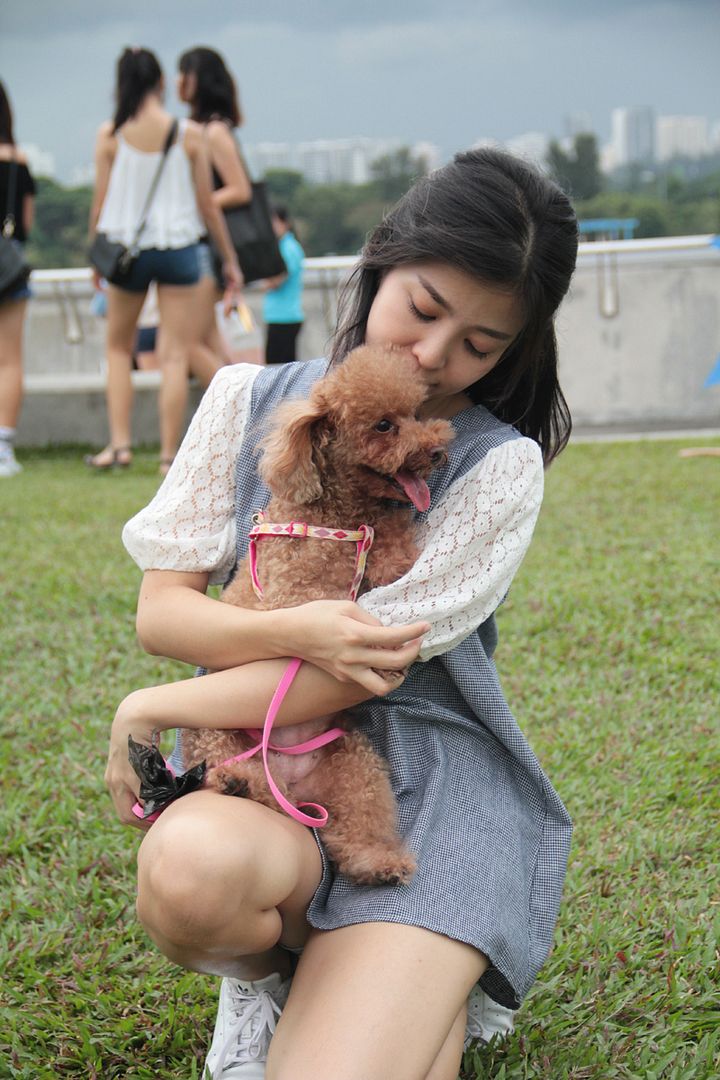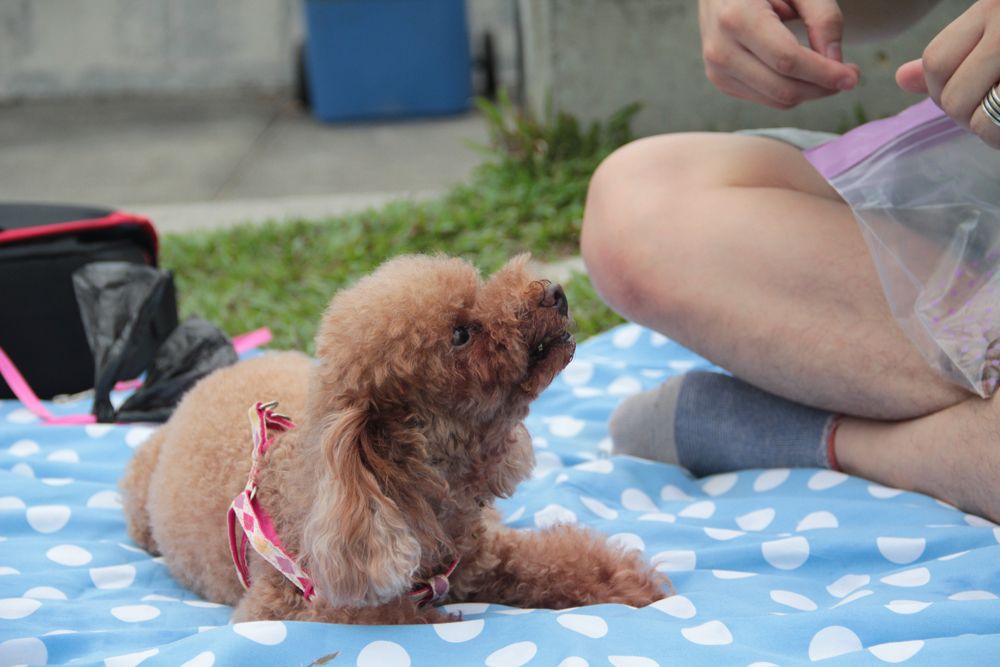 Always such a good girl. Waiting for her food patiently.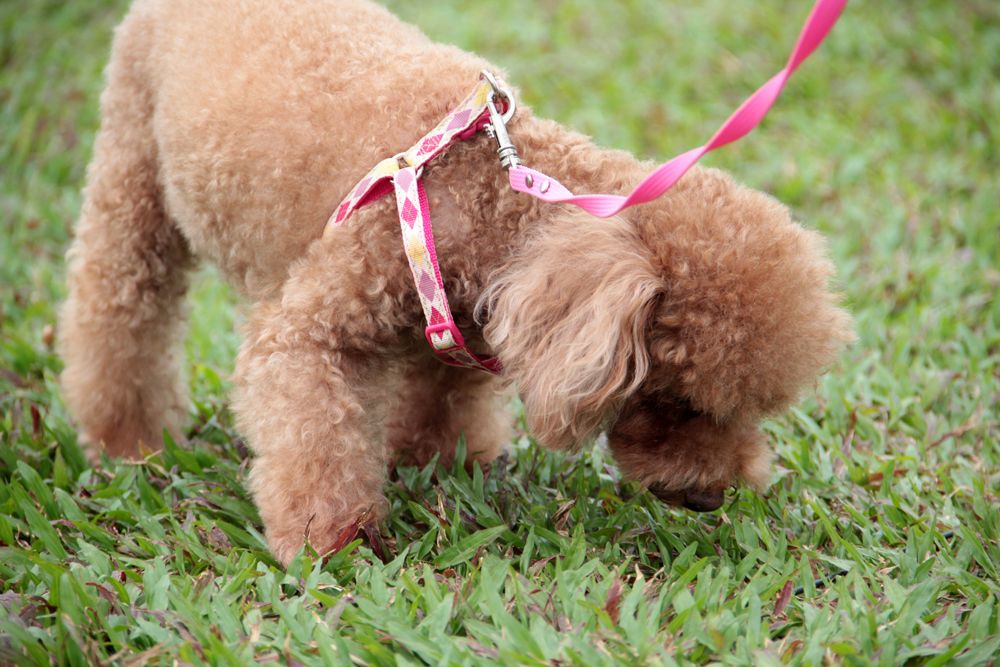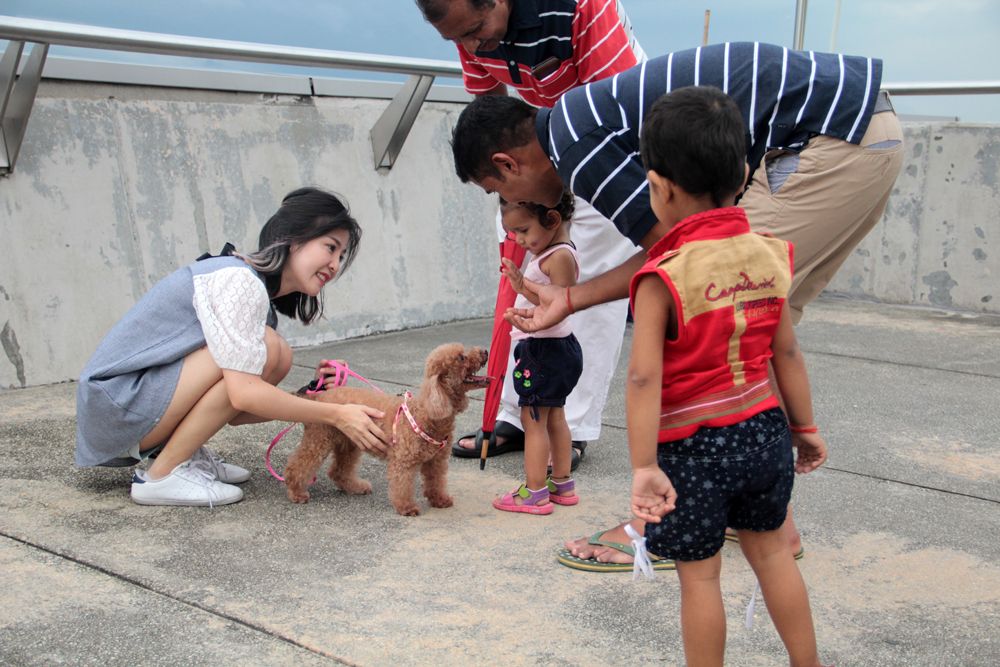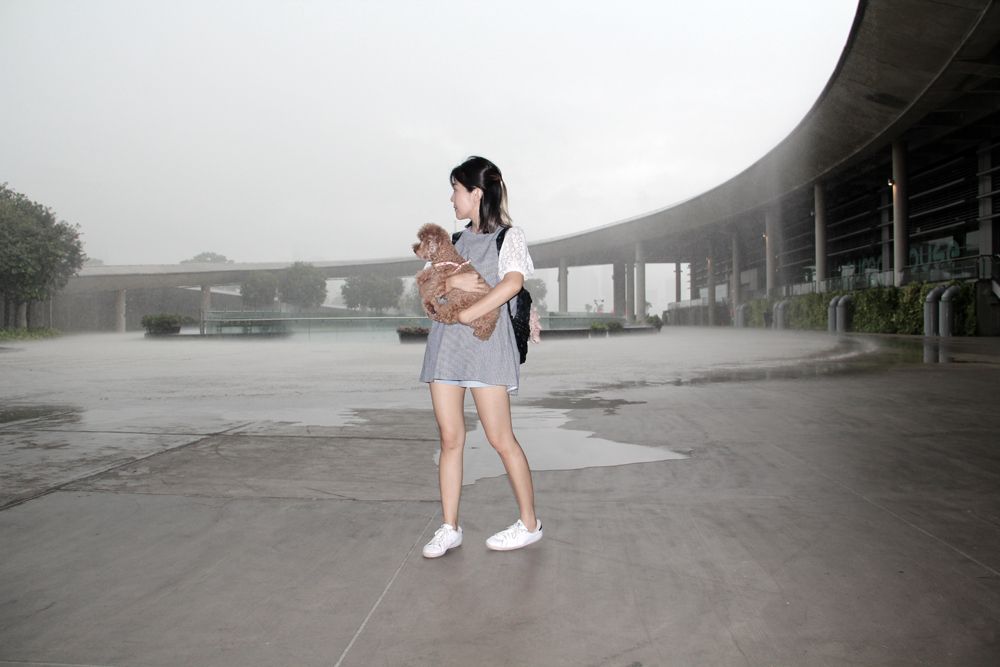 We had to go home because it started pouring…. 🙁
Comments
comments