SPONSORED
Wouldn't it be perfect to be able to wake up looking perfectly groomed, like how the Instagram #iwakeuplikethis photos looked like? It is just quite impossible for me though, because I wake up with out of bed hair sexy hair messy hair, wearing my sexy lingerie comfy cartoon pyjamas. But things just got a little better after I did Korea Combo Eyebrow Embroidery with Arch Angel Brows. My eyebrows look beautifully groomed 24/7 now!

Love how my eyebrows are now! So on point!
Facebook : www.facebook.com/archangel.brow/
Instagram: @archangelbrow
Address: 321 Clementi, #01-18 (New mall near Clementi MRT Station)
Tel Number: 6250 1151
Arch Angel Brow opened its doors in July 2015 at 321 Clementi, a new mall situated a stone's throw away from Clementi MRT station. Founders Kelly and Eileen have a combined experience of 18 years in the beauty industry so you can be sure that you are in good hands. Their state-of-the-art technology and beauty techniques are imported from Korea, they are the first to introduce Korea Combo Eyebrow Embroidery in Singapore. This unique, breakthrough embroidery technique from Korea is exclusive only to Arch Angel Brow and it allows you to achieve natural-looking, well-groomed brows immediately with: no downtime, no aftercare required, and no interruption to your regular beauty regime.

My messy eyebrows before the embroidery.
There are many different types of embroidery to choose from. Kelly recommended that I go with the new Korea Combo Embroidery because it has the most natural looking results. She showed me different eyebrow shapes and I picked one that is slightly thicker and straighter.
Kelly advised me to lighten my very black eyebrows before going ahead with the embroidery to match the colour of the embroidery ink I picked. You can choose colours ranging from very light brown to very dark brown so you don't have to worry about having an eyebrow colour that you don't like.

Lightening my eyebrows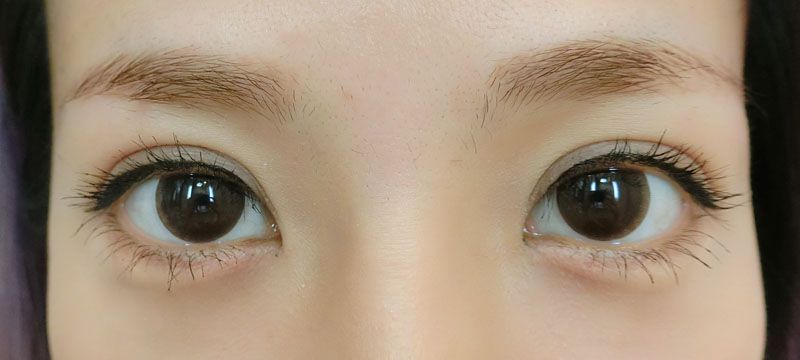 My eyebrows looked softer with the lighter shade isn't it?
Kelly drew my eyebrows for me to make sure that it was the shape that I liked. She drew one shape on each side of my eyebrows and asked me to picked the one that I prefer before going ahead with embroidery.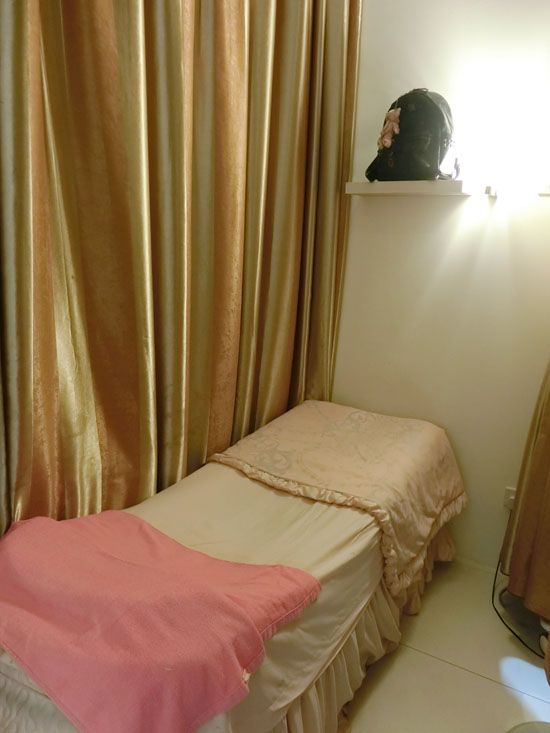 The cosy environment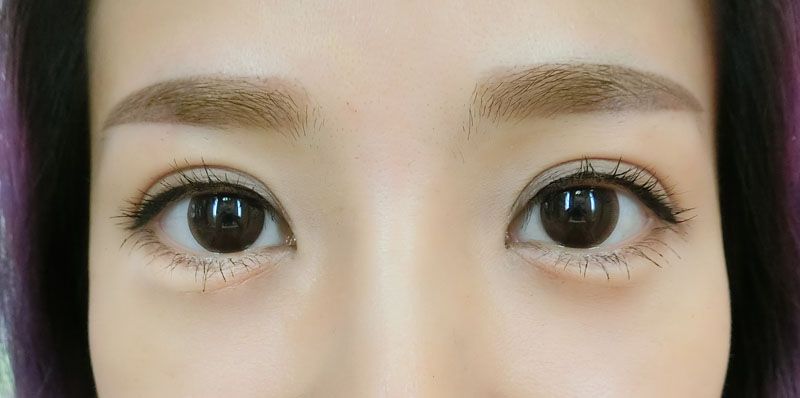 Done! I'm so happy with the results!
This photo was taken immediately after the session so you can be sure that there is no downtime at all. My brows looked well-groomed and natural and not a single bit like Crayon Shinchan!

Comparing the before and after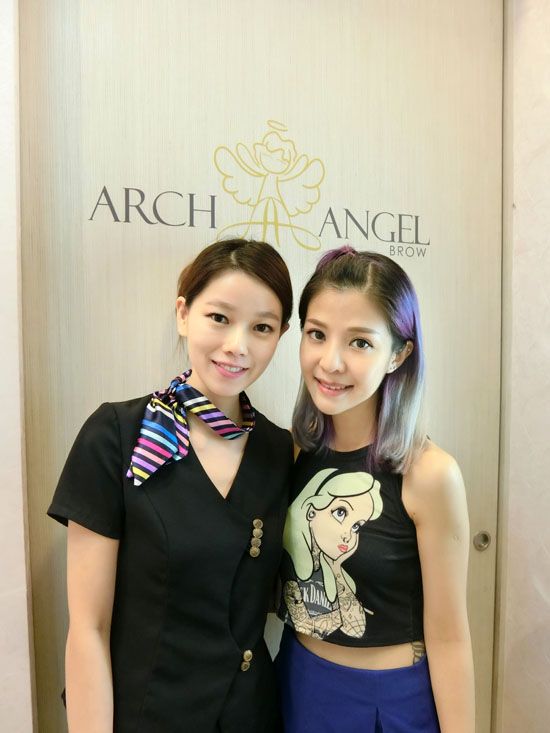 Thank you Kelly for the beautiful brows!
FAQs:
1. Is it painful?
Numbing cream was applied prior to the embroidery so there was no pain at all. I even asked Kelly whether she had started already because I thought she was still drawing mt eyebrows when, in fact, she had already started with the embroidery. You will feel a little pressure at most, that's all.
2. How long will the Korea Combo Eyebrow Embroidery last?
There will be 2 touch-ups included within a year, and with the touch-ups, the embroidery can last about 1.5 to 3 years.
3. How many days do I need to rest before I look normal? I'm worried about walking around looking like Crayon Shinchan.
You will be looking great from the minute your embroidery is done because there is no downtime for Korea Combo Eyebrow Embroidery, as compared to the traditional types. Refer to my photos above to see!
Give Arch Angel Brow a call now to book your appointment. 2 of my friends have already went for it after seeing mine, and they are really happy with the results!
First 20 customers who quote "Xinyi" can get a free signature facial worth $188!
Facebook : www.facebook.com/archangel.brow/
Instagram: @archangelbrow
Address: 321 Clementi, #01-18 (New mall near Clementi MRT Station)
Tel Number: 6250 1151
Comments
comments