In my earlier post, I was sharing with you how my old fillers were dissolved. After waiting for a week, I went back to EHA Clinic, all ready for my under eye fillers to lessen the severity of my hereditary dark eye rings.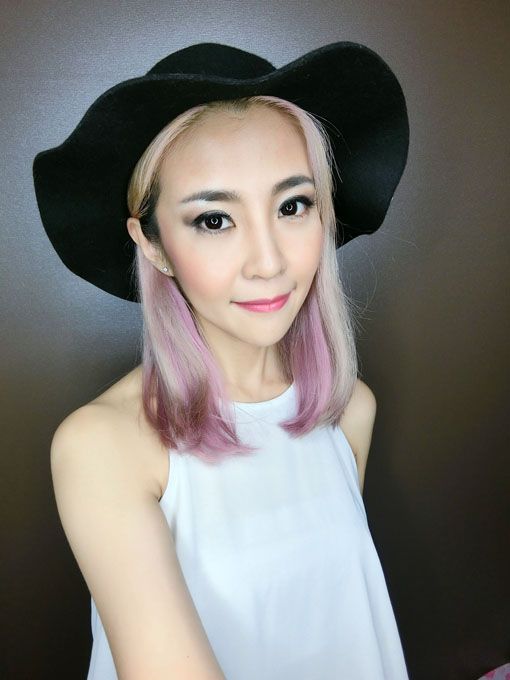 2 weeks after my under eye fillers were done. I use less concealer, or sometimes not at all. And because the tear trough area is filled up and there is more volume at the under eye area, I look more refreshed and radiant. Definitely less tired and more youthful now.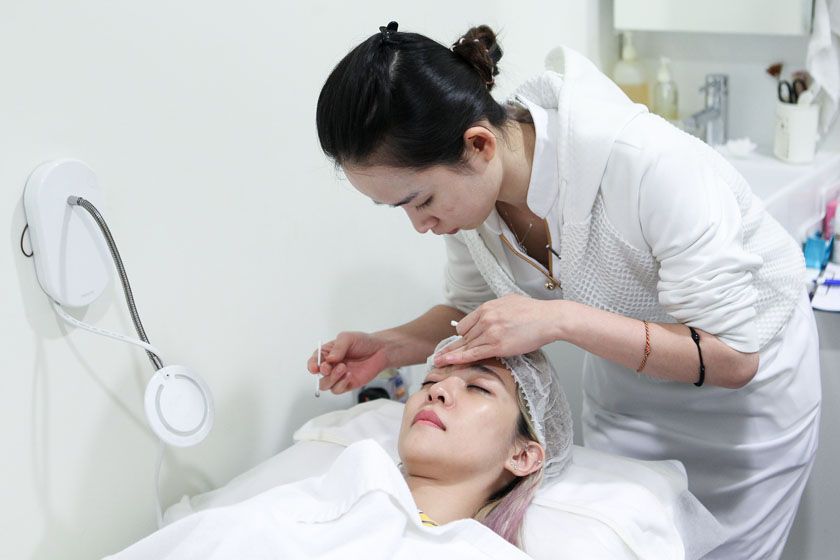 Removing all my makeup.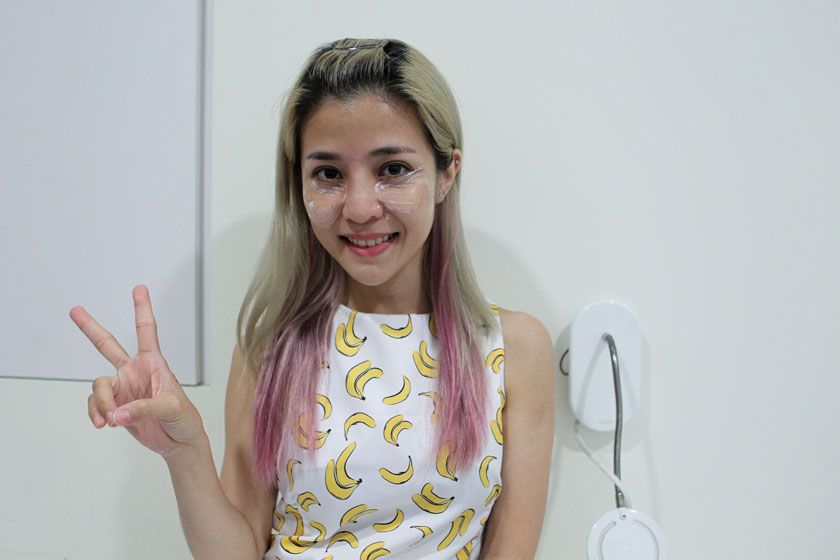 Numbing cream was applied prior to the treatment to minimise the discomfort.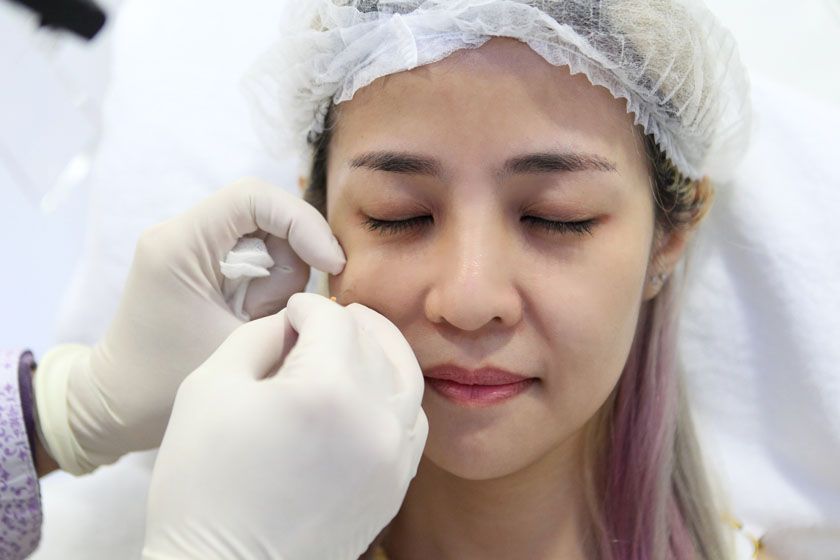 There you go! Poke!
Dr. Tam is a very experienced and professional doctor and I know I was in safe hands.
Was it painful? No. You can only feel some poking here and there and the pressure of the needle pressing onto your skin. It felt like little ant bites, that's all.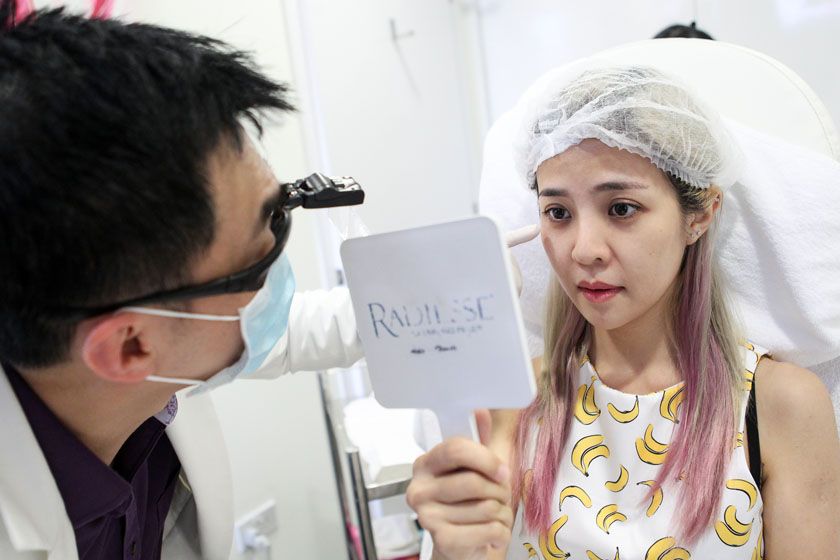 Right side completed and Dr. Tam was showing me where he injected the fillers. The results were so obvious, just look closely at the area doctor was pointing to. My tear trough area was plumped up and I looked more youthful and less tired immediately. And more importantly for me, my dark eye rings looked less obvious!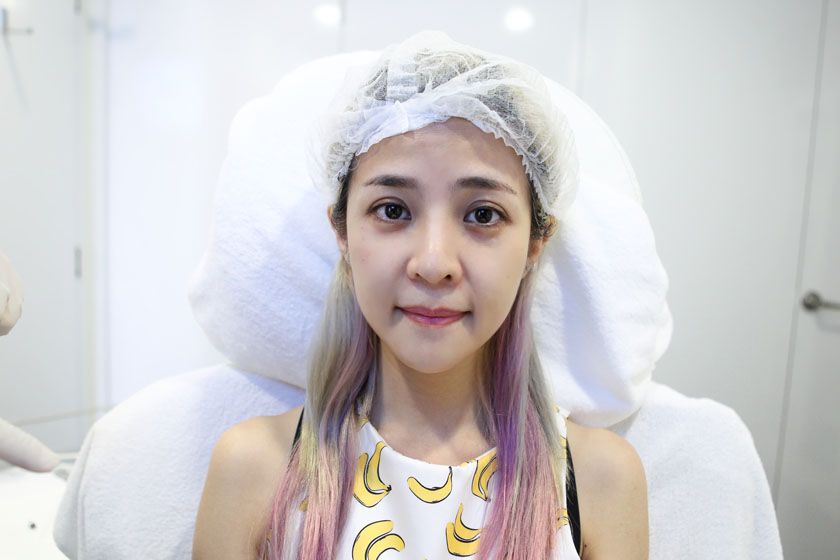 Pardon my silly looking face in this photo but I have to show you the difference in my right under eye and my left under eye. It may not be that visible in photos though. Pay special attention to the tear trough area.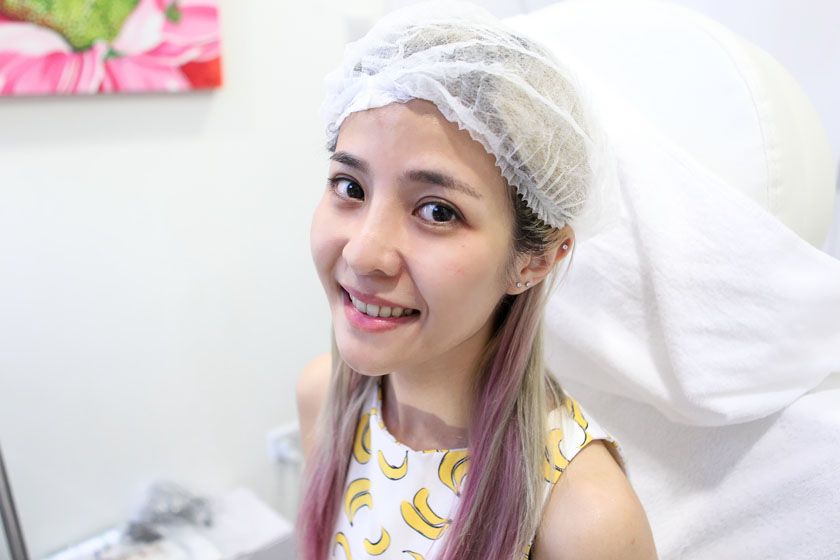 Both sides done!
I was looking into the mirror after Dr. Tam left the room and I went shrieking in excitement and the nurse in the room was laughing at me. Oops! I can't help it because the fillers were done so beautifully to hide my flaws. Furthermore, it looked very natural, with no lumpiness or unevenness. Thank you Dr. Tam!

Happy happy me can now depend on concealer less often, and in fact, going out bare face is fine for me too!
EHA Clinic
1 Scotts Road #15-01 Shaw Centre, Singapore 228208
Tel: 6235 3325 or 8168 7235
For Bookings & General Enquiries
Email: email@ehaclinic.sg
Website: http://www.ehaclinic.sg
Facebook: https://www.facebook.com/EHAclinic.sg/
Opening Hours
Weekdays: 11am to 9pm
Saturdays: 10am to 8pm
Sundays & Public Holidays: Closed. By Appointment Only
Comments
comments