I adopted Haru from Voices For Animals on 31st May 2015. Ken and Audrey asked if we would like to head down to their adoption drive to take a look. We did, and I fell in love with this quiet and gentle toy poodle who who sitting at a corner.
She was named Haru. "Haru" means 春 — Springtime, 陽 — Sun, 晴 — Clear skies in Japanese. And we are hoping that her life will be all cheery and spring time, and full of sunshine when she is with us!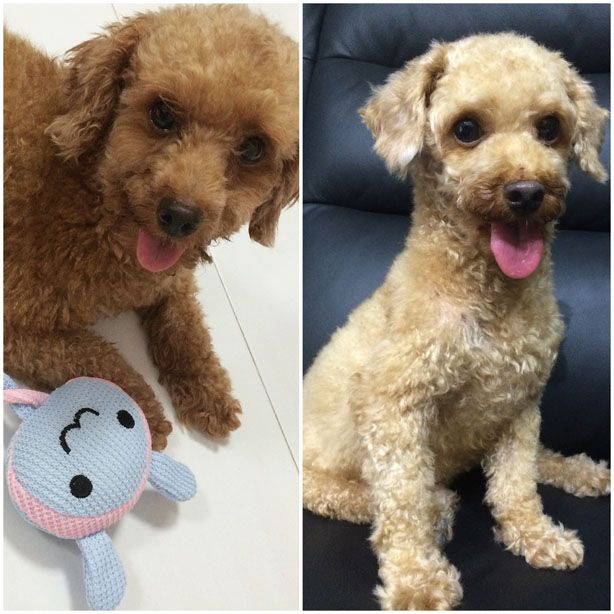 Left: Day 1 when Haru just came back with us.
Right: 3.5 months later
All this while I wanted to get a Corgi, or a French Bulldog. But sometimes I guess it is really 缘分. I never thought I'll bring a toy poodle home. But I did and I never regretted it.
It was a Saturday and I had really wanted to bring her back on the spot. Jon asked to think about it carefully before making any decision so that I can give her the best when she comes home with us. We went back and discussed and settle arrangements for her and the very next day, we went back to the 2-day adoption drive really early to bring her home. I was rushing Jon the whole morning because I was so worried that some other adopter would pick her and bring her home.
I went in and spotted Haru lying under a tree. The person-in-charge was asking me how did I managed to recognise her since there were so many toy poodles there. I could I could!!!!! She was special to me already!
She was still as gentle and quiet, just like how she was the day before. We registered for the pre-doption interview and waited for our turn. Voices For Animals interviewed both Jon and me to make sure that we are suitable parents before we were allowed to adopt. We were really glad that we passed the interview! Thank you Voices of Animals for bringing Haru into our life!
We were told that Haru was a breeder dog. Poor girl!!!!!!! Sobs!
We had to bring Haru to the vet as instructed by Voices For Animals we decided to do it immediately.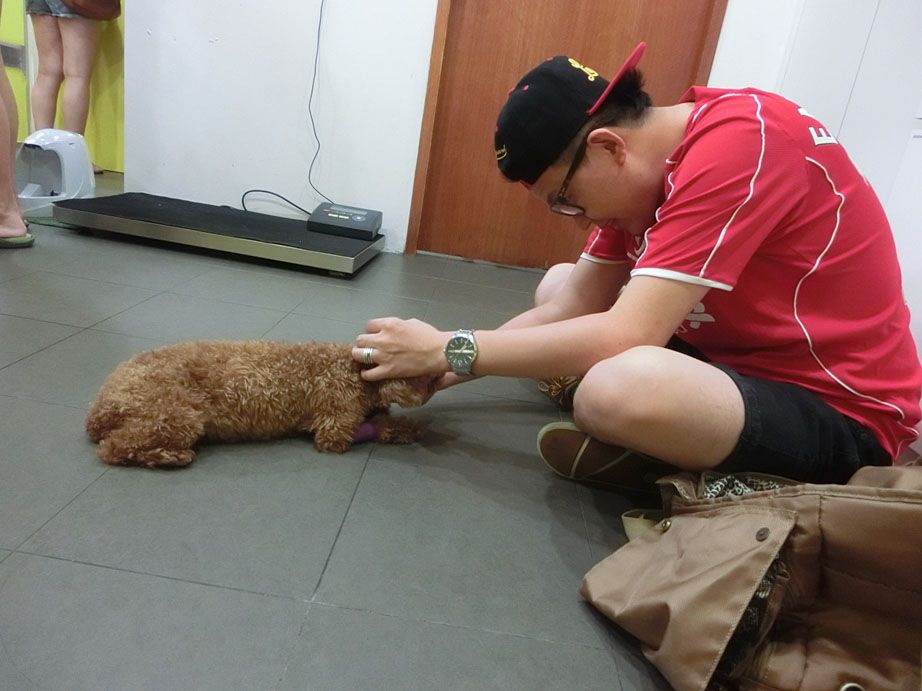 Haru at the vet on the day of adoption. She was so scared in the car that she didn't move at all.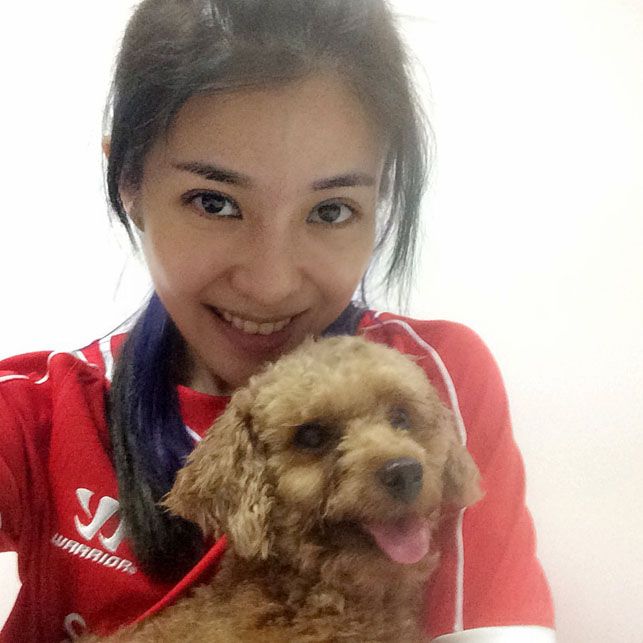 Back home after the vet visit.
Haru is such a darling. She has a very gentle demeanour and everyone who met her would tell me what a good girl she is. We bought pee trays for her and she learned how to use them within a day or two. The only problem was that she eats really little (she still eats very little now… sigh!)
Kele and Haru gets along pretty well! Except for moments when Kele doesn't want to play and Haru wants to play and Kele ignores Haru… HAHAHAHAHA…
Back home after sterilisation in Week 1 Aug. This was the time I got super super worried. She was vomiting for the whole day after the surgery. I'm glad all is over now!
Day 3 after her op.
Haru has a very cute habit that I always laugh at. She loves toys… and of course I bought a lot of toys for her. She is such a neat freak that all her toys have to be kept properly! We always place a towel in the living room for her and she knows tat the towel is her "base camp". And no matter where I throw her toys, or if she picks up things she likes on the floor (like my socks, my shoes, a piece of cardboard or receipt hahaha), she has to bring it to her base camp. EVERYTHING MUST BE ON HER BASE CAMP. I throw her toys and ask her to play catch, she doesn't bring the toy back to me. She brings it to wherever her towels is!! And there was once we brought her to our friend's place. We threw the toy and she went to fetch it but didn't know what to do with the toy because there wasn't a towel in the house for her. And then she walked around aimlessly with the toy in her mouth. OCD!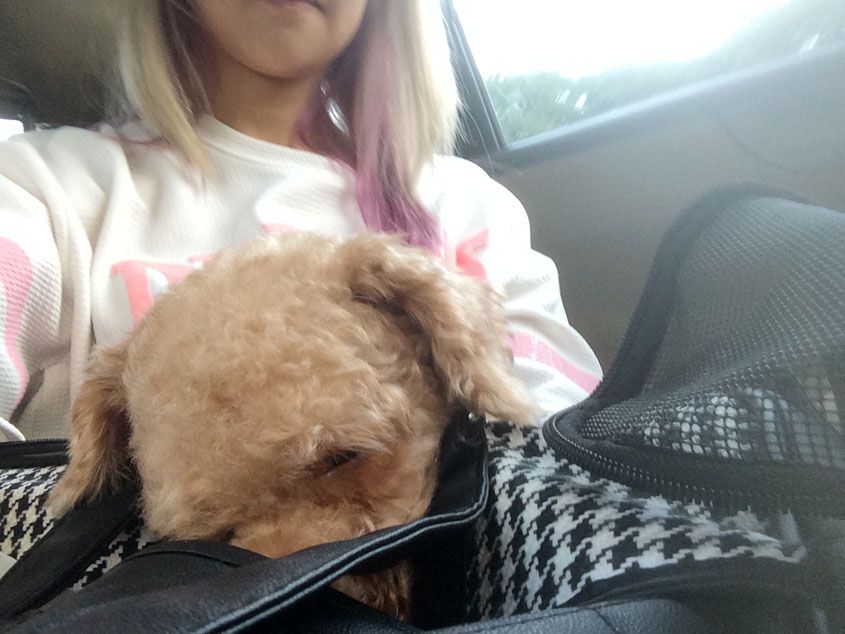 My little baby girl ALWAYS fall asleep during car rides. Don't why she is always so tired in cars. HAHAHA…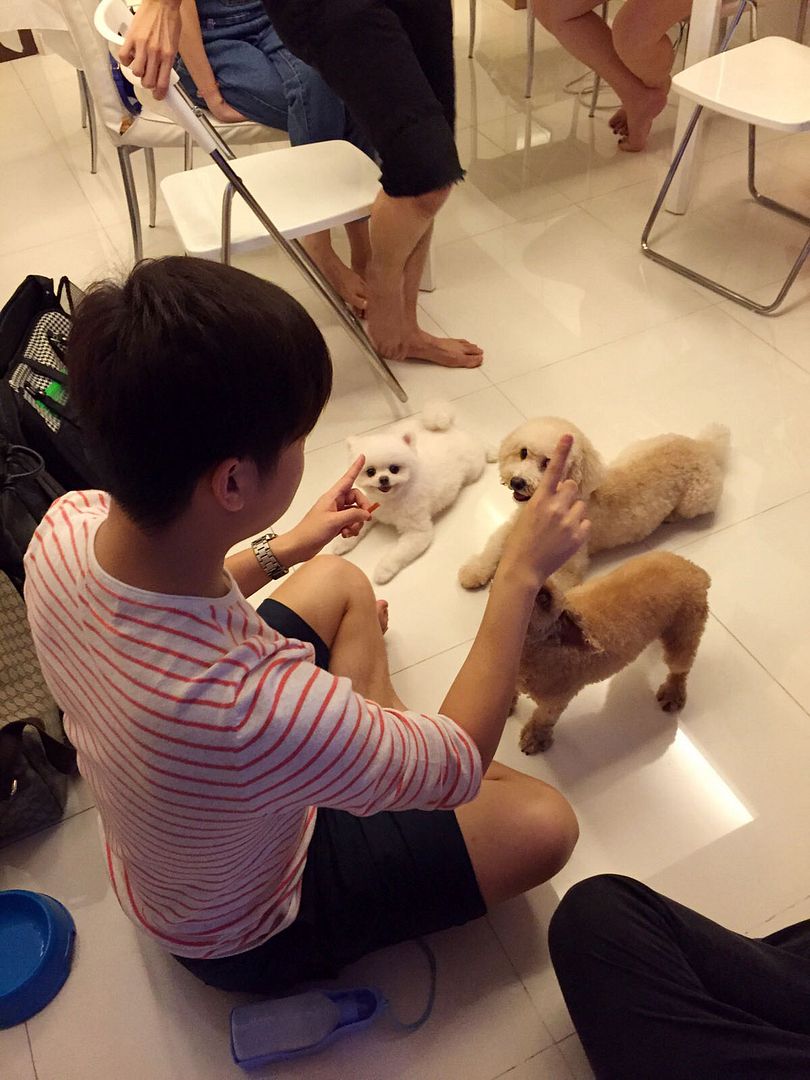 Haru has made doggy friends and has got so many god-parents who love her so much too!
Watch the video of my Haru pushing me!!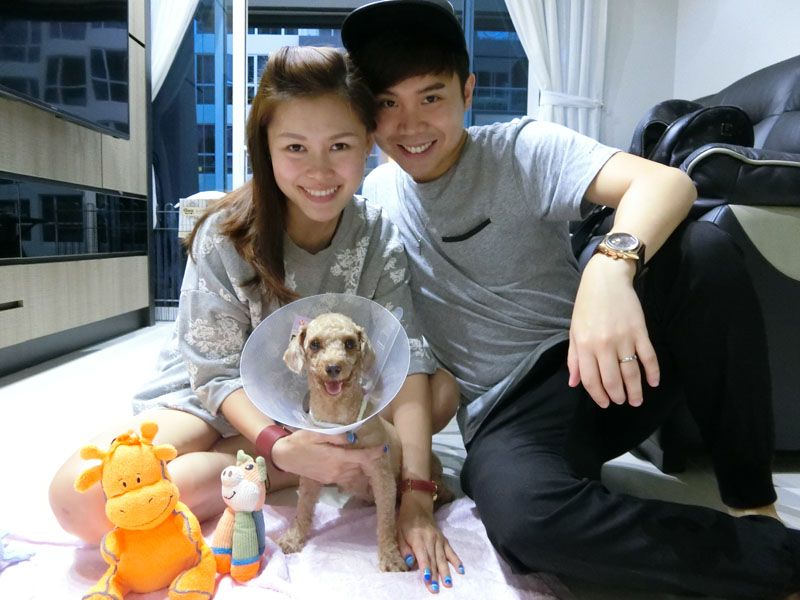 Her lovely god-parents Ken and Audrey!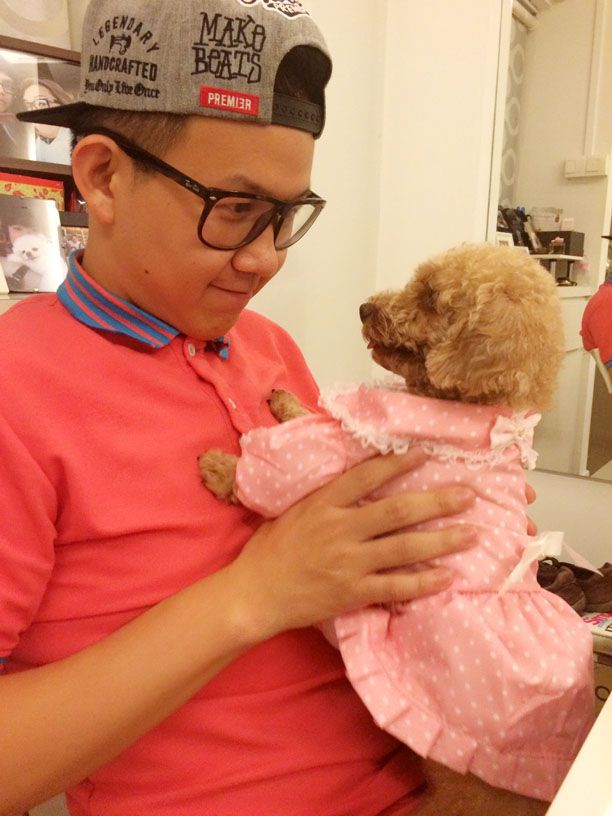 Haru wearing a dress that her god-ma Ginny bought for her! Aiyo so sweet!
Haru has brought so much joy into our life!
I was taking some product photos on my bed 2 weeks back when Haru kept walking around on the bed. So I took the opportunity and asked Jon to take some mother and daughter photos for us!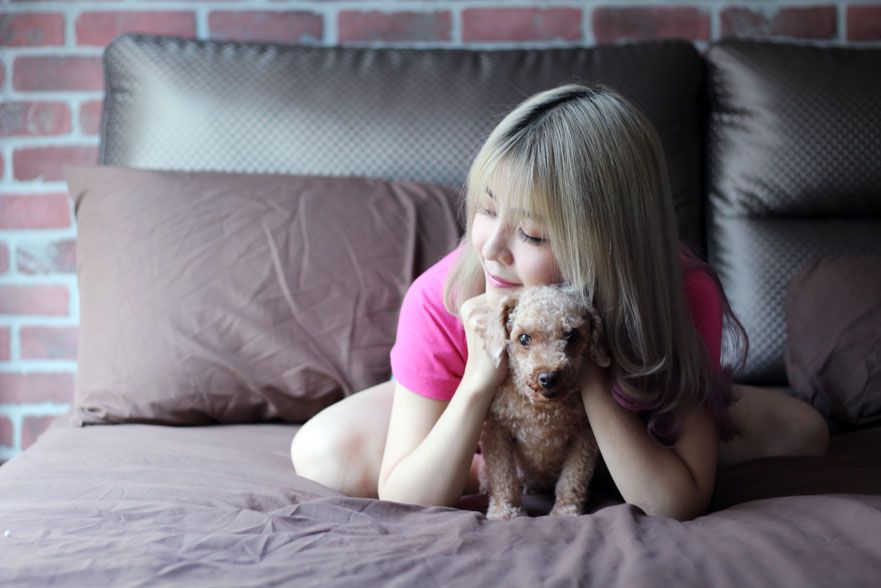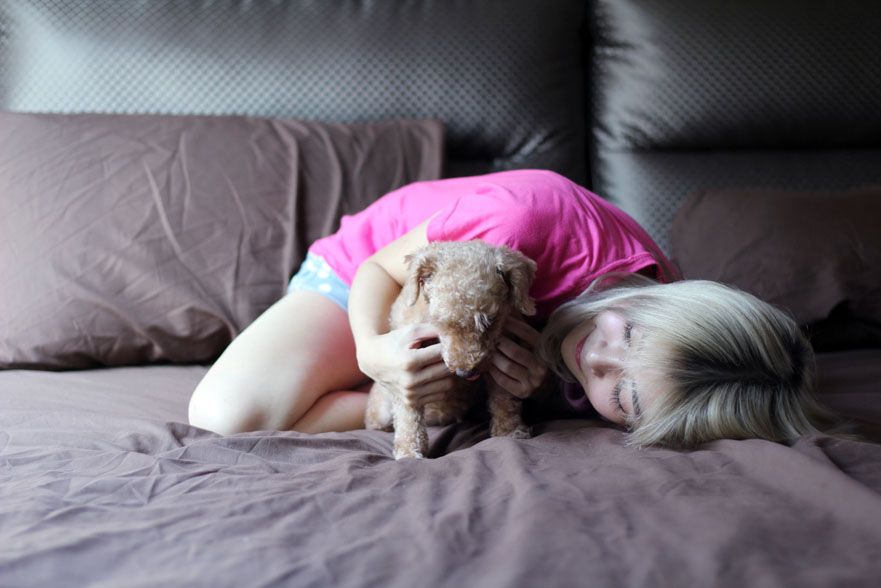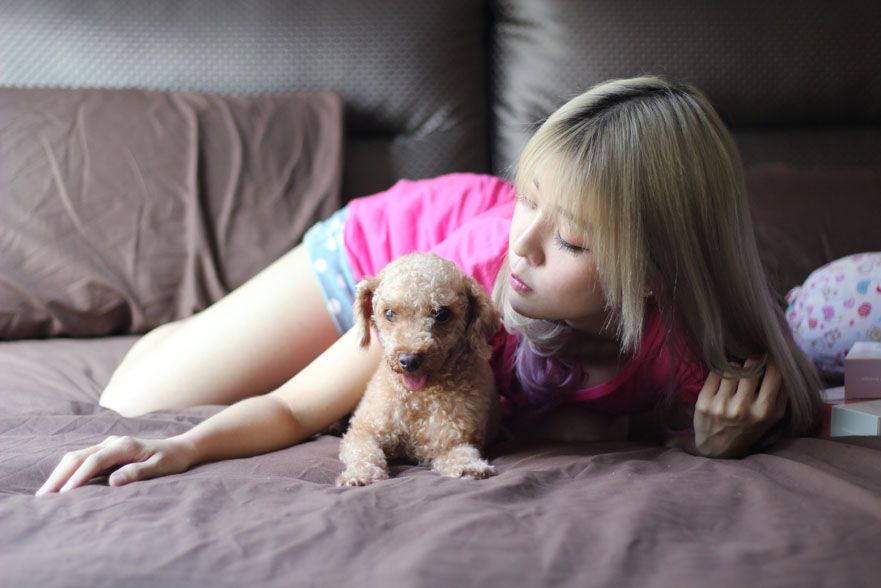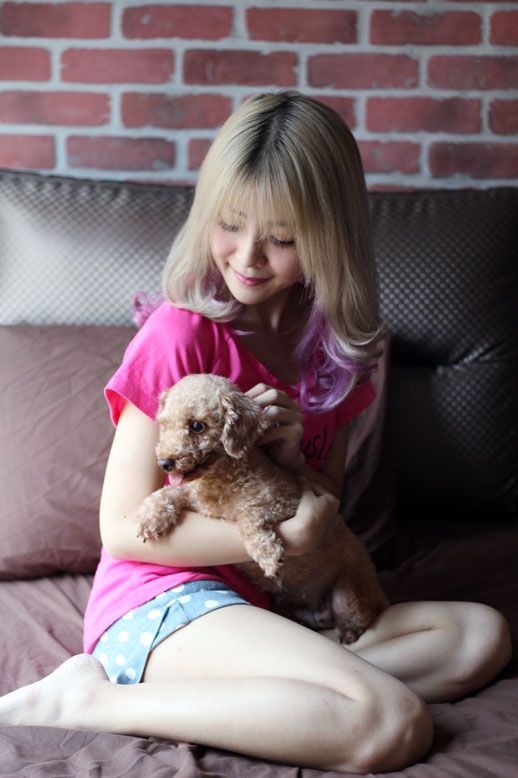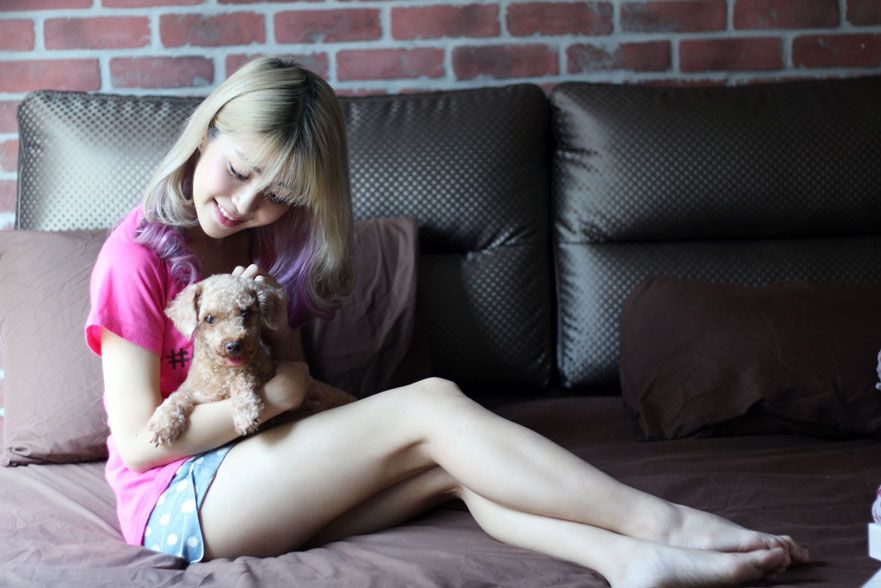 And I took some for Jon too!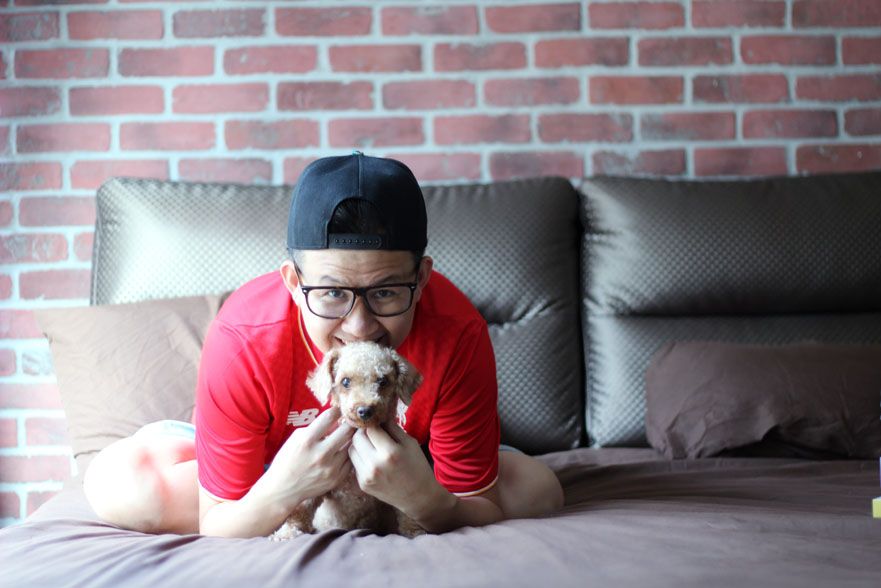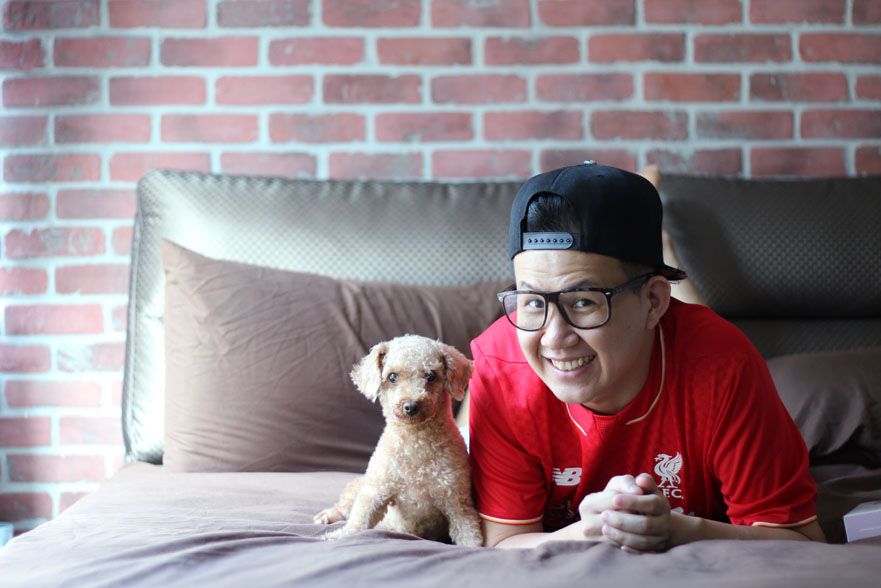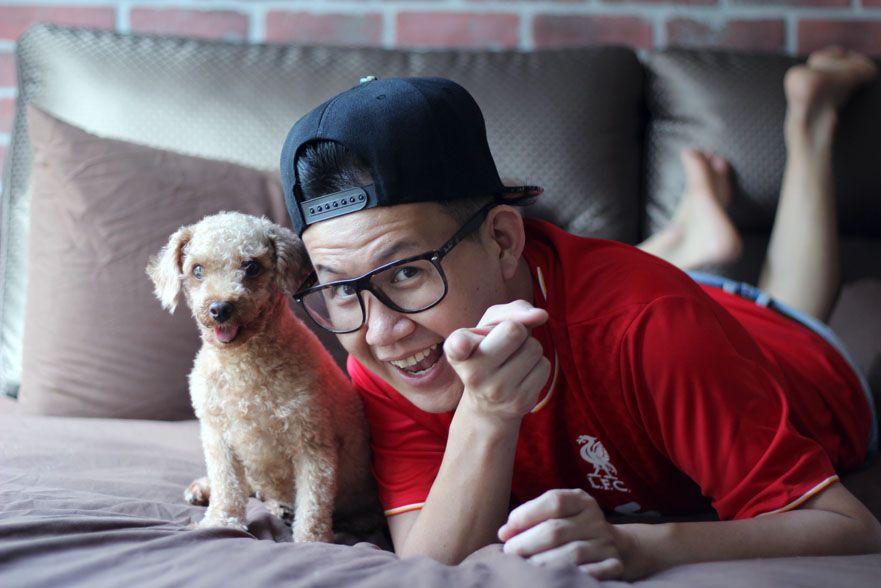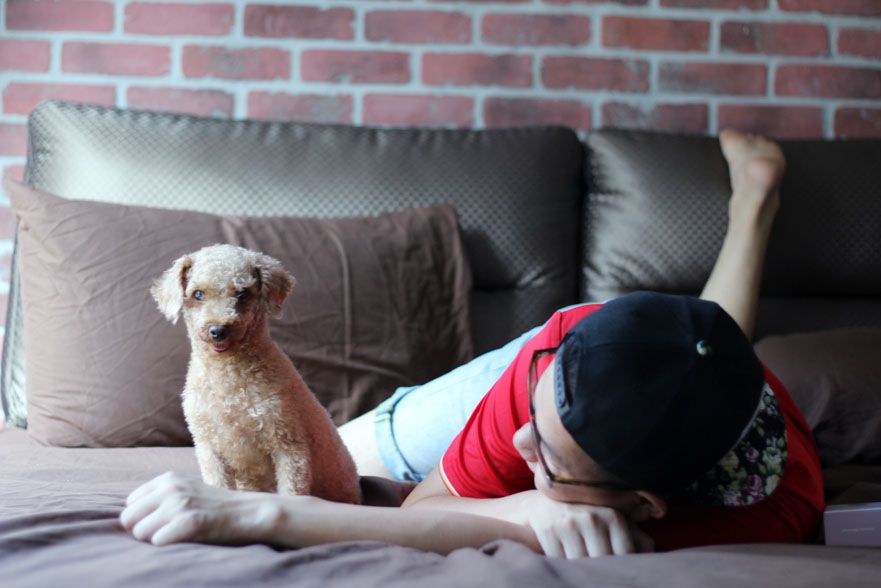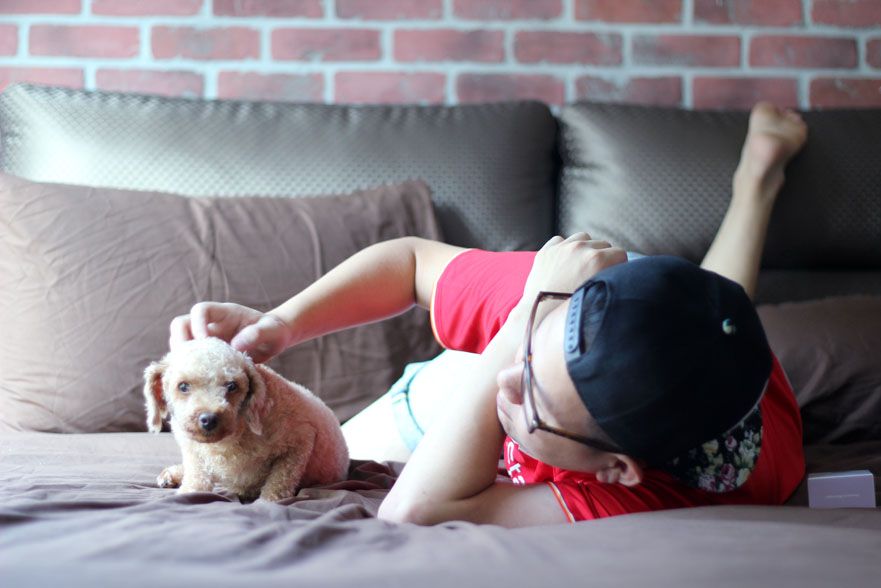 Can you all please ignore the crumpled bedsheets? HAHAHA… bedsheets are meant to be crumpled right? Who the hell irons bedsheets? HAHAHAHA… #excuses
Love you Haru!
Comments
comments