Winter in Australia is already coming to an end and here I am, just starting to write about end Autumn. Hahaha…Min and I went on a trip to Sydney and it was a free and easy relaxing trip for us!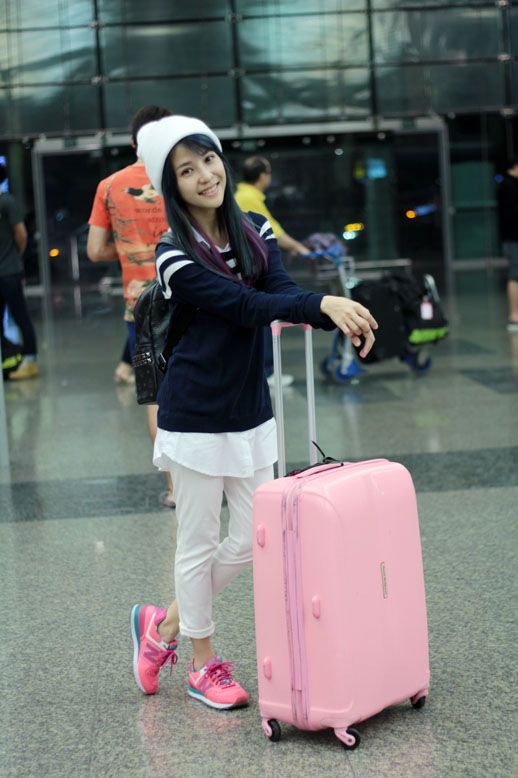 I was at the check-in area waiting for Min to walk over and My Jon Jon decided to take photos for me. It was pretty crowded there and I got a little paiseh from all the posing. Pardon the no makeup face ok. I mean who wears makeup to go onto planes to sleep right? HAHAHAHA… #lazysaylazy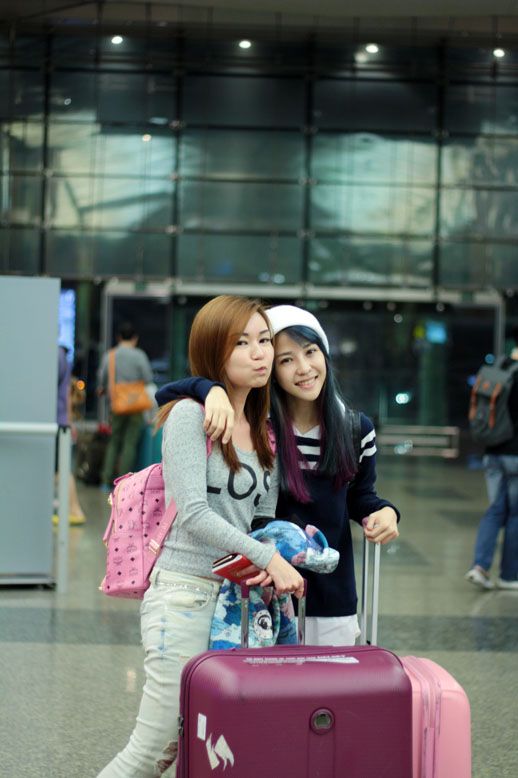 Checking in!
And we didn't know we need visas to get to Australia!
Lucky we can get them done on the spot. >_<"'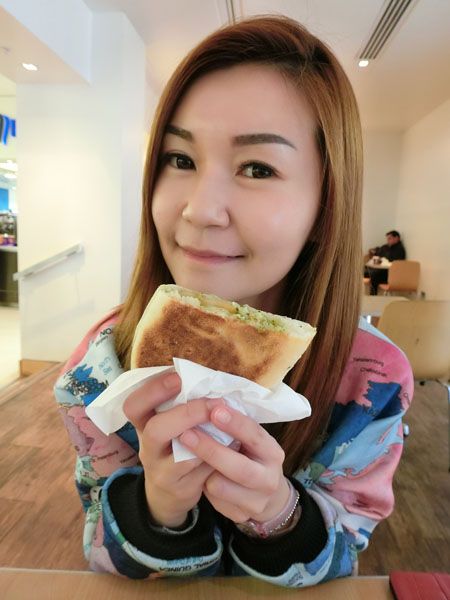 It was a midnight flight and I don't really sleep well on flights. Tired~~~
Got off the flight and it's already late morning in Sydney. Too hungry so we had our breakfast at the airport first before cabbing to the hotel.
Didi I mention that cab rides cost quite a bit in Australia? I remember it was about $50 plus SGD from the airport to the hotel and it wasn't even that far.
Hotel:
Mantra 2 Bond Street
Cnr George St & Bond St
Sydney, NSW 2000a
Phone:(02) 9250 9555
Fax:(02) 9250 9556
Email:2bondst.res@mantra.com.au
The hotel is awesome!!! I got to give a 5 star review for it! Great location, 3 min walk to Wynyard Station, and the room is superbly big and clean. It is almost like an apartment! Love it!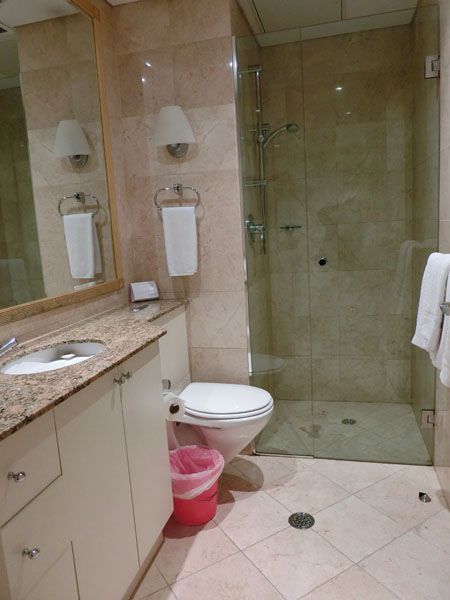 A little walkway into the room when you enter and to the left is the bathroom, that is well stocked with good quality shower products. There's a washing machine and a dryer behind the toilet door too!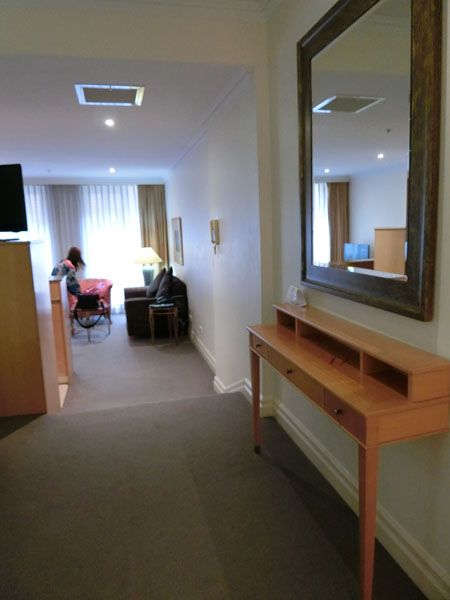 I'm standing just outside the toilet taking this photo. The room is big or what?
Dressing table right in front of the bed. Big enough for Min and I to do our makeup together in the mornings.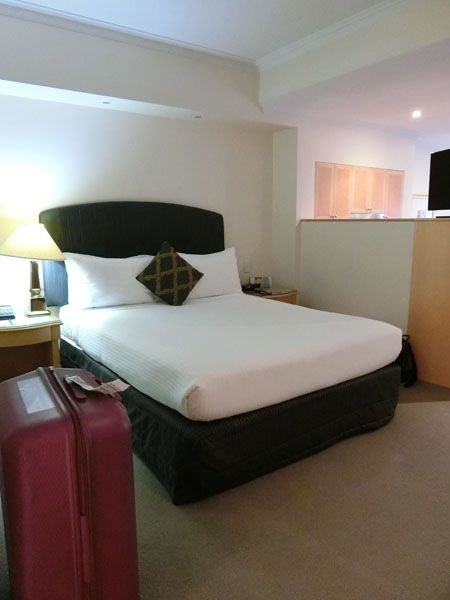 Directly opposite the dressing table is the bed, and a huge wardrobe beside the bed. Iron and ironing board included. *thumbs-up*
I'm sleeping on the left. I'm always on the left!!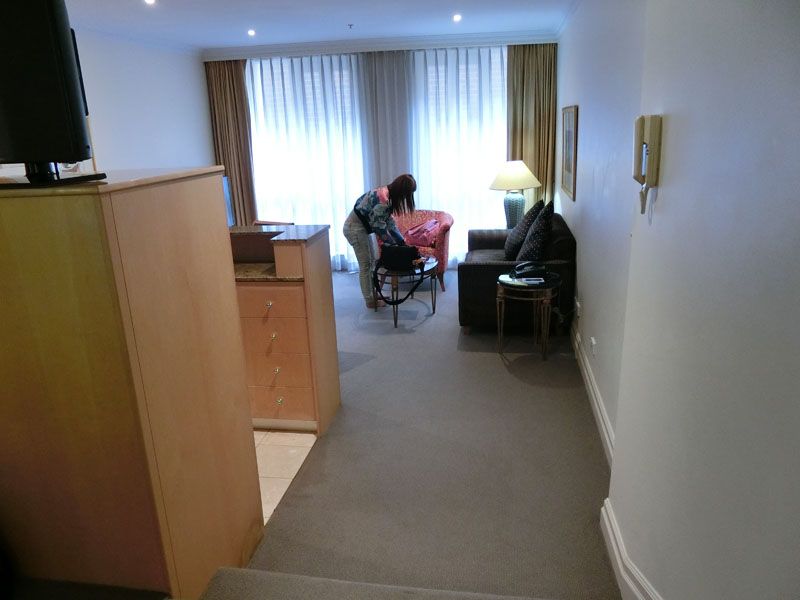 Moving forward and going down the stairs…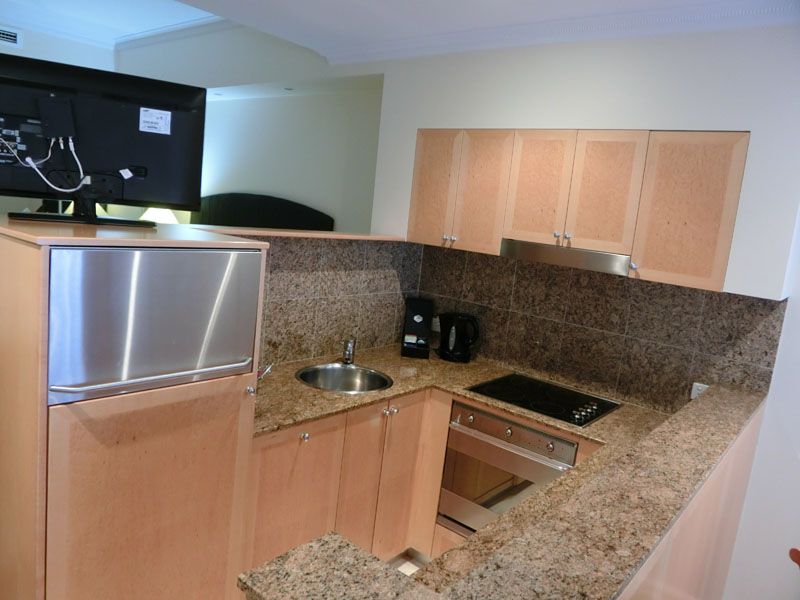 Mini kitchen on the left. Oven, microwave, stoves and fridge all in. Plate, bowls, cups, glasses, cutleries, pots and pans were all available. Not just 2 or 4 each, but many for us to use. It's like a fully equipped kitchen!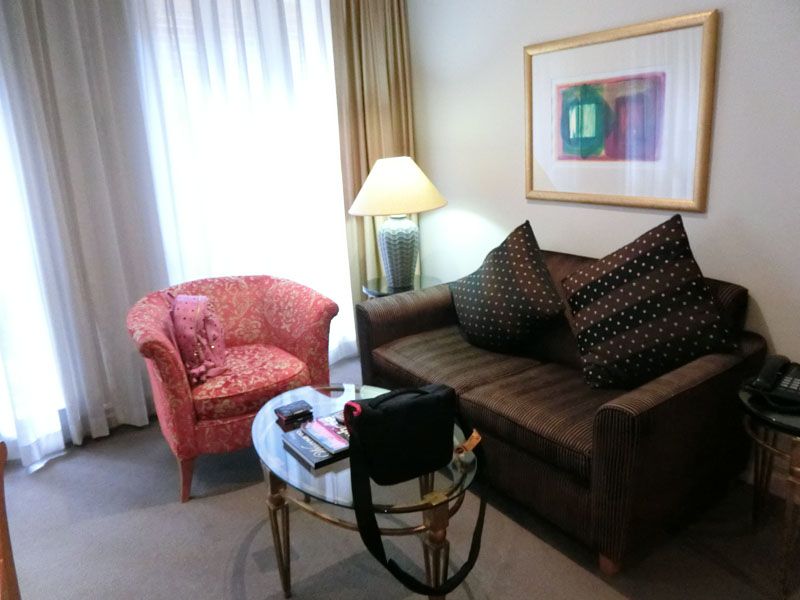 Sofa area with TV and radio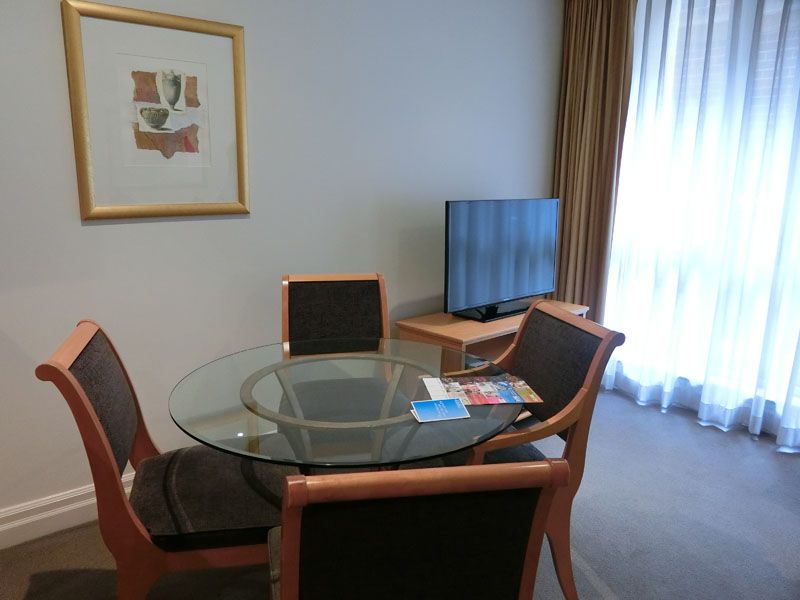 Dining area.
How not to love this hotel?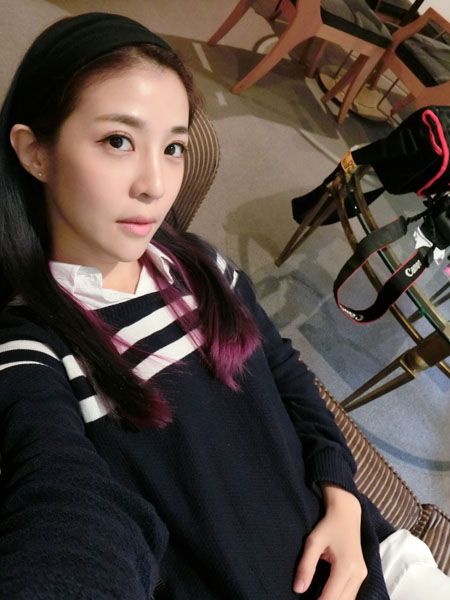 Freshened up a little and going to explore the area around the hotel for the day.
We decided to talk a walk to Queen Victoria Building. We walked along the long stretch of George Street.
Places we passed by…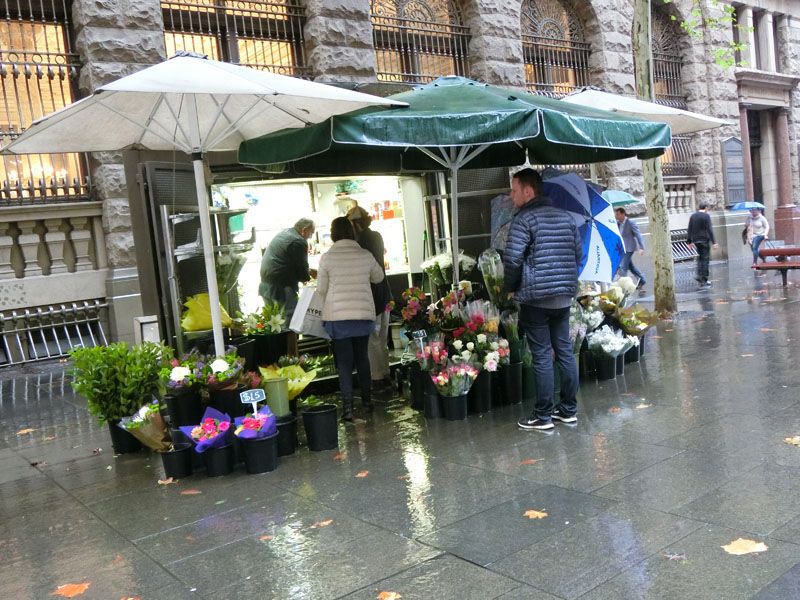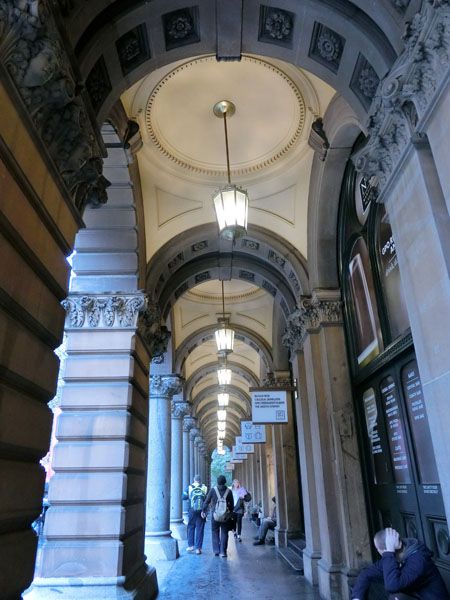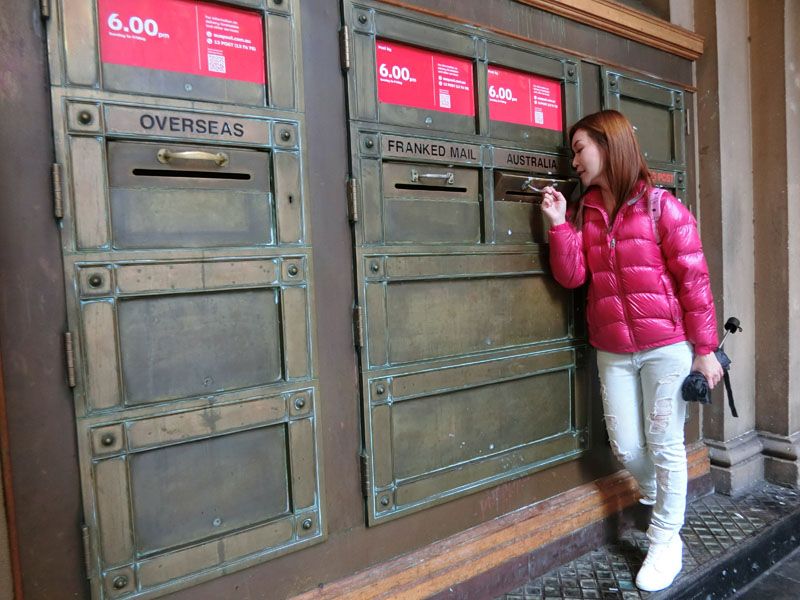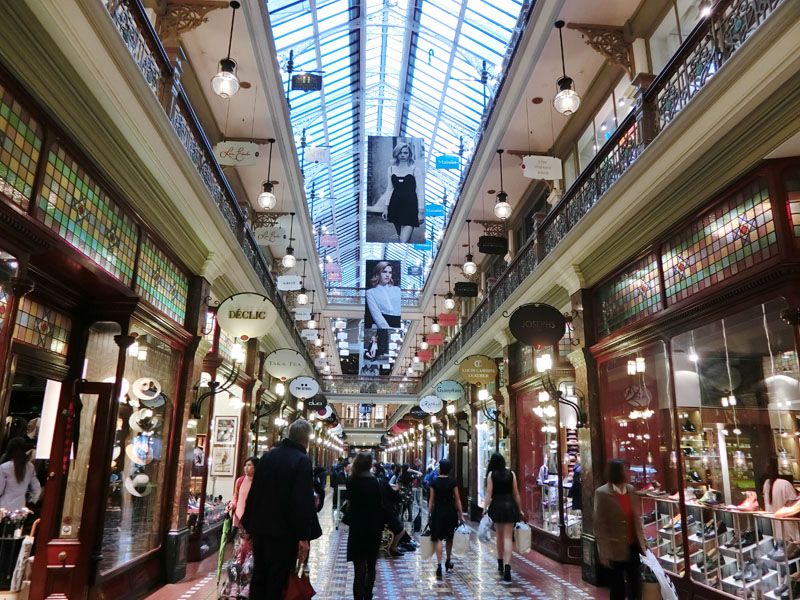 Went inside Strand Arcade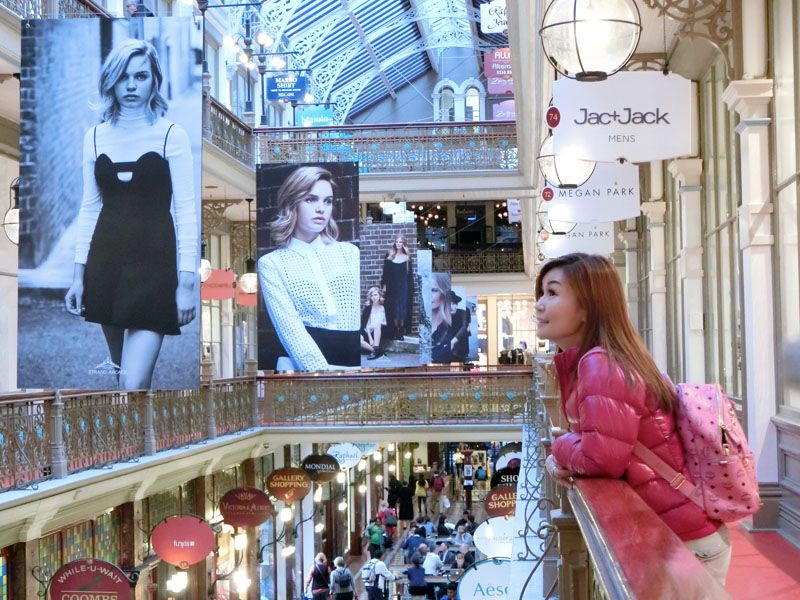 Love this pic with pretty Min and all the posters forming layers…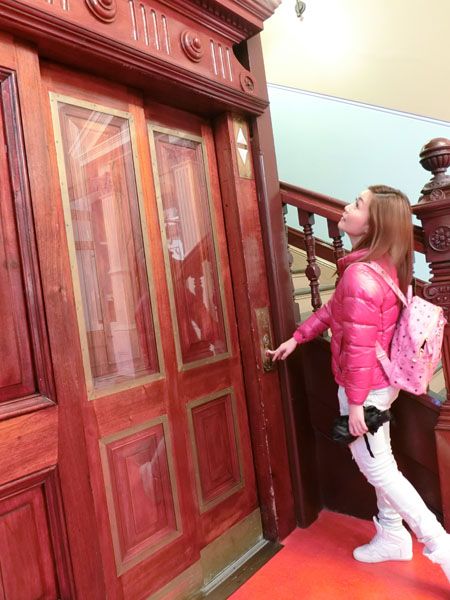 Old school lift
Queen Victoria Building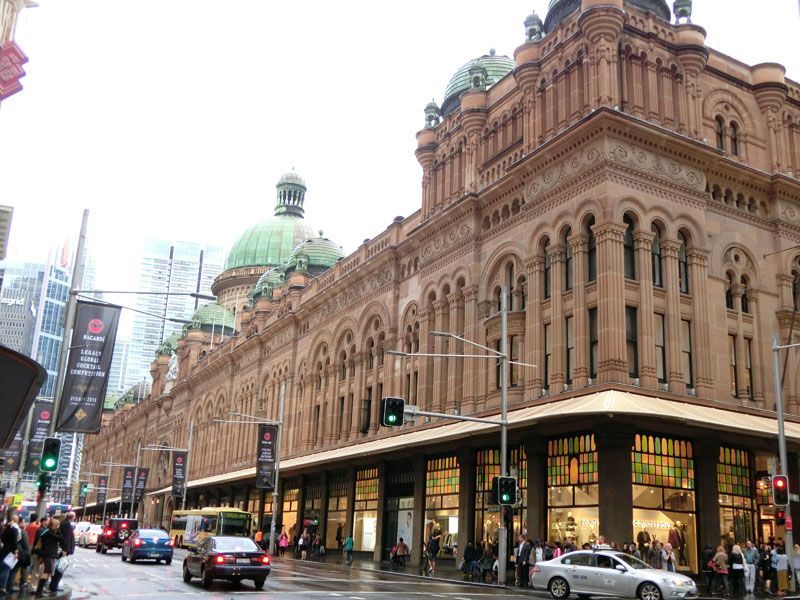 Finally we are at Queen Victoria Building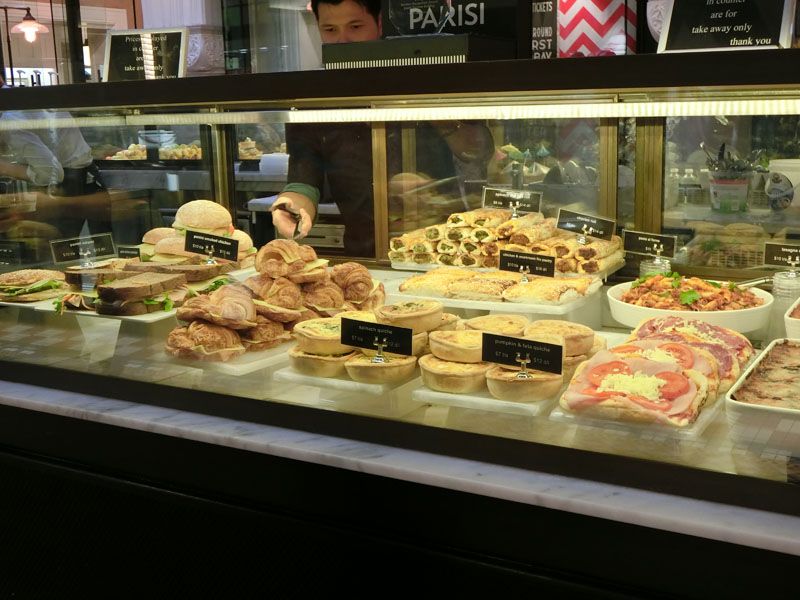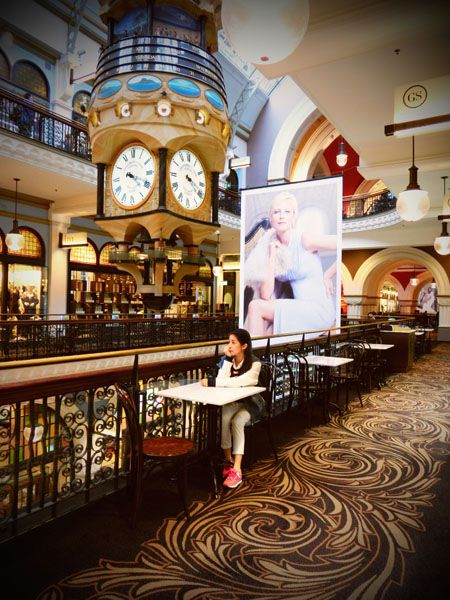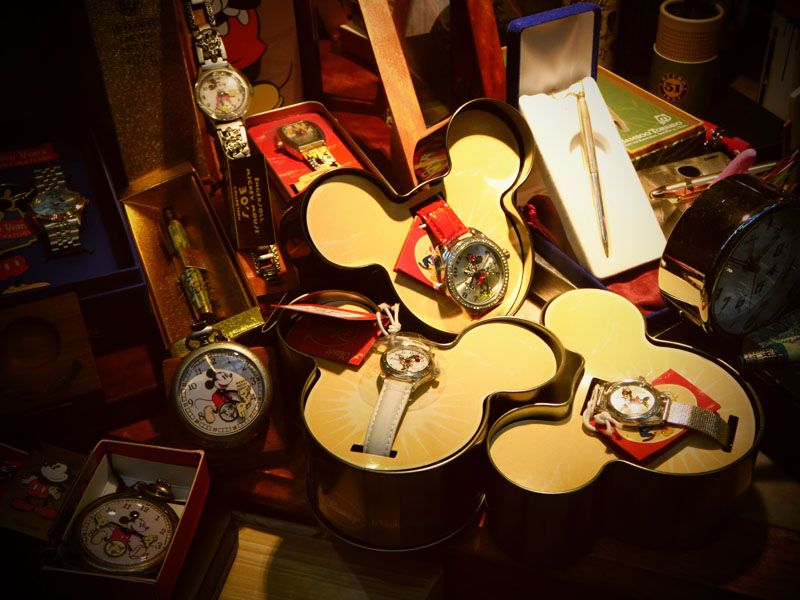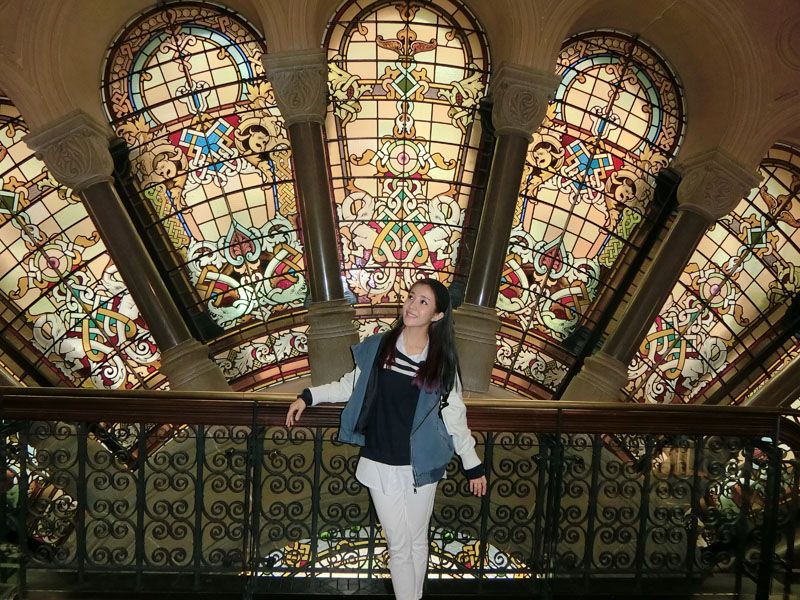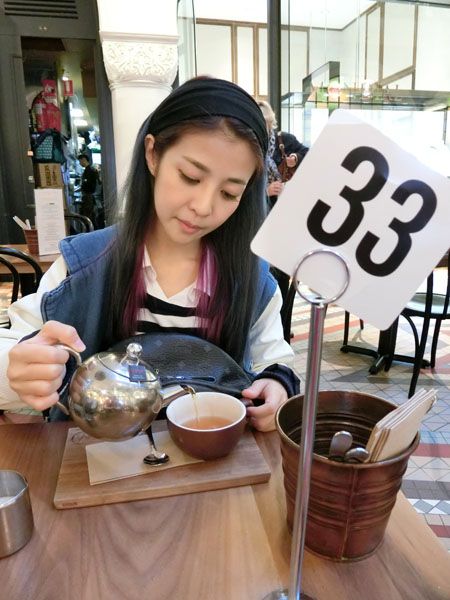 Hungry girls… Sat down for coffee and food.
There were so many cafes and all of them looked so good that we had a hard time deciding.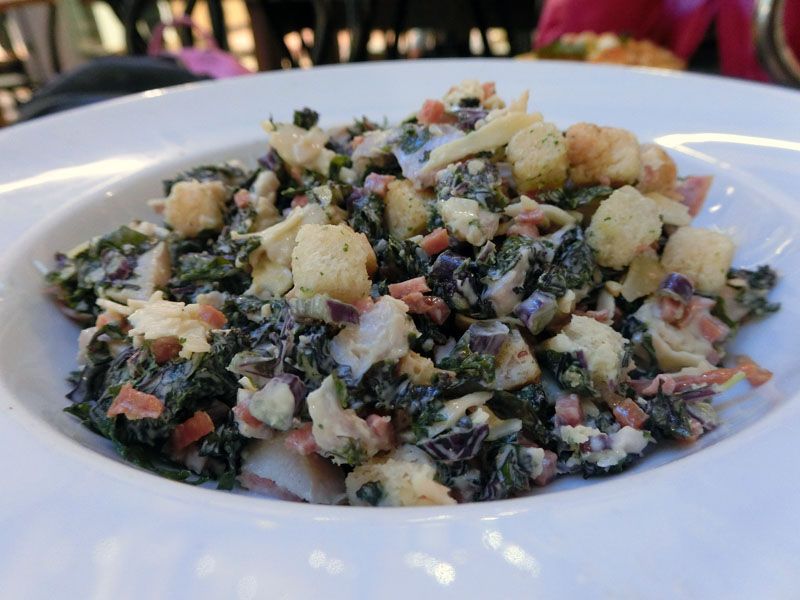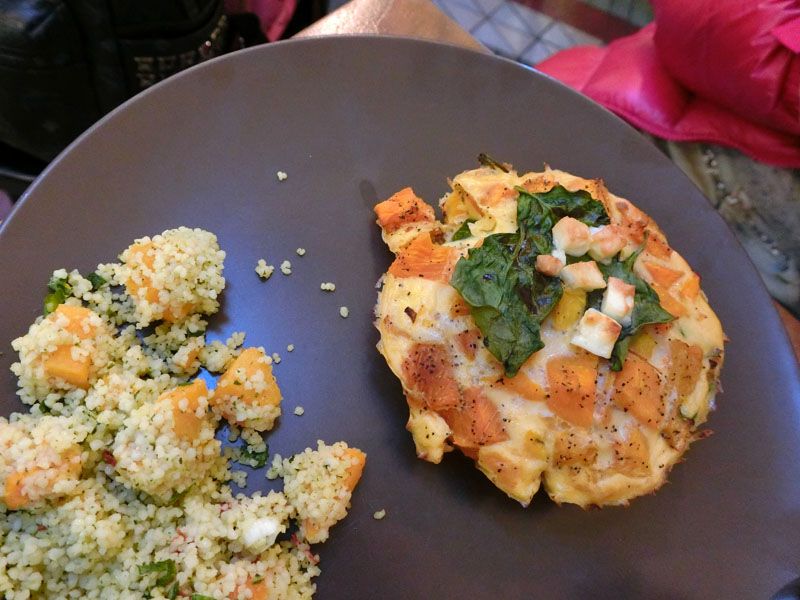 We took a train ride and a short walk to Chinatown. So lucky of us, we managed to see a strike and protest going on! I remember seeing one when I was in India too. Not something that we can see here in Singapore.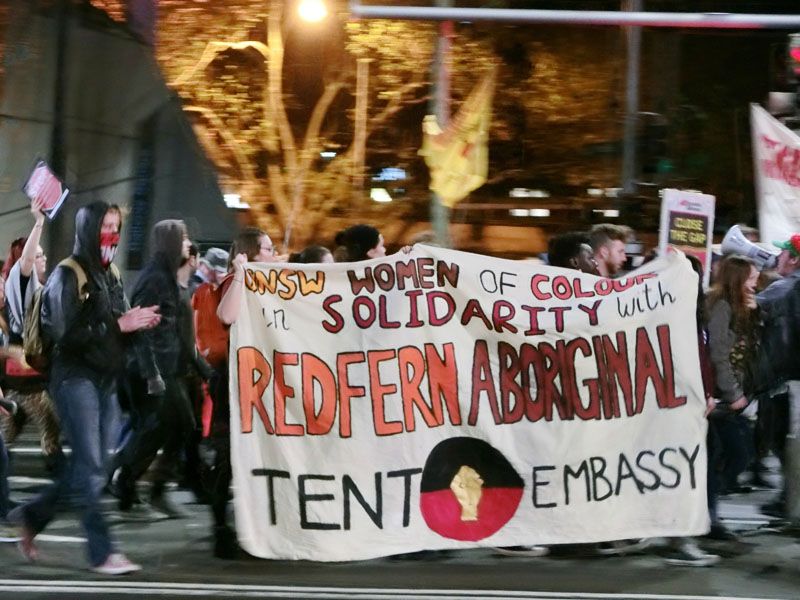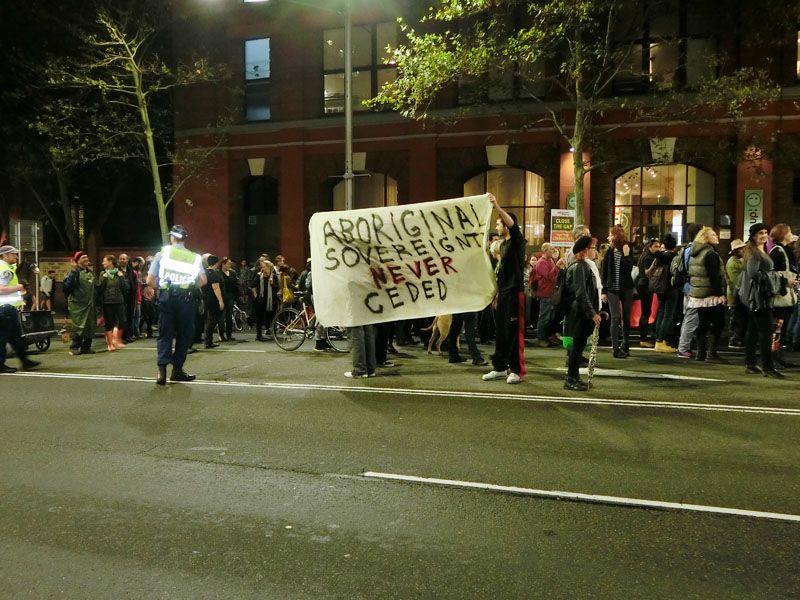 Policemen on really tall horses!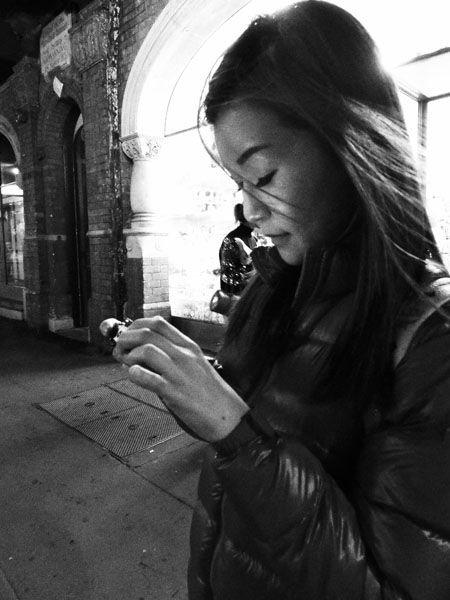 Love this photo of Min! I remember we were trying to find our way to Capitol theatre to buy tickets to watch Les Miserable.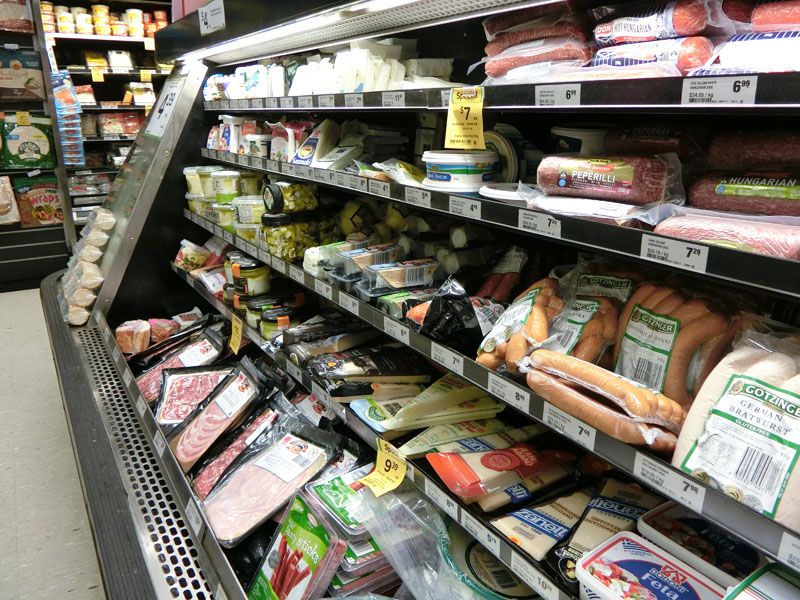 Doing some marketing! Got to stock up the hotel room with food and snacks loh…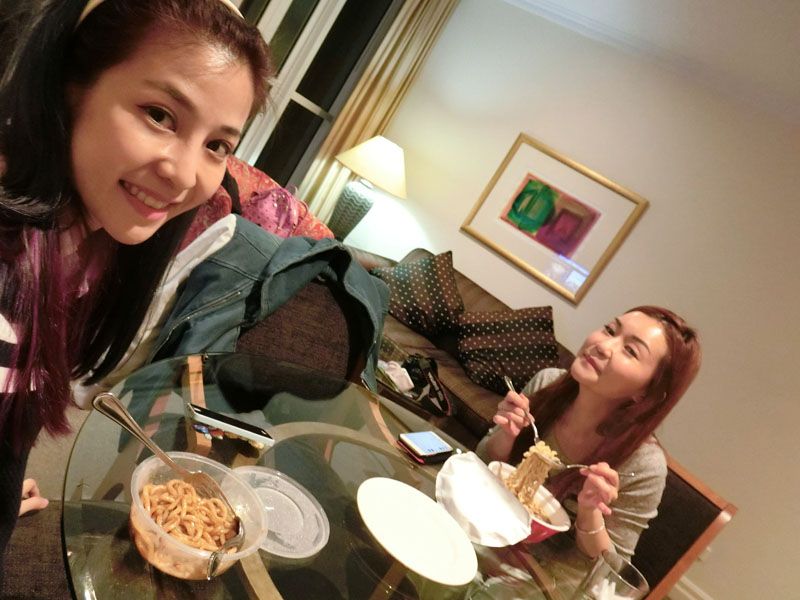 And we ended our day with instant noodles for supper!
Comments
comments