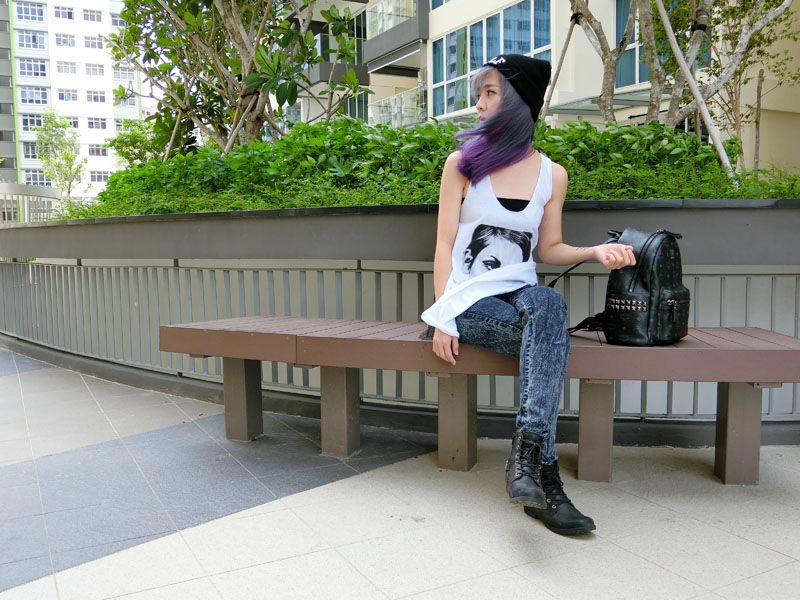 A simple tank top with jeans never goes wrong for a casual weekend. Pairing them with industrial boots from ALDO to complete the look.
Bringing back the 1980s with acid wash jeans. I remember seeing my neighbours who were teenage girls during the 80s wearing lots of acid wash jeans!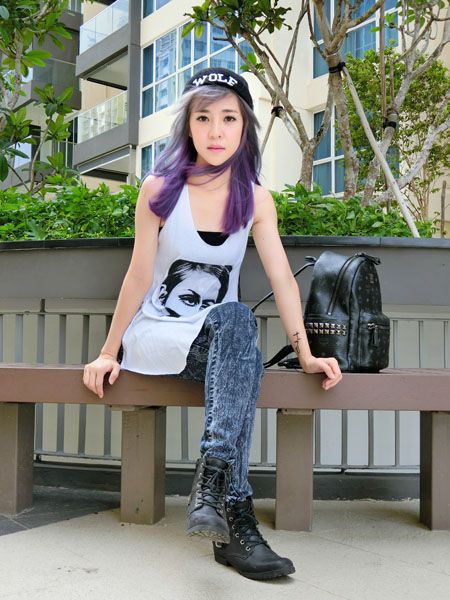 My beanie is my best friend. Always keeping my hair in place whenever I'm too lazy to style it properly.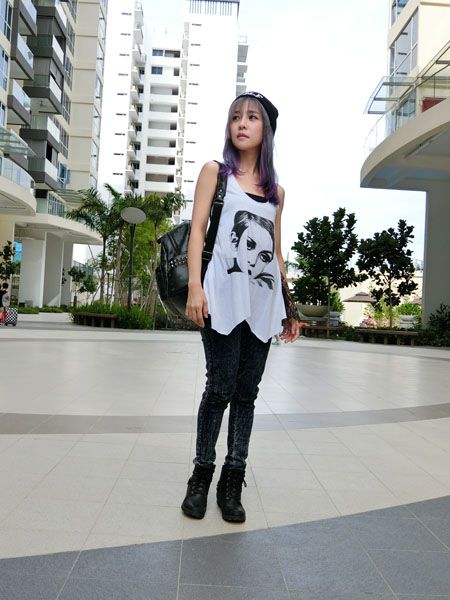 Going for our movie date to watch Terminator Genisys! Most people do not know that I adore Arnold Schwarzenegger. I LOVE ARNOLD SCHWARZENEGGER. (^^)/
Comments
comments