ADVERTORIAL
Collagen in our skin starts to decrease once we reach our late twenties and to kept our skin looking youthful, I believe it is necessary to not just maintain a healthy lifestyle, but also replenish our collagen via supplements.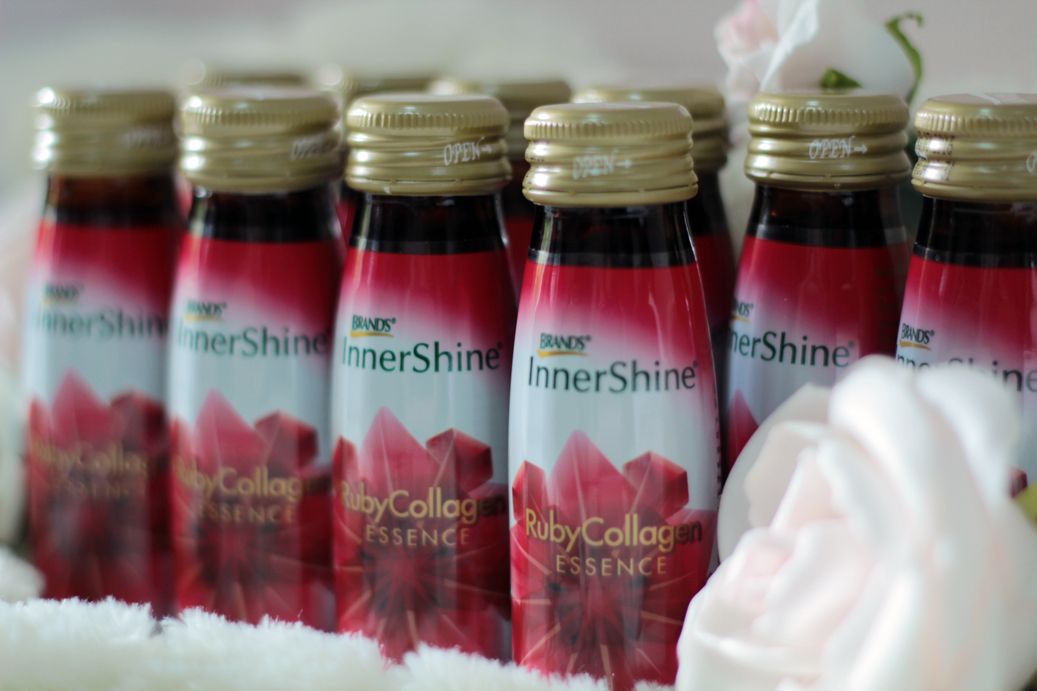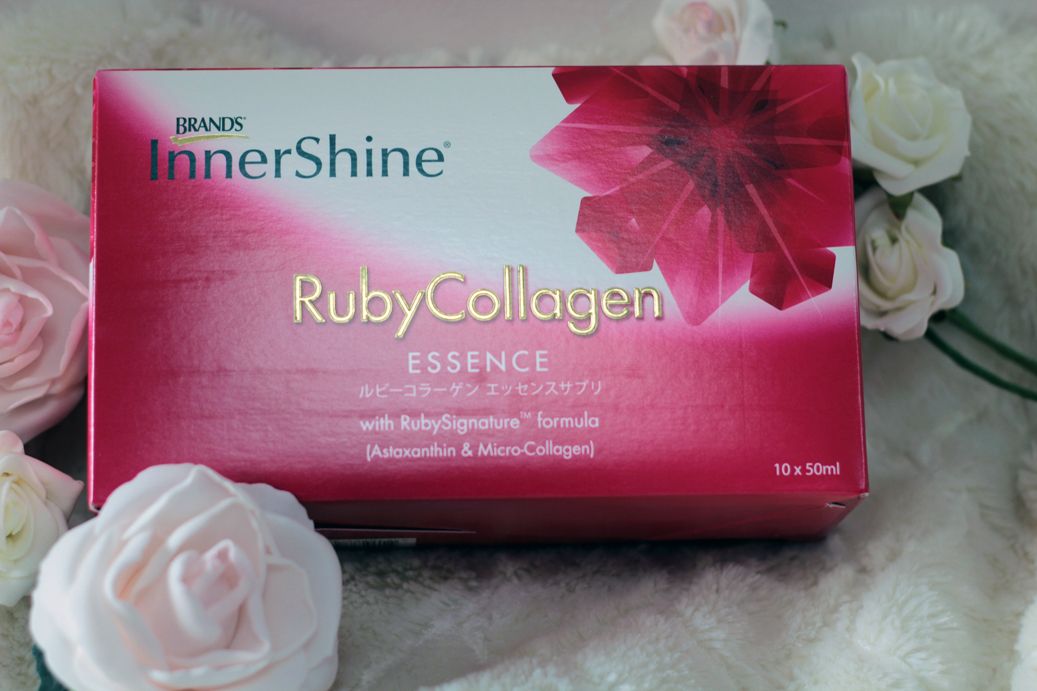 And on a happy note, I was really glad to know that our trusted brand, BRAND'S® now carries collagen supplement, BRAND'S® InnerShine® RubyCollagen Essence!
BRAND'S® InnerShine® RubyCollagen Essence comes in 2 forms: Essence in a bottle and essence in strips. I'll share more about the bottle form in this post. For those who are interested in the essence strips, I'll do another detailed introduction on it in my next post.
Unlike normal collagen, BRAND'S® laboratory selected natural ingredients and combined them with science and innovation to form RubySignature™ formula.
What is so special about RubySignature™?
– contains micro-collagen with small molecular size for faster and better absorption
– contains Astaxanthin (micro-algae extract) which is a powerful antioxidant. It is scientifically proven to be 800 times more powerful than CoQ10, 6000 times more than Vitamin C, 500 times more than Vitamin E.
I take one to two bottles of BRAND'S® InnerShine® RubyCollagen Essence a day and I could feel that my skin is more supple and radiant. Fine lines under my eyes are less visible and there is an improvement is my skin's hydration too.
If you are familiar with oral collagen supplements or have done any readings on it, I'm sure you would have heard that collagen molecules are often too big to be absorbed by the body and is a waste of money. However, BRAND'S® InnerShine® RubyCollagen Essence contains micro-collagen peptides! The smaller molecules aids faster and better absorption for maximum efficiency. Furtheremore, Astaxanthin complements that by acting as a natural shield against the harsh and collagen-depleting sun rays.
In containing both micro-collagen and astaxanthin, RubySignature™ formula defies the ageing process by performing a vital triple-action of supplying collagen, protecting against collagen degradation and delivering collagen effectively to skin cells. Designed to complement our topical skincare routine, in 6 weeks, experience skin rejuvenating power with BRAND'S® InnerShine® RubyCollagen Essence*.
* Results may vary according to individuals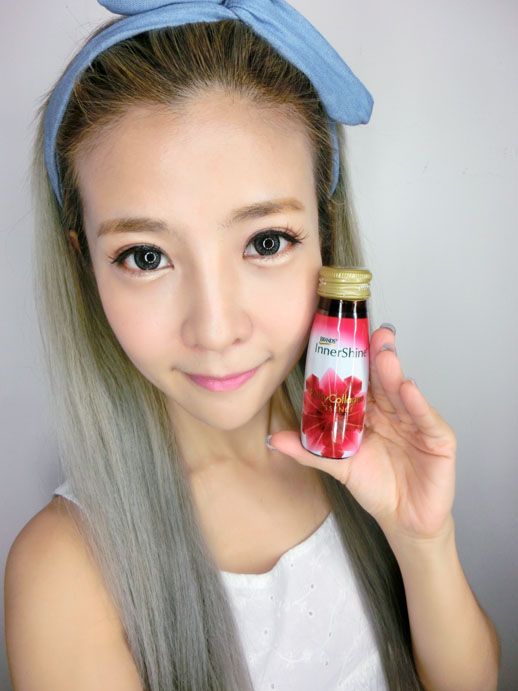 Oh by the way, it doesn't have the fishy smell that many collagen supplements have… Thank goodness! It taste nice, sweet and fruity! I would definitely introduce BRAND'S® InnerShine® RubyCollagen Essence to my friends and family.
BRAND'S® InnerShine® RubyCollagen Essence is available both at selected retailers and personal care stores and also on their online BRAND'S e-store ( store.brandsworld.com.sg )
Yes to youthful skin! 🙂
Comments
comments