Fans of EHA Skincare will be happy to know that this cult skin care brand has finally opened its very own stand alone store at Shaw Centre in Orchard. With a range of skin care products from Japan, US and France, this comprehensive range of skin care is specially formulated for the humidity of Asia and sensitive asian skin.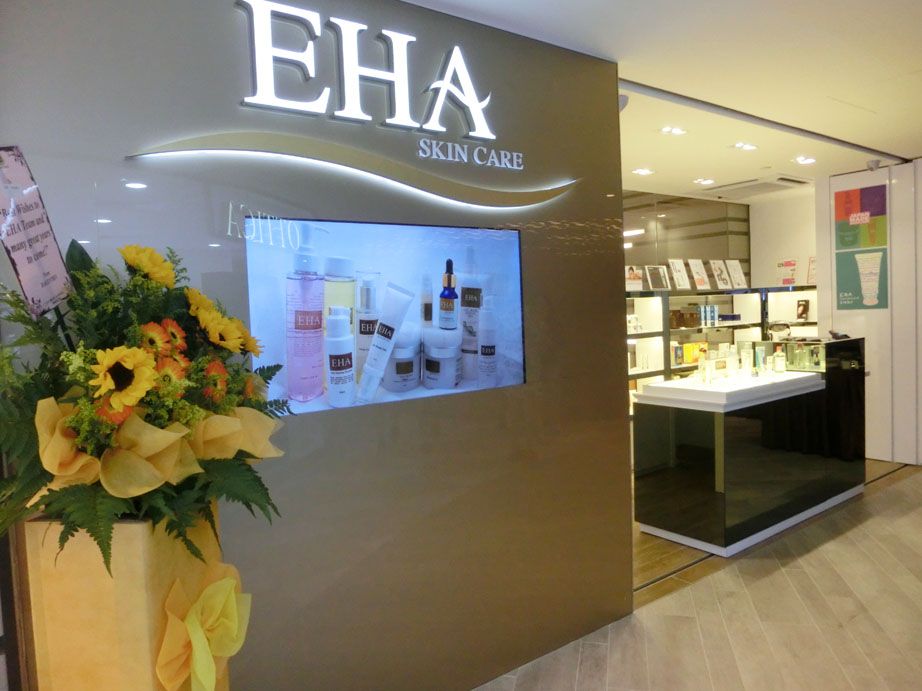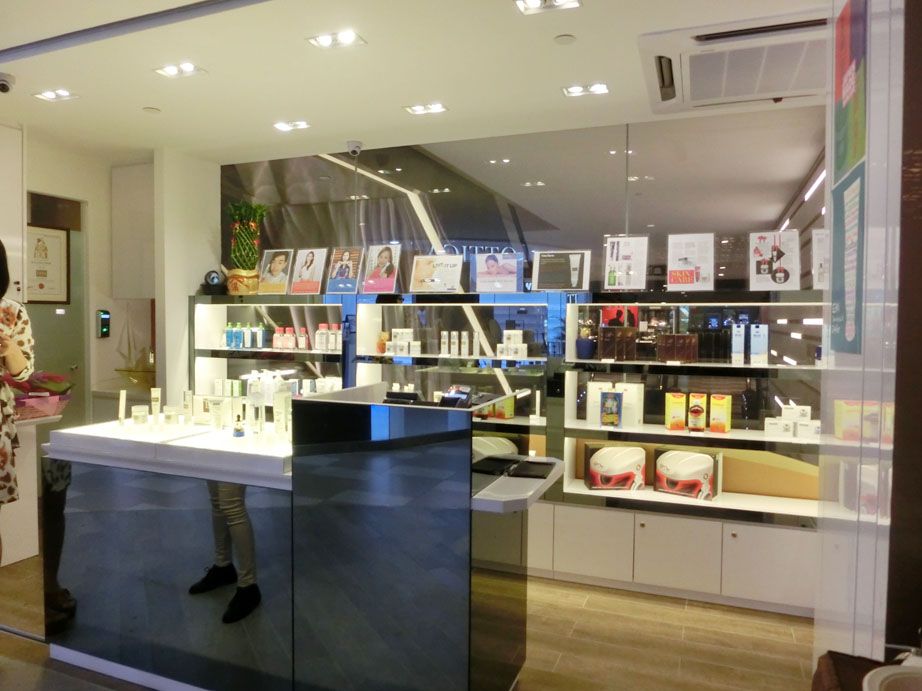 EHA skincare products are suitable even for those with congested or sensitive skin.

Thank you for the flowers!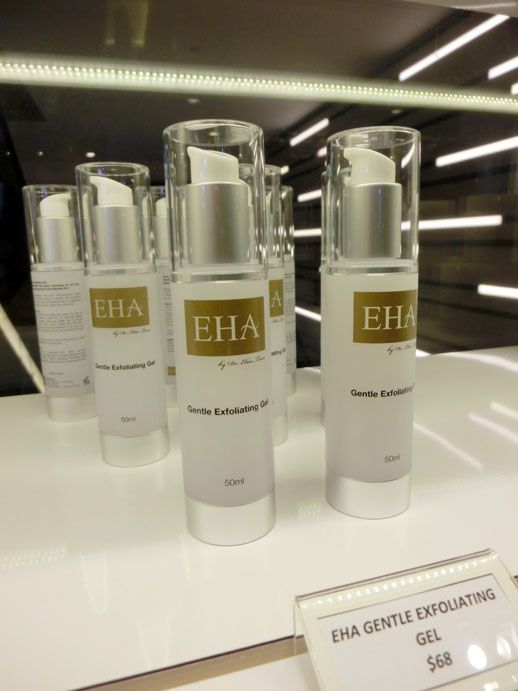 I brought this home.
EHA Gentle Exfoliating Gel 50 ML SGD 68.00

Another one
EHA Moisturizing Gel 50 ML SGD 88.00

Another 2 products that I'm interested in. I might just head back to get them soon!
Left: EHA Sunshield 24hr 30 ML tube $98
Right: EHA Derma Collagen $128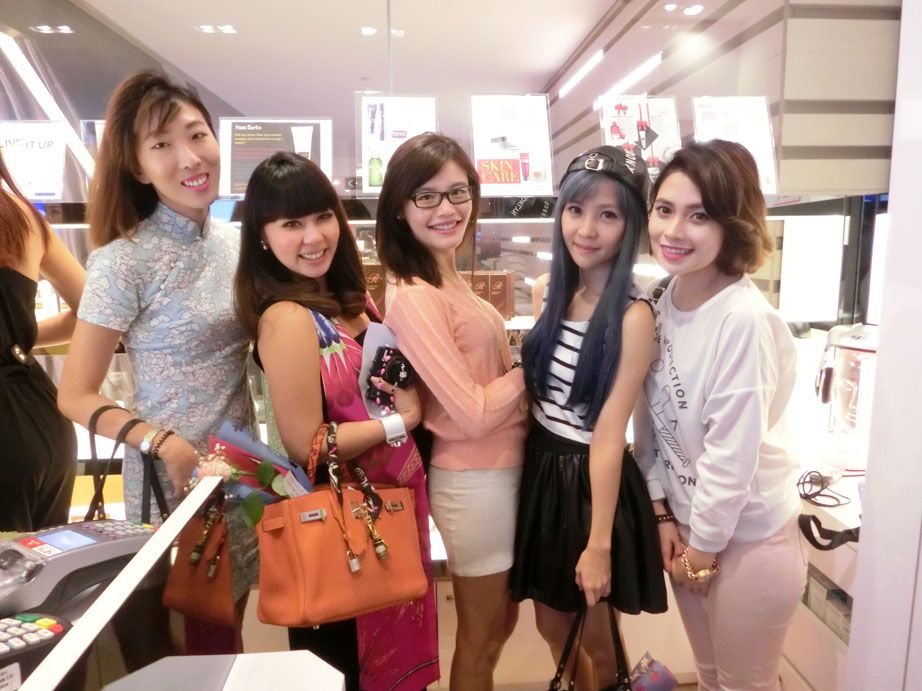 My beautiful ladies!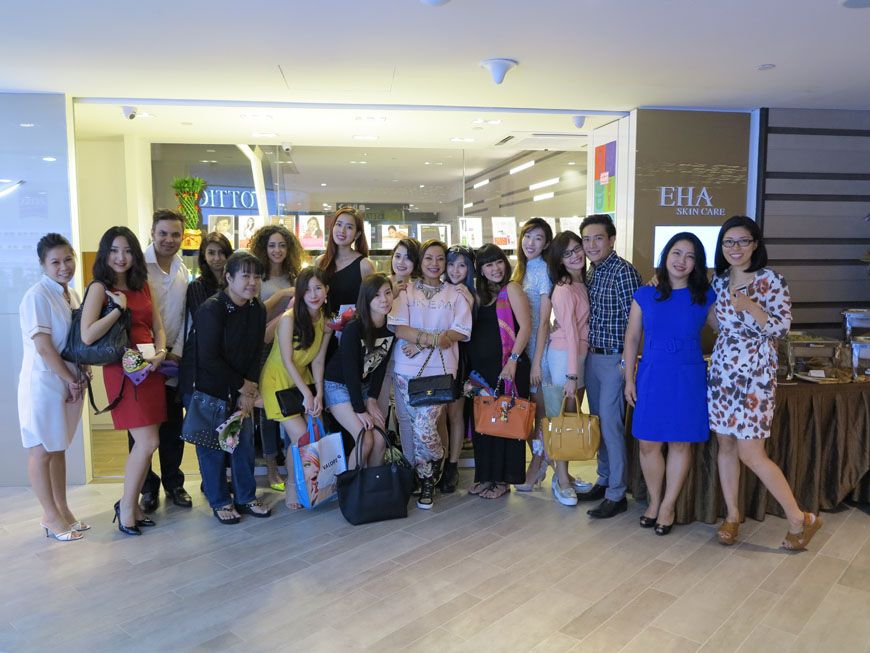 Group photo!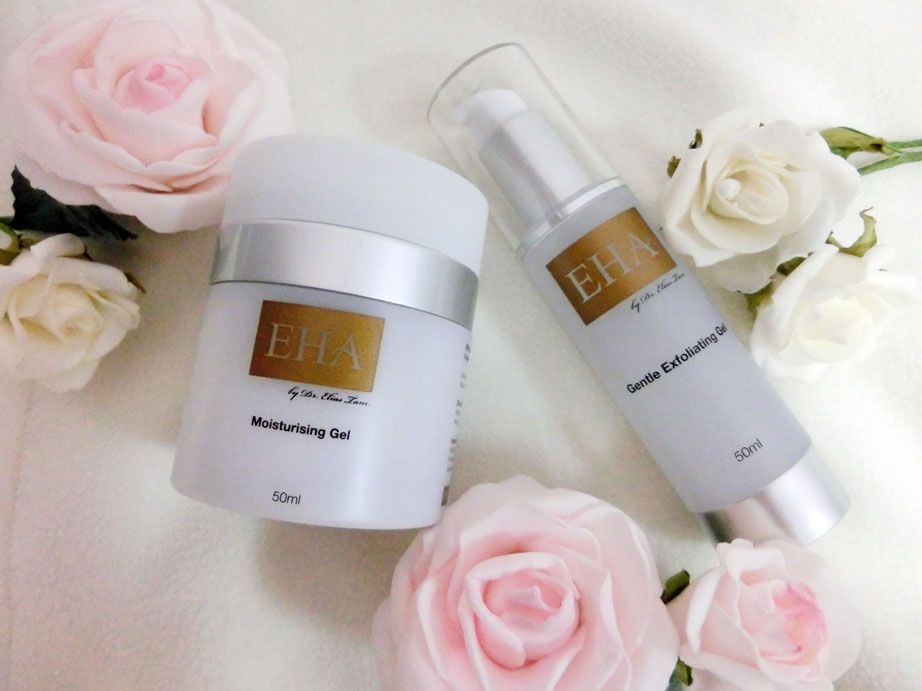 I've been using these 2 products for a few weeks now and here's a short review for them!
Left: EHA Moisturizing Gel 50 ML SGD 88.00
Right: EHA Gentle Exfoliating Gel 50 ML SGD 68.00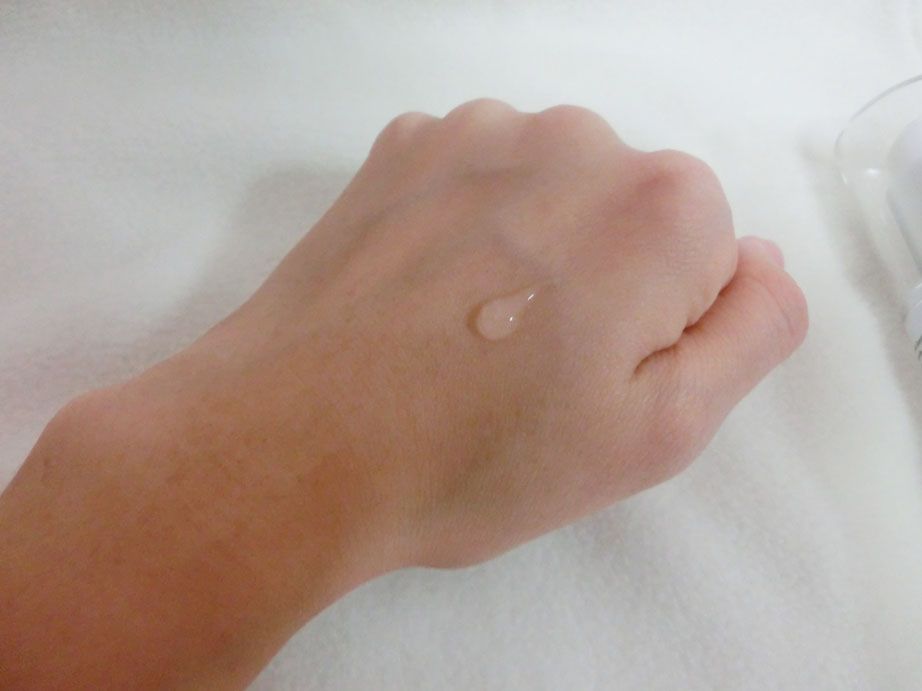 EHA Gentle Exfoliating Gel
EHA Gentle Exfoliating Gel is a gentle exfoliation and deep cleansing for all skin types, including sensitive and delicate skin.
It removes dead skin, reduces pigmentation and skin discoloration while maximizing your skin's ability to absorb the beneficial nutrients of your skin care. It also helps to prepare skin for treatment by stripping away old keratin, gently and effectively. Unlike traditional scrubs, this exfoliating gel is so gentle it can be used even on sensitive skin. With ingredients like Evening Primrose oil for its anti-oxidant and whitening properties, Algae extract for its moisturizing and whitening properties and Glycerin for its hydrating properties, skin looks brighter and cleaner without any greasy after-feel.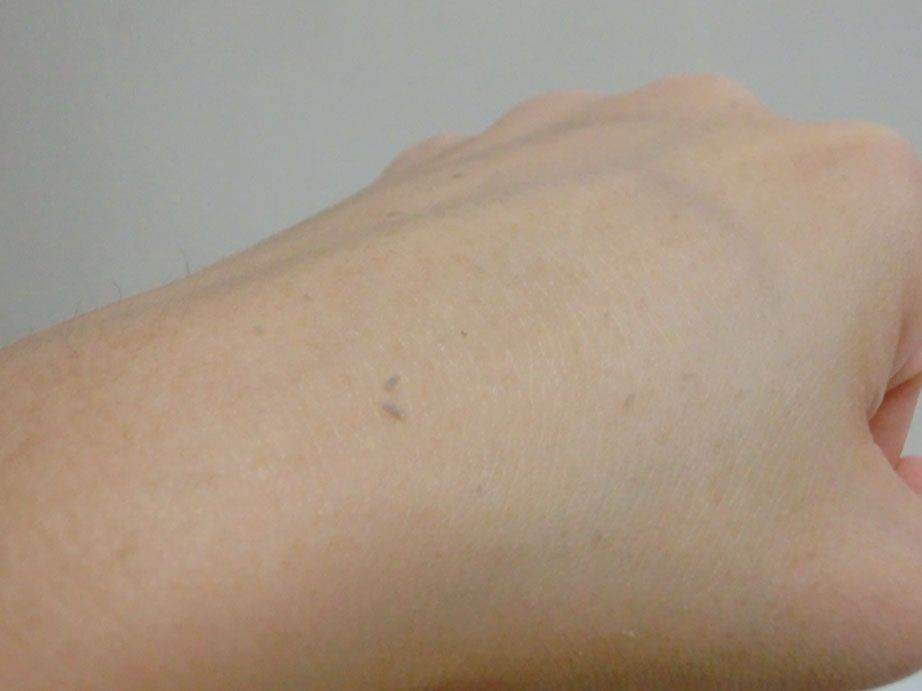 Use it after cleansing, on dry skin. Gently rub on your skin and voila! Can you see the bits of dead skin?
I love how it makes my skin feels clean and unclogged. My skin can absorbed my other skincare product much better after this.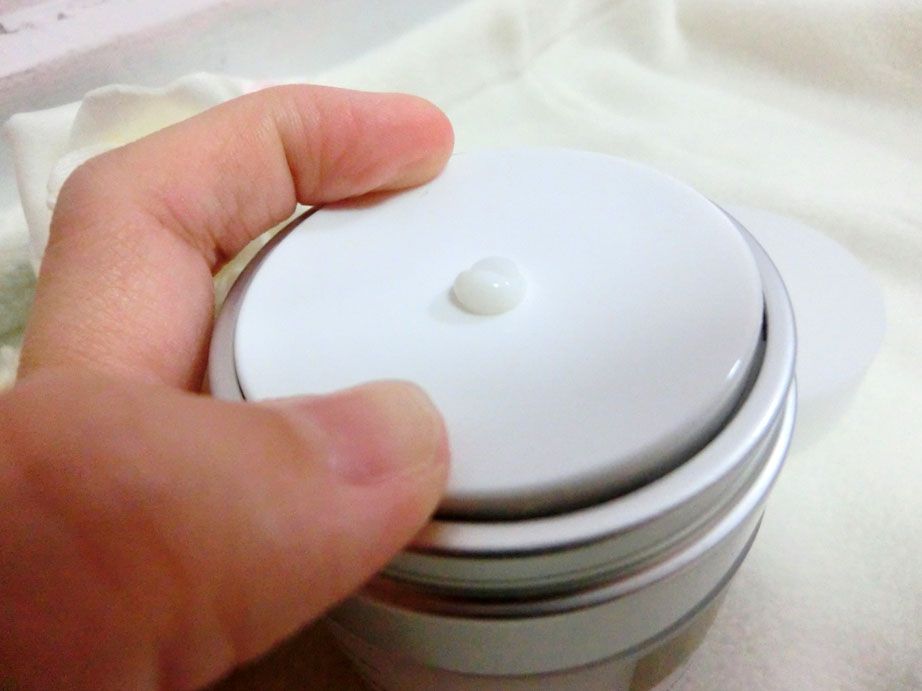 EHA Moisturizing Gel
EHA Moisturizing Gel is a deeply hydrating, but lightweight gel-lotion moisturizer to protect and nourish skin.
It is free of artificial activators and dehydrating alcohol and this non greasy gel-based-lotion forms a protective barrier that locks in moisture and nutrients so your skin stays hydrated for longer. Non greasy and suitable even on oily skin, it can be used in place of a primer, so foundation applies smoother and lasts longer. It has a velvety finish after application. Love it.
EHA Moisturizing Gel also contains Evening Primrose extract known for its anti oxidant and whitening properties, seaweed extract for its moisturizing and whitening properties, plant collagen and protein for its deep hydrating and anti-aging properties, silicon for its ability to form a barrier and keep skin hydrated and protected from oxidation and Titanium Dioxide for its sun protection properties. It doesn't leave any shiny or greasy residue after applying and it works really well as a primer before makeup application.
EHA Skincare products are available exclusively at EHA Skincare, located at 1 Scotts Road, Shaw Centre # 03-28. Singapore 228208
Do pop by to see their extensive range of skincare products!
Comments
comments