Our ROM and our actual wedding day were just 5 days apart so we decided to just have a simple ceremony at the Registry of Marriage directly with only our families and close friends. We did think of holding it separately at another venue but I thought that it would be troublesome for our friends and family to attend our ceremony twice since the actual day is just a few days away.
I really want to thank our family and friends for attending this simple ceremony and I know some of you had to take leave to attend it! 감사합니다!!!
And a big thank you to Jimmy who took the time to come down to be our photographer! Big big thank you!
And so we held a intimate session on the 8th of Dec 2014 and I am then officially Mrs Guo already wahahah…

My sister's two little melons whom I dote on so much!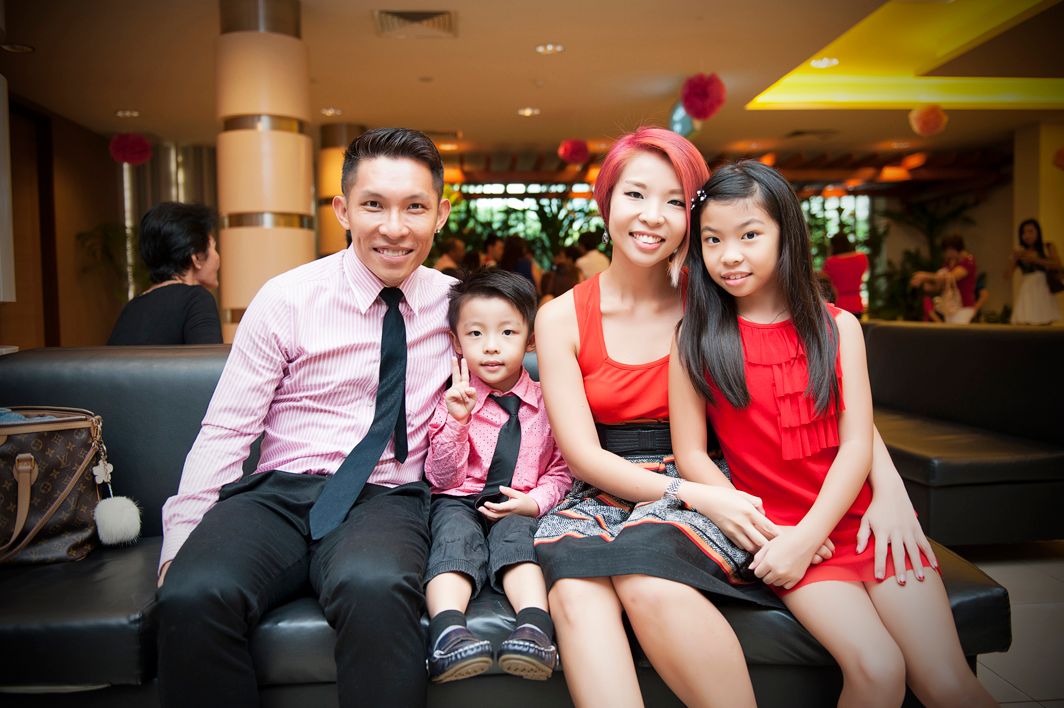 While waiting outside for the solemnisation. My sister and her family! Thank you for preparing the hand bouquet for me!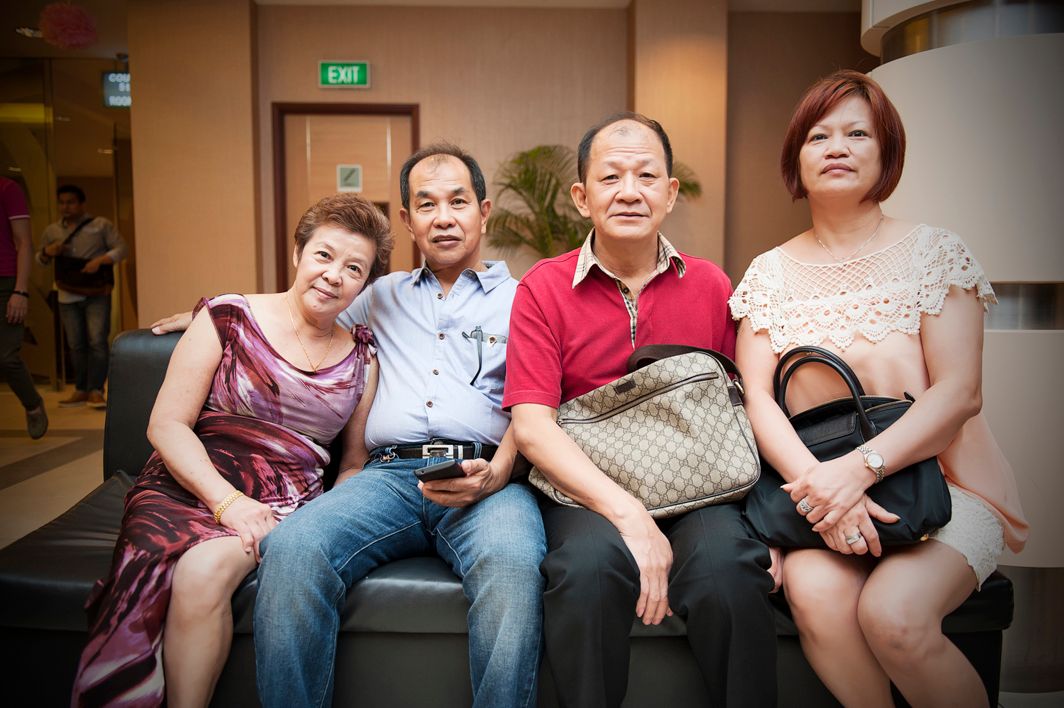 My parents on the left and Jon's parents on the right.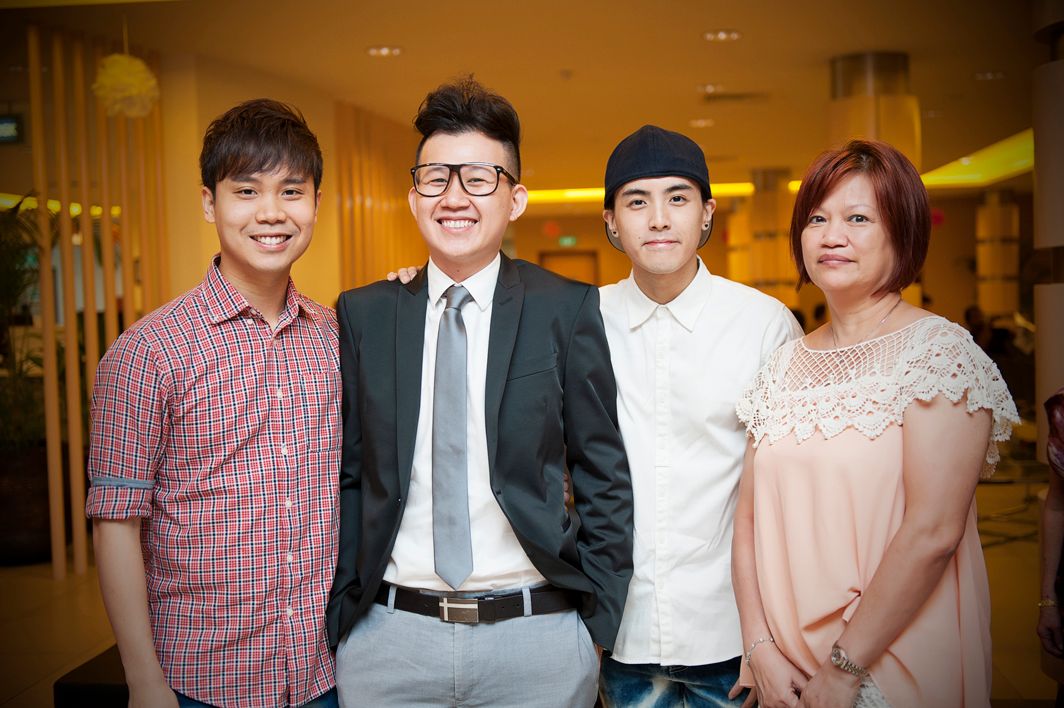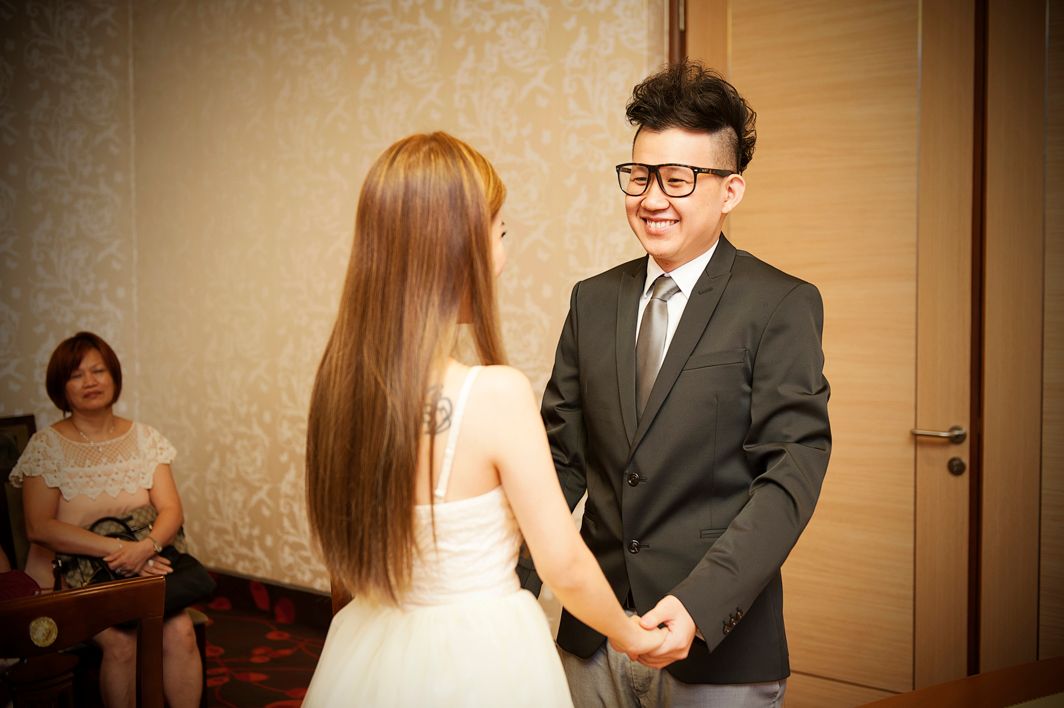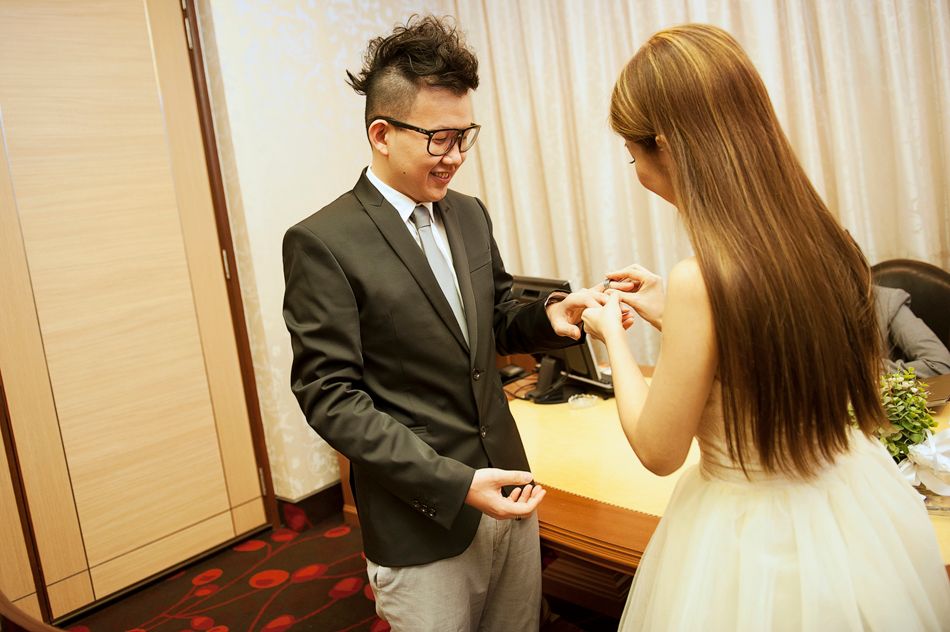 Jimmy kept asking us to put on our rings slowly because he couldn't capture it on photos!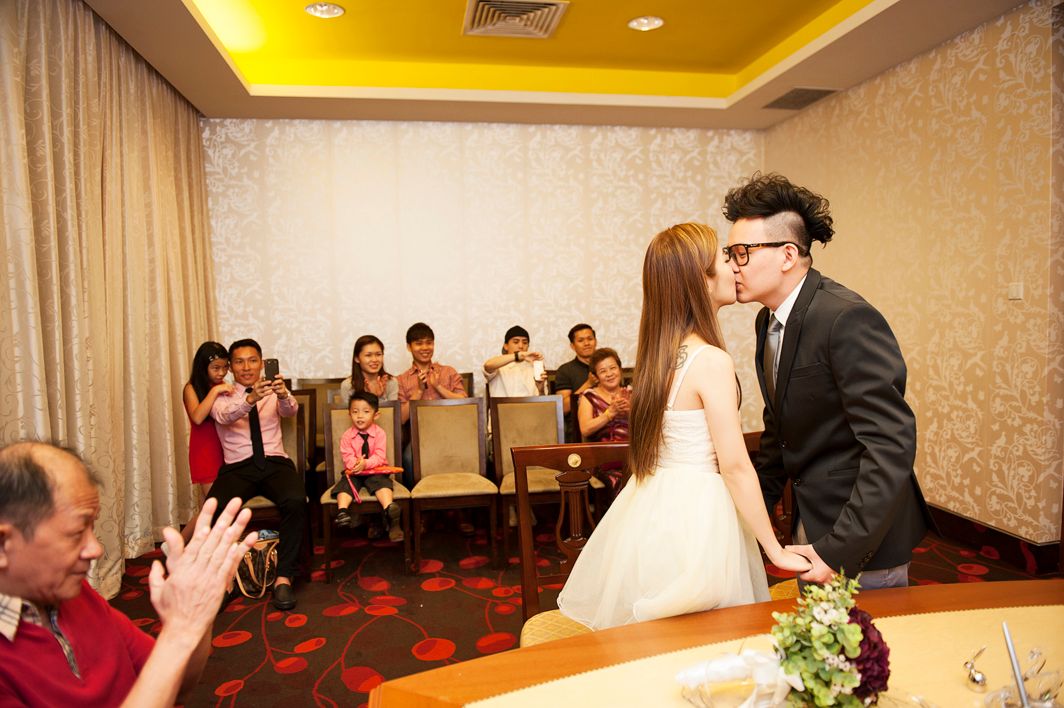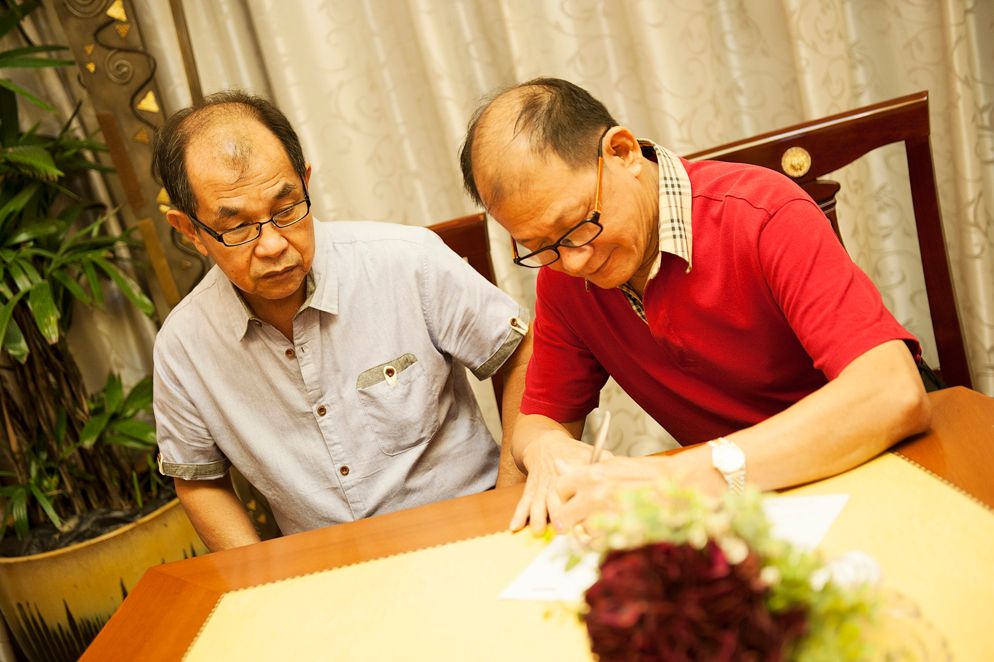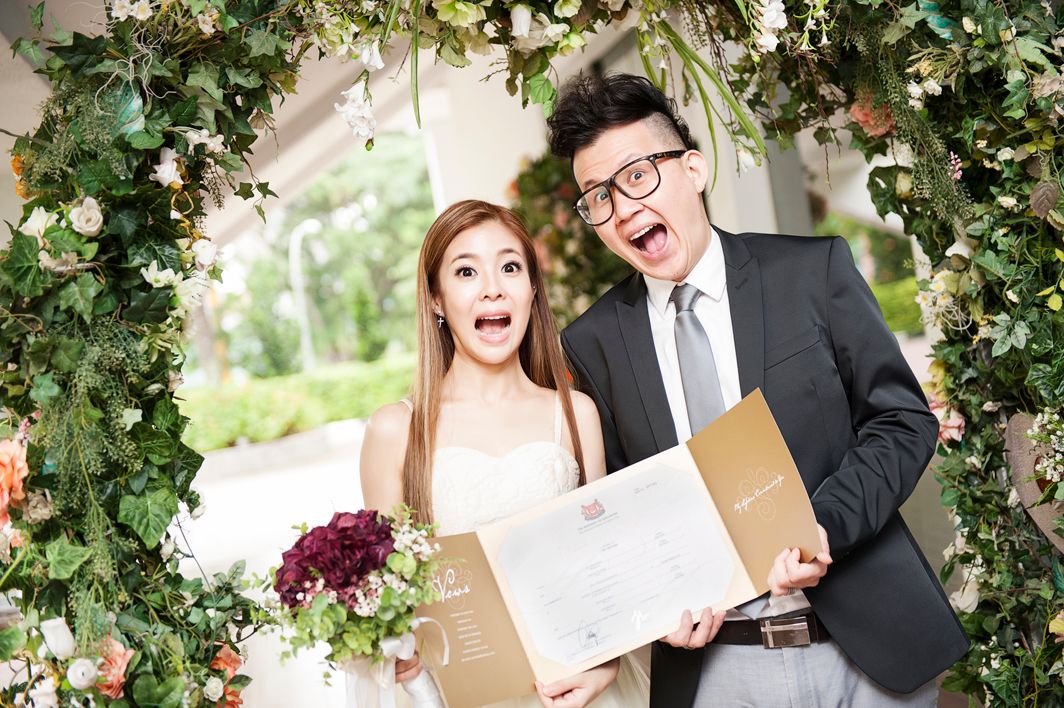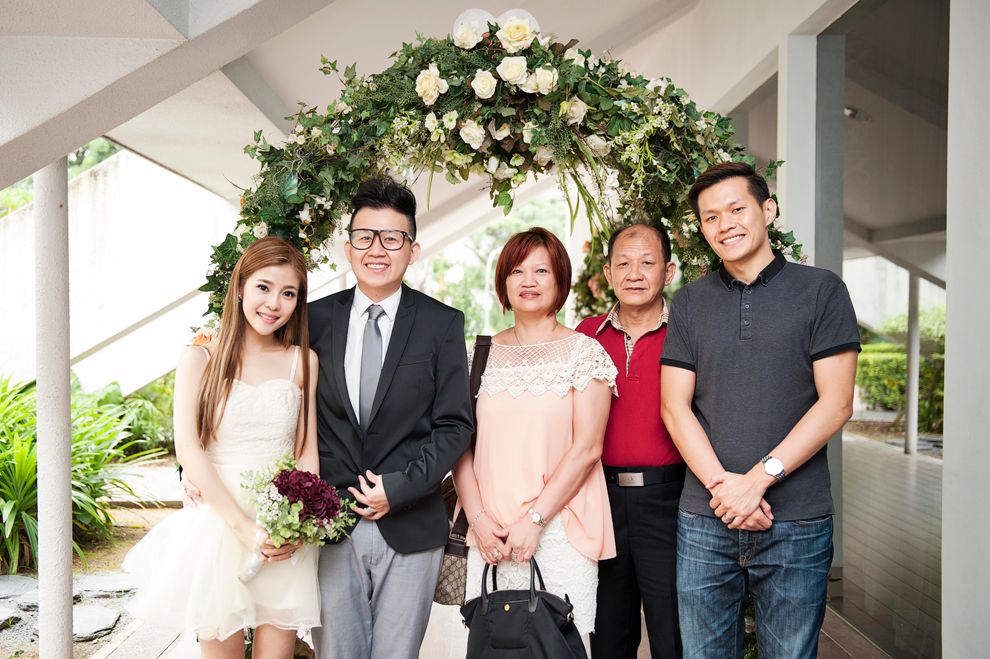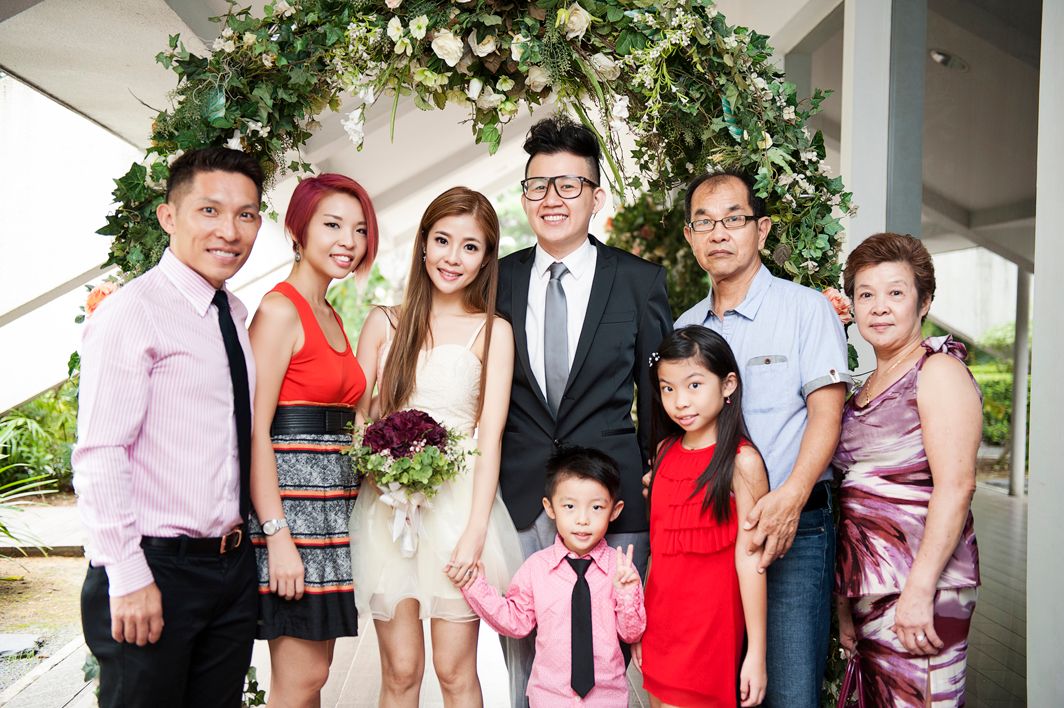 The buddies!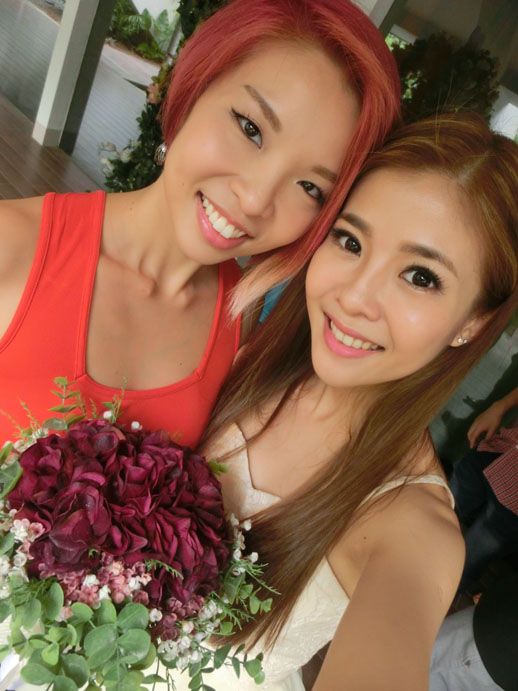 My darling sister!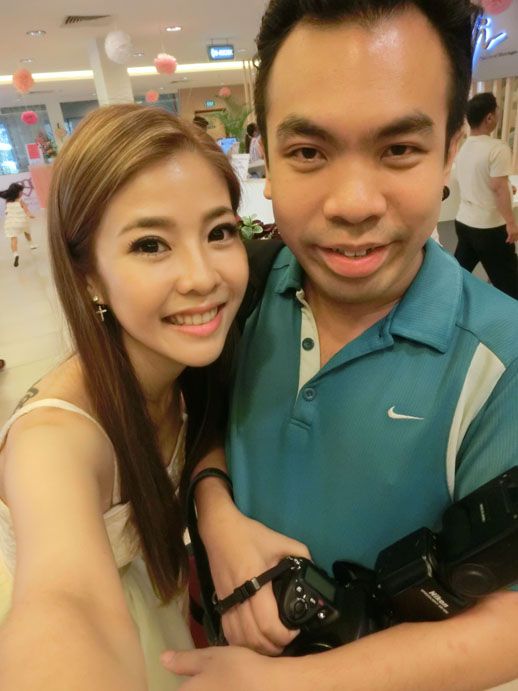 The one who always hides behind the camera! Thank you Jimmy for all the beautiful photos! Really appreciate it a lot…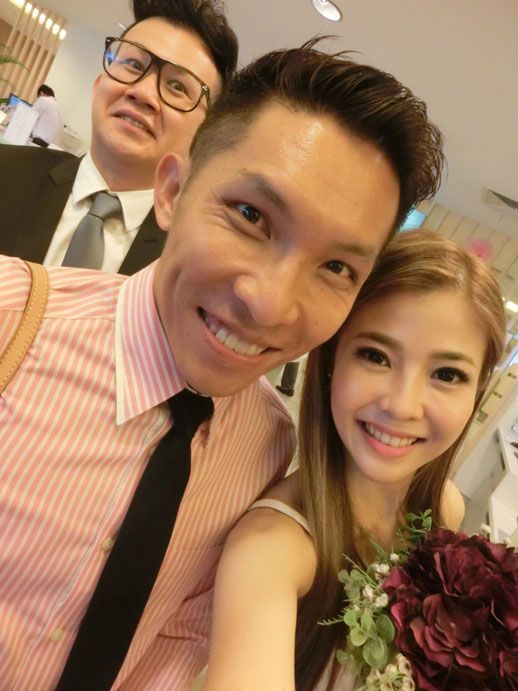 And the very brotherly bro-in-law. Alamak there's a monster behind…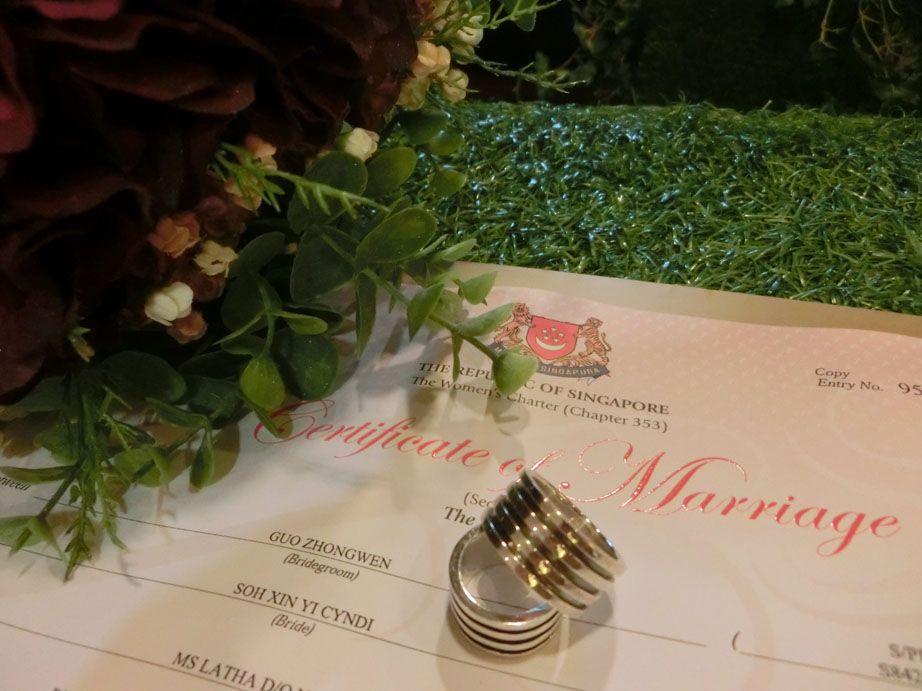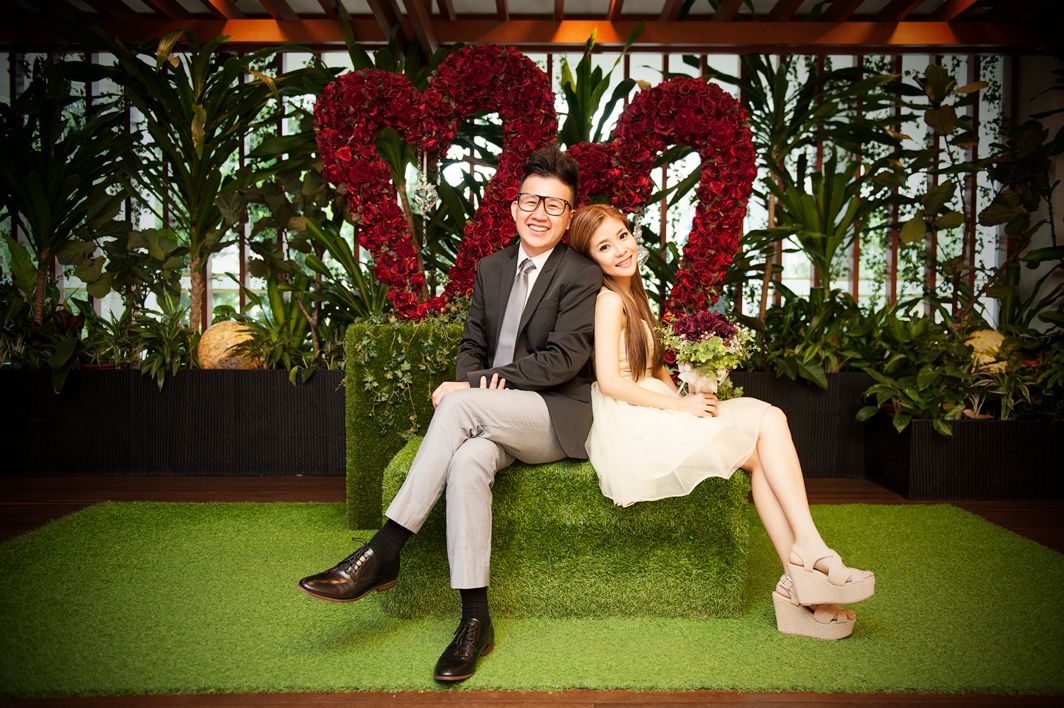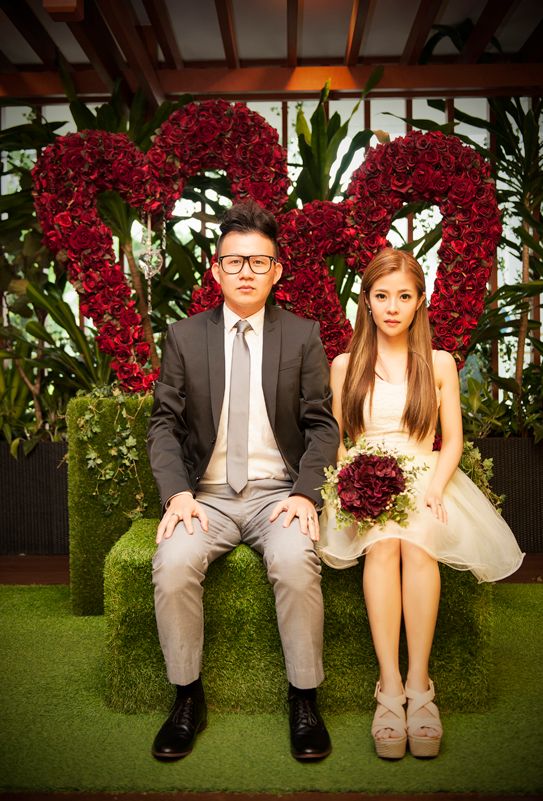 Jon wanted a pose like how the black and white wedding photos were taken during the early 20th century. LOL.

And when this photo came out, I couldn't help it but edited it into a horror movie poster… WAHAHAHAHA… I thought my Papa and Mama would scold me because of the inauspicious stuff and all, but they didn't! They were laughing at it together with me!
But I made mistakes in the poster sia! Haiz, I flattened the image already so I'm not going to edit it already la!
It should be "based" and not "base". 🙁
And "true story" would sound better than "real story"? Heheheheh…
Aiya! I'm too lazy to change it already!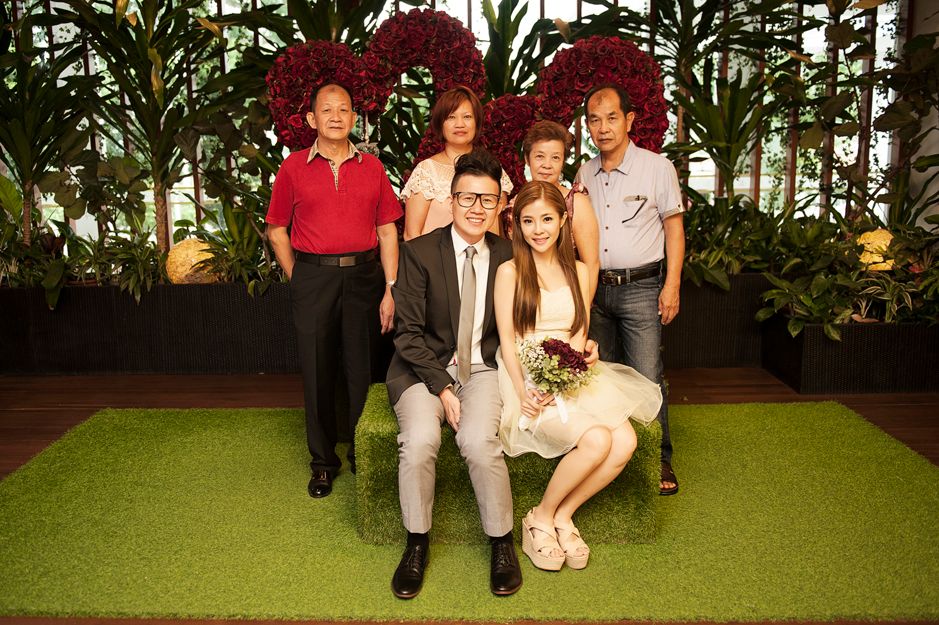 The parents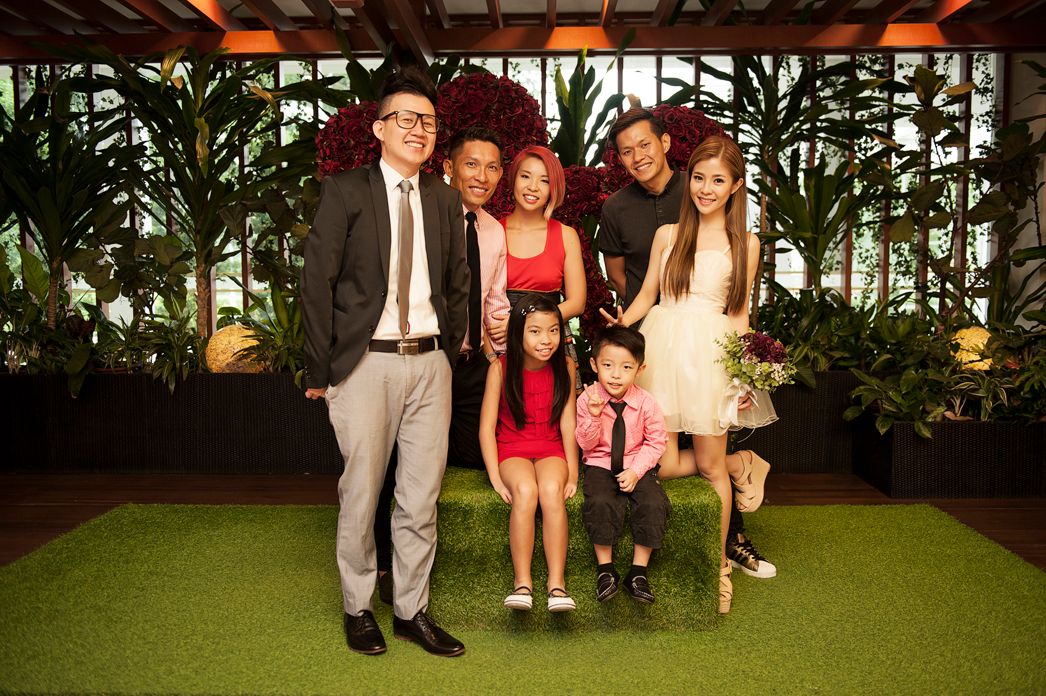 The siblings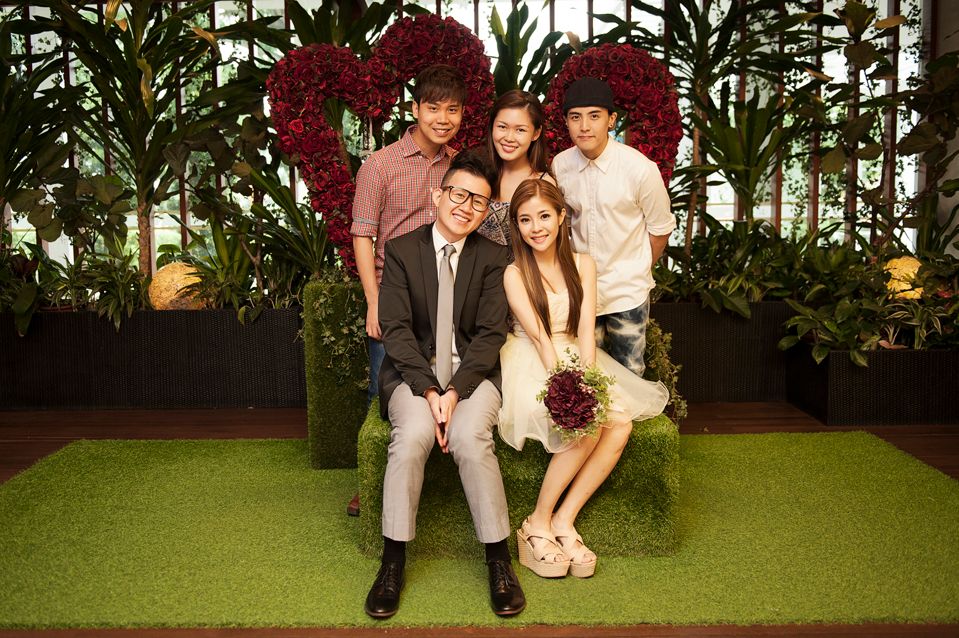 The buddies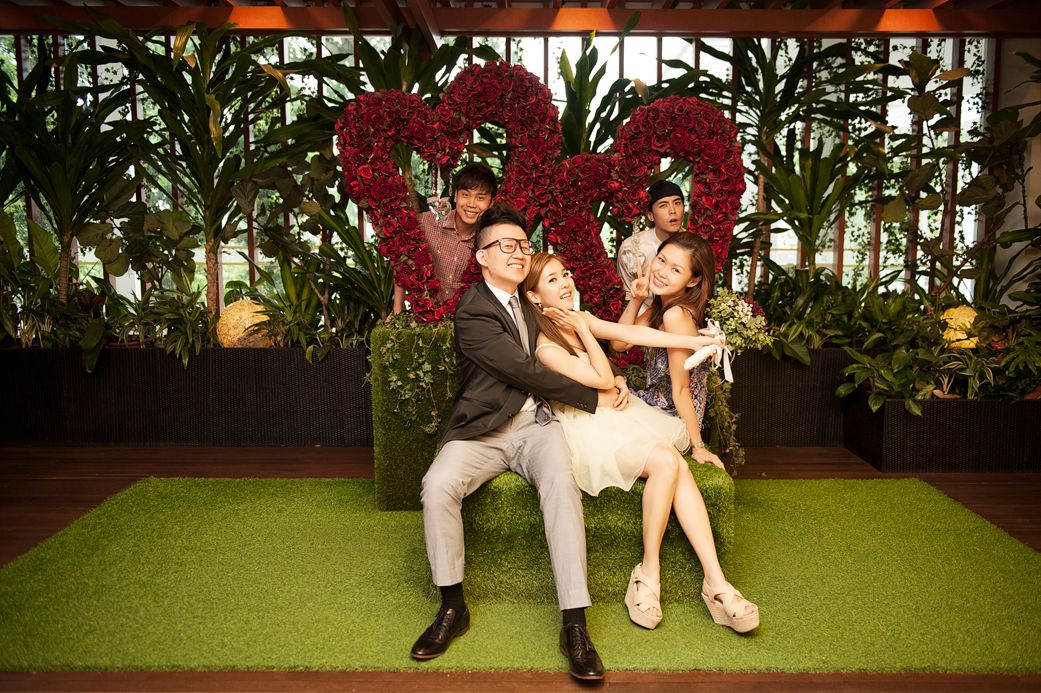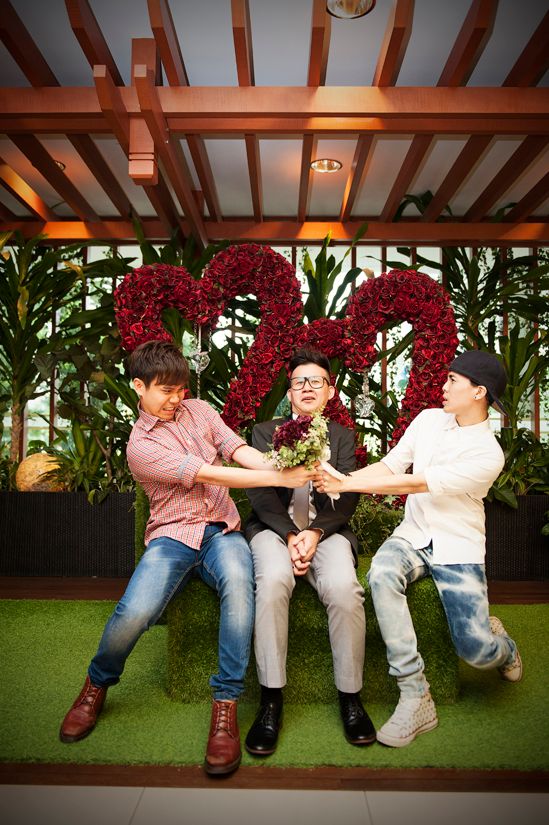 I've got competition!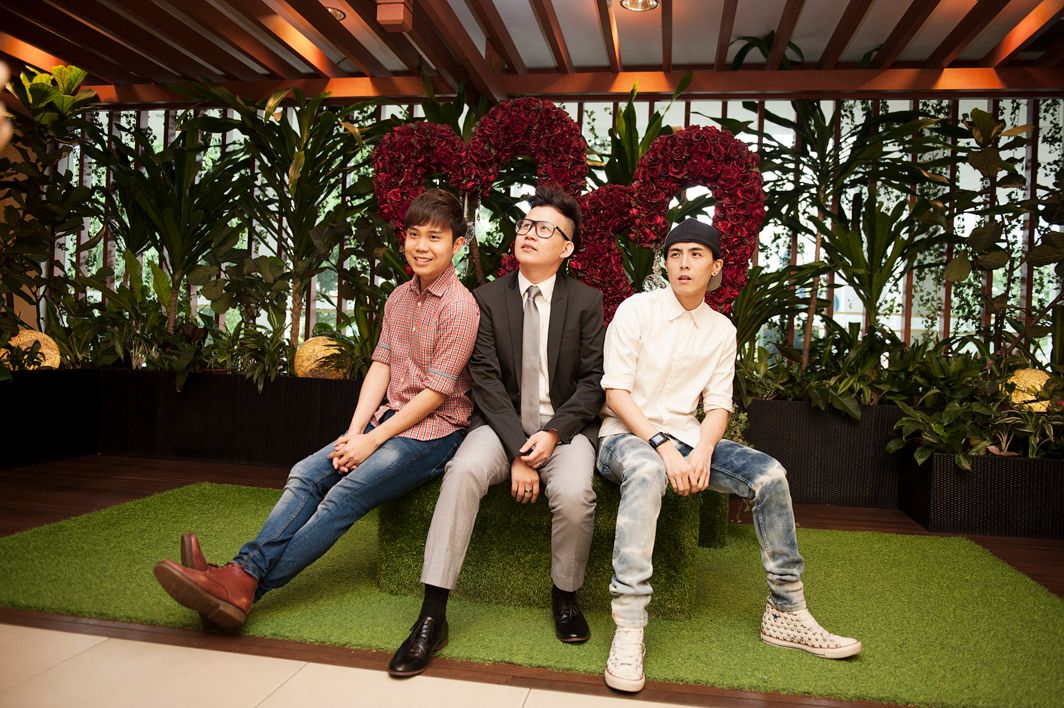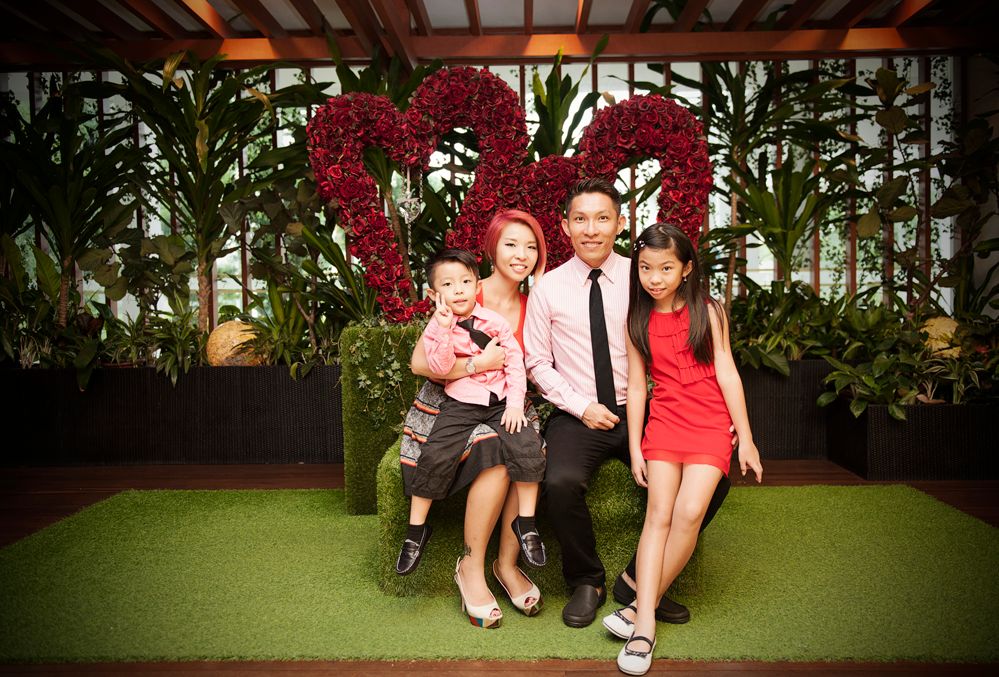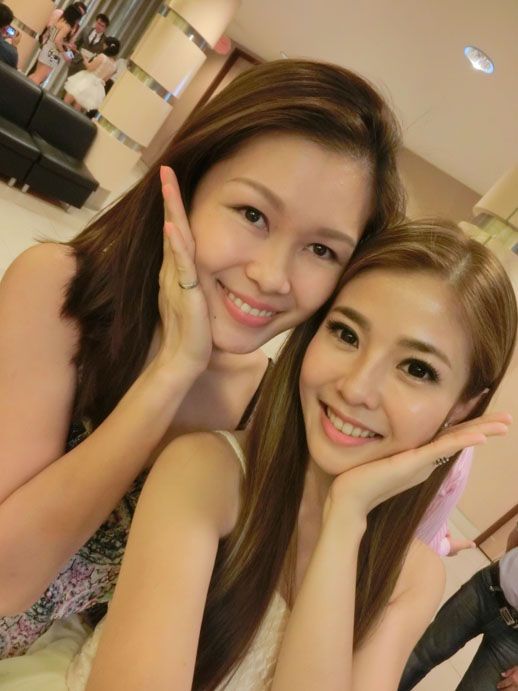 Cutesy Audrey!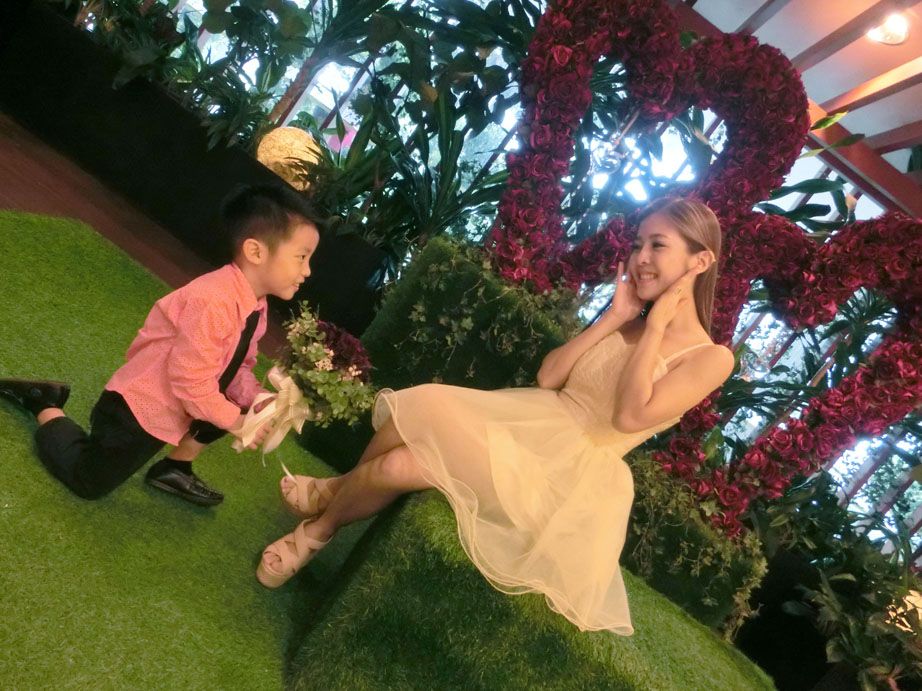 AND MY SUPER FUNNY NEPHEW!

High tea after that at MBS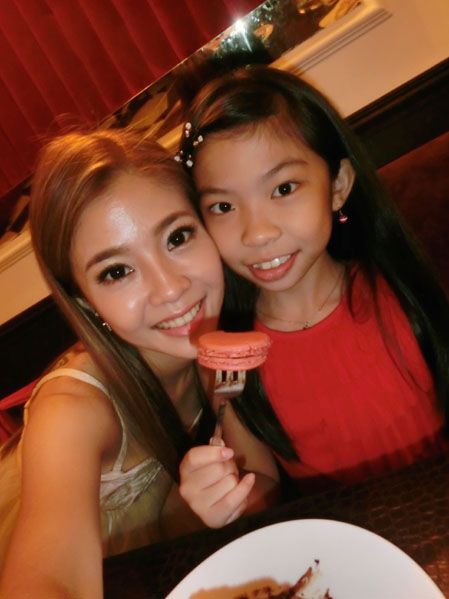 Ocean is so funny. He ate a blue macaroon and his mouth turned all blue and he is inspecting it!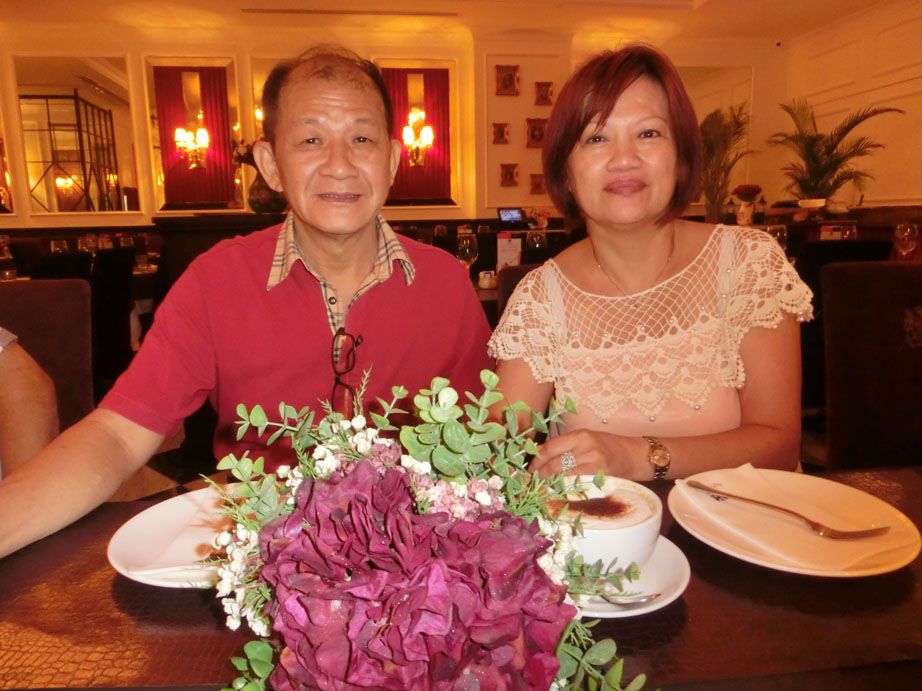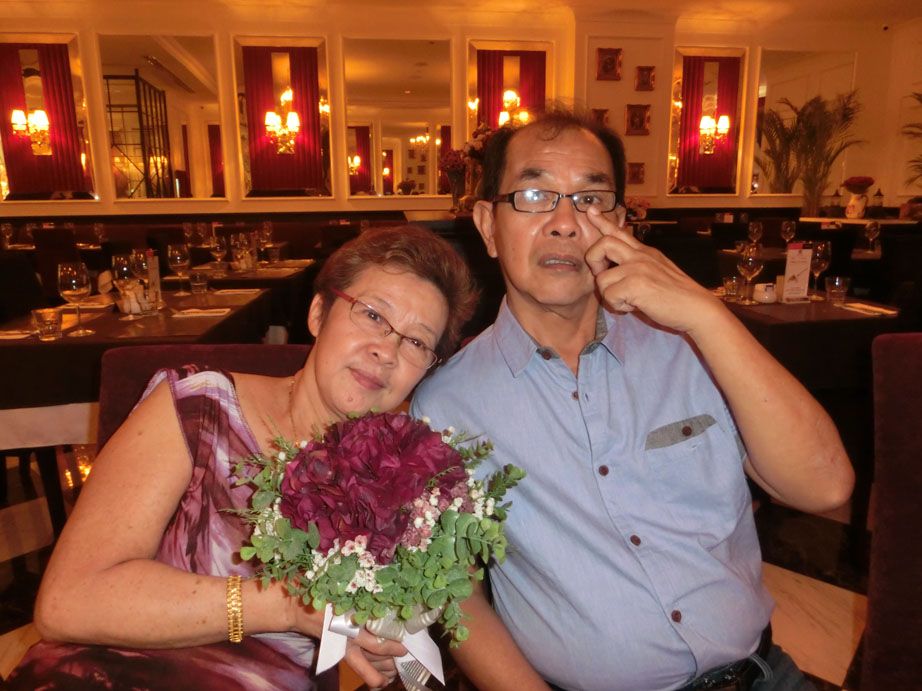 My dad… as usual. He has to make some funny poses. ALWAYS. Hahaha…
And before heading home to rest, we took some photos at the Christmas deco area inside MBS.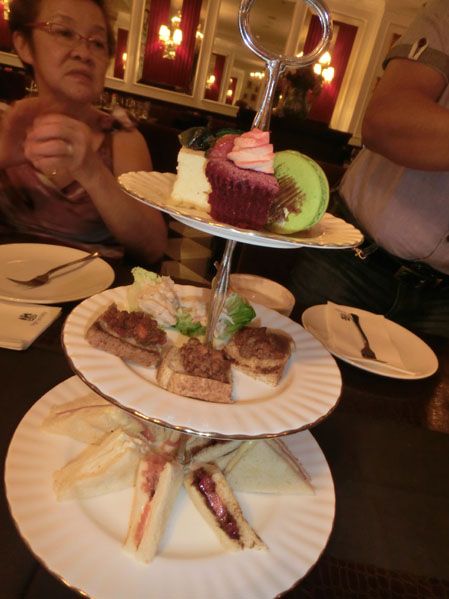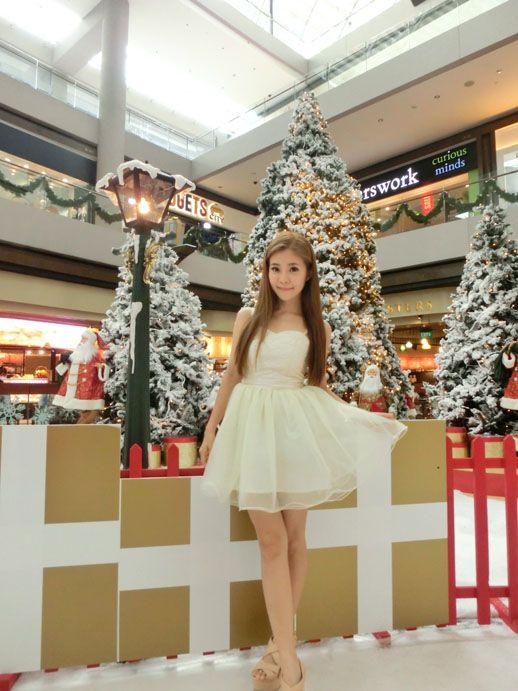 ROM day still must take OOTD shot heheheh.
Dress by Lara'J.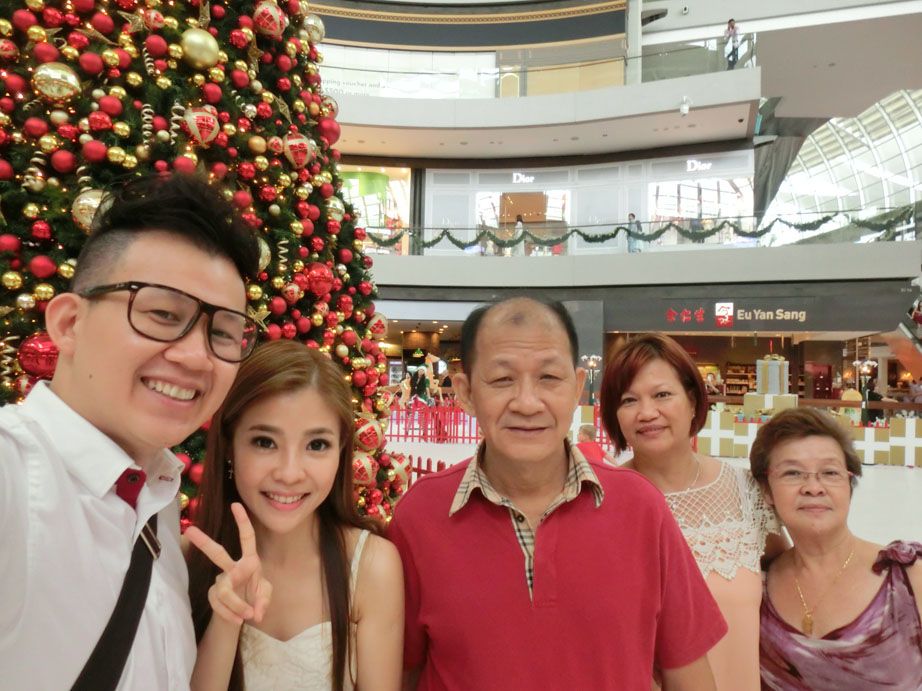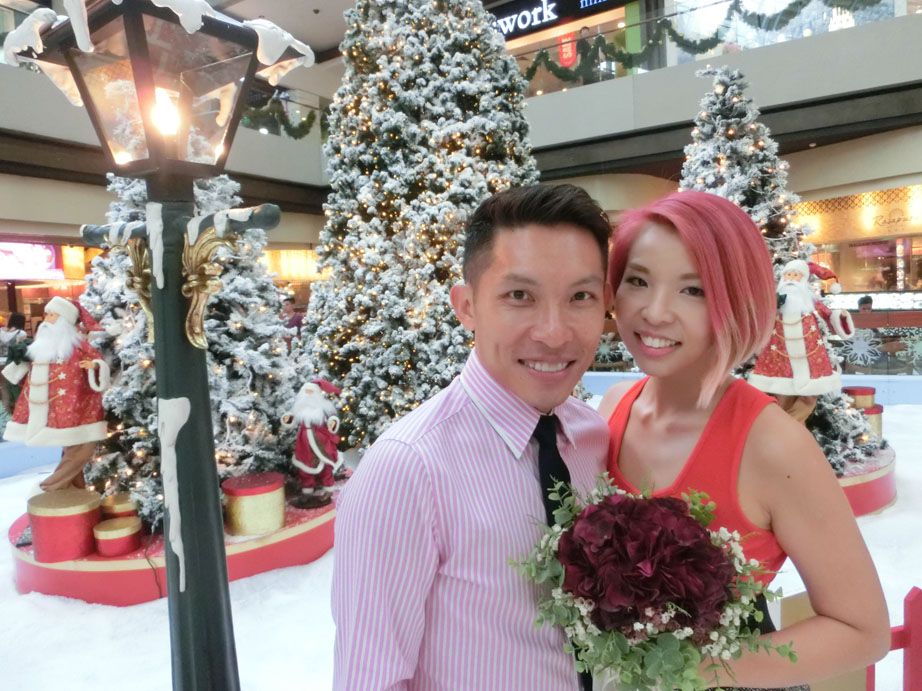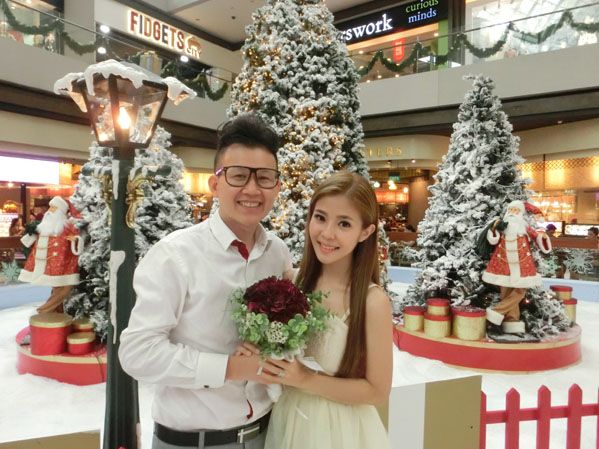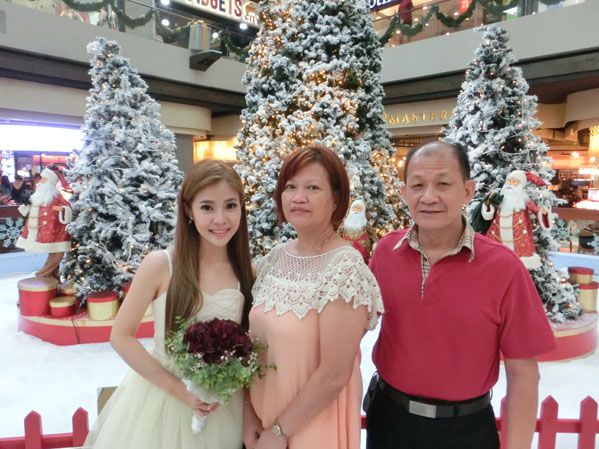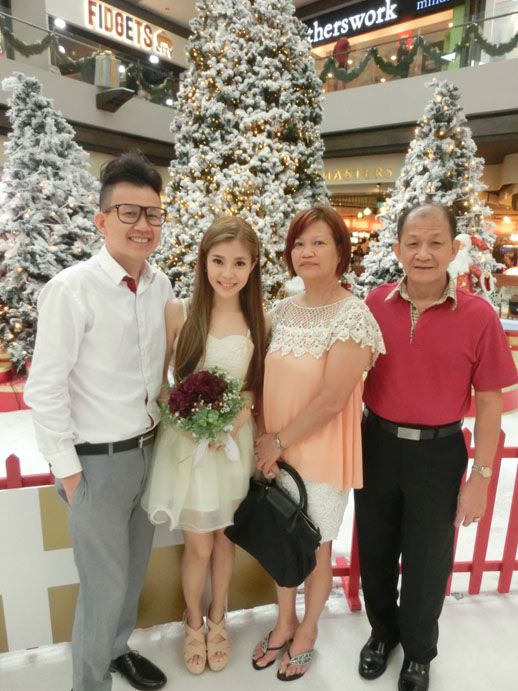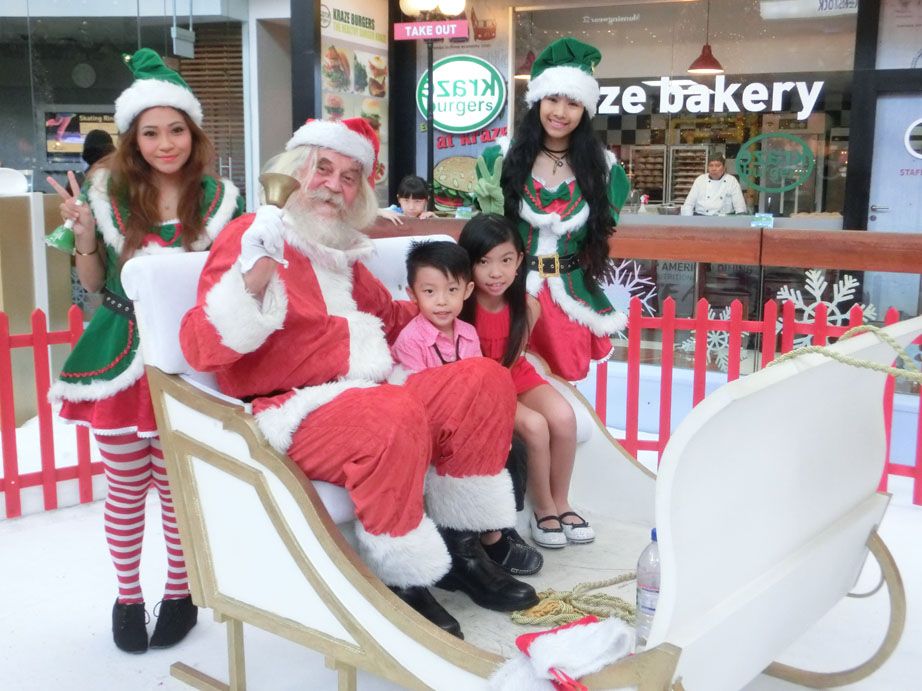 Comments
comments