Maybeline and I did a photo shoot together recently. I love the colours that were brought out in the photos! Thanks to our dear photographer Hermann! 🙂
Some photos to share!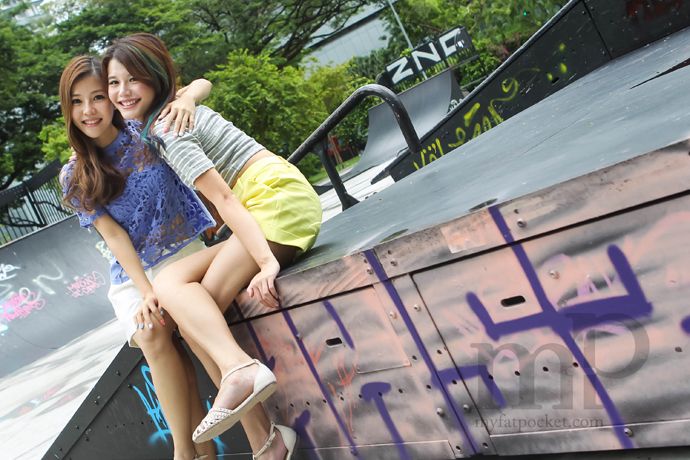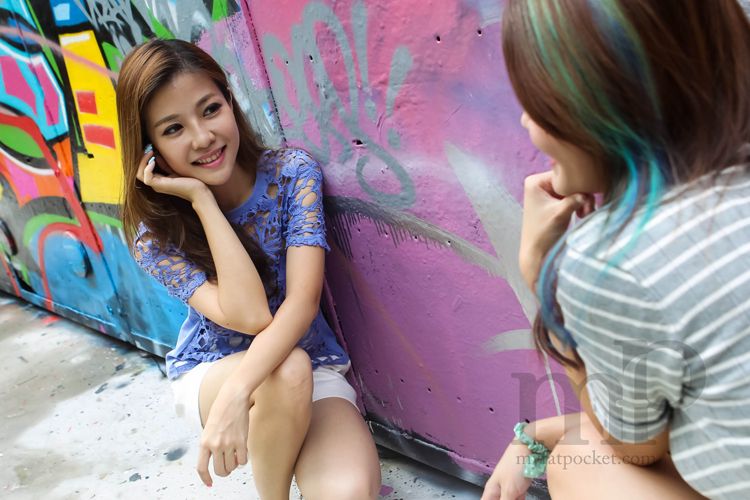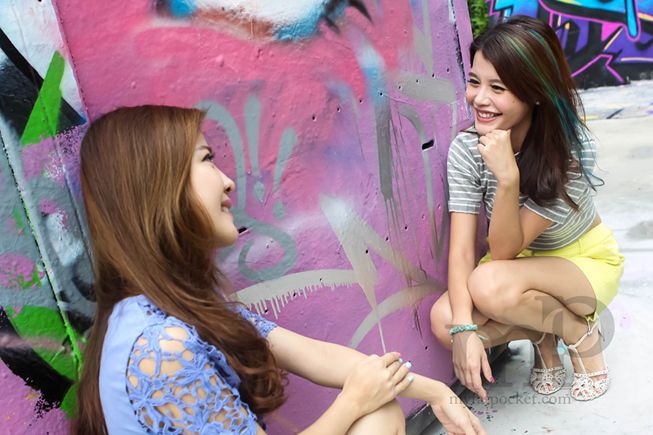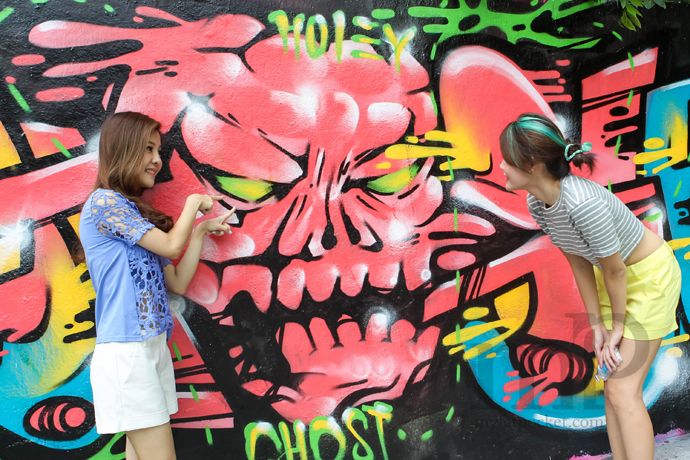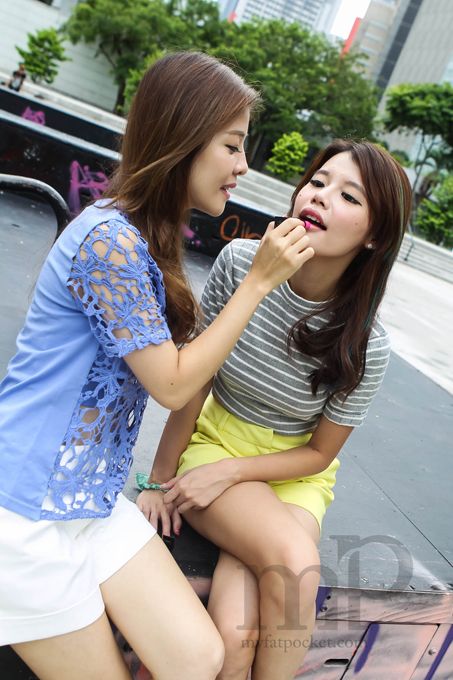 Applying our favourite colour for sweetie! Neon Pink from 3CE!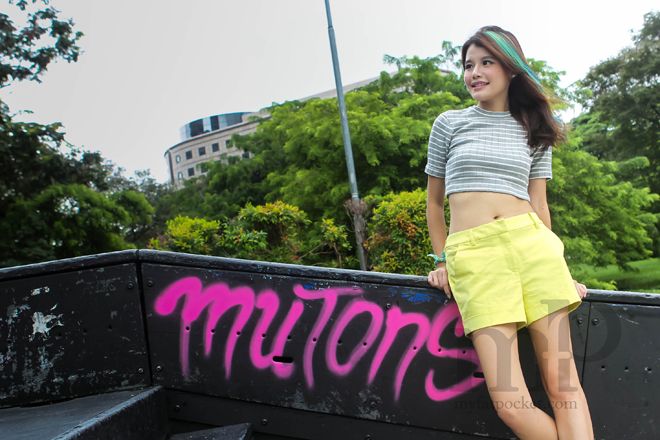 Pretty Maybel!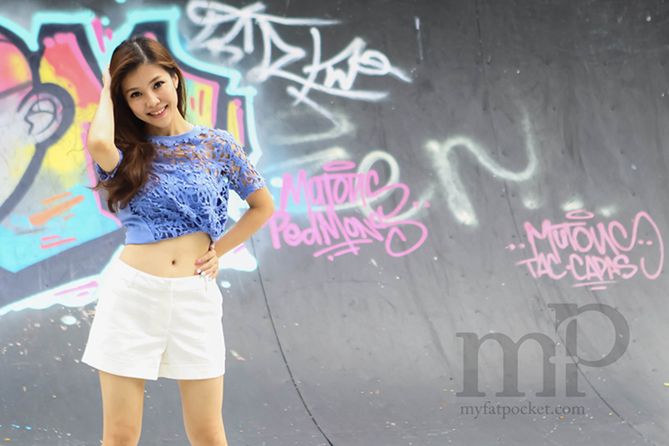 Both of our outfits are from Love Bonito!
I told my friends that I went for Laser Hair Removal prior to this photo shoot (since we have decided to wear shorts and all you know…) and many were interested in the procedure. So I thought I'll just share some information about the hair removal procedures with you all here.
I did my laser hair removal at Halley Medical Aesthetics. My trusted clinic as usual. There were two types of procedures to choose from: DPL Smooth Hair Removal and Laser Clear Hair Removal
I didn't exactly know what's the difference so I went on to ask lots of questions on the two. Dr Terence Tan was friendly and patient as usual from my bombardment and explained them to me in detail.
DPL SMOOTH HAIR REMOVAL
1. DPL stands for dynamic pulsed light that their experienced therapists also use for rejuvenating the face during treatment facials.
2. It is a fuss-free, gentle process that effectively limits hair regrowth; removes 80-90% of volume of hair in treated area over time.
3. Recommended maintenance visits of once every 1-2 months.
and it is recommended if you:
• have a smaller budget
• love a spa environment
• have time for 3-5 hair removal treatments
• want to remove hair fast, safely, and I enjoy the brightening effects that come with it

LASER CLEAR HAIR REMOVAL
1. Let's get the technicalities out of the way. Too complicated! (Oops!) Anyway the doctor uses a Long Pulsed Nd:Yag Laser to precisely and effectively remove individual hair.
2. Majority of the hairs are taken care of permanently while regrowth is finer and lighter than previously.
3. Recommended maintenance visits of once every 2 months.
and it is recommended if you:
• have a bigger budget
• wants a doctor in-charge
• have time for 3 hair-removal treatments
• want a quick, safe, and focused laser treatment

I picked the Laser Clear Hair Removal procedure. The main reason was the fact that this procedure can target really fine hair better. I wanted to remove the fine hairs on my upper lip area badly and Dr Tan advised me that laser would be more effective for it. I asked a friend about the pain factor before heading to Halley. She told me it will be painful and I was so nervous when Dr Tan was about to start. But how wrong was I! Hahahaha… it feels like little ant bites at most! Scare me! LOL!
Anyway, I did Laser Clear Hair Removal on a few areas– upper lip, armpits and legs.
Dr Tan told me that I might still need a few sessions before everything is clear. But I can see that the regrowth are already finer and lighter than what it was previously. Satisfied! I just finished one session, will be continuing the treatment!
Okie, time to share contacts with you!
Halley Medical Aesthetics
248 River Valley Road
Singapore 238302
Phone: 6737 8233
Email: halley_rv@halley.com.sg
Website: http://www.halley.com.sg

Comments
comments