I couldn't wait for the day to come after my consultation with Dr Terence Tan from Halley Medical Aesthetics 2 weeks ago. I dressed up and got ready to go the the clinic, took a few more photos of my nose before I say hello to a prettier nose bridge that Dr Tan was going to give me. Felt really excited and I was full of anticipation!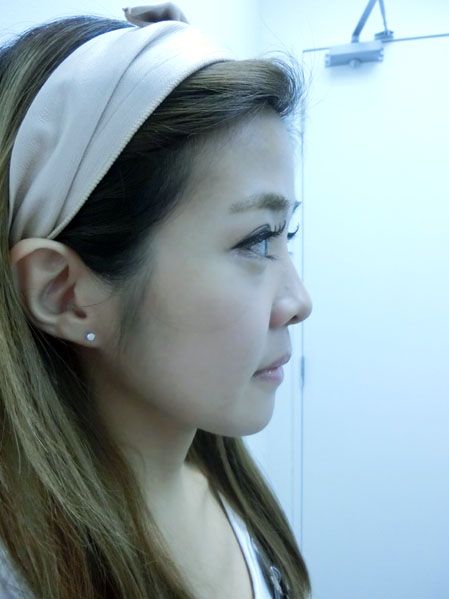 Ahhh… My not very 3D side profile.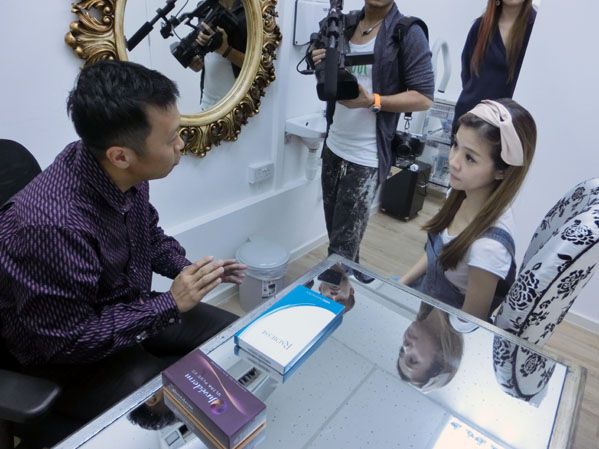 I went to Dr Tan asking for a higher nose bridge. After analyzing my facial features during the consultation, Dr Tan thought that besides using fillers on my nose bridge, he could also use a little fillers near the under eye area so that I have more rounded cheeks, and also a little fillers on my chin. I got pretty worried because my face shape has became narrower and chin sharper after my braces and it kind of looks long now. I wasn't keen to have a longer face. Dr Tan laughed and said he wasn't going to make my chin longer, since it was already very pointed to begin with. What he meant was some fillers at the front of my chin, so that it looks fuller and hence a prettier side profile! That sounds great to me! And one last area… Dr Tan also added a little bit of fillers to the side of my nose at the nasolabial folds (or what we call laugh lines).
Dr Tan also told me that the fillers will last one year to one and a half years!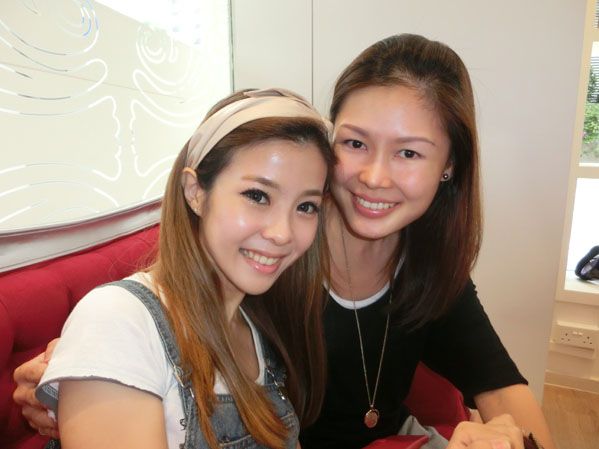 Thank you dearest Audrey for coming down to give me mental support!

All ready to start!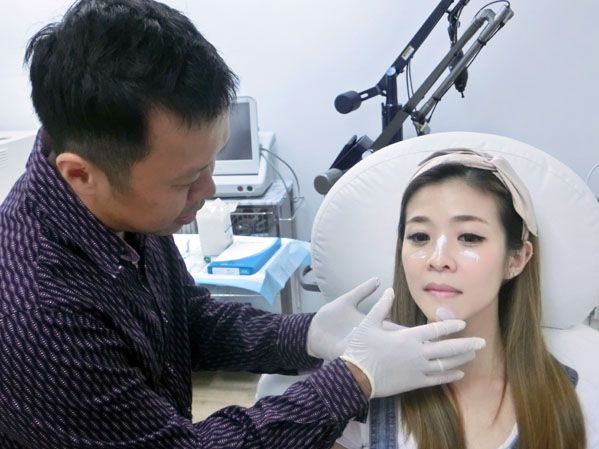 Dr Tan applying numbing cream for me. I was scared of the needles but he kept assuring me that I will feel no pain at all.
Dr Tan use RADIESSE® Volumizing Filler for me. It is a more pasty and less fluid type of fillers so I can be assured that my nose will stay in shape. Dr Tan advised me that this is a more suitable type of fillers for the nose because I wouldn't want to have a bigger or fatter nose should the more fluid type of fillers decides to go down the sides of my nose. Once injected, it provides immediate volume and correction and the best part is that it continues to work by stimulating the body to produce its own natural collagen. Over time, RADIESSE® will be absorbed and our body metabolises it leaving behind only your own natural collagen.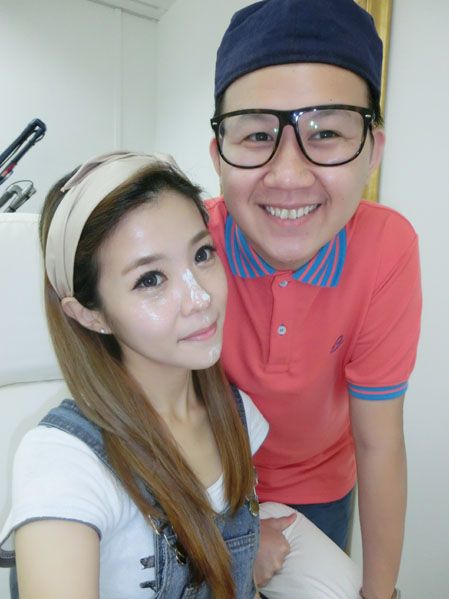 I waited for 15 minutes for the numbing cream to take effect before the injections start. And my dearest Jon is always very supportive! Thanks for coming along with me!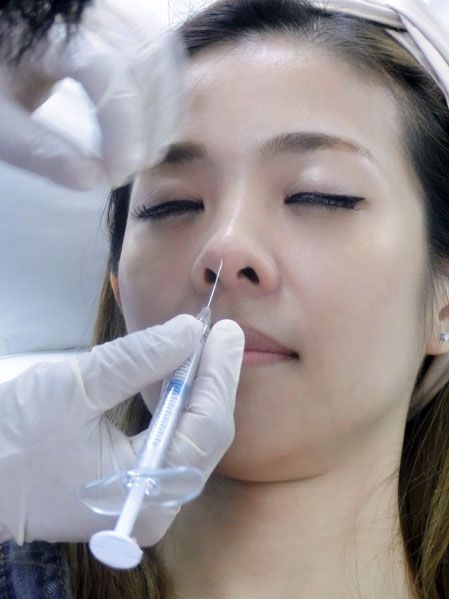 It looks scary. But there really wasn't pain at all. It was just like a little ant bite (and I feel that ear piercings are much more painful than this!). Jon told me he could see my nose bridge appearing and my nose getting higher and higher immediately.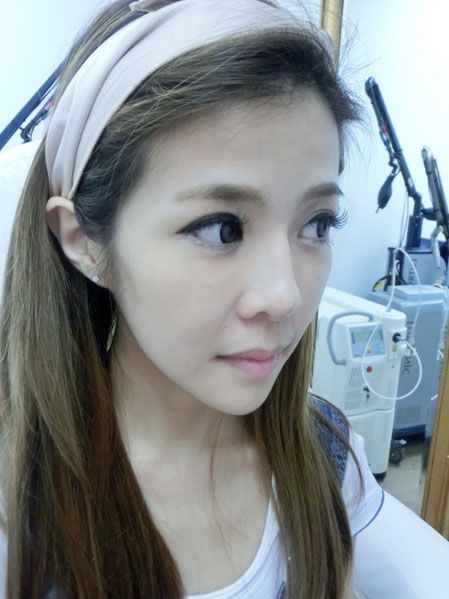 I love my nose!! How not to love this!!!?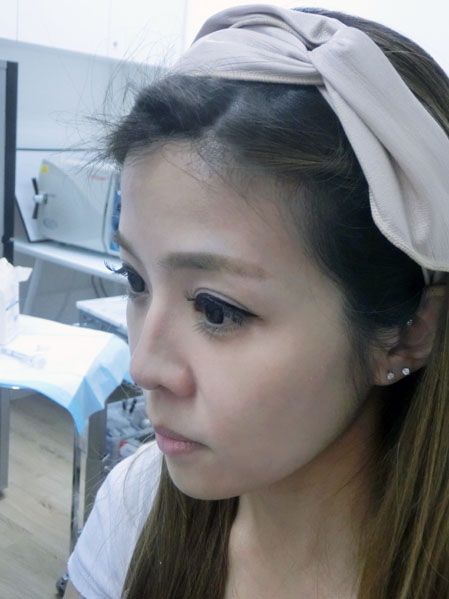 I was so happy with it that Dr Tan was laughing at my dramatic reaction. Hahaha…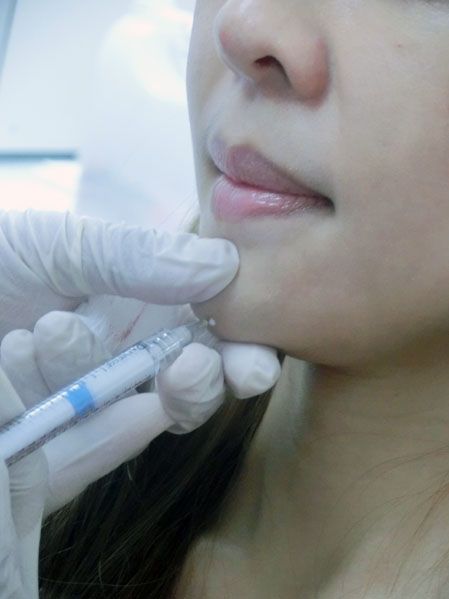 Next was the cheeks, followed by the chin as shown above, and then the sides of my nose at the nasolabial folds.

Here's the full video of the entire process!
Let me now show you the Before and After photos so that you can see the differences clearly.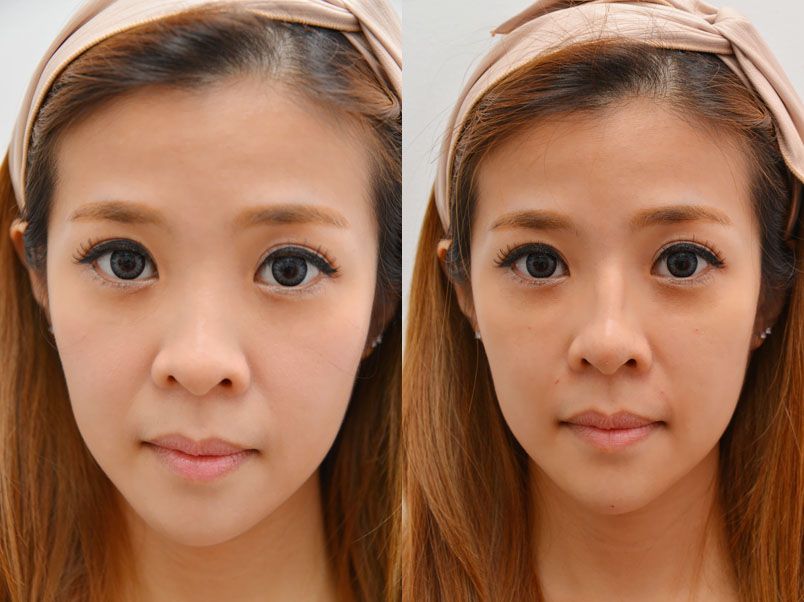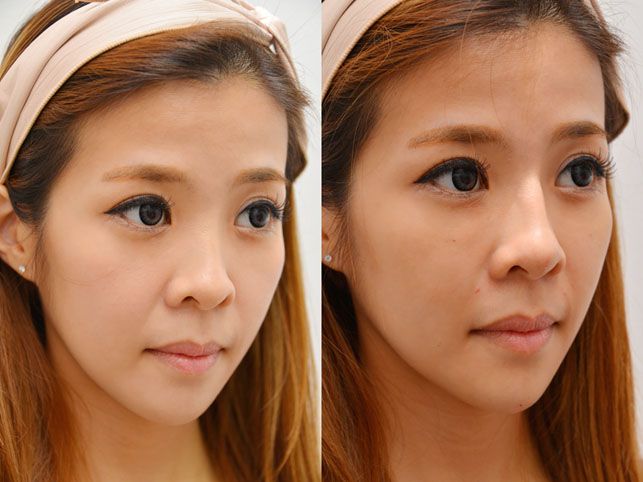 The differences were so obvious! I love it a lot!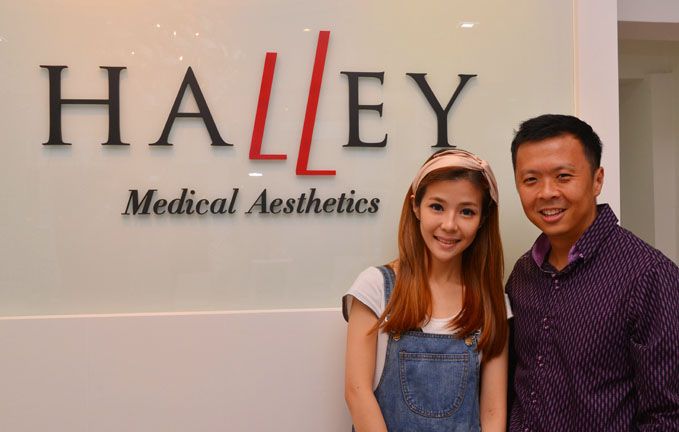 Thank you Dr Tan!
Comments
comments