I have this favourite stray cat whom I named Xiaohui (right… very uncreative of me, because Xiaohui is grey in colour.). Over time, I started calling him Mi-yao, because when he meows, he breaks up the "meow" into 2 syllables sounding like "mi-yao". Hahaha…
I always look out for him when I'm downstairs or when I alight the cab. I don't seem to look out for other cats that much, just love Xiaohui that extra bit!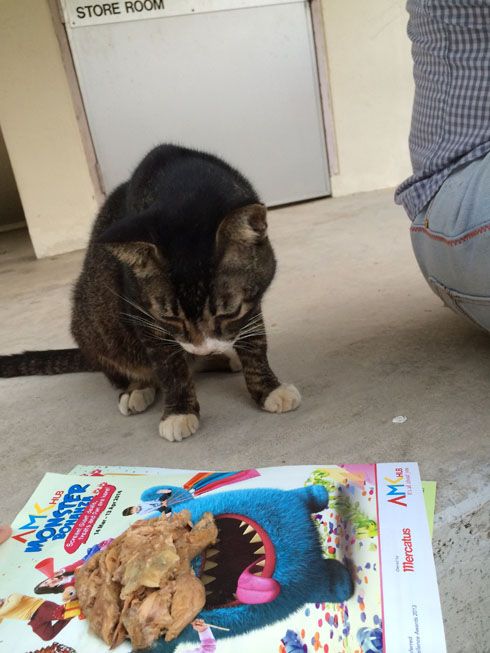 Although Xiaohui is a stray, I do see people in my neighbourhood feeding him sometimes. I feed him only when I see him in the evenings. Sometimes, I can't find him at the void deck or the carpark. 🙁 He can be really picky when it comes to food. There was once I bought a box of cat biscuits that he doesn't fancy. He refused to eat them. Die die won't eat. AHHHHH!!!! Fussy eater!
There is a super kind auntie in my neighbourhood who cooks and goes around the neighbourhood feeding the few stray cats. She goes around only late at night and knows all the cats very well. I bumped into her once while looking for Xiaohui. She shared stories of cats around the neighbourhood with me. Xiaohui used to hang out with a black cat a lot (the black cat passed away in a car accident…sobs…) and Auntie told me the black cat was his grandmother. Auntie was also the one who told me that Xiaohui is a boy! If not, I won't be able to tell! She also told me that Xiaohui's favourite food is chicken, not fish!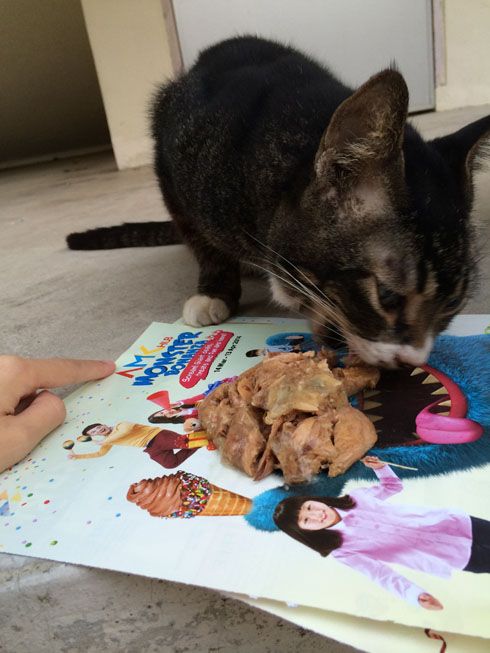 After some trial and error, I discovered that he prefers wet food. My Malay neighbour feeds him steam chicken and he loves it. So I bought canned food for him and he loves them!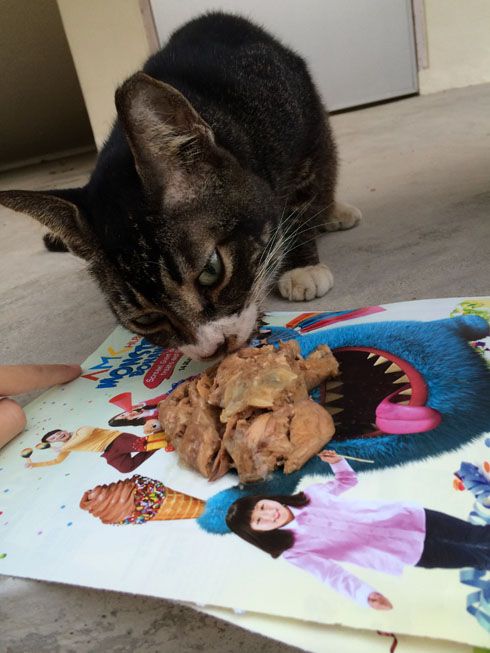 I recently found some canned chicken for cats from the stores. Bought 2 cans for him to try. So instead of giving him his usual caned fish, i gave him the canned chicken and he slurps it up!
(Picture above is the canned tuna though!)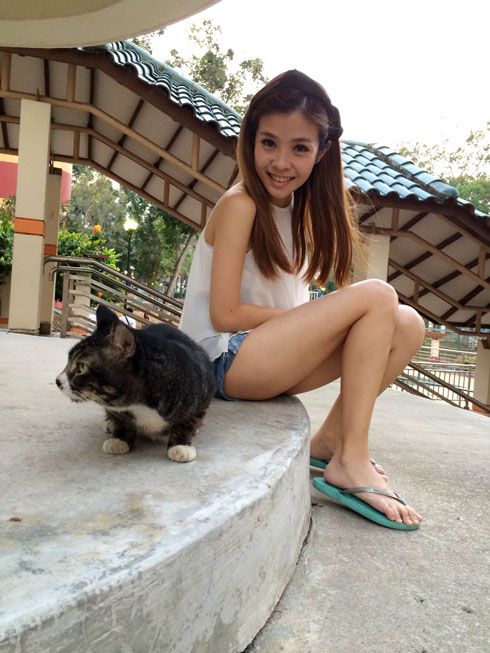 Xiaohui is mild-tempered and sweet. Love him so much! Too bad I can't give him a forever home because of my Kele and my family doesn't allow cats. Really hope he will find a loving home soon!
Xiaohui refused to look at the camera leh!!
He is so cute right?!
Comments
comments