As Chinese New Year approaches, it is nice to know that the less privileged isn't forgotten.
So even though I couldn't attend the Charity Dinner yesterday, I would love to share this news with you.
Asia Pacific Breweries Singapore (APB Singapore) organized a Charity Dinner for the for elderly beneficiaries at Kreta Ayer Square and also, for the first time, spring-cleaned 46 rental flats for elderly at Jalan Kukoh and supported 'Chair for a Cause', a programme of Chingay 2014, that provided 1,500 tickets to beneficiaries of charities to enjoy the multi-cultural performances at the parade. I thought it was a really nice gesture from APB!
The slew of Lunar New Year charity initiatives saw 40 percent of staff volunteering across the activities, the largest turnout to date. More significantly, 70 percent of the 164 volunteers including members of the APB Singapore management team and also their business partners were participating for the first time.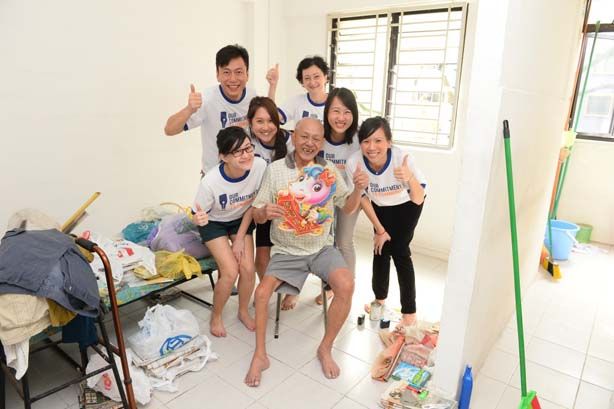 Shannen Fong, Head of Corporate Relations at APB Singapore said, "Guided by our corporate sustainability framework 'Brewing a Better Future', we are focused on strengthening the spirit of corporate philanthropy and volunteerism within APB Singapore. By taking our tradition of Lunar New Year philanthropy further with the addition of first-time initiatives, we aim to make a bigger and more meaningful difference to the beneficiaries in ringing in the Year of the Horse."
This year, and for the first time in 12 years, the 200 elderly beneficiaries attending the Charity Dinner at Kreta Ayer Square will get to enjoy an auspicious 'lo-hei', while 50 staff volunteers serve them dinner while they sit back and relax with entertainment and performances to heighten the festivities.
Through the various philanthropic activities, APB Singapore aims to give back to the community in a more impactful way and to make this Lunar New Year a more meaningful and memorable one for its beneficiaries and staff.
取之社会,用之社会。Let us do our part too in every little way we can.
Comments
comments