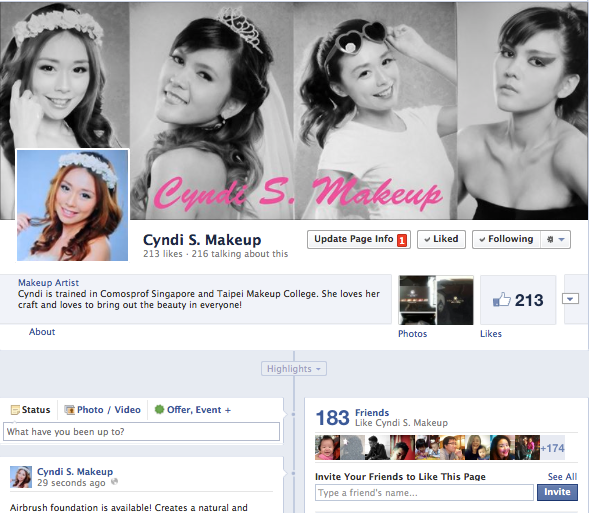 Yay! I finally started a page for my makeup works. Here it is https://www.facebook.com/cyndismakeup! I started it in a rush when a client wanted to view some of my works and couldn't because I didn't put them up anywhere over these few months. I finally started! Do hop over and click the "like" button to show some support okie? I will be uploading my works there in future! Most of my works are there (esp. hair styling…), posting only a few here.
Here are some photos that were part of my graduation portfolio shoots when I graduated from Cosmoprof. Errmm I really didn't like how the photos came out. Everything seemed to be in soft focus and there's a kind of dreamy blur to it. I don't like how it was shot… really. If everything is so dreamy and blurry, I can't see it clearly! And… the use of the light blue background… really… Why? My models were so beautiful but the photos didn't do them any justice. Those that I am showing here are the better ones already. There are the full length shots of Genevieve that are so underexposed that she her skin tone looks like 10 shades darker…Sigh… what a disappointing shoot.
Therefore, I will be planning another portfolio shoot next month, with my favourite photographer Jimmy Tan, and I'm sure I'll get beautiful photos! Moreover, I love what I learned from my Taiwan upgrading course in hairstyling and makeup and I am going to use them (especially the beautiful bridal hair works!) in my new portfolio shoots!
So here goes… Some of my portfolio shoots from Cosmoprof. I like my works and I love my beautiful models! Not the bad photography though! (I already adjusted colour and contrast for the photos here already! 🙁 )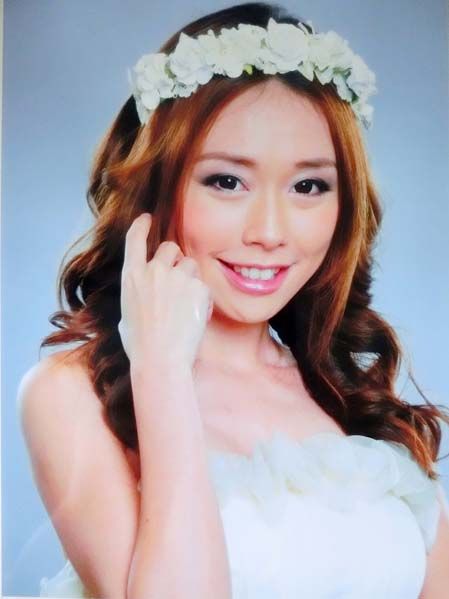 Model: Genevieve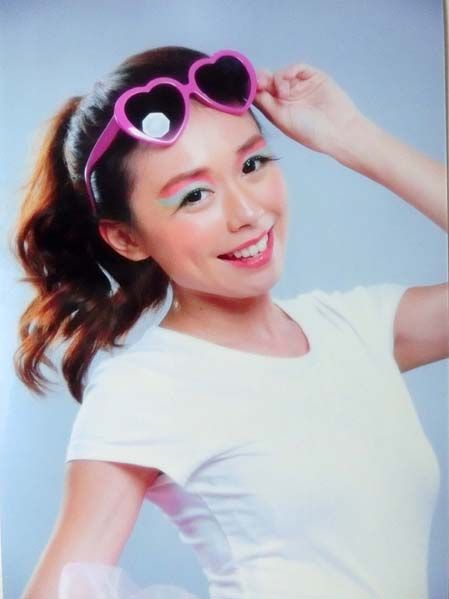 Candy Pop
Model: Genevieve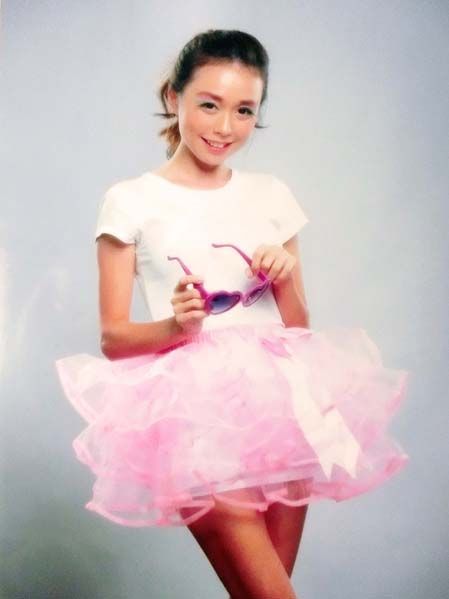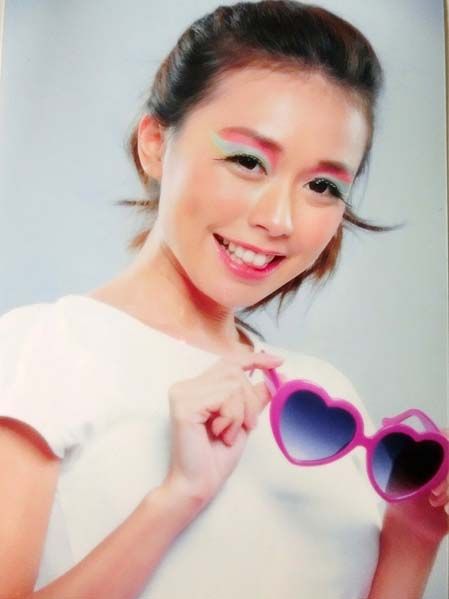 Model: Shiella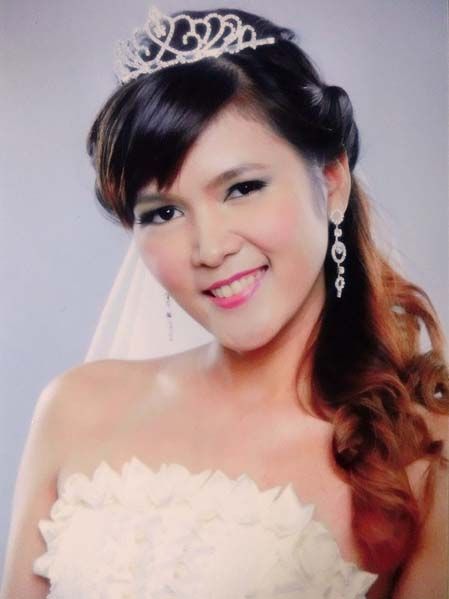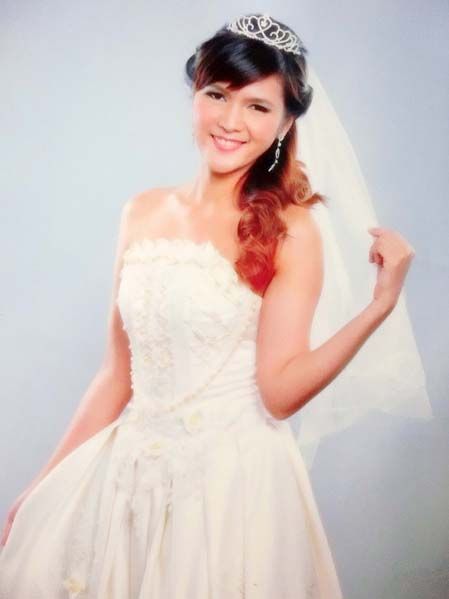 Rock Siren
Model: Shiella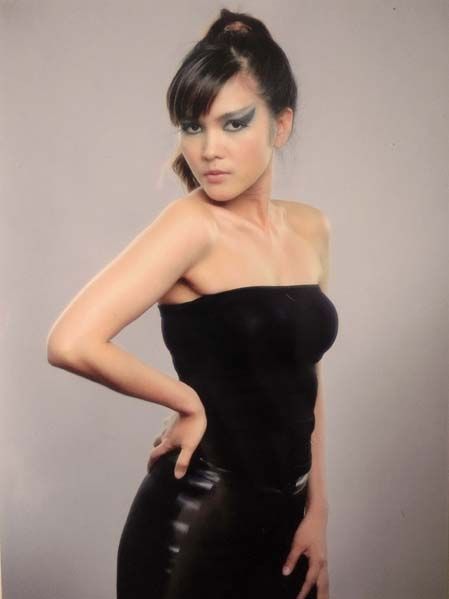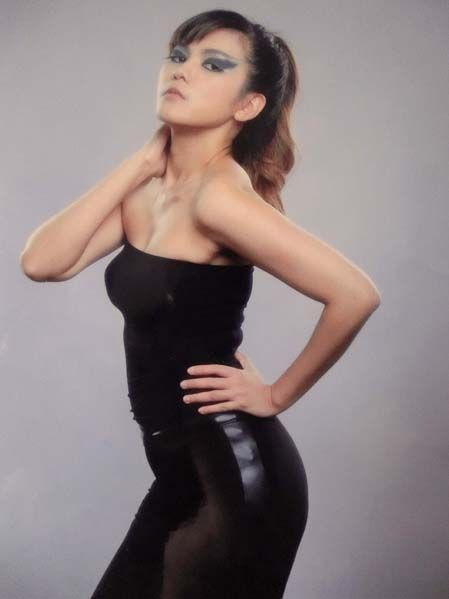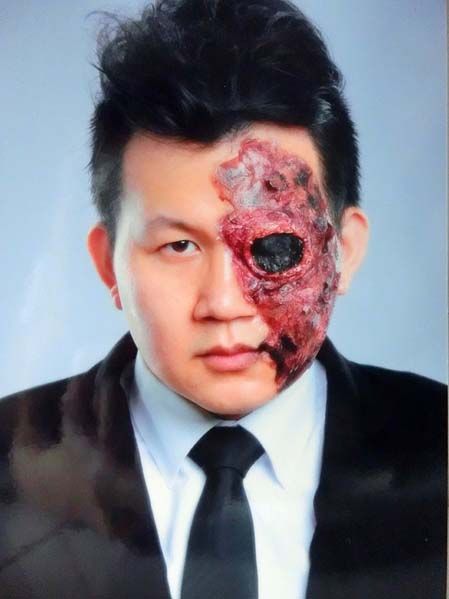 Special Effects
Model: Jon Keith Guo
Some of my recent works…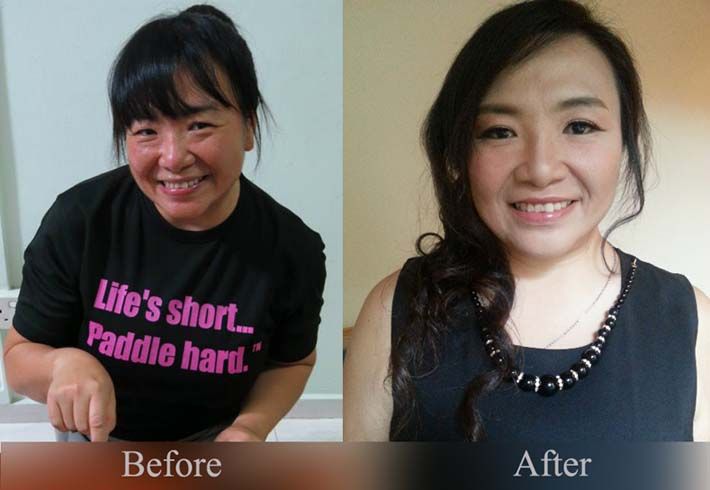 Michelle, hair and makeup for her wedding dinner function.
She is a very sporty and fit lady who doesn't really wear much makeup. Attempted to give her a more feminine and sweeter look. Natural looking eye colours and open up her eyes with double eyelid tapes. Gave her a side half updo for her hair with folds and braids at the back.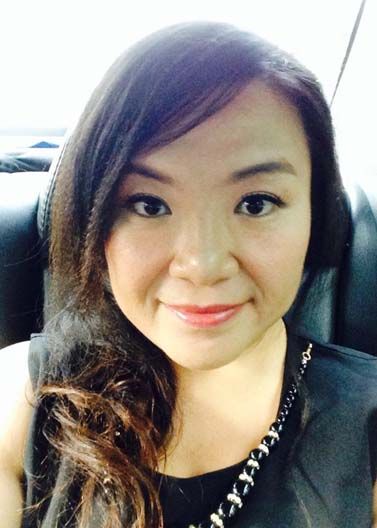 Michelle sent this photo to me. i love this look a lot!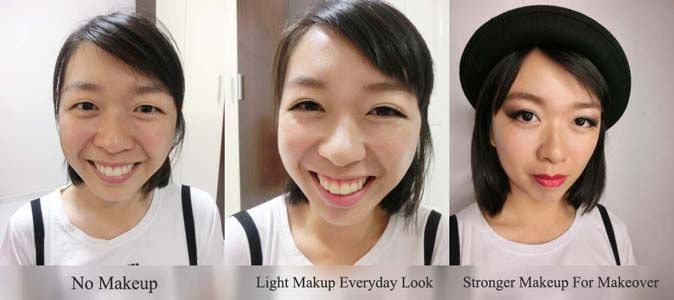 Cute Sarah!
Had the pleasure to do a makeover for Sarah who normally doesn't use any makeup. Helped her create double eyelids to lift and open up her already big eyes and accentuate her eyes with eyeliner and natural falsies. Light pinks and peach were used on her cheeks and lips for a natural and sweet look.
After that I decided to use stronger colours on her to give her a complete makeover. She was worried since she hasn't used dark colours before. But I love how it turned out. She look so mod chic with the darker and stronger eye colours and red lips!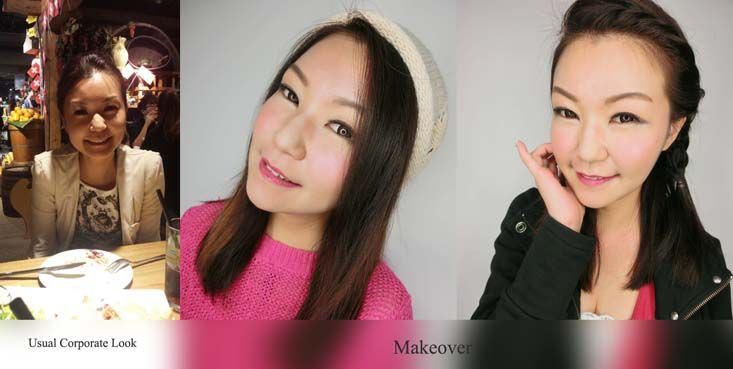 My bestie Min!
She is usually very corporate and serious looking since it is necessary for her work. Gave her a sweeter and kawaii look for the makeover. Her makeup was kept soft to softer her corporate image and I think she looks really sweet and cute!
I enjoy doing makeup for others and making them look pretty. I really hope they like it! <3 There are more of my works on my page so hop over to take a look, and do "like" the page ya? Still working very hard to improve my skills and may I be really very good someday! (^^)/
Comments
comments