I went on a hairstyling and makeup course in Taipei. It is an advance course and I really wanted to upgrade my skills especially in the area of hairstyling. It was great that the course focus mainly on hairstyling. 4 days of hairstyling and 1 day for makeup.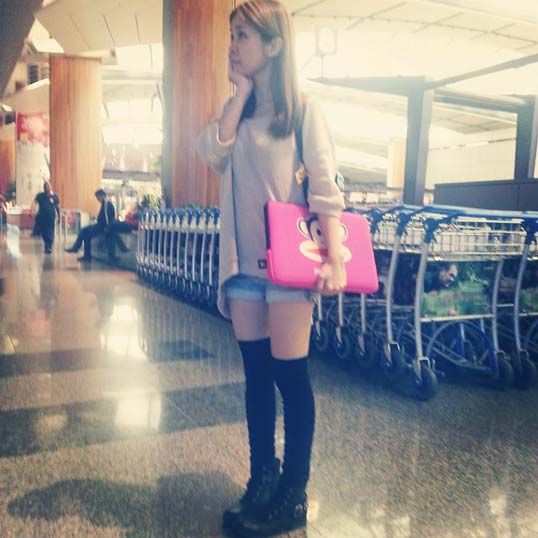 My dear Jon Jon sent me off from the airport!
I planned a solo trip but I was joined by my BFF Myrelle on the second night I was there. So happy to have her around! A good travel companion is welcomed anytime and Min knows me so so so well!!! Although I will be busy in class and I only see her at night…Hahaha…
I reached Taipei at 5 plus in the morning and after checking in hotel at 7 plus, I had my breakfast and had to rush to class which starts at 10am. Boy, day 1 was bad because I only managed to catch 1 hour of sleep on the plane. I was very awake for the whole day but by the end of the class, I was already quite giddy!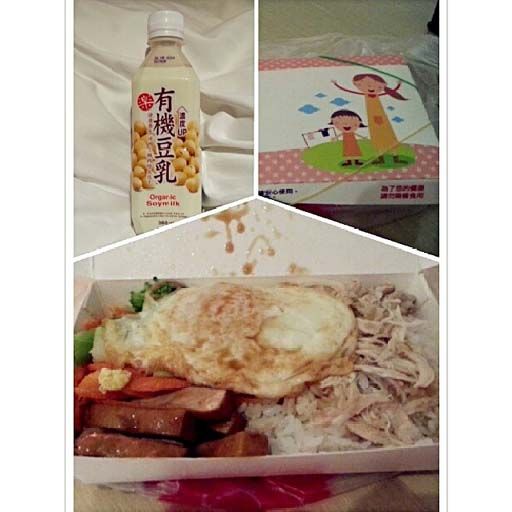 I cab back to the hotel (which was just a few streets down since I booked a hotel that is really near my school.) and showered to refresh myself. Explored the vicinity of the hotel which was a residential and school area and found 雞肉飯便当. I wasn't really sure how to buy it but the uncle helped me along. Walked to 7-11 to grab some bottled drinks too! Dinner was yummy! And…. I concuss at 8pm and slept till the next morning… Hehehe…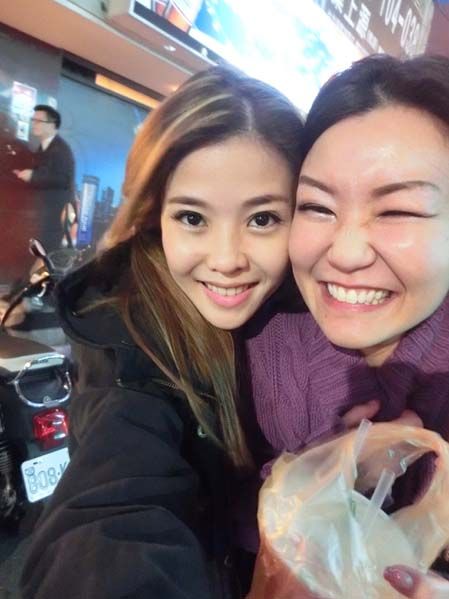 Myrelle came to pick me up after class on the second day and waited for me as I go went for a massage opposite my school! Doing hair for the whole day and I've got aching shoulders and arms!! It was a very cold week with temperatures as low as 9 degrees. I don't like cold weather like that… -_-
Some photos from my class!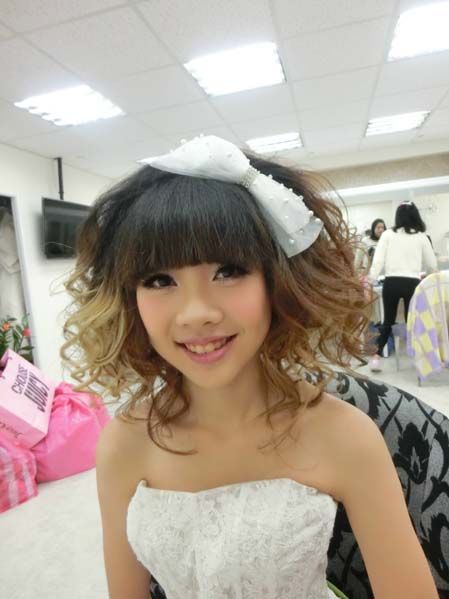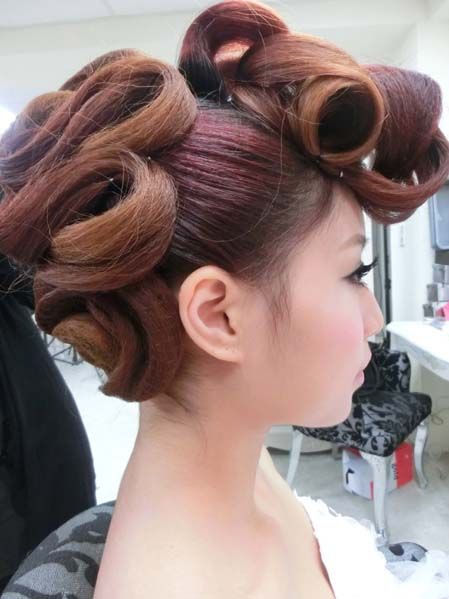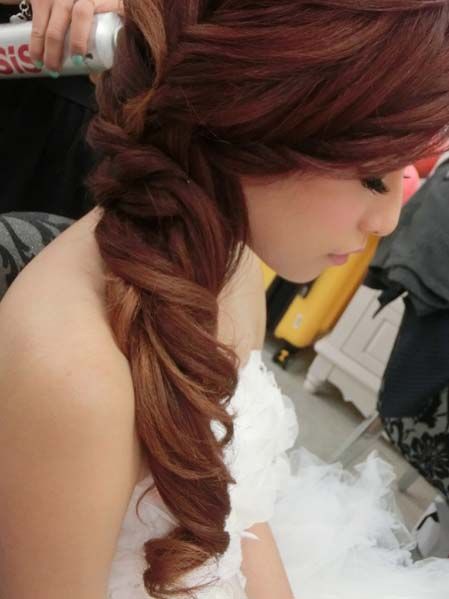 We were taught how to create many many different hairstyles for the first 4 days and here are just a few! The models were all so kawaii right!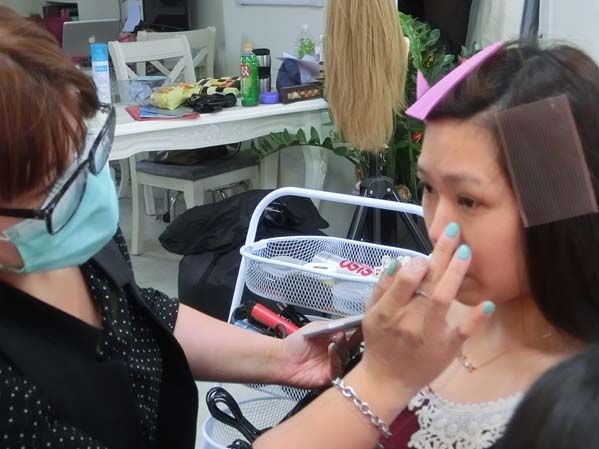 The last day was focused on makeup. We were taught airbrush makeup and after that we created 2 looks that most brides are asking for now. Mainly the japanese dolly bridal look, and the korean bridal look.

After we completed the looks, course completed!
That's my awesome teacher who is so professional and skilled and incredibly patient. She teaches us right down to the very detail.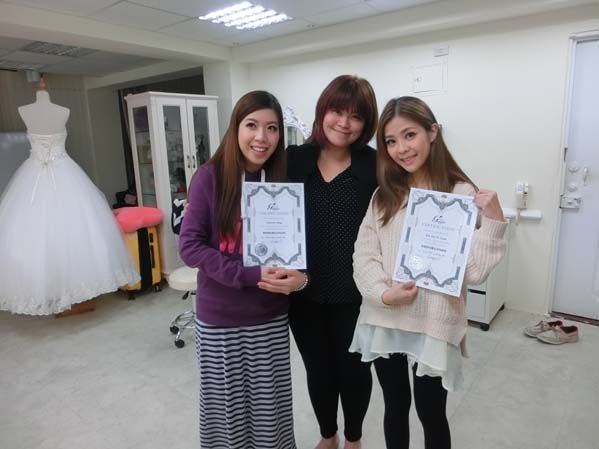 One of my classmate from Hongkong!
It's a small class 1 teacher to 3 or 4 students ratio. Great because we managed to get a lot of help and guidance as compared to a huge class.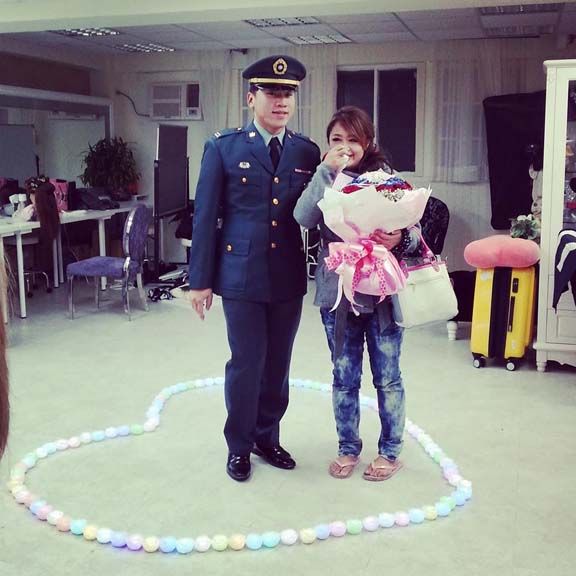 Sweetest moment that happened in school. A proposal! Made the day warm and fuzzy wuzzy amidst the super cold weather!
Class ended much later on the last day and needed dinner badly! Myrelle accompanied me for dinner since she was already back in the hotel room when I got back to deposit my huge bag of stuff.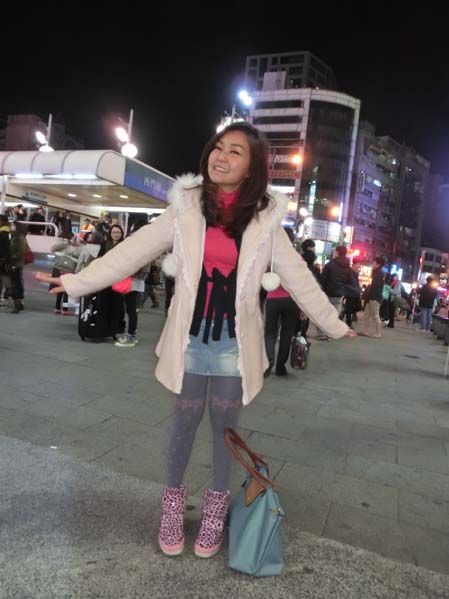 I insisted on taking a OOTD for Myrelle…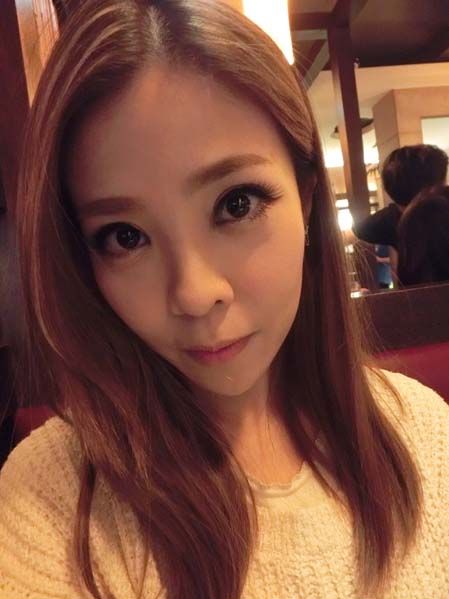 Selfie for dinner! Makeup done by Hongkong makeup artist Charlotte!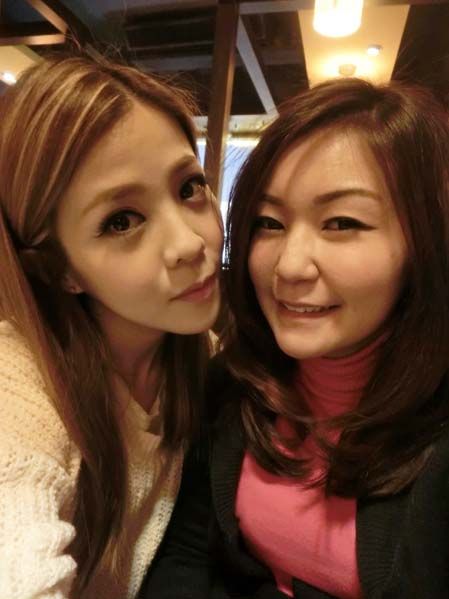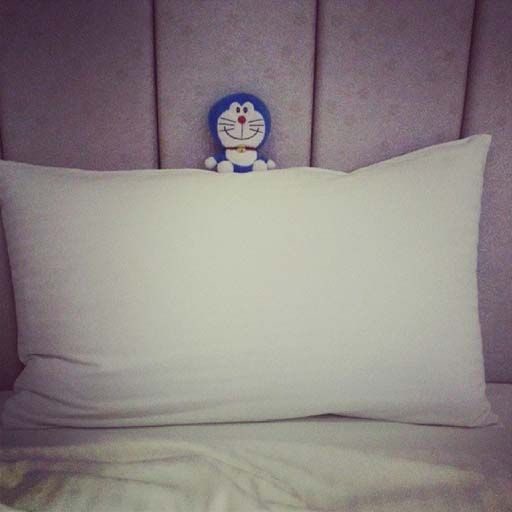 And I must mention this… Everyday, the houskeeping auntie will make sure that my little Doraemon sits comfortably like that. Auntie is super cute isn't she!
It was a trip purely for my course so I flew back to Singapore the next morning. Didn't have much time to shop around! But anyway I will be back in Taipei again from 16th Dec to 23rd Dec so I guess I will have all the time to go around!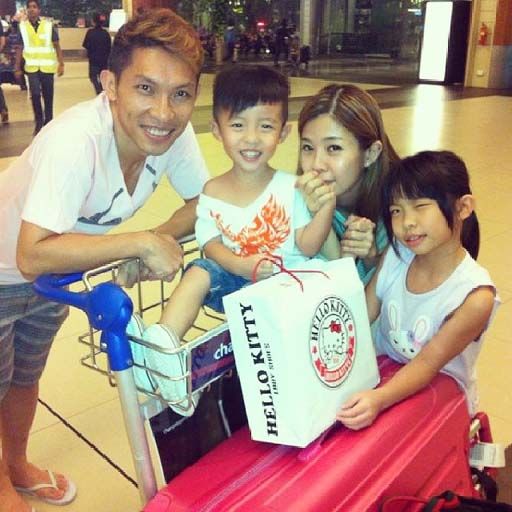 My bro-in-law, my nephew and my niece! My sister was behind the camera!
With all my hair and makeup equipments my luggage was extremely heavy. Jon Jon couldn't go to the airport to pick me up because he was busy, and guess who came? My sister and her family! My very fit bro-in-law helped me if not I cham! And it was such a joy to have the 2 kids running towards me for hugs and telling me that they missed me a lot. Awwwwwwww…. I love them so much.
It was a very fruitful trip and I didn't regret going at all. I learned so much! Yes, makeup artist Xinyi is opened for bookings! (^^)
Comments
comments