SPONSORED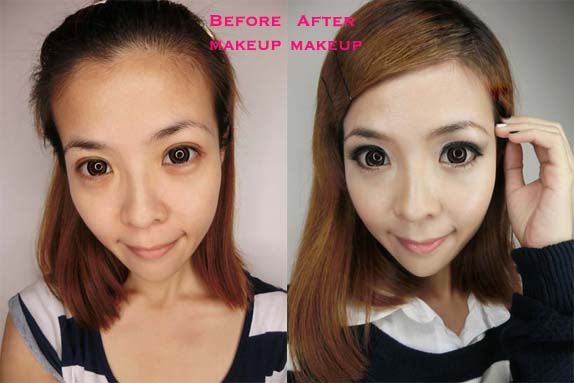 Me barefaced without makeup, and after makeup with Cyber Colors!

And so I will be showing you a step by step of how I achieve the "after" look with my basket of Cyber Colors makeup items to celebrate Sasa's 35th Anniversary.

Vote for me and stand to win prizes from Sasa for voting!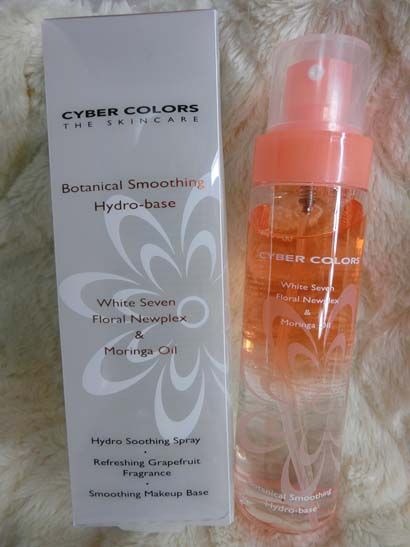 Cyber Colors Botanical Soothing Hyro Base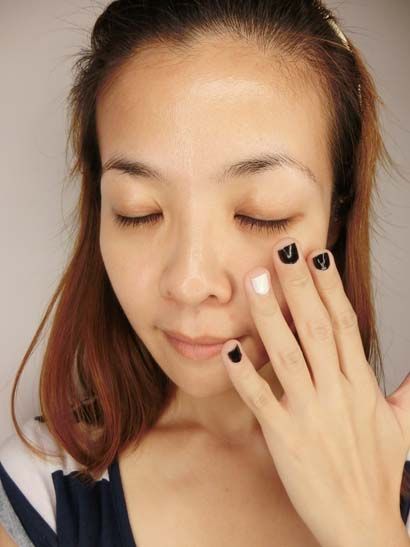 Cyber Colors Botanical Smoothing Hydro-Base is an exceptional hydro-oil soothing spray containing powerful natural anti-oxidants Moringa Oil with excellent skin smoothing properties in addition to White Seven Flower Newplex. It provides skin with high moisturizing and nourishing qualities under dry and irritating condition, leaving the skin with a silky feeling at every moment. Vitamin A and C acts as a potent anti-oxidant. I love its refreshing grapefruit fragrance. Use it before you apply makeup as a moisturizing base.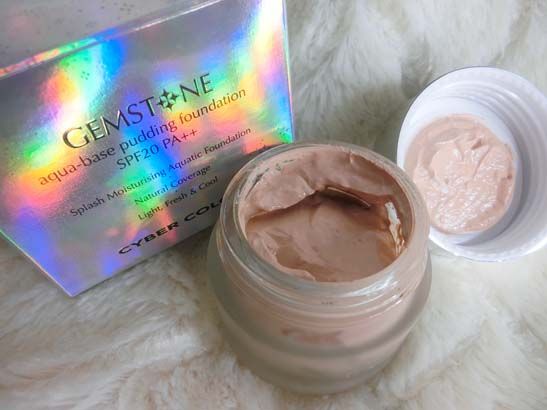 Cyber Colors SPF20 PA++ Aqua Base Pudding Foundation in Natural
An ultra creamy foundation formulated with valuable Gemstone Powders. It really wobbles like a pudding when I shake the tub! It has a elastic water gel system that retains water, and hence hydrates and refreshes skin.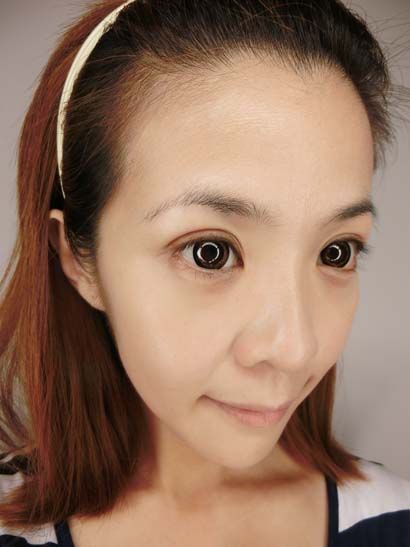 After applying the pudding foundation
It has a beautiful satin finish and amazingly, has got a very good coverage. I applied it with my fingers, but use a sponge to apply for better coverage.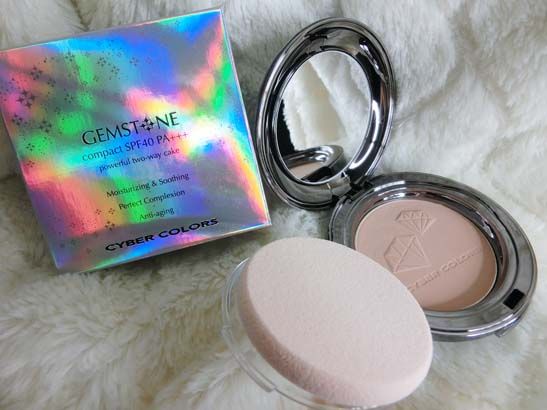 Cyber Colors Gemstone Compact SPF40+++ in Porcelain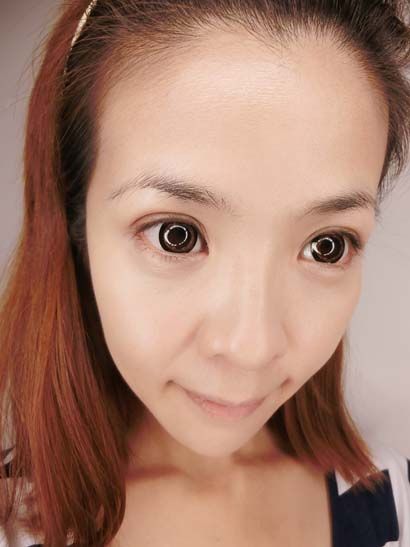 I lightly picked up the powder with a powder brush from the Gemstone Compact and sweep it over my face, using it like loose powder to set my base makeup. Of course , you can always skip the pudding foundation and use this as a base too!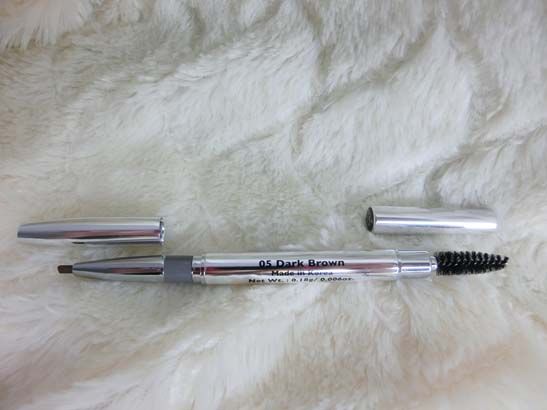 Cyber Colors Auto Eyebrow Pen 05
Pencil at one end and the eyebrow brush on the other. Fill in your eyebrows with the pencil and gently spread the colour on your brows with the brush.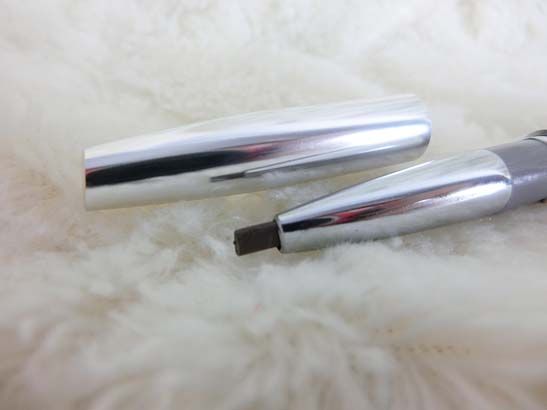 The pencil is not your usual pointy tip one. It is designed to be flat for easier application.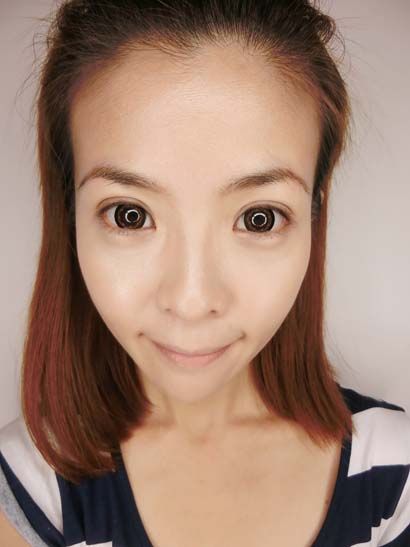 Okay! I've got eyebrows now!!




Cyber Colors Blush Wear 04 Coral Quartz Gemstone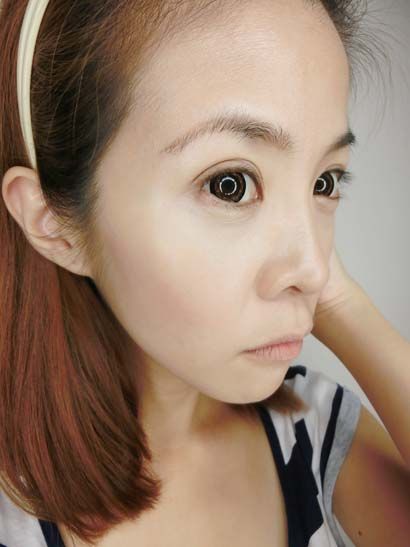 Can you see the tinge of blush?
I blend all the colours of the blush together with the brush provided and apply it at the side of my cheeks to create cheekbones for myself! Blend it a little so that you don't look too "angled". For a cuter look, I will circle the brush on the apple of my cheeks. I opt for the former here.

You can use the lightest colour of the blush as a highlighter too! I left highlighting and contouring to the final step though!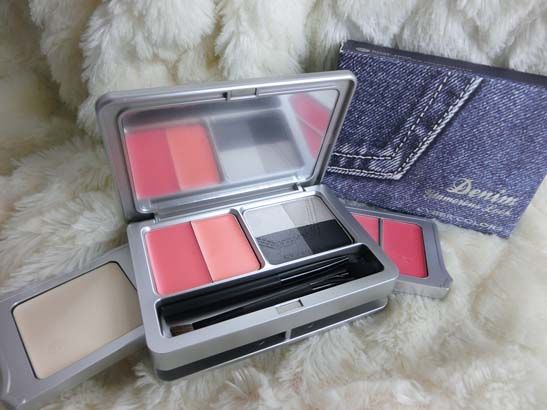 Cyber Colors All In One Palette 02 Black Tone
It is a dual-layer case, the top layer comprises two cream blushers and eyeshadow in four shimmering shades, and the bottom layer encases dual-purpose highlighter, moisturizing lipstick and fruity-flavored lip gloss. A very convenient palette for me to bring around.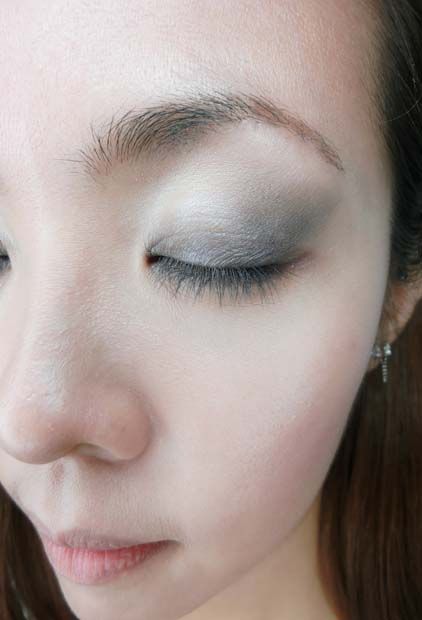 Created this from the palette.



The whole look with the eyeshadow. Love the colours.


And I'll show how I use the next 3 items together…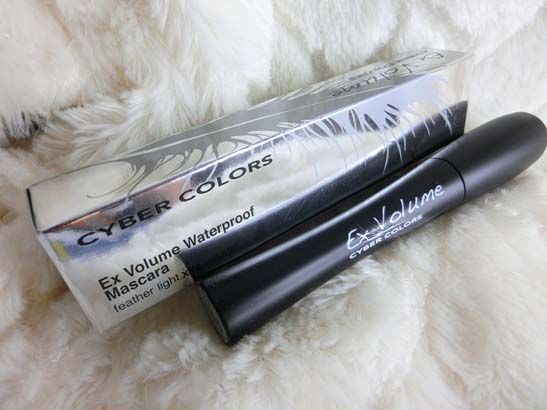 Cyber Colors Ex Volume Waterproof Mascara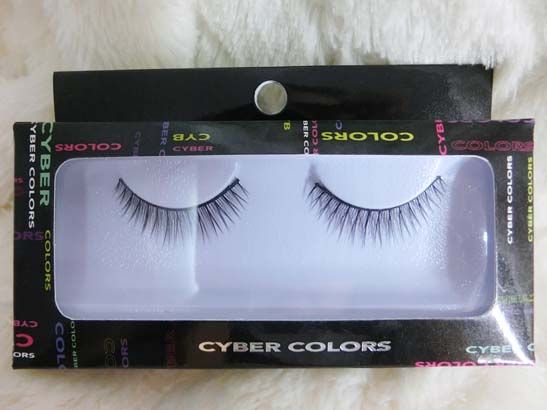 Dolly Eyes – Dramatic Lashes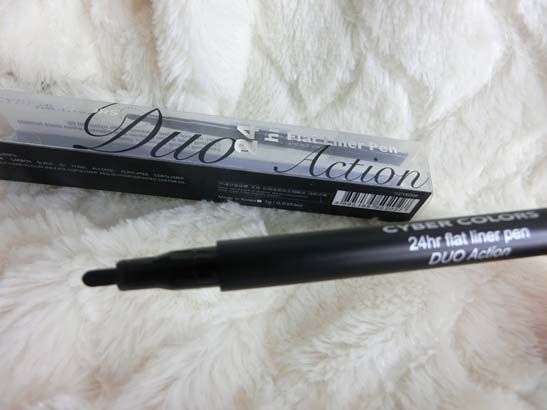 Cyber Colors 24Hr Flat Liner Pen 01 Black 1G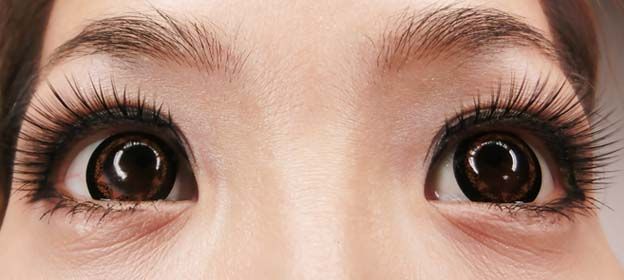 Used Dolly Eyes Dramatic Lashes on my upper lash! I've got fluttery lashes already!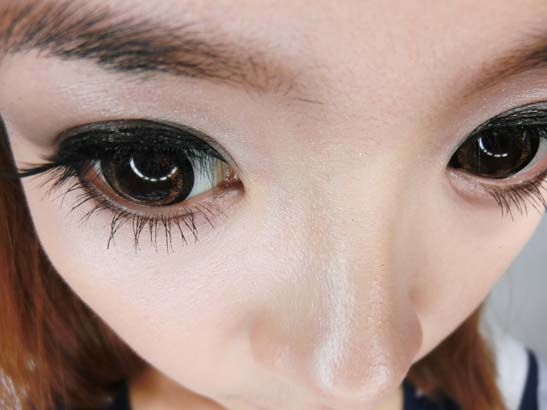 Used Cyber Colors Ex Volume Waterproof Mascara to coat my lower lashes! More volume and definition.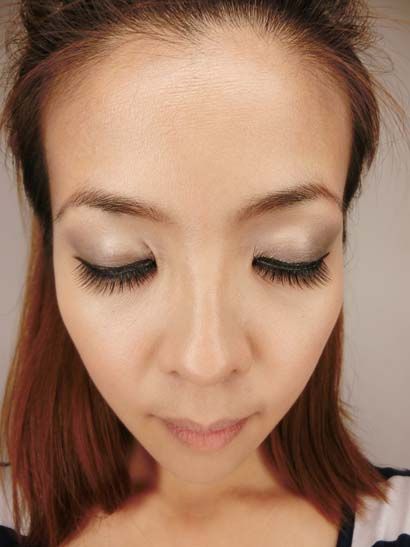 And finally I applied eyeliner on top of the lash bone.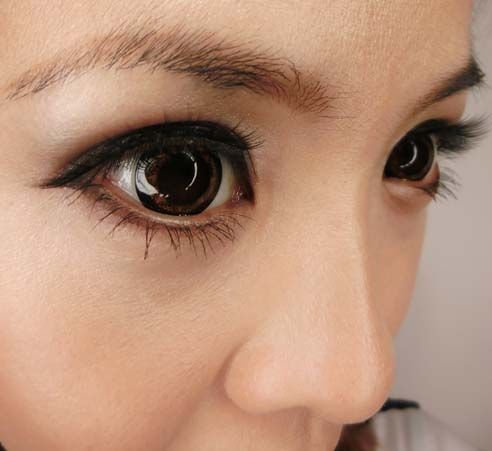 Extended the eyeliner a little longer to create a big-eye look.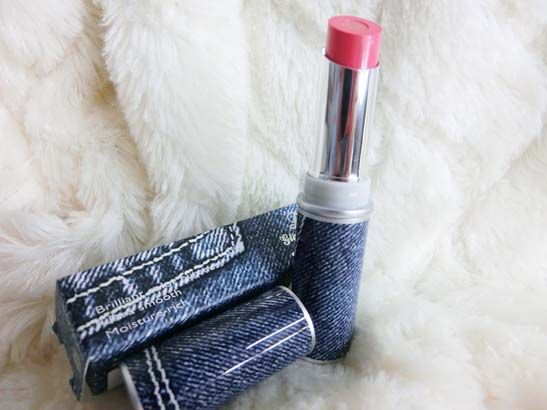 Denim Serum Lipstick

In the end I didn't use this lipstick for my lip colour. I used the lip colours from Cyber Colors All In One Palette instead!



I chose this colour! The one on the right.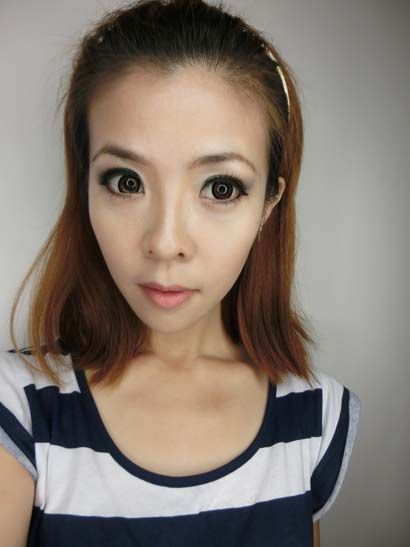 Applied my lip colour and I'm done!!


I can't take a photo wearing my sloppy t-shirt and hairband. So I changed and pinned up my hair with 2 bobby pins (On hindsight, I should have done my proper hot iron styling and blow my hair properly… sigh… Looking messy with my hair curling in all funny directions.).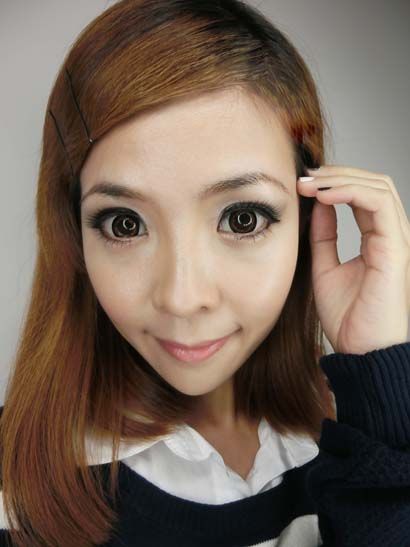 Final look… Crated by Cyber Colors products as shown above!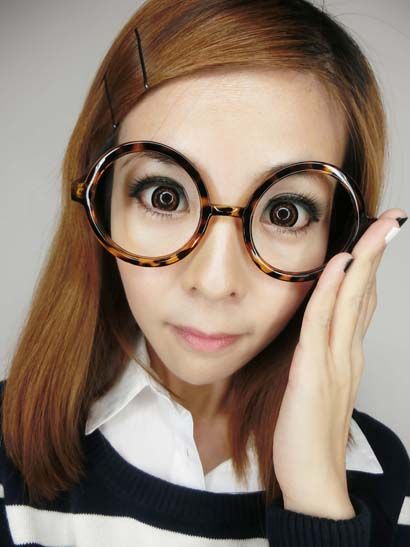 Couldn't help it and I gotta wear my funny big and round Harry Potter inspired specky for a funny photo!

Sasa and Cyber Colors are running a contest on Facebook now. Do go over and vote for your favourite look and stand to win prizes now! 10 winners who vote the best blogger with the best comment will receive a $100 SaSa Hamper.

Head over to vote now ya! Vote for me la, then I get to win prizes too ma… hahahahaha…

Thanks and lots of love! Happy 35th Anniversay Sasa!

Comments
comments