I decided to change my pretty sister's makeup style a little when she came over to visit the other day. She was quite game for it! I ever tried to do makeup for her long ago and when we were much younger but her eyes were just so difficult to draw. She has got very 内双 eyes and the eyeliner and eye shadow that's applied onto her eyes will disappear when she opens her eyes. Now that I have more makeup practice, I attempted one more time! Comments and criticisms are welcome!!!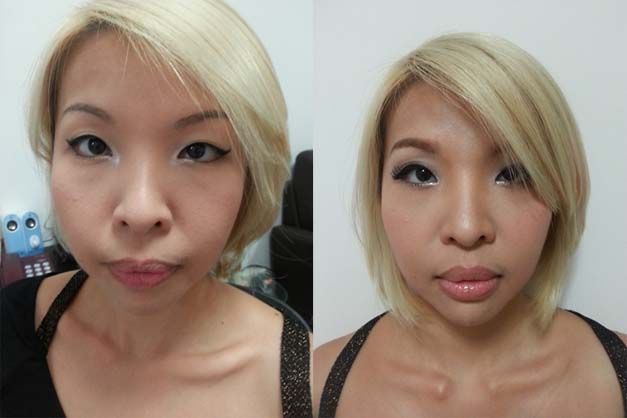 Left: Before
Right: After
Before: I didn't like the very thin and very arched eyebrows, and the downward pointy white eyeliner, and the upward pointy winged black liner on her eyes. I wanted to soften her look a little.
After: Slightly thicker and straighter eyebrows to soften her look. Removed pointy part of her eyeliners. Lengthen the eyeliner a little more at the end of her eyes but it wan't winged, just straight. Used glittery tear-like liner at the inner corners of her eyes. Used 3 shades of brown eye shadows.
I didn't touch her base makeup since she was all done up when she reached my place. I added contouring on her nose, and her jawline for the V-face look. Added pinkish blusher for a cuter and softer look. Oh and a nude lippy too!
My sis was quite happy with the makeup but I can tell that she wasn't too used to the eyebrows. Hahahah… So I dragged her into my room to take some photos for me!! Here they are!!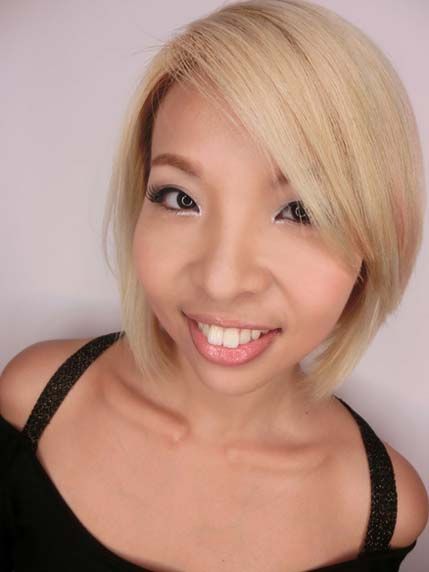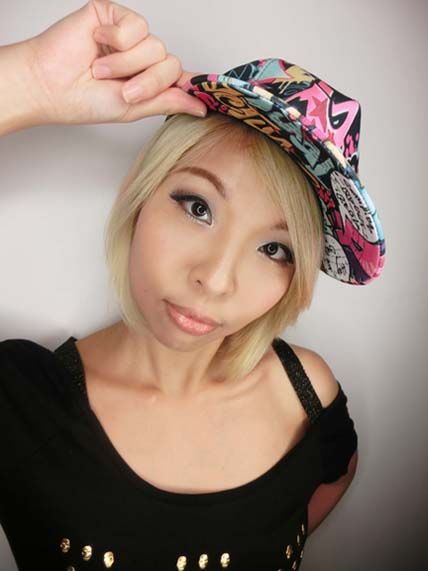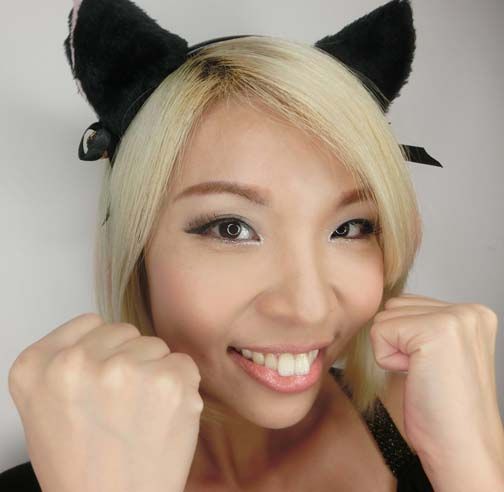 I think she looks pretty leh! Hahahah! *flicks hair*
And a big thank you to my dearest Jie Jie for always allowing me to practice on your face even after messing up so many times! Muacks!
Comments
comments