As requested by a few readers, I did up a simple pictorial tutorial of my everyday eye makeup. It's a very simple eye makeup that can be done in 5 mins, at most 10 mins. Nothing elaborate but I like it when I want to keep things simple. So here it is! Super simple!
Please don't mind my messy eyebrows, didn't shape it properly before doing this up! :p I am keen to do up the korean straight eyebrows that are so popular now and I found a youtube tutorial. I'll follow it and try but I'll have to shave off my eyebrow arch? Ahhhhhhh…….:(
Here's the tutorial i found if you are keen.
Makeup Used for My Simple Everyday Eye Makeup:
1) Majolica Marjoca Brow and Lash Colorist
2) Urban Decay Naked 2 Eyeshadow Palette
3) Shills Liquid eyeliner
4) All Belle Eyelashes
Do your base makeup first so I am skipping that step!
(I tried to do my makeup without my I.fairy lens first so that you can see the difference. But the very short-sighted me cannot see anything without my lenses on so no choice, I gotta put my lenses in first! )


My hair colour is brown, so I'm using my Majolica Marjoca Brow and Lash Colorist to lighten it. But I have since dyed my eyebrows the same colour as my hair last Friday! I asked my hairstylist to help me do it! So it is easier to do my eyebrows makeup now.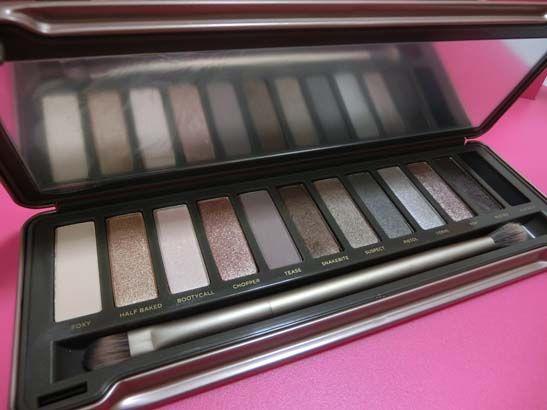 Pick a beige colour to fill them in on your entire eyelid as the base colour.
Then pick a dark brown shadow. I used that as a liner.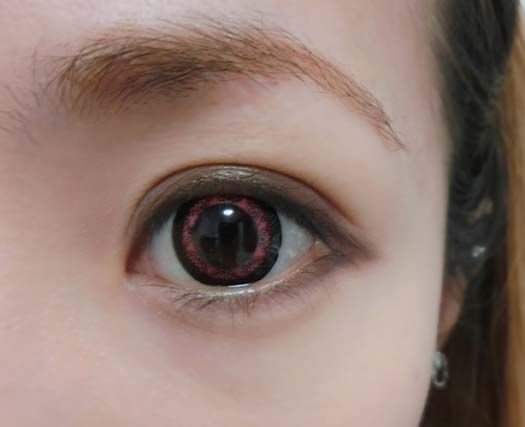 Use the brown shadow to line your top eyelid and extend it a little longer at the end.
Line the last 1/4 of your lower eyelids.
Fill in the ">" area at the end of your eyes with brown shadow to extend the eyes a little bit, to achieve a big eye look.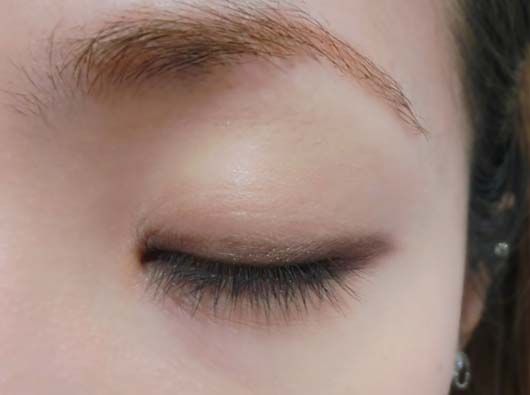 How it looks when I close my eyes.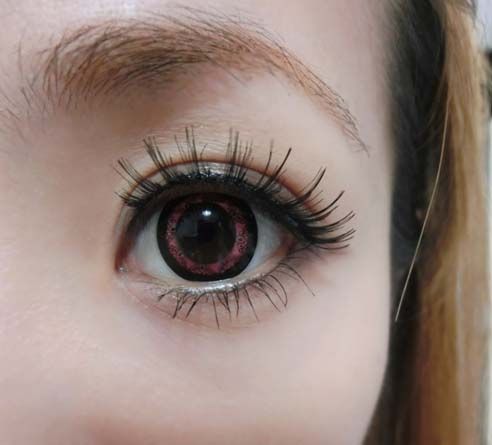 Stick on your favourite falsies!
And the next step is to line your top lid with a black eyeliner.
I know the correct step is to do eyeliner first, then falsies. But I prefer to do it the other way round. Up to you!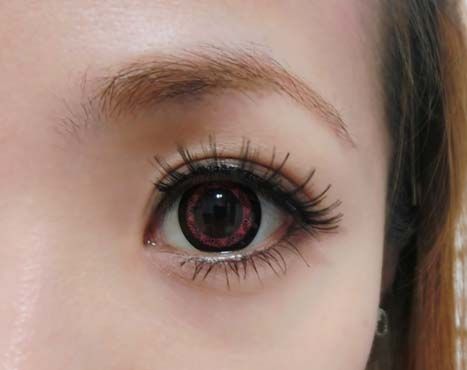 I mascara my bottom lashes. I didn't mascara the top bacause I don't find it necessary. But if yours shows a distinct 2 layers of real and fake eyelashes after you put the falsies on, do curl and mascara your real lashes before putting on your falsies.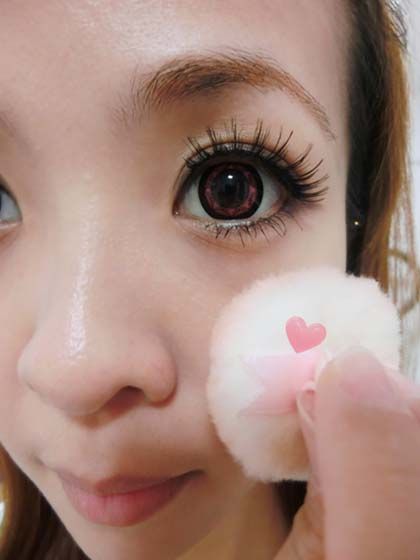 Dab on some blush and apply your favourite lip gloss.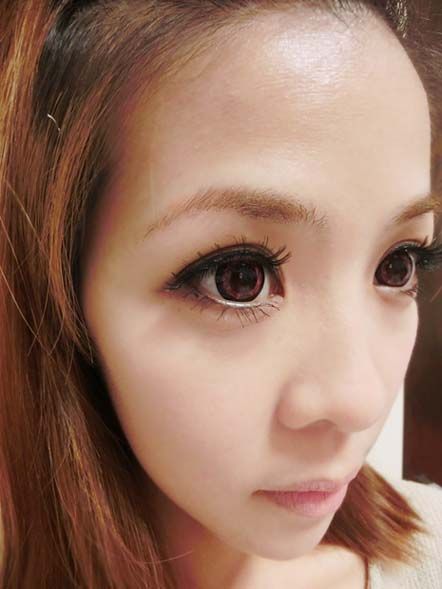 Done! So easy right?! Nothing difficult!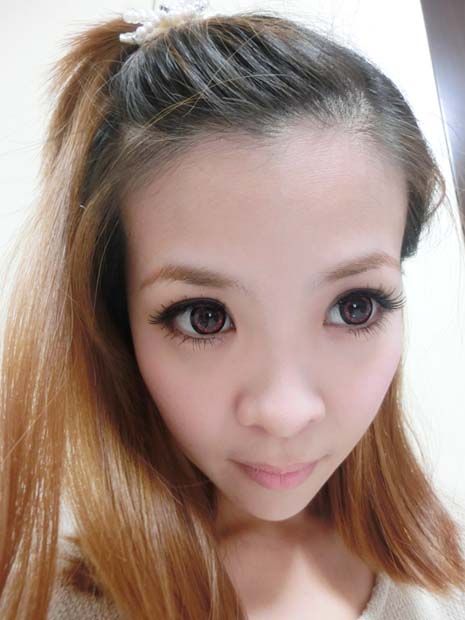 Now style your hair a bit and dress up!
So that's my simple makeup that I use when I have nothing special on!
Comments
comments