SPONSORED



When this Bioessence V Face series first appeared in the market years ago, I went to get myself a tub because my dear goddess Vivian Hsu was fronting it. She managed to look so youthful after so many years in the business and I guess that already convinced me that this cream wonders! I want to be like Vivian Hsu and be a 不老妖精!Hahaha…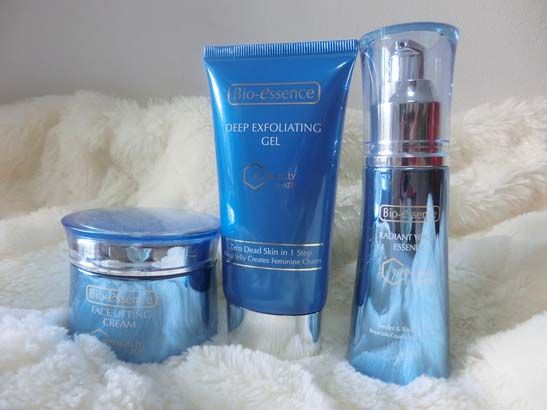 And since this series' debut years back, they have made various improvements and I've been trying out their three treasures for the last 2 weeks of May.

From left to right:
1) Face Lifting Cream with Royal Jelly + ATP
2) Deep Exfoliating Gel with Royal Jelly + ATP
3) Radiant Youth Essence with Royal Jelly + ATP


Deep Exfoliating Gel with Royal Jelly + ATP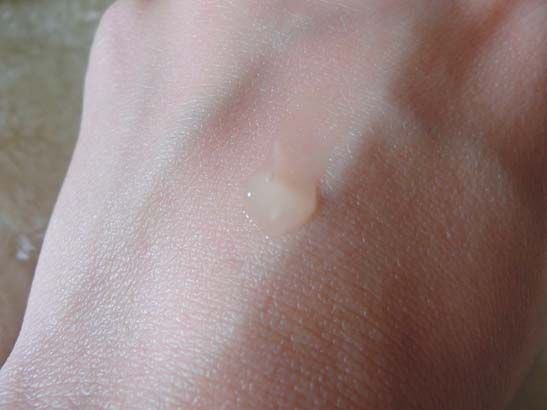 Place a sufficient amount on your face.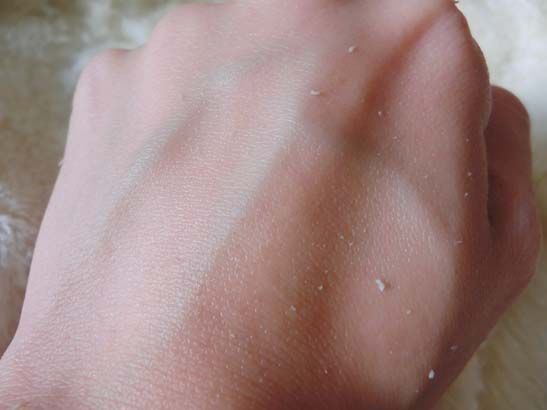 Rub gently in circular motion until small flakes of dead skin and dirt appears. Rinse off with water and wash skin with cleanser. Do make sure that your skin is very dry when using this.

Product Efficacies:
– Exfoliates black heads and white heads painlessly
– Exfoliates layers of dead skin for better product absorption
– Brightens dull skin, makes dry and rough skin softer and smoother
– Regulates and balance oil secretions
– Prevent pimples
– Lighten scars and marks
– Improve skin texture, fairer complexion
– Allows easier application of makeup and makeup will last longer

Bioessence Deep Exfoliating Gel with Royal Jelly + ATP is gentle on my skin although it works like an exfoliating agent. It is cooling and has a honey smell that I love! Complexion is fairer and smoother after the dead skin is removed. It is gentle enough to be used daily, however, I only exfoliate my skin twice to three times a week. I'm worried of over-exfoliation that might irritate my skin. I think you can choose to do gentle exfoliation daily, if you know that your skin is ok with it. If not I think it might be better to stick to twice or thrice a week. And oh yes, skin absorbs products better and makeup sits better on smoother skin.


Radiant Youth Essence with Royal Jelly + ATP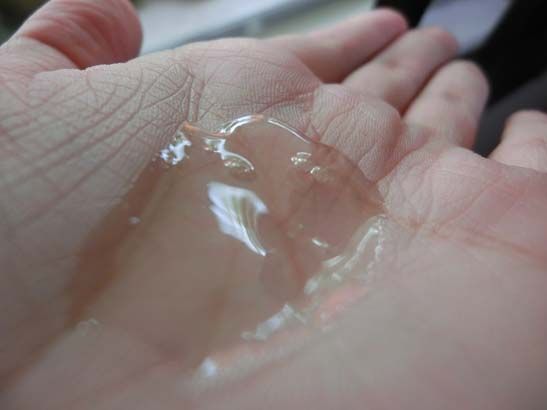 Texture is like baby oil, but a little lighter.

Product Efficacies:
– Absorbs into the skin rapidly to intensively moisturize and nourish the skin to make it soft and smooth
– Hydrates skin and locks in moisture
– Prevents dryness and keeps skin supple
– Protects skin against harmful oxidants
– Reduce signs of aging
– Ideal to apply during cold weather where air is very dry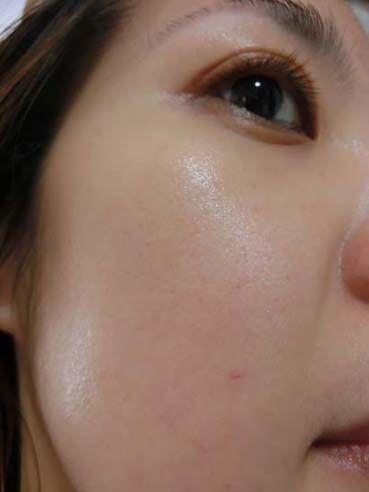 Can you see the glow of the essence on my skin? It feels oily upon application but after massaging the product was absorbed into the skin and left a velvety texture. Do let the product be fully absorbed before applying the next product.

I got dry skin, and therefore I like this product a lot. I used its earlier versions before this one too. But because of its oily nature, many ladies with oiler skin may not fancy this as it might be a little too heavy. Works well for my dry skin though! I like how well it moisturizes my skin and keeps it hydrated. I do my upward massage as well with it to prevent sagging!


Face Lifting Cream with Royal Jelly + ATP

I guess this Face Lifting Cream needs no introduction! One of the most popular products.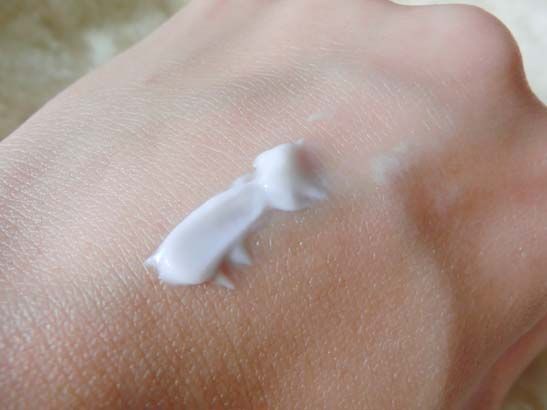 Product Efficacies:
– Contracts pores and refines skin
– Reduces visible fine lines & wrinkles
– Fades spots and whitens skin
– Firms sagging skin
– Reduces double chin
– Reduces visible aging lines
– Lifts face contours
– Results can be measured by a ruler in 10 minutes

I massage the cream over my entire face not knowing that it is minty cool (how it feels like when you apply toothpaste on you face) and I couldn't open my eyes for a while hahaha. It's quite shiok to apply this on our warm weather and I like to know that the cream is working its magic on my skin. Still got to remember to apply the cream in an upward motion for maximum effect. I like this!

Do head to Bioessence's Facebook Page to play the "UNLOCK YOUR FEMININE CHARM" Facebook game & stand to win daily prizes at:
https://www.facebook.com/bioessence.sg/app_559598417396344

May you win lots of goodies!!

Comments
comments