I made another shopping trip to Bangkok in March again! No time for long trips so who can resist shopping at Bangkok since we got only a few days to getaway. Heh!



The first thing we did after dumping our luggage in the hotel room is to run out to have our lunch (starving!) at our favourite wanton mee stall. Refer to last year's Bangkok post for "how to get there", addresses for shops and hotel and shop names yo! 🙂

The wanton mee stall is just opposite Shibuya 19 shopping mall. We didn't explore the mall last trip and decided to go and see what's in there since it has this very jappy name. Nothing worth exploring in there actually. It's just a mini version of Platinum Mall and it doesn't do its jappy name any justice. I was hoping that it carries Japanese products or something like that.

It was already late afternoon by the time we head to shop at Platinum Mall. We just combed through 2 levels and decided to head back to our hotel at Baiyoke Sky to dump our haul and rest for a while. Why are flights so tiring? Singapore to Bangkok is just a short flight but it seemed to sap my energy. 🙁 Made a cup of coffee, rested for a while and we made our way to Asiatique.



This is a stupid photo that I took before we head out.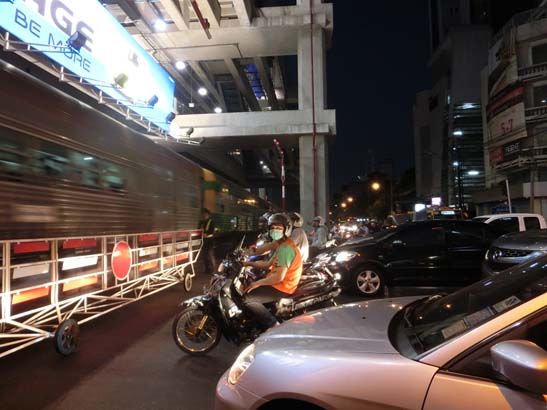 Walking to the Airport Rail Link and had to stop to let this train "cross the road" first. Took a few photos and this is the only one that came out well.

There are many different ways to get to Asiatique but I'll just share my way! Hahaha…

How to get to Asiatique:
– take the BTS to Saphan Thaksin Station
– Take Exit 2 at Saphan Thaksin BTS Station
– When you exit the station, look for the riverfront. The pier (Sathorn Pier) is there.
– Take a free shuttle boat (we paid 20baht each for our trip because the free shuttle boat has a long long queue!!!)



Took this boat instead of the free shuttle boat.

It's actually quite near if you take a cab or tuk tuk to Asiatique once you are at Saphan Thaksin Station. But I want to take a boat to go shopping. Who takes a boat to go shopping in Singapore? So I want to take a boat to shop there! Hahaha…



Beautiful scenery while we were on the boat. There's also a guide on the boat telling us what are the attractions and such.



Enjoying the windy ride.



Yay! We are there!



Spotted a cute looking shop and needless to say I spent $$$ there.



Everything is so cute in there!! Buy buy buy… Hahaha…



Time to appease our growling stomach…



Decided to have Japanese food at Kacha Kacha. It's a very lively restaurant with super energetic waiters and waitress!
Food was good too!



Clock tower and Ferries wheel at Asiatique.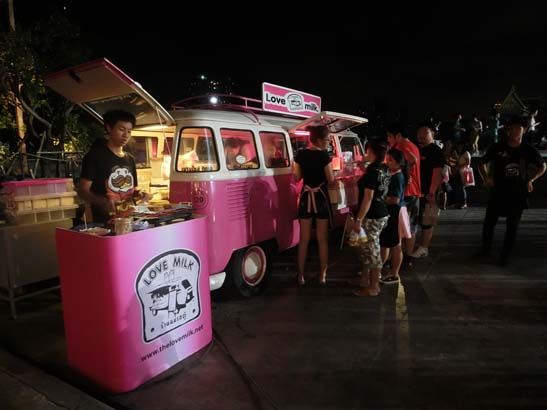 Jon Jon getting a very nice tee for his BFF, whom I call his "二奶".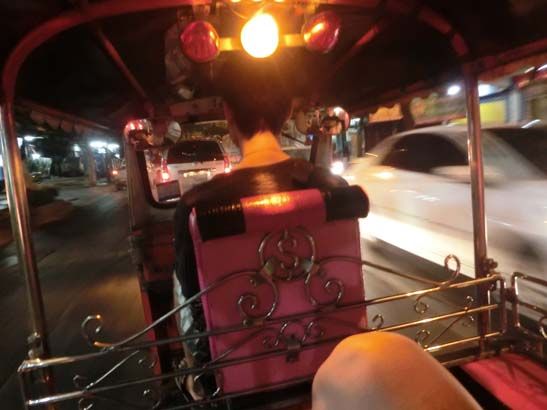 Oops! We missed the last boat! We took a Tuk Tuk back to the BTS station!



Very happy but extremely tiring day 1 in Bangkok!

Comments
comments