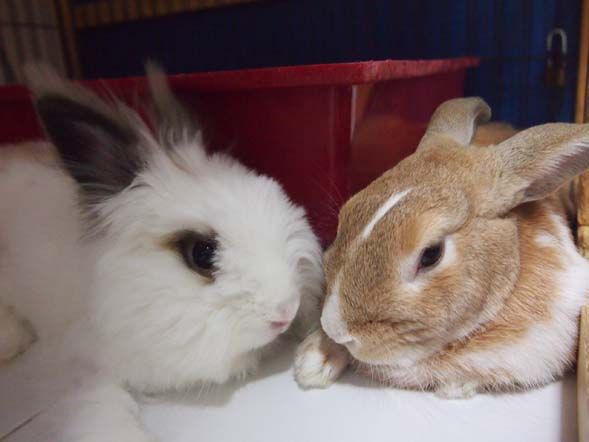 Going to start this post with my favourite photo of Kele and Coco! Sitting together peacefully and happily!

I booked a grooming session for Kele with Michelle last Friday and Michelle brought Coco along! I was worried that the 2 rabbits wouldn't get along because rabbits are territorial animals, and Kele isn't used to the company of other rabbits.

Surprisingly, these 2 little darlings managed to get along very well and we watched them play together for as long as Michelle stayed… More than an hour!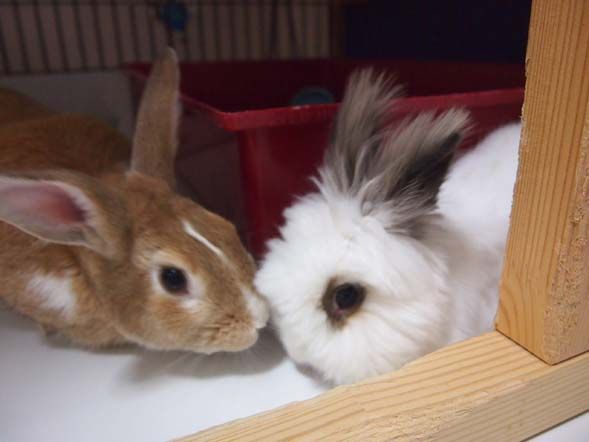 Kele is kissing Coco!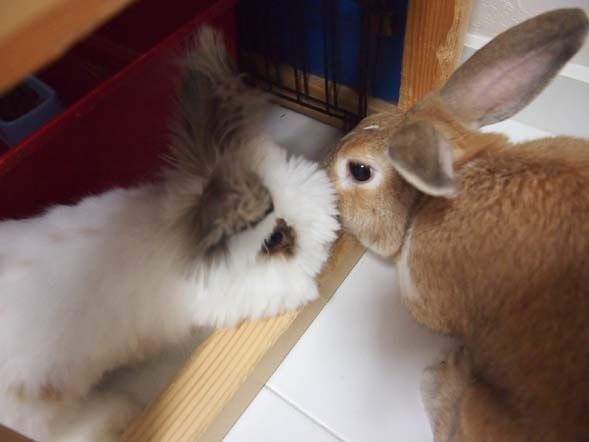 And now Coco is kissing Kele!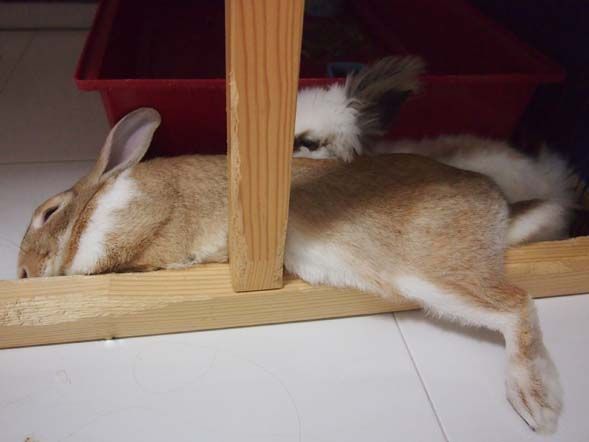 Squeezing together at Kele's favourite spot.
I was laughing so hard when Kele flopped there!

Actually I was very excited. I've been wanting to get another rabbit so that Kele would have company. But I didn't dare too, fearing that they wouldn't like each other and that they might fight. Life would be miserable for both rabbits if that happens. Knowing how much I love my pets, I doubt I would be happy too. Furthermore, I can't bring a rabbit home to test whether they get along well together, and return him/her if they don't. That's just wrong. And along came Coco who gets along so well with Kele!

Coco was a rabbit that Michelle rescued recently. Michelle said she was walking home one day and saw a black thing moving in the drains. She looked closer and realized that it was a very dirty little rabbit. She quickly pick her up and brought her home and nurse her back to health. Michelle is so kind. She cleaned up the very traumatized Coco and brought her to the vet subsequently, and Coco has settled in at her place comfortably now. (She has 11 rabbits!)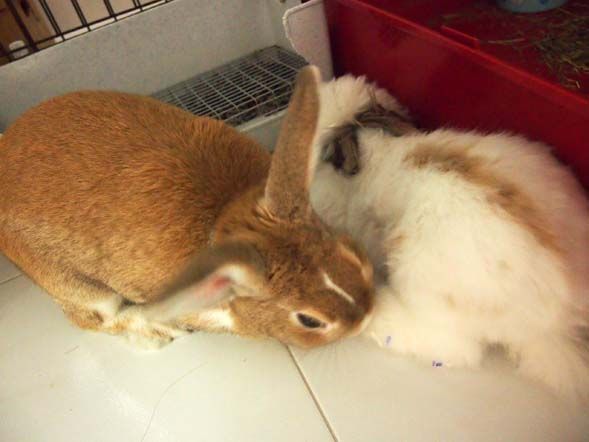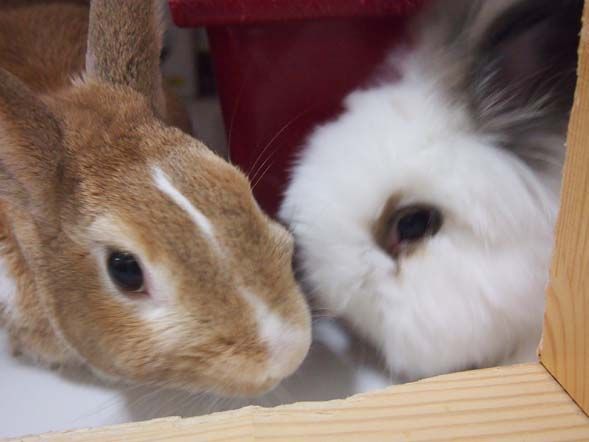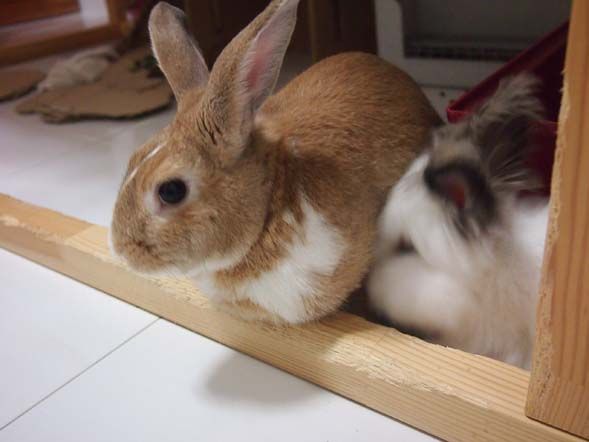 I was asking Michelle if she will be willing to let me keep Coco because I saw that she gets along really well with Kele. I would really love to keep one more rabbit and I promise I'll take really good care of her. Michelle was very nice! I think we all want the furballs to be happy. She has been grooming Kele for 4 years already and she trusted me in caring for Coco. But she told me that Coco is an Angora, a different breed from Kele and requires monthly grooming. But with Michelle around, I'm not worried!!!! Hahahaha…

Michelle brought Coco back home first because I needed to convince and persuade my parents to let me keep another rabbit. My dad loves Coco so it was pretty easy. My mum don't like us keeping animals. But with the help of my dad, mum said ok the next day. I was overjoyed!!!!

I went to the pet shop and bought some stuff for Coco. A bigger food bowl, an extra water bottle, snacks and toys. I really hope she will settle in comfortable with Kele. Coco is spayed already but Kele isn't neutered. I have to bring Kele to the vet to be neutered before Coco comes over. I don't want him to keep humping Coco and let the poor girl be so traumatized! But I'm very worried. I'm gonna pray that everything will go well and good!

Jon and I are very excited to welcome our little daughter, Coco. I'm so sure our little son will love her too!!!!

Comments
comments