Christmas is coming! I get headaches of buying Christmas presents for all my dear family and friends every year.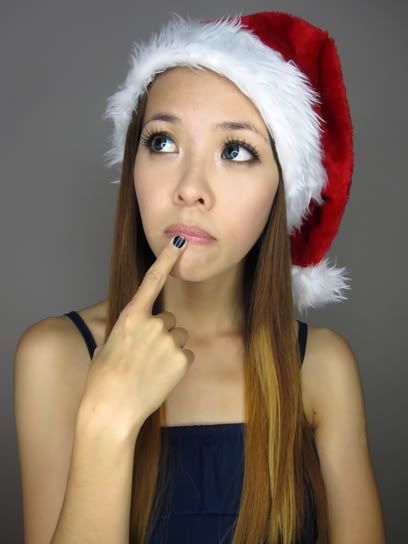 What gifts should I get for my family and friends?
I can always be lazy and buy all the Christmas sets in the departmental stores, but then again I want to get them something unique, yet useful and special.
And so what did I find?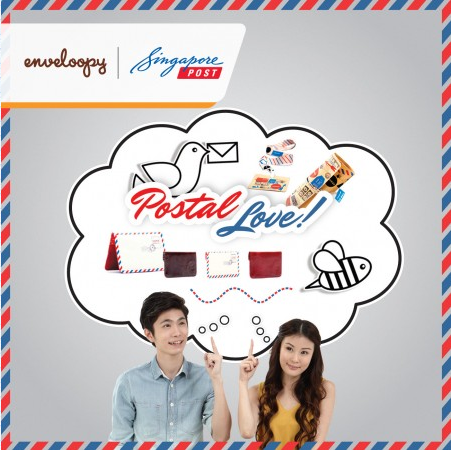 Singpost Enveloopy!!!
I was reading through the Gift Guide Supplement from the December issue of Cleo when I saw Enveloopy inside!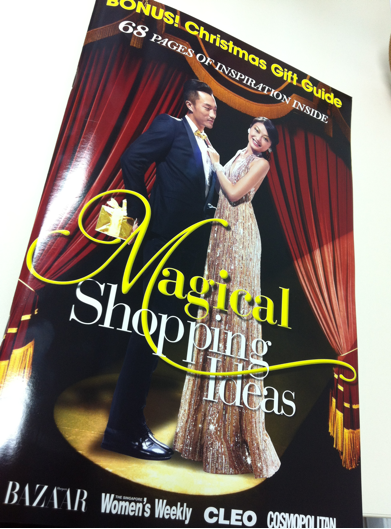 I wanted to see what other products there were and the very excited me quickly took out my laptop and googled for Enveloopy and made some discoveries!
What's Enveloopy then??
Singpost Enveloopy Series Collection is their latest range of postal-inspired gift ideas that are unique, useful and innovative! Most importantly, they are not boring, but fun and quirky, reflecting the lifestyle of today's young. It is designed to appeal to the youngster's personality, style and sense of fun! Items available include whiteboard, pencil case, lanyard, laptop bag, passport holder, namecard holder, and handphone strap. These products are adapted from SingPost's own airmail and datestamp visuals as well as postal inspired items.
I followed the QR Code on Cleo Magazine's Gift Supplement Guide and found the locations for the roadshows that they will be holding in December in conjunction with the festive season. And of course, having a 10% discounts for purchases of the Enveloopy Series made at the roadshows!
Here's where the roadshows are!

Anyway, I headed down to Hougang Mall's post office to look at the range of items. There are many friendly and helpful staff there too! If you are there, feel free to approach any staff for details if you want to know about Enveloopy products!
Oh! I saw this free wrapping paper with postal inspired design at the roadshow and it makes me wanna to buy more for the wrapping paper! Hehehe….
A little more information for you here. You can also purchase the Enveloopy Series Collection at 19 selected post offices, namely Change Alley; Changi Airport (T2 Departure); Harbourfront Centre; Hougang Mall; Ion Orchard; Jurong Point; Killiney Road; Newton; Novena; Robinson Road; Singapore Post Centre; Sun Plaza; Suntec City; Tampines Central; Tanglin; Tanjong Pagar; Toa Payoh Central; Thomson Road; and Woodlands Central. You can also purchase these items online via SingPost's online shopping portal, http://shop.vpost.com.sg/Enveloopy.
So what did I get from the road show.. TADA~!! Here you Go!!

Airmail Namecard Holder

Airmail Namecard Holder – In the image of the old snail mail. Super cute!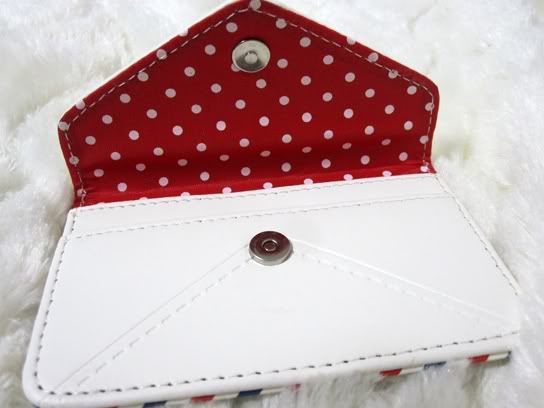 2 separate compartments and I love the magnetic button. Very convenient.
The Airmail Namecard Holder is my favourite! I already took out all my namecards from my boring black leather namecard holder and put them all into this Airmail Namecard Holder! Its so cute! Furthermore, I can put my polaroid photos in them as well!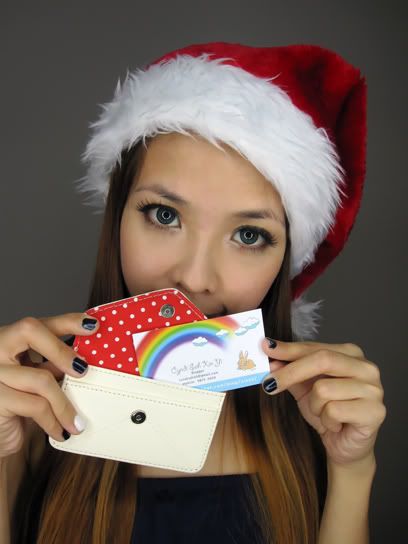 Super kawaii red polka dots on the inner flap. Putting in my namecard already!
I'm going to buy this item for my sweeties and surprise them with a Christmas present in their mailbox! That's going to be a really nice surprise for them! They are expecting to get their presents at the Christmas Party? No… Xinyi's present will reach them earlier via Singpost with Singpost's Enveloopy Series!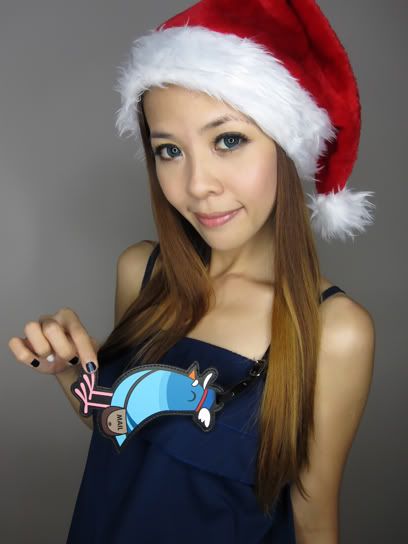 Another impulse buy is this Wanton Doodle Luggage Tag!
Huh? Wanton Doodle?
I did a search and found that this special Edition – Wanton Doodle Enveloopy range includes items like luggage tag & iPad 2 cover and it's actually a partnership with SingPost and Mas Shafreen, a local doodle artist.
Here's Wanton Doodle's (www.wantondoodle.com.) website if you are interested to find out more.
This range highlights a kind of pigeon who delivers messages and packages with the help from SingPost. It's kind of a cute story actually. Say Hi to Mr Postman, or let's call him little Mr Postman and his friendly smile will make your things livelier!
Basically I feel this special collaboration are the perfect gifts for this Christmas as they are limited edition and not found anywhere else.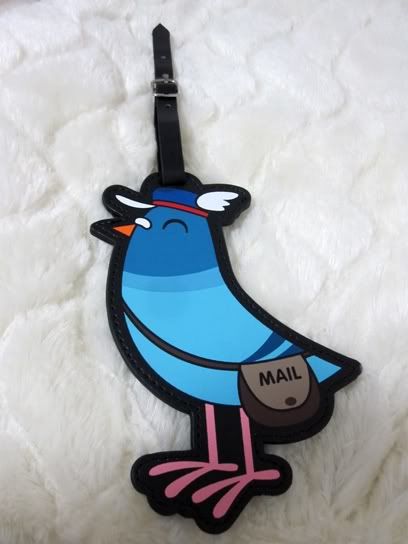 The back of the cute luggage tag!
Well… from pigeons delivering messages, to the time of the old snail mails, to our very fast-paced emails and instant messaging. A good time remember the good old times by gifting an Enveloopy I guess!
Below are the two items I've bought at the road shows for my peeps this Christmas!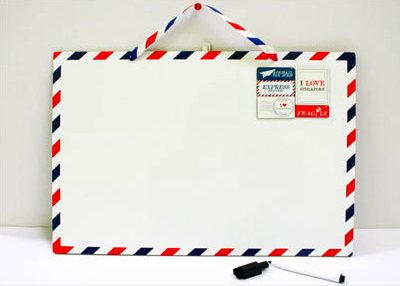 Enveloopy – Whiteboard with Magnets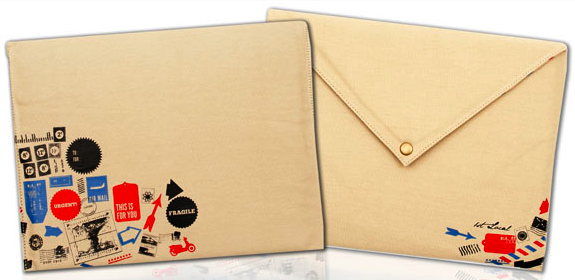 Enveloopy – Laptop Canvas
So funky! Can I keep for myself instead? Do pop over to http://shop.vpost.com.sg/Enveloopy to view the full range of cute and quirky items they have!
Have a Merry Enveloopy Christmas! 🙂
Comments
comments