"你从来没有听过这样的插班生。这一夜,她们将挑战Crazyworld Café 最迟开唱的音乐会,并自选数十首Freshmusic 10年100大入围作品,带给大家一个最疯狂的夜晚,不到筋疲力尽不罢休。是逞强,还是坚强,其实都无所谓,因为在音乐中疯狂本来就不需理由。(插班生2010年发行《人生实验课》入围Freshmusic 10年100大专辑初选。)
关于Freshmusic 10年100大专辑企划:
音乐无从比较,终究是一群人的主观意识的选择偏好。Freshmusic 10 年100大专辑企划并不在于确立,更多是在于分享。成立5年的 Freshmusic 乐评网站希望透过此企划,一起回顾过去10年深具完整性、前瞻性、概念性并且触动心弦的优秀专辑。"
~~~~~~~~~~~~~~~~~~~~~~~~~~~~~~~~~~~~~~~~~~~~~~~~~~~~~~~~~~~~~~~~~
Thanks to OMY for the invite to The Freshman Music Showcase on the 3rd Dec. I was there with 2 other bloggers. It was raining for the entire day and although I was a little wet, I enjoyed the performance lots!

Held at Crazy World Cafe, a stage for the budding musicians.

Do you still remember these two ladies from Project Superstar 2? They have since formed their own band called 插班生 and this is the first time I'm attending their performance.
They performed songs from the past 10 years, picking signature songs that were hits each year from 2001 all the way to 2011. Nostalgic. I especially love the rendition of Eason Chen's (陳奕迅)《謝謝儂》. It was so nice! Another one I love was 張懸's 《寶貝》。Hahaha…. I personally love this song a lot because I sing it to my little Kele (he's my little pet rabbit, heh…and has been tramautised by my singing for 3 years and running… hahahah) ALL the time. And 插班生 rearranged the song and mixed it with Justin Bieber's "Baby" and it was surprisingly refreshing!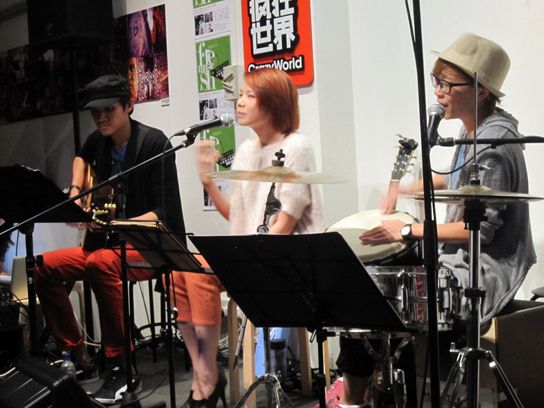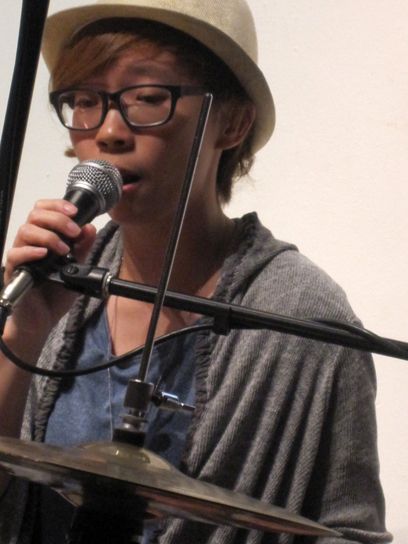 It was quite sad that I didn't managed to sit through the entire performance. I was feeling sick from getting wet in the rain I guess and was having a bad headache. I left halfway through the performance. Haiz….. Would really love to stay throughout but the headache was a little too terrible to bear… sobs.
Find out more about them:
FreshMusic Facebook Page: https://www.facebook.com/pages/Freshmusic-音樂雜誌/121744754510531
FreshMusic Blog: http://www.wretch.cc/blog/freshmusic
"是逞强,
还是坚强?
其实都无所谓,因为在
音乐中疯狂本来就
不需理由."
Comments
comments