I'm terrible when it comes to DIY manicures. Even if its just painting one single colour without any fanciful designs. But i wanted to learn how to do it properly and was glad to come across The Faceshop Nail Dot Pen when I was shopping for nail polishes a few weeks back!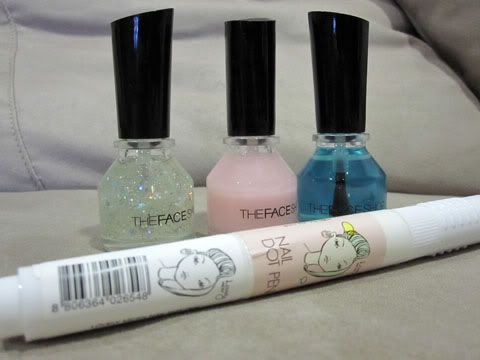 Pink bottle: Base coat
Green bottle: Top coat
Clear bottle: A clear polish with lots of bling bling stuff inside!
The pen looking like thing is the Nail Dot Pen! There's 3 colours: Black, White and Sliver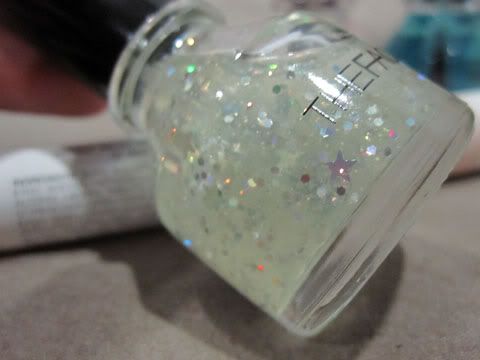 Can u see a star inside? Shall try this soon!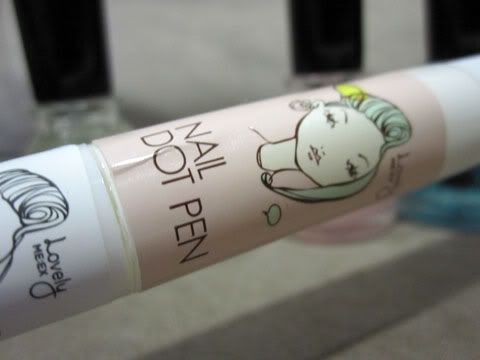 Nail Dot Pen in White
I painted 2 coats of black and after it dried, I started dotting with the Nail Dot Pen!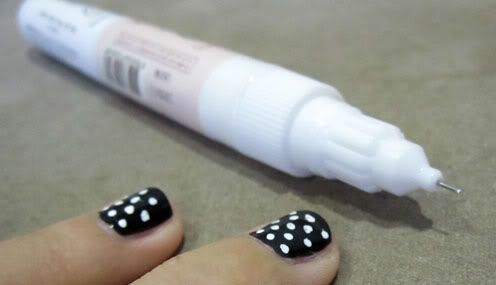 Results!!!
Side note: After I used the right hand to dot my left hand… there's the sudden realization…"How to use my left hand to dot my right hand?!" Hahahahaha….
Of course it was a struggle but managed it! Although I took much longer!
I like the Nail Dot Pen! Make things so much easier! But I really dunno whether I got a faulty one or what…. The cap is so tight that its so difficult to remove!