Advertorial
Let me ask you (the ladies!!) a question first before I start: Do you use female hygiene wash to care for your V-zone?
I know. Most of you are going to going to tell me "No, I don't." In fact, only 1 out of 10 females uses female hygiene wash. Me too. I don't… until I know about Lactacyd Intimate. And I'm going to share it with you today! 🙂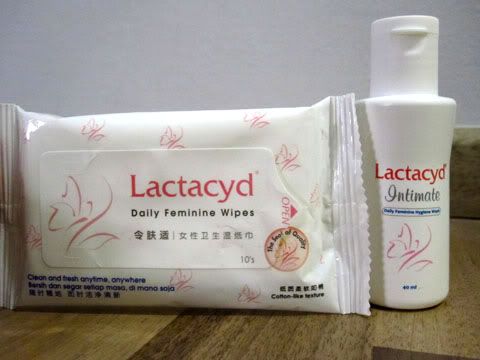 Lactacyd Daily Feminine Wipes and Lactacyd Intimate Daily Feminine Hygiene Wash
When I was given the samples to try, I had a burning question that I wanted to ask (I know you have it too! hahaha)! Here goes….
Question:
Why do I need to use a feminine wash? A shower foam has the same function of cleaning my V-zone isn't it?
Answer:
Actually no. Our normal skin has a pH level of around 5, and our V-zone is slightly more acidic, with a pH level of 3.8 to 4.2. As we know, soap and shower gel/foam has a higher pH level, around pH 6-10, which will destroy the natural acidic protection of our intimate part and cause discomfort or abnormal discharge. The alkaline nature of soap and shower foam/gel will also prevent the growth of good bacteria in our vaginal ecosystem. And hence, we should not neglect the special care for our V-zone!
Since our V-zone has a slightly acidic pH level, it acts as a layer of natural protection. It promotes the growth of good bacteria and fights against external bacteria and hence prevents irritation and infection. Our vaginal ecosystem consist of Lactic Acid which is essential in maintaining the pH level thus making ladies feel fresh all day!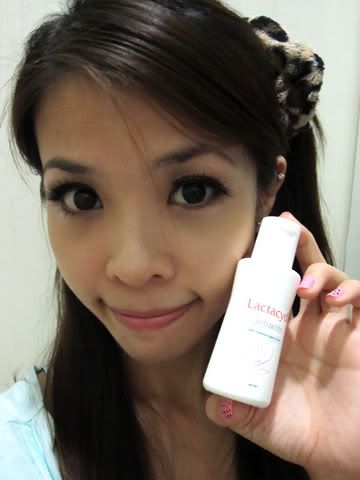 Lactacyd Intimate
Daily Feminine Hygiene Wash
I tried Lactacyd Intimate Daily Feminine Hygiene Wash for around 2 weeks and I love it! Before I review, let's look at the ingredients first.
Lactacyd Intimate Daily Feminine Hygiene Wash is hypoallergenic and contains natural ingredients like Lactic Acid and a extra natural milk extract, Lactoserum, is also added to provide moisturising effects.
Knowing that it contains all natural ingredients, I felt safe using it (If you had followed my blog posts, you would know that I have sensitive skin and always has eczema attacks…zzzz…). I just use it like how I use my shower foam, very convenient, and I really like the very light floral scent! Smells really good! Love it! It is suitable for use during menstrual period too! Actually I thought that we should all the more use it during that time of the month to keep ourselves clean, and free from odour and itch!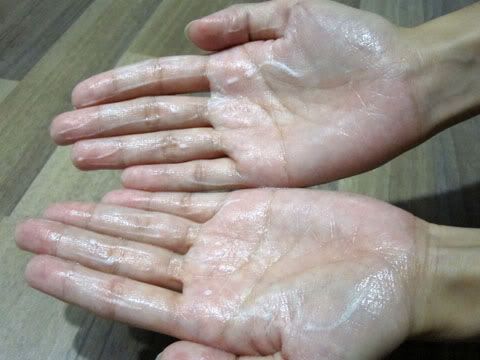 Very gentle formula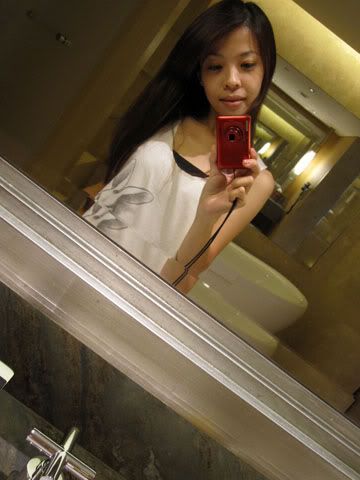 Going for my shower!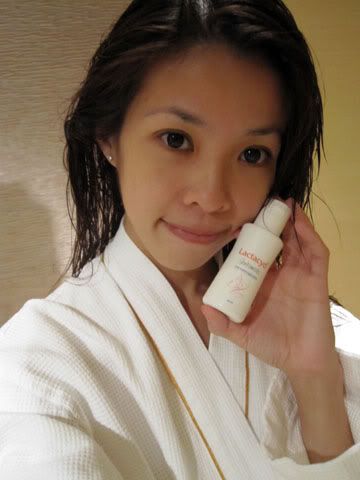 My Lactacyd Intimate Daily Feminine Hygiene Wash! Nice, clean and healthy!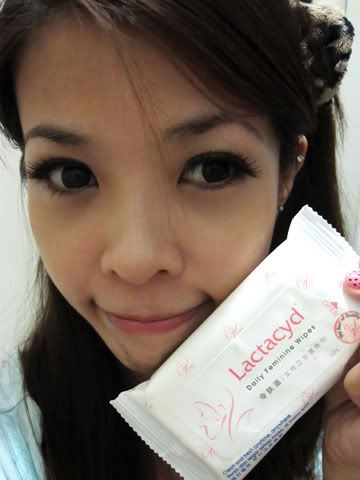 And look at what I have here… Lactacyd Daily Feminine Wipes!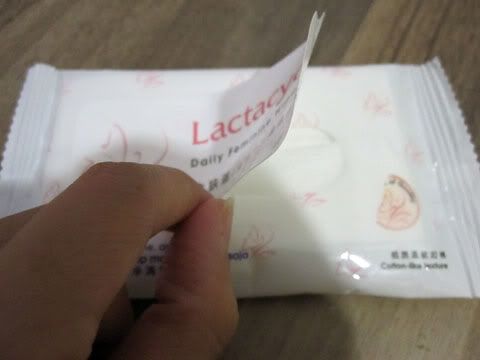 Just pull the sticker that covers it to pull out the tissue. Very hygienic!
I love the wipes! It's written on the front of the pack "Clean and fresh anytime, anywhere". How true! Its so convenient that I carry a pack of it in my bag when I go out. It serves to freshen up instantly when you are on the go and is especially useful during our menstrual days, with every change of our sanitary napkins.
I used to want to get wet tissues but because I'm not sure if the ingredients are suitable for V-zone use, and so I never did. And most wet tissues has added fragrance and I'm worried that it might cause a allergic reaction and when I was given the Lactacyd Daily Feminine Wipes, I knew I found what I wanted! Wonderful product! Loves~~!
Lastly, a few frequently asked questions by the ladies:
Q: Do I need it when I get infection?
A: Yes! Before infection arises, to prevent and relief infections.
Q: Will V-zone wash affect the natural capability for our V-zone to balance itself?
A: No, it will not affect the natural ability to balance itself. It will replenish the lactic acid instead of affecting the natural capability of producing it.
Q: Any side effects?
A: All natural ingredients… so no!! 🙂
Q: I heard that some people use v zone wash to clear breakouts, is this true?
A: Yes its delicate to facial skin. However, facial wash is not recommend to use for V-zone even although it's very gentle.
So make the right choice today ladies! Start caring for your intimate areas with the right products! 🙂