I was browsing a magazine sometime back when I chanced upon this!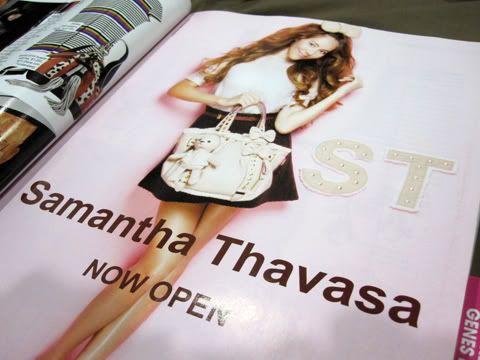 Samantha Thavasa is now available in Singapore with its flagship store opened in ION!
Samantha Thasava Overview:
"Samantha Thavasa is one of Japan's leading fashion brands and has been endorsed by both Japanese and international celebrities alike, including Jessica Michibata, Beyonce, Penelope Cruz, Paris Hilton, Jennifer Lopez, and Victoria Beckham. Known for its girlishly chic handbags and accessories, Samantha Thavasa embodies femininity at its best – womanly confidence with a youthful dash of fun and spontaneity."
And I'm in love with the bag that was featured in the print ad!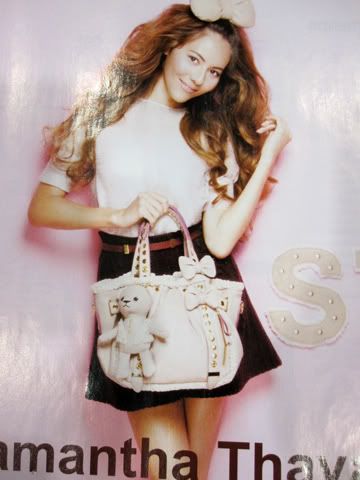 A closer look… So girlish so kawaii isn't it?!
$479 for this cutie… Should I should I?
I was asking Dear Dear if I should go get it… Its always the same reply, "喜欢就买吧.." But still he said… he doesn't understand why I need so many bags….
Hahaha… I think men won't understand! Hahahaah….
OKie….
Ermmm…
Should I? ;p