After considering for the longest time, and being spurred on by Kaowee and Rachel, and finding a comrade in deed, Fiona, I've finally decided to embark on my braces journey! Yes, at this ripe old age when all the others had done it in their teens! hehehehe….
Fiona and I googled and looked through forums and decided to book a consultation with Dr Cheng from Mount Elizabeth and there…. No more looking back!
First Visit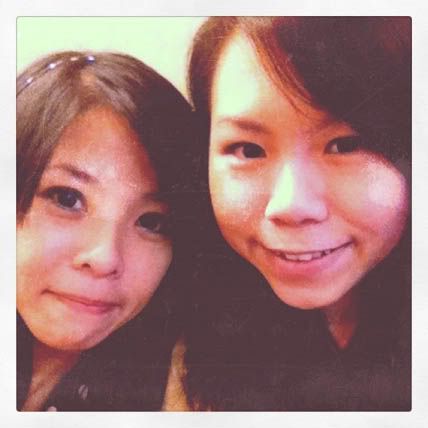 Me! and Fiona!
Dr Cheng looked at my teeth and determined what was needed to be done. I had actually intended to put on braces only for the top row of my teeth but according to Dr Cheng, that wouldn't be good because then the top wouldn't align with my bottom row. So no choice loh, had to do both if I really wanted to do it. Dr Cheng also advised both Fiona and I to extra 4 of our premolars, 2 up 2 down, to make space for the teeth to adjust. We really didn't want to but Dr Cheng told us that he can still do it for us without the extraction but our teeth will be popping out significantly. Sigh… I don't want to have my teeth straightened and face another bucks teeth problem. So in the end, both of us decided to go ahead with the extraction.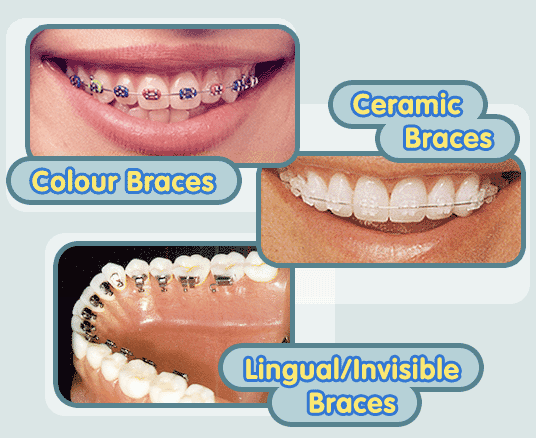 *Picture from http://www.orthodontics.com.sg/braces.htm
We were shown different types of braces. We picked the metal braces (coloured braces). I picked that because it was cheap loh… hhahahaha….
I know there's a new invisalign…. but very expensive… 🙁
Was the braces put on upon the first visit? Nope. Dr Cheng inserted 8 spacers/separators in between my teeth to create space for the bands that are to be fixed on during our 2nd visit, and 2 X-rays were taken.
That's about all that was done on the first visit and we had to return for a second appointment one week later.
The separators caused a bit of discomfort because they were putting quite a bit of pressure on my teeth and there were some soreness and difficulty in eating. 🙁 I sticked to eating softer food and ate very slowly!
Second Visit
Dear Dear accompany me to the second visit where my separators were removed and the bands were fixed.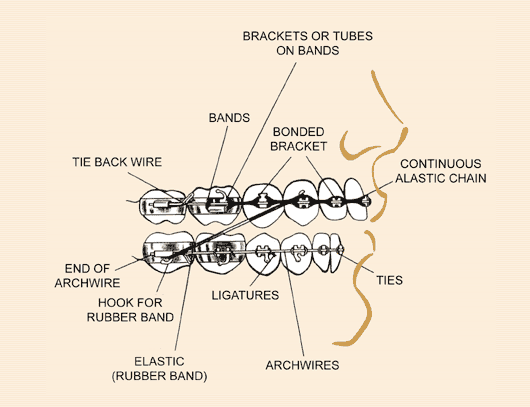 *Picture from http://www.drclaresmiles.com/braces.html
4 Bands and Brackets were fixed onto my teeth, 2 up 2 down.
I was looking forward to removing the separators but the bands and brackets weren't comfortable either… hahaha…. Aiya, I think that any foreign object in your body wouldn't feel good loh…
I couldn't bite fully for the first few days, but it got better after that. At first I didn't dare to bite very much but soon after I got used to them, I tried to eat normally and everything was ok but food tend to get stuck at the brackets.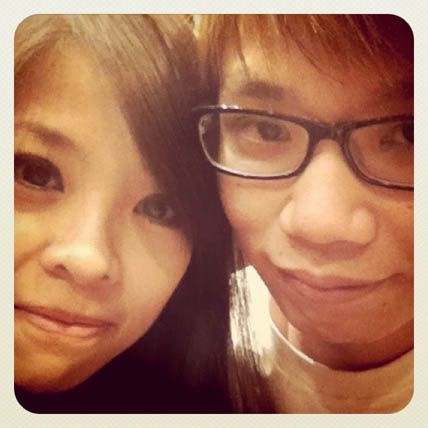 Went to Ajisen for ramen at Takashimaya after my appointment. I couldn't eat very much! I should have ate my fill BEFORE going for my appointment! Look at my smile… muahahaha… unnatural….. I couldn't bite fully then….
Extraction
Dr Cheng doesn't do extraction so he referred me to Dr Winston Tan at Camden Medical Centre to do my extraction. I just did it yesterday!
This part of the package was the one that Im most nervous about. Taking out 4 premolars… sigh… we all knew how deeply rooted our teeth are and pulling it out is no joke! But i told myself just be brave and go. I even asked my Dear to accompany me there but because he had a long night at work, so I decided to go alone!
Nothing scary actually! heh! 🙂
Dr Tan is very nice! He's very friendly and kept asking me how I feel throughout the whole process. He gave me a choice as to whether I want to take out 2 first, and come back another day to take out 2 more if I'm scared. But I don't want to go through it twice so I wanted to pull out all four all at once! Spare me the torture of going through it twice!
Dr Tan applied a topical gel to numb my gums before injecting the local anesthetic on the 4 areas on my gums. He was very assuring and gentle and made sure my bleeding was ok and the nurses were very nice too. Very fast, the whole process was over and I brought back my 4 premolars that were with me for so so many years! Hahahah….
I had the cotton gauze sticking out from 2 sides of my mouth and they were all bloody and because of the anesthetic, I couldn't feel the lower part of my face at all. But i needed to deliver flowers to a friend of mine for her birthday and so I took a surgical mask (I really don't wanna walk around orchard scaring people with all the blood. Plus, because I couldn't feel my face, I really don't know what kind of expression I'm wearing!! hahaha…), covered up my face and headed to buy flowers and brought it Outram for Joyce!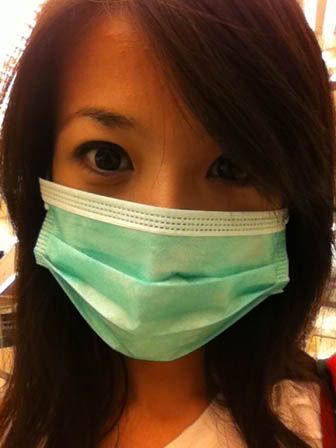 getting flowers at Ion…
Walking around after extraction….Pain? No…. The anesthetic was making me feeling-less… the pain came in only much later…..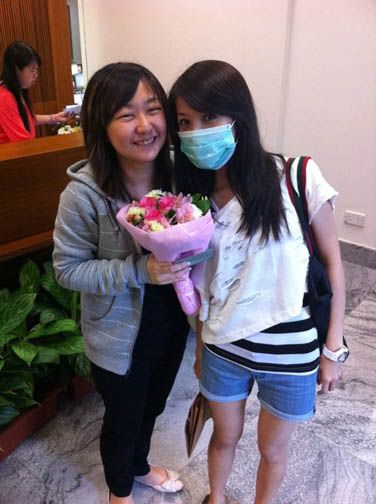 Happy birthday Joyce! I'm a crazy Kuku….
I headed straight home after that and changed my cotton gauze (oh ya… forgot to mention that I was given 2 packs of them)… still bleeding… but after an hour I got impatient and took everything out and haven't use any cotton gauze till now. Its fine actually!
It was quite sore and painful after the anesthetic wore off. I took panadol to relieve the pain. Eating wise…. A little difficult. I ate really really slowly. I think I was quite garang loh…. Dear got sushi for me and yeah… quite a bit of biting to be done. So in the end I ate quite little and ya… now I'll say that I'm constantly hungry because I ate very little.
Oh Dr Tan's nurse actually called me to follow up and check if i'm ok just now… So nice to go that extra step!
I'm going for my next visit to Dr Cheng next thursday to put up the braces finally. Its going to be a torturous one and a half years but hopefully its worth it! 🙂 Its great to have Fiona keeping me company! hahahaha….
Comments
comments