The other day, I had my first consultation with Dr Terence Tan from Halley Medical Aesthetics where I confided in him on what I am not satisfied with my complexion. Le sigh.
He very kindly recommended their Ultimate Facial Rejuvenation Treatment that promises to target the problems I have such as dullness, redness, visible pores and skin laxation.
ULTIMATE FACIAL REJUVENATION TREATMENT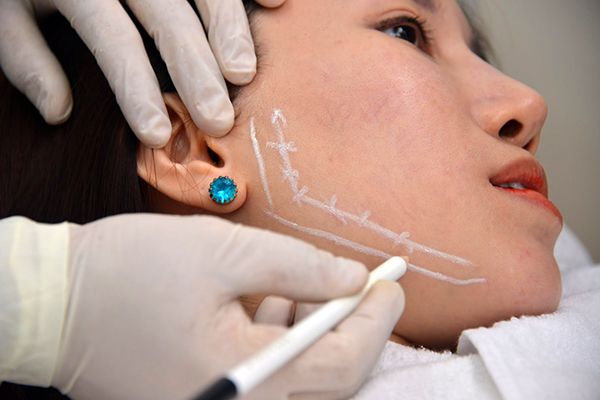 This treatment by Halley Medical Aesthetics takes Botox® to new heights by combining it with two synergistic therapies for an optimal and a more radical rejuvenation of the face. This treatment combines Micro-Botox® with laser treatments into one compact treatment for skin toning, firming, brightening, and pore size, inflammation and redness reduction.
This results in smooth, firm skin that glows and shows no visible pores or wrinkles at close up. It is THE treatment for brides-to-be preparing for their big day/wedding photoshoot or for those preparing for a big event.
For more information on the treatment, please read here.
This facial rejuvenation programme by Halley Medical Aesthetics features a trio of treatments with Micro-Botox® as the highlight of the programme:
A Micro-Botox® Treatment
A "Long Pulsed" Restoration Laser
A "Q-Switched" Brightening Laser
This was my first consultation and I like Halley Medical Aesthetics so much already!
THE PREPARATION
The friendly nurse removed my makeup, washed my face thoroughly and applied numbing cream on my skin.
Dr Terence Tan is not only very professional, he also tries to keep the atmosphere less stressful and less nerve wrecking for his patients.
As I wasn't exactly sure what was the treatment about, I clarified my questions with Dr Terence Tan who very patiently answered my queries.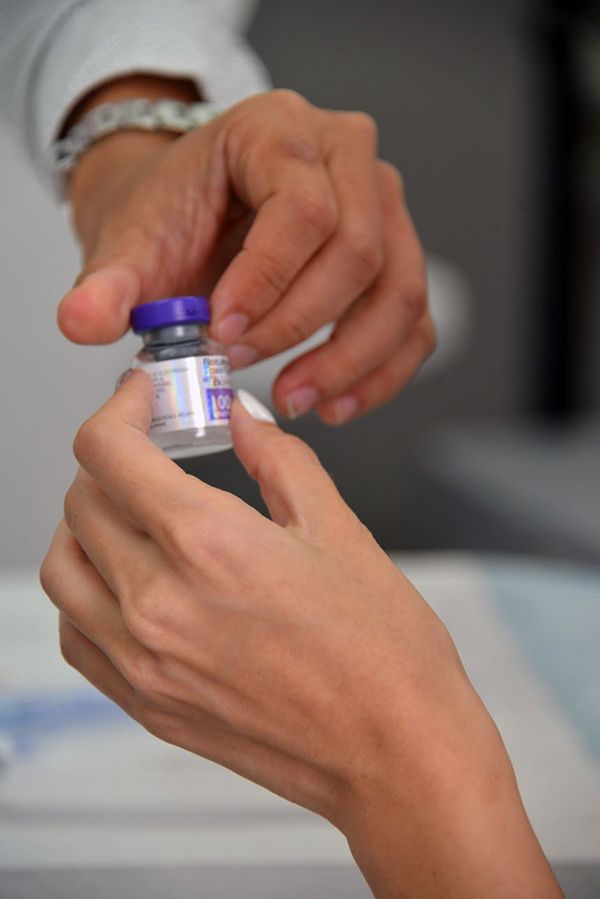 After a few minutes, Dr Terence Tan calmed me down by demonstrating how Botox looks like.
It is almost invisible to the naked eye and actually only a very small amount is required for the treatment.
THE LONG PULSED RESTORATION LASER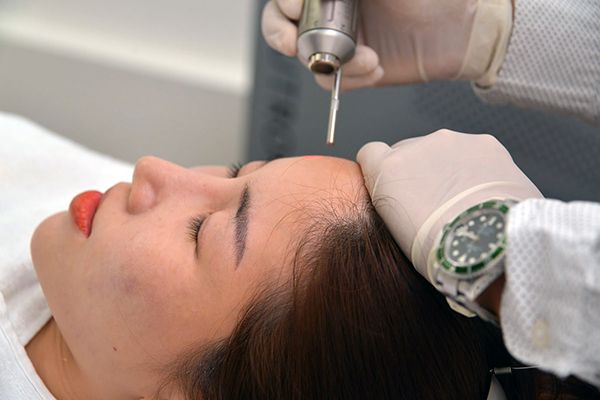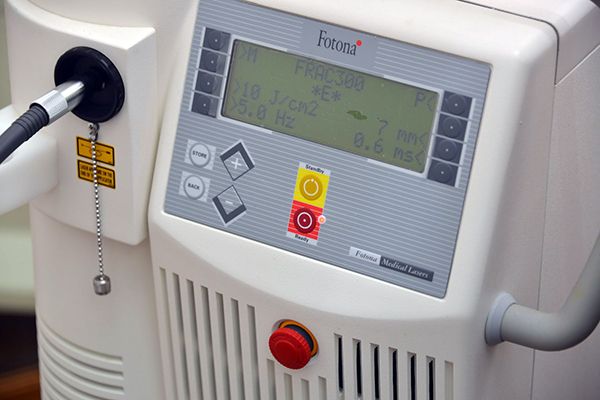 The "Long Pulsed" Restoration Laser process was performed first and the whole procedure went by pretty quickly, merely feeling like minor ant bites.
This laser is used to firm the skin through stimulation of collagen production through cells in the skin called fibroblasts. The laser also targets hemoglobin within blood vessels, removing fine veins and redness caused by inflammation and acne.
As my eye area is rather sensitive, Dr Terence Tan very gently went over it at my request.
THE MICRO-BOTOX INJECTIONS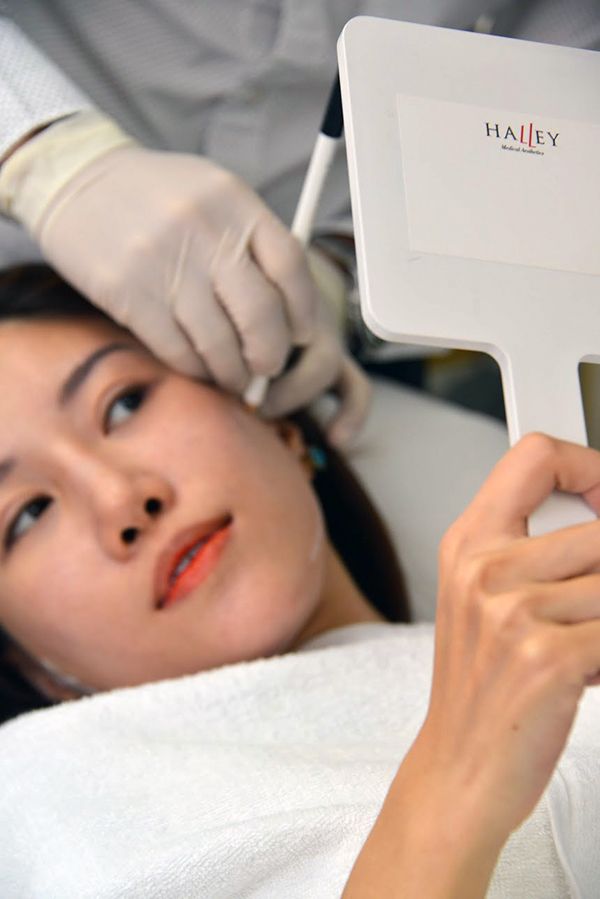 After the laser, we went forward with the Micro Botox procedure, which was injected directly into the skin to give a natural looking mini facelift. Dr Terence Tan first drew some markings on my face so he would know where to insert.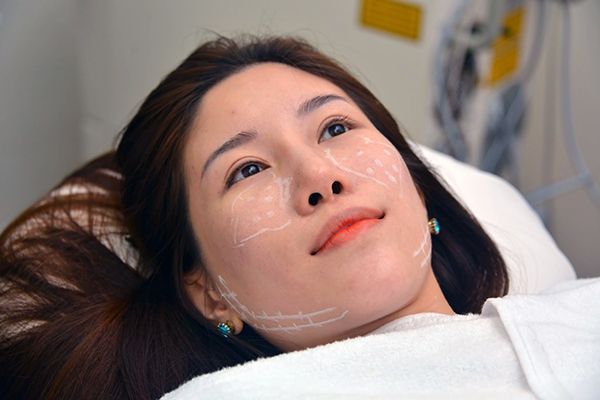 Micro-Botox® treatment is when diluted Botox® is injected in very small doses on areas like the jawline, under eye area, and cheeks for skin rejuvenation.
Unlike regular Botox® treatments, Micro-Botox® is injected in skin and not into the muscles that control facial expression. The injected Micro-Botox® rejuvenates the skin resulting in firmer, less oily skin with smaller pores.
Micro- Botox® also gives a natural-looking mini facelift due to the tightening of skin. In doing so, it freshens up the skin as it removes fine wrinkles and refines skin texture.
I had about 10 Jabs along each jawline and about 10 jabs on each cheek and a few other jabs on the forehead and under each eye. I wouldn't lie to you.
This wasn't exactly painless but still bearable and worth the effort if you are as vain as me. I would say the jaw area was the most uncomfortable. I didn't felt much at the eye area and forehead.
THE Q SWITCHED BRIGHTENING LASER
To complete the treatment, the "Q-switched" Brightening Laser was then used to even out my skin tone by removing pigments and accentuate reduction of pore size and fine wrinkles.
This treatment is important to bring a fresh, glittering glow back to the face. I was quite ok with this laser because whenever it was getting too warm, Dr Terence Tan would lower the temperature for me.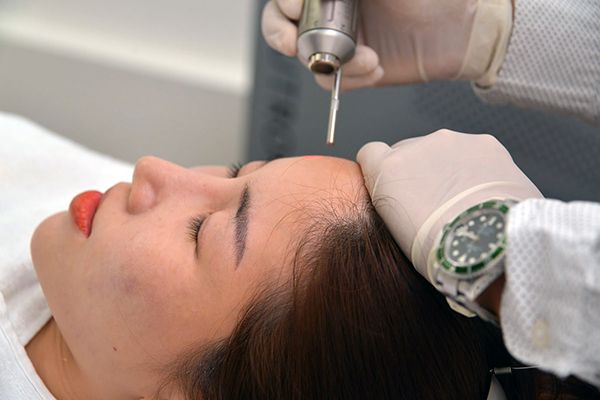 Other than being too warm at times when the laser is going over the same area a few times, it was practically painless.
I did not feel anything at all during the laser, and I have always thought I have a smaller tolerance as compared to other people!
After the procedure, I did not face any significant side effects. The bumps were pretty obvious for the first 2-3 hours with some redness. It looked as if I got bitten several times by mosquitoes. I even continued to study after the treatment for my exam the next day.
I did not have any headaches or felt drowsy after the treatment.
MY OVERALL EXPERIENCE WITH ULTIMATE FACIAL REJUVENATION TREATMENT
As I have always had slight rosacea, this treatment did not make my skin any worse or more sensitive, which is absolutely great!
My complexion became brighter and my pores were less visible over the next two weeks.
At the second week, my skin was at its prime. It was glowing and those who saw me complimented on my glowing complexion.
Overall, I am very satisfied with the results and would definitely do it again! If collagen or vitamins aren't doing much of a favour, brides-to-be can consider this treatment!
Results from one session can last up to 4 months. It is best to do this procedure at least 2 weeks before the big day.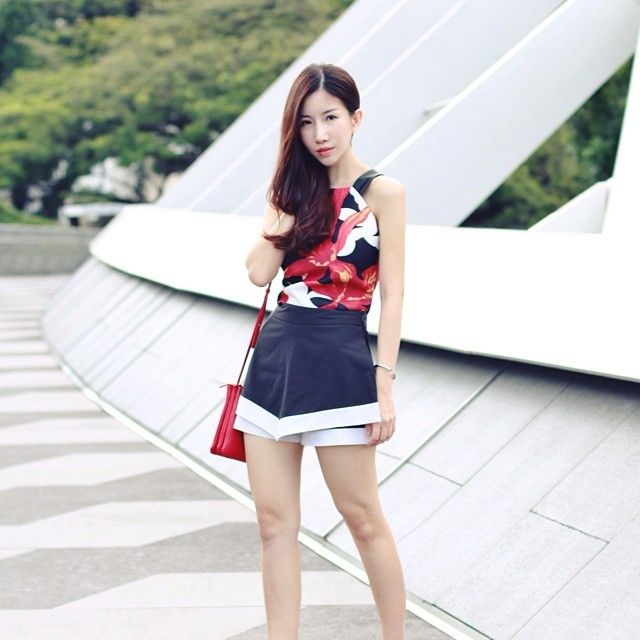 PRICE
Halley Medical Aesthetics' Ultimate Facial Rejuvenation Programme is priced at S$950.
RESULTS & DOWNTIME
Results are immediate and patients can expect the most optimal results a week after treatment.