Remember the other time I did HIFU at Halley Medical Aesthetics and I said I will be sharing about my Restylane Fillers procedure as well? Here it is!
I have always wanted to achieve a youthful looking face, and of course to achieve that, the first step is to prevent ageing with Anti-ageing skincare but what happens if you can't stop nature from taking its course? There are limitations to what skincare can do for us. After having a talk with Dr Terence Tan, I realised besides going for a Face tightening treatment (HIFU), I will need to do some fillers to plump up certain areas to achieve optimum results.
With so many brands of fillers in the market like Radiesse, Juvederm, Sculptra etc. which would be the best to target delicate skin areas like the under eye, laugh lines and forehead? The answer to it is Restylane. Restylane fillers as according to Dr Terence Tan, is one of the softest in the market which allows more efficient moulding to take place.
And of course besides the brand of fillers, it is essential to have an expert accompanying your procedure. Not everyone can treat these areas I have to say. Dr Terence Tan is the ONLY person I know who can do that. There could be other doctors who could but in my aspect he's the only one!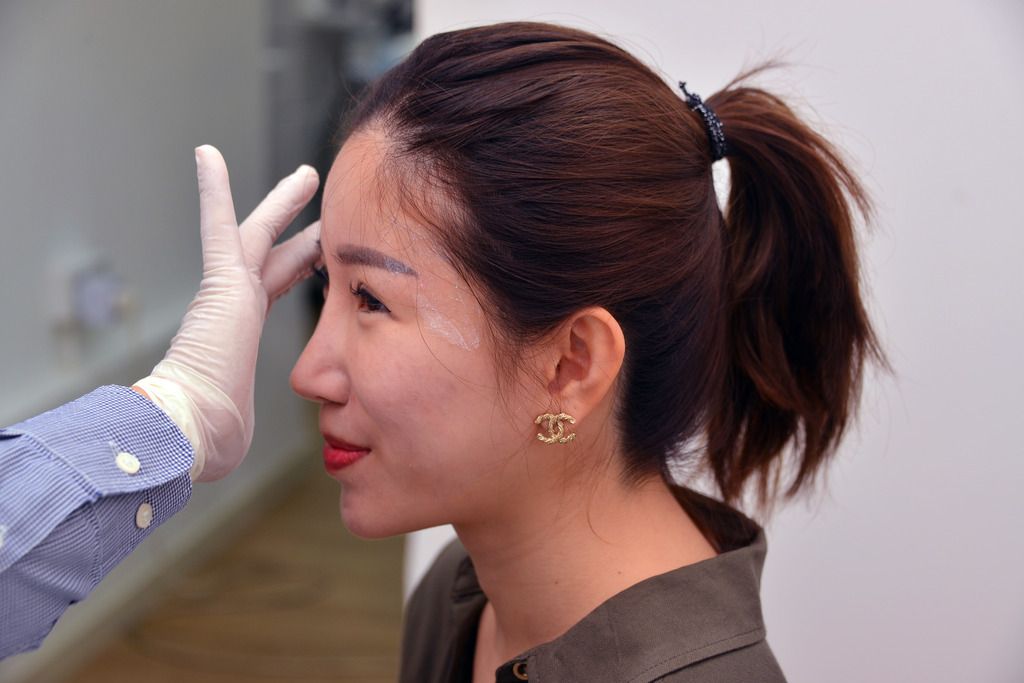 Dr Terence Tan has one of the sharpest eyes around. He noticed I have dented areas on my lateral forehead nearer to the eyebrow as well as the chin area. He explained that when we age, we loose facial volume at the side of our head as well so plumping up the lateral forehead will give me a more youthful look. I decided to skip the chin area for now but go ahead with my forehead, tear trough and laugh lines. After removing my makeup and numbing cream, we are ready to start!
During the procedure, I could laugh and smile because Dr Terence Tan was cracking jokes all the time.
He also made sure to show me the Magic Needle and the boxes of filler before opening to ensure that I was getting new and unused products. This is something I really appreciate because most doctors don't do that. The Magic Needle is not a needle but actually a micro-cannula used for injecting dermal fillers, which distributes the filler more evenly. As the Magic Needle is blunt and extremely pliable, it slides under our skin with minimal pain. And because he only needs to inject once using the Magic Needle compared to a normal needle, there will be no bruises too. Dr Terence Tan also explained this results in less bleeding.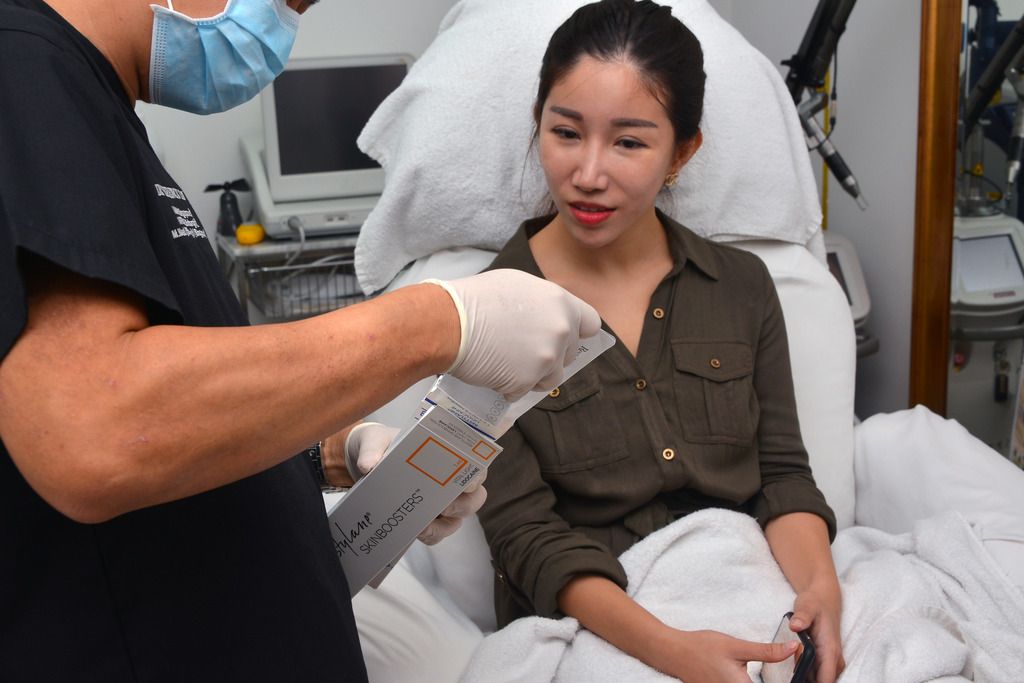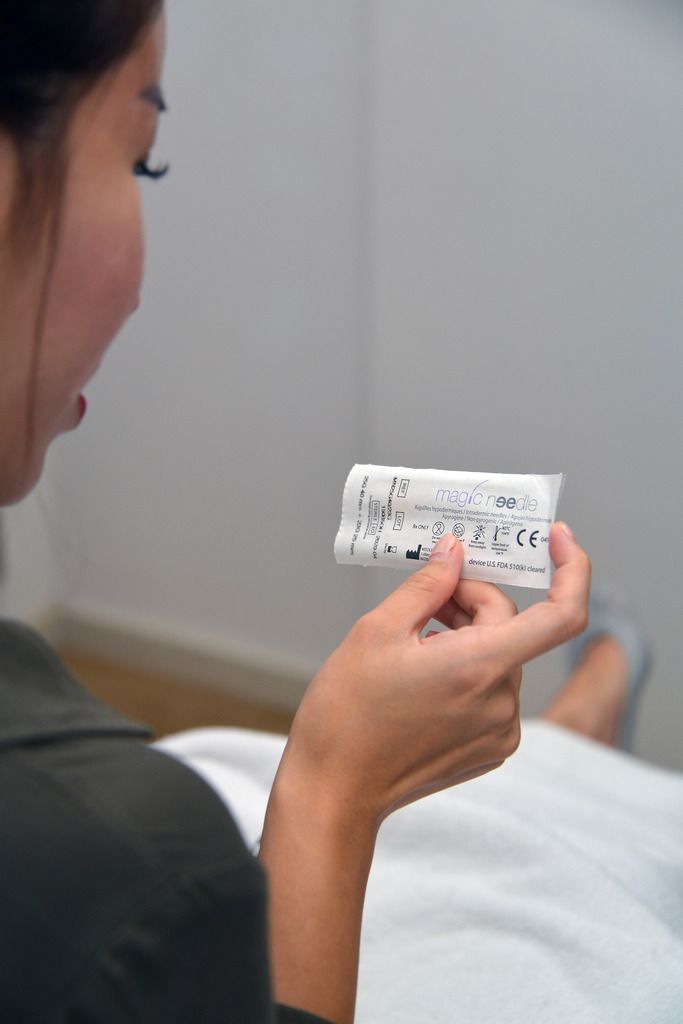 Being a veteran with fillers procedures, I have tried almost all the brands of fillers over the years to target my two biggest concerns, under eye area and laugh lines. Have visited many clinics till the extent I almost gave up as I thought these areas were untreatable. Of course, under eye concealer can hide this issue temporarily but what happens if your skin is drier under your eye area and it is impossible for you to use concealer at all without it caking up and forming fine lines after?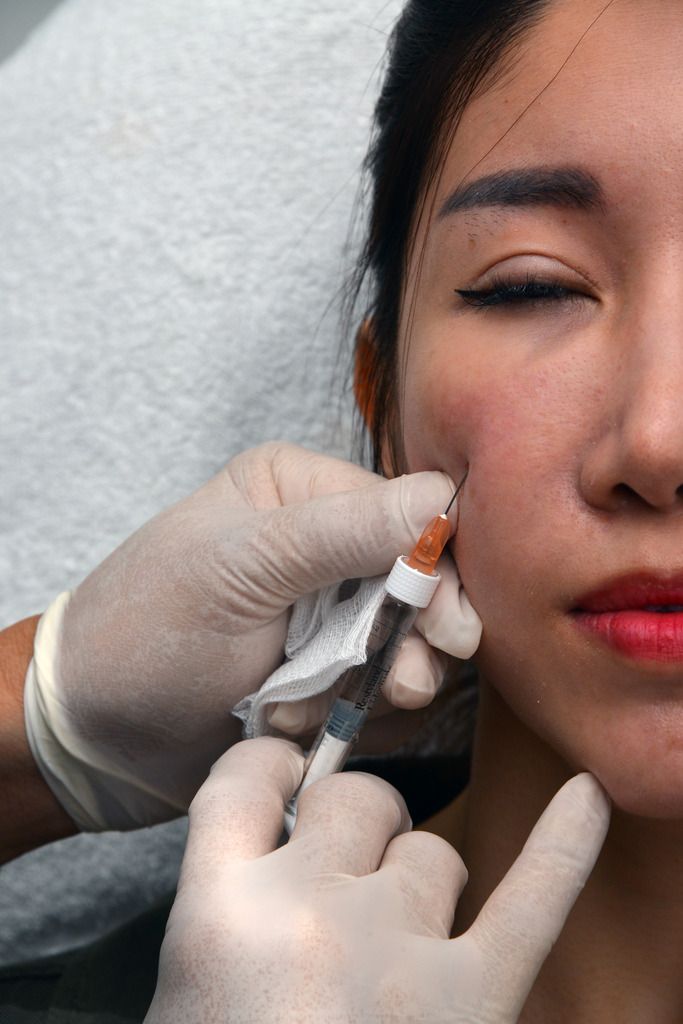 Besides the eye area, who has issues with laugh lines as well? I am sure many of you do! I have unbalanced laugh lines. My right side is deeper than my left and when I am not smiling, it is VERY obvious and of course I hate it. The thing is many doctors I have been to can't seem to tell and always inject the same amount to both sides which is unforgivable! Who doesn't want an even face right? I was initially skeptical when Dr Terence Tan told me he could fix these issues for me but I am glad I took the plunge.
His technique is also very interesting. For my lateral forehead and tear trough areas, Dr Terence Tan said he would use a "sandwich technique" for me. This involved injecting Restylane Perlane, which is a firmer filler below for lift first before putting in Restylane Vital Light, which is a softer filler to smoothen out the fine wrinkles. This results in a more natural look. For my nasolabial folds, he used only Restylane Perlane, which is a good choice for severe facial wrinkles like those pesky laugh lines.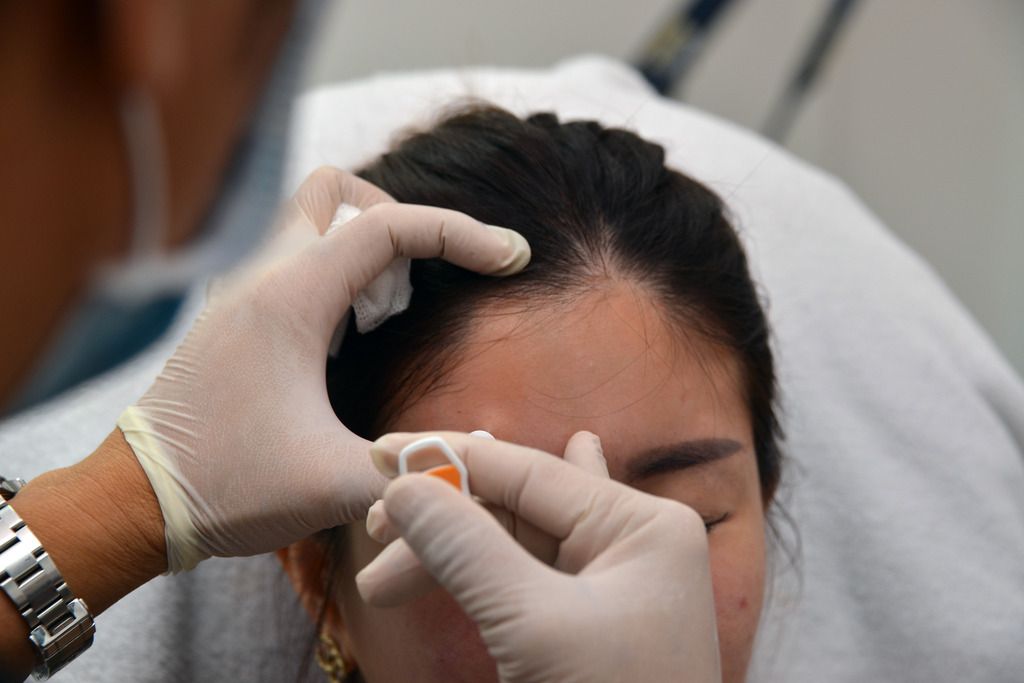 Thank you Dr Terence Tan! After the procedures, my forehead seems fuller, laugh lines are even and also most importantly, I do not need to dab concealer under my eye anymore! I can finally go concealer free!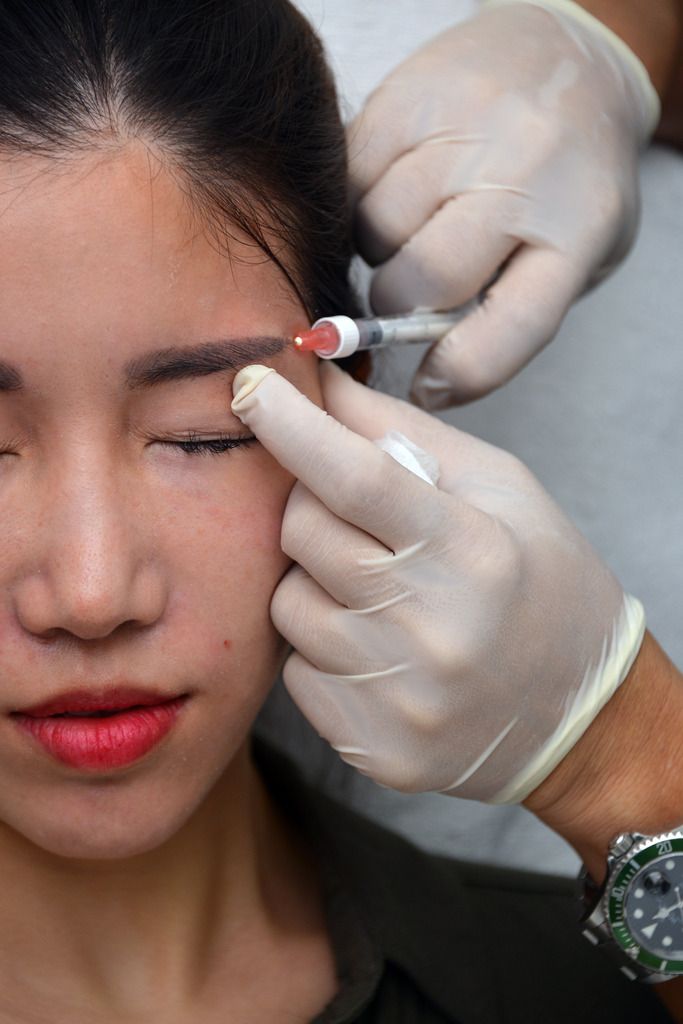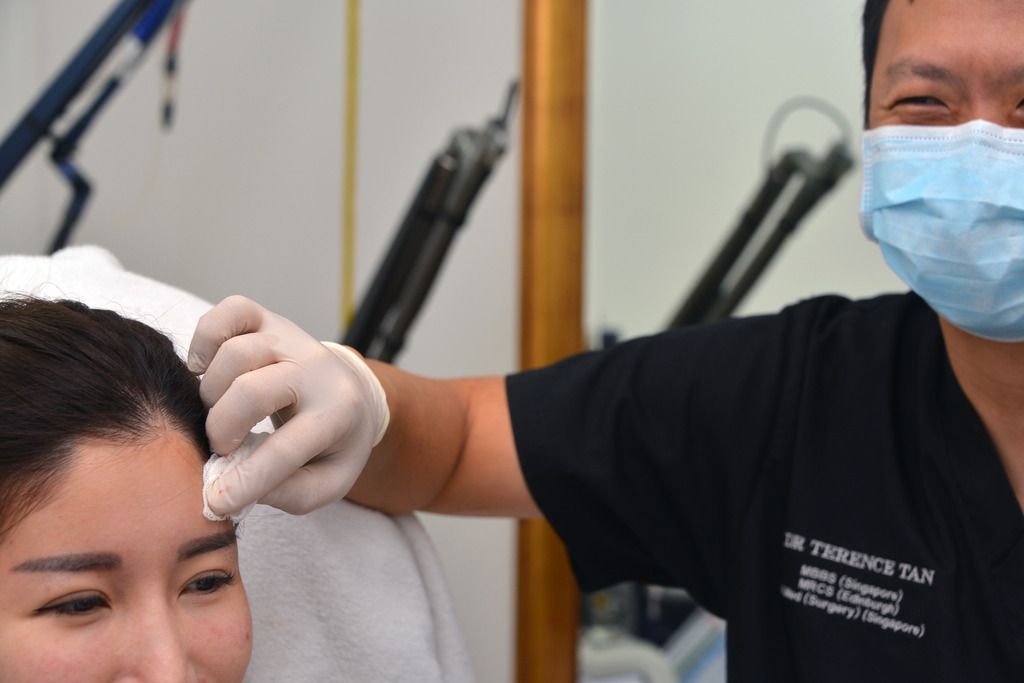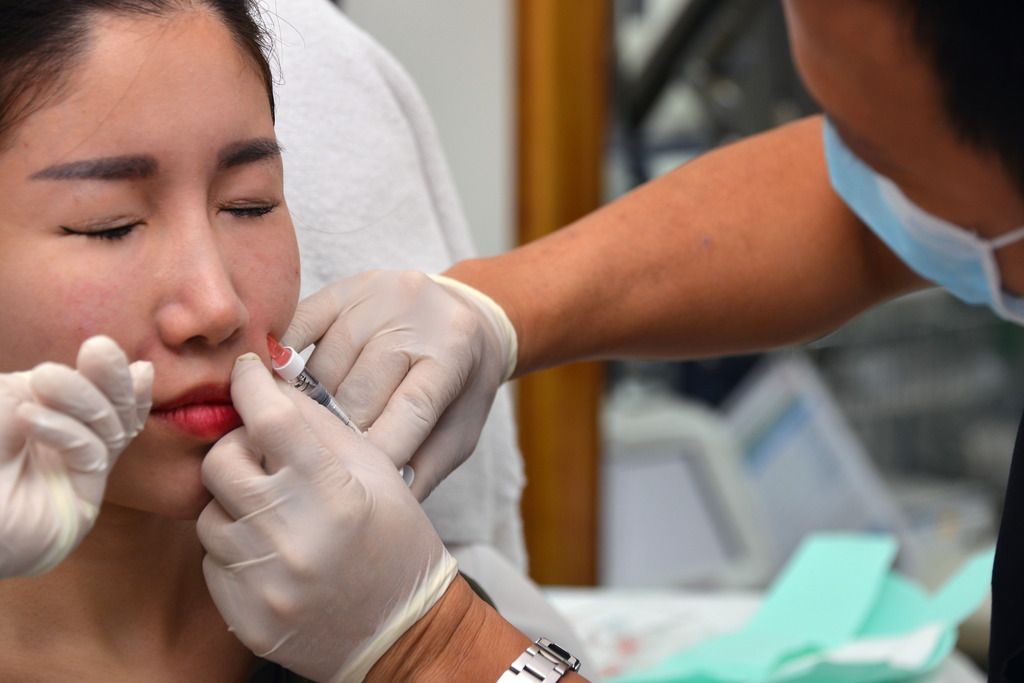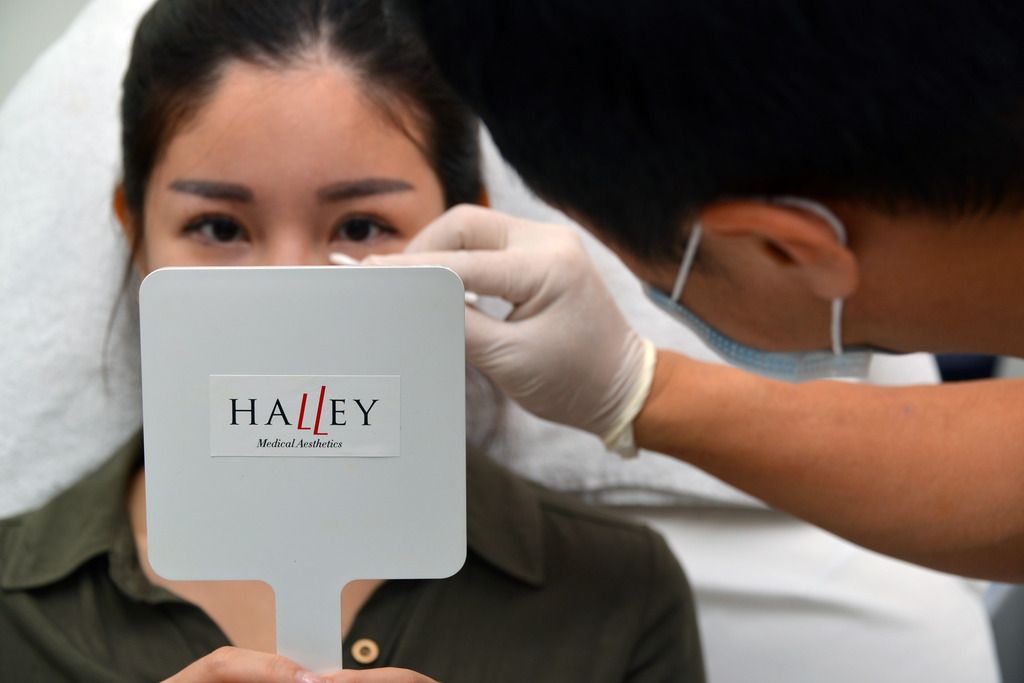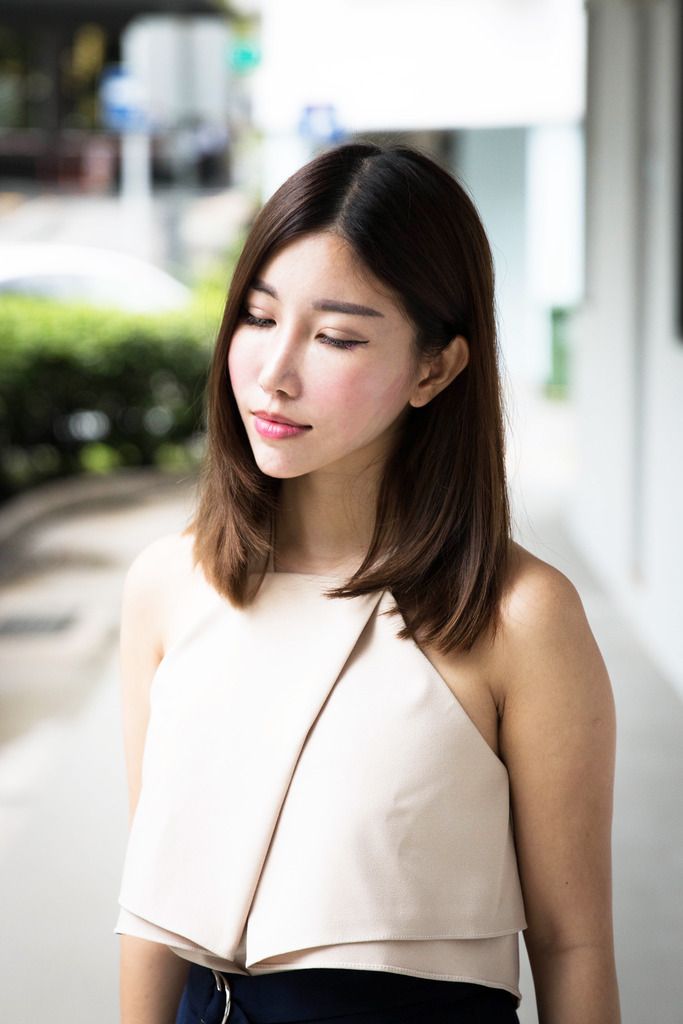 As you can see, the side of my forehead is not so sunken in and the filler has filled up the lines under my eyes and laugh lines.
So there, this is my honest review and I hope it helped you and made you believe there's something for you out there that will solve your issues.
Till next time!