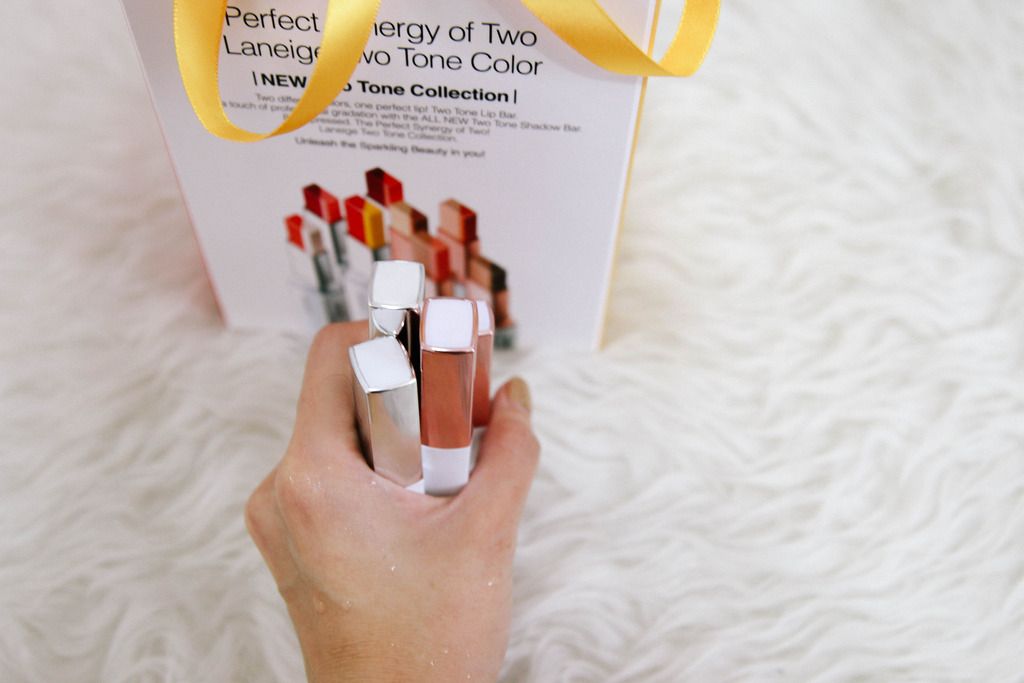 This is going to be a really short review so do stay with me!
Received the Two Tone Lip Bars and Two Tone Shadow Bar a few days back and love the colours!
The improved Two-Tone Lip Bar takes the design of its predecessor, but differs in its texture and chemistry. Having a creamy texture, the improved Two-Tone Lip Bar has a combination of high gloss and matte lipstick to give a voluminous look to your lips. The upgraded pigment technology enables a brighter and vivid color on your lips. I thought the Two Tone Lip bars glides on better this time. Lips feels a lot more moisturised.
SWATCHES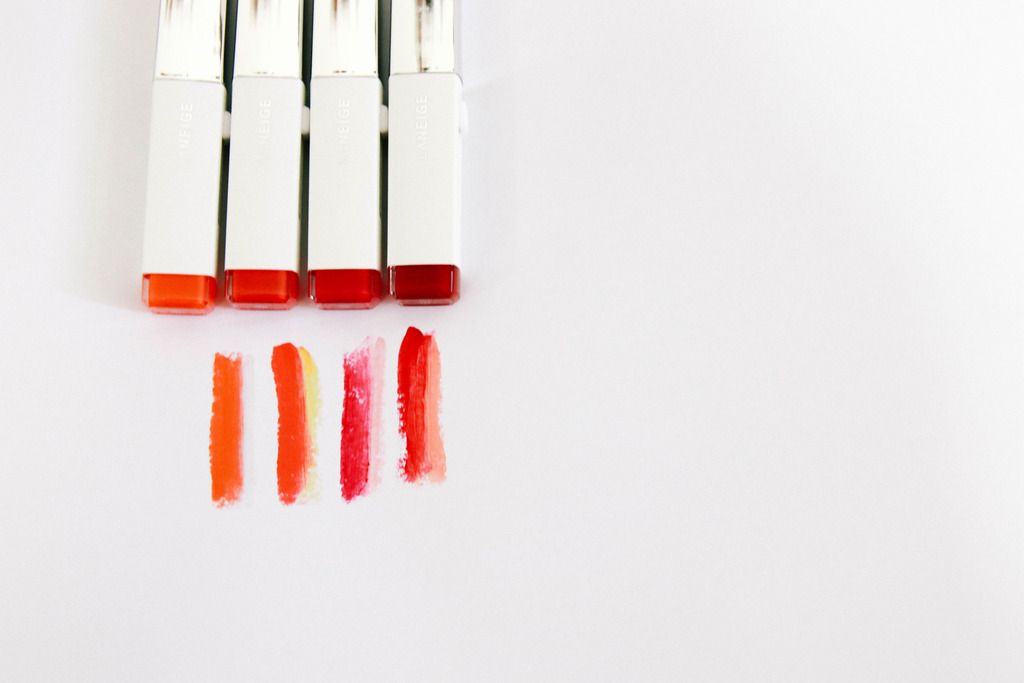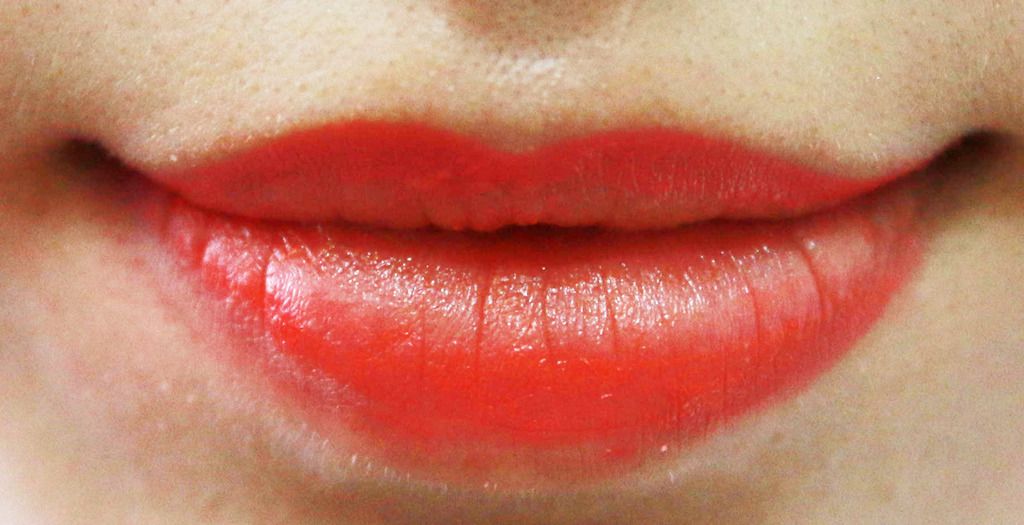 Apart  from the lips, LANEIGE has formulated a fun and innovative way to apply your eyeshadow. Blending is made way easier with the oblique cut, which provides a natural gradation effect on your eyes.
SWATCHES
Two-Tone Lip Bar
Price: $34
Two-Tone Shadow Bar
Price: $38
ALL ITEMS available in all Laneige boutiques in March