Had the time of my life in HK this year thanks to FANCL and Touch PR team! Thank you for having me at this junket. It was truly an eye opener and such an opportunity of a lifetime. Actually, come to think of it, a lot of good things happened to me this year and I have to thank my lucky stars for them. I even extended this trip with Miyake as its her first time in HK. So before heading to this trip, I have already heard of FANCL and in all honesty, I was their paying customer when they were still in Singapore! They got out of the Singapore market a couple of years ago but fans of FANCL rejoice! You will be happy to know that they will be coming back to Singapore this April 1st! SO excited for this! I have previously heard so many good things about their collagen drink and I myself bought boxes of them after seeing actual results from my sister!
Anyway, FANCL got us SQ flight tickets and it was a wonderful experience as usual. I have always been a fan of SQ flights because of the spacious leg room and food on board. Even though we were all separated, I managed to sit with Celine on the flight. Thank god I had her on the flight so it wasn't boring at all.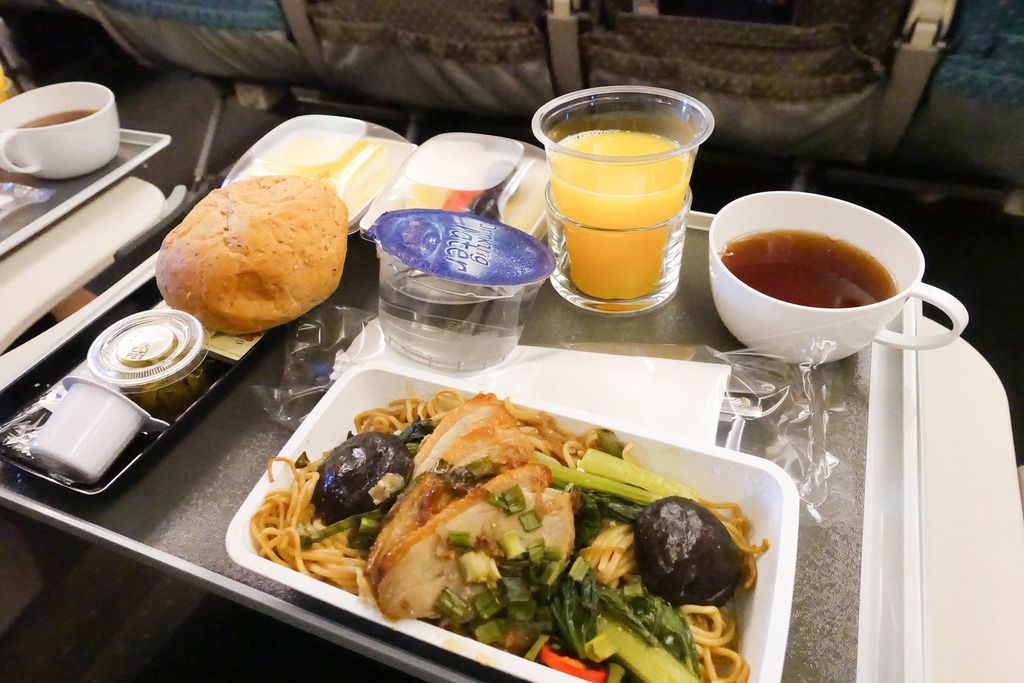 Upon reaching there, we met up with Rachel (our lovely guardian from Touch PR) and Gary (Representative from FANCL team). They were such lovely hosts! They brought us to Marco Polo hotel to check in first and then we had an hour to prepare before we leave for FANCL head office visit and brand presentation. We were greeted with a spacious room for each of us and also a specially packaged sample kit from FANCL.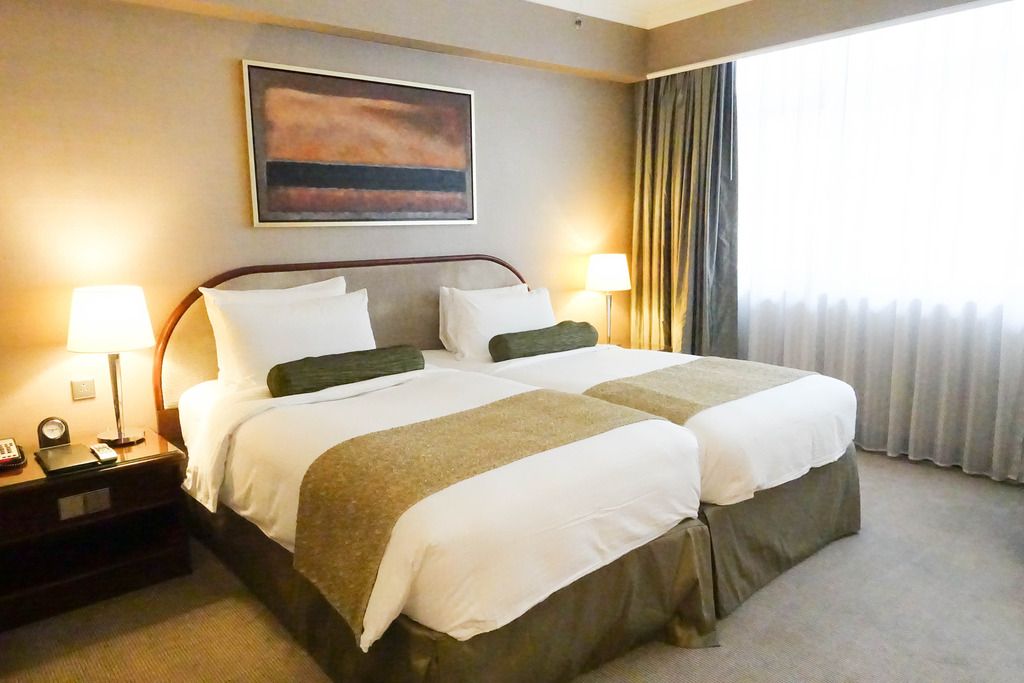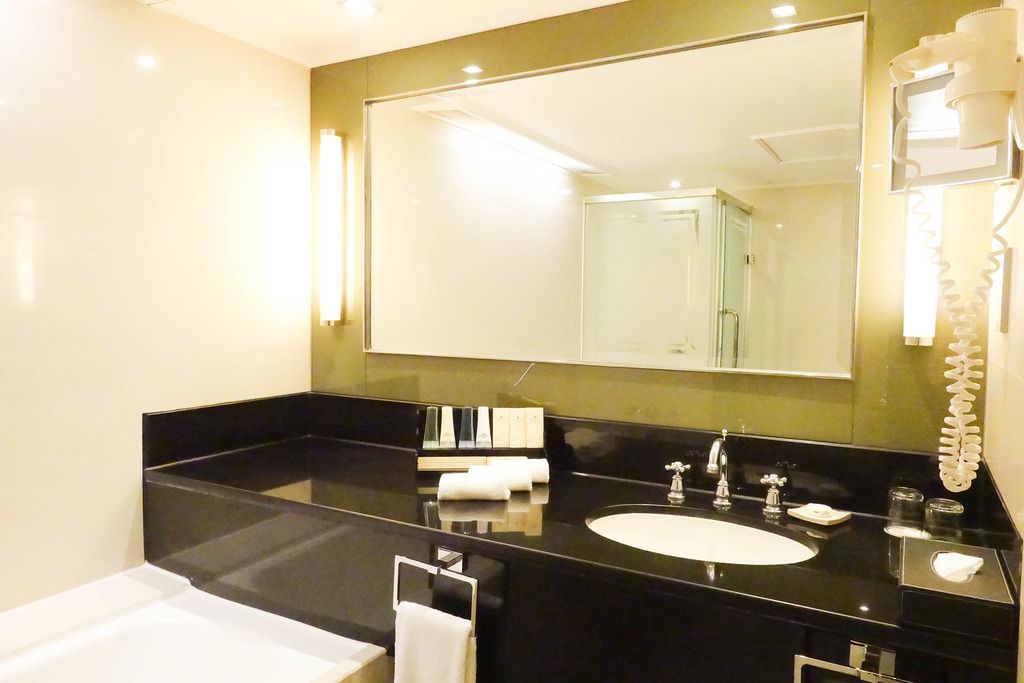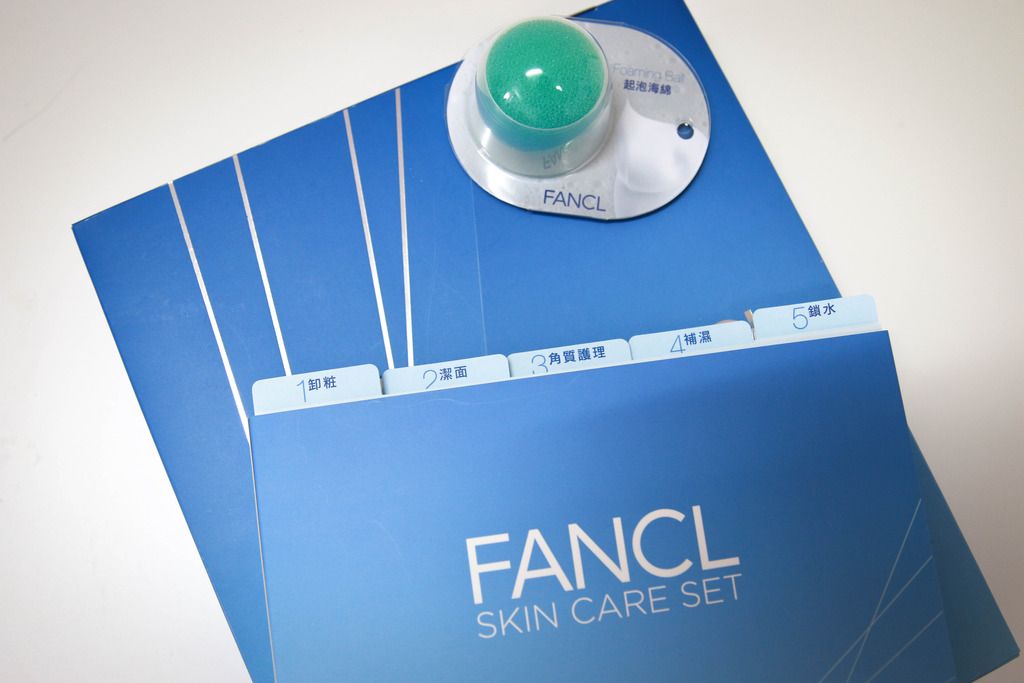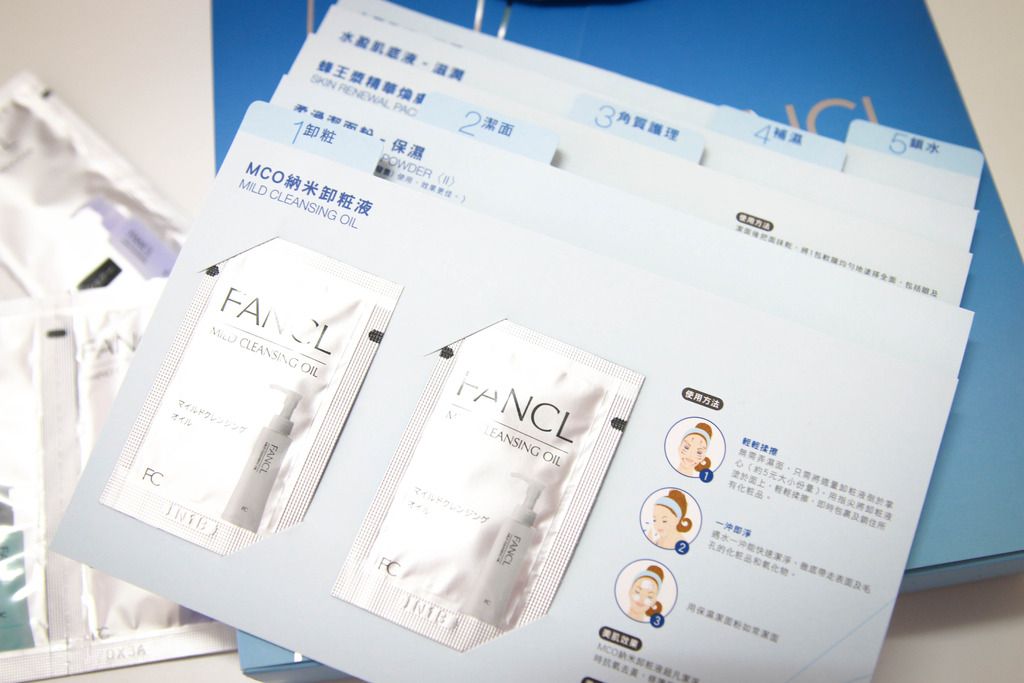 Our itinerary for the day was to go through a brand presentation, watch some demonstrations of the products and skin consultation with device workshop at the FANCL HK Head Office Training Room before ending off with a French fine dining experience. Now this sounds like quite a treat already right?
First up at FANCL HK Head Office. I like that it had a stairs within the office itself. The entire office took up two floors and you can simply walk up and down to the desired floor you want to go to or you can walk out to the lift lobby and take the lift instead. They have huge spacious meeting rooms, skin analysis stations and training rooms where they conduct workshops. Best part, we were greeted with their very own brand of Green Tea (No preservatives added) and delectable sweet treats by one of the famous patisserie in HK.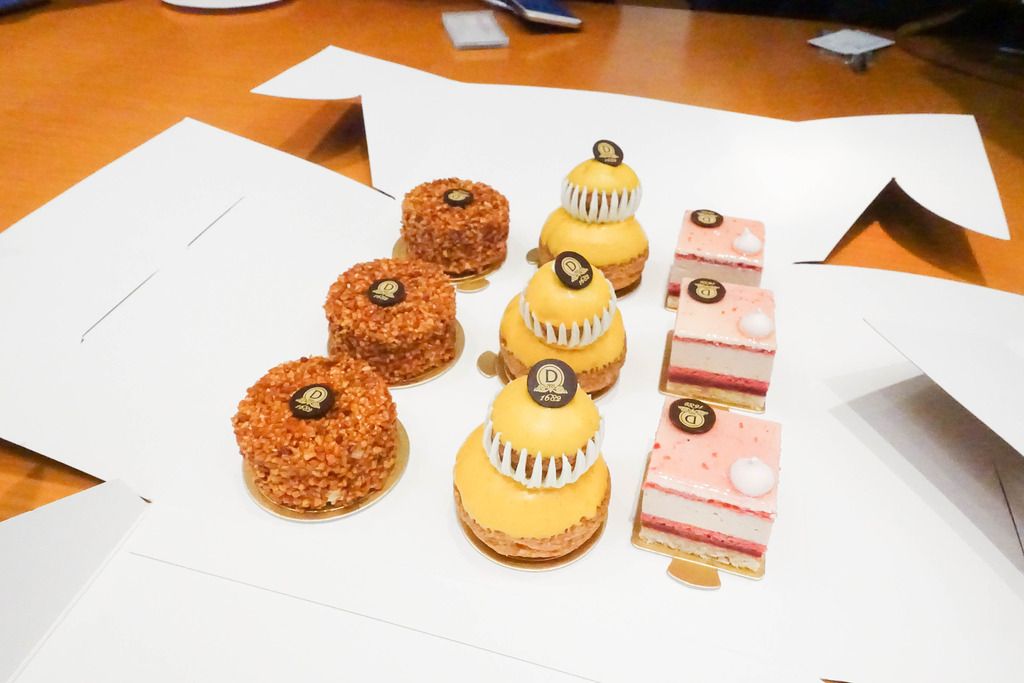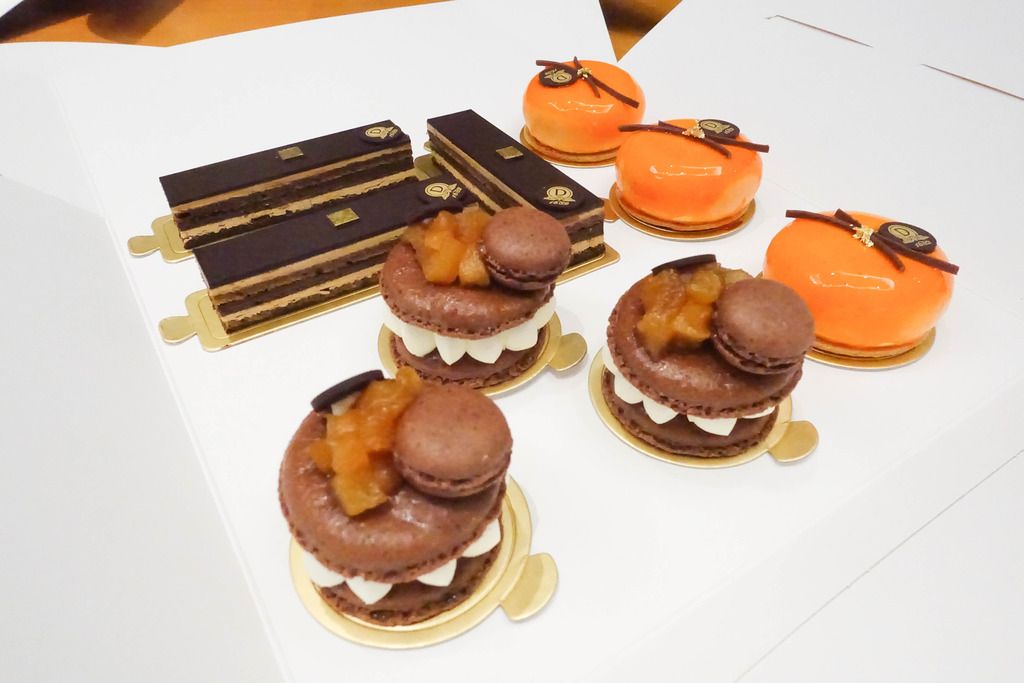 FANCL HK Head Office Boardroom, Fantastic Natural Cosmetics Limited, 20/F., Sun Life Tower, Harbour City, Tsim Shat Sui, Hong Kong
It was a thorough brand presentation led by Candy and Karen from HK Fancl team. They were very warm towards us and all had such beautiful skin. I was truly envious of their complexion! The entire Fancl team had really good complexion I have to say.
After the presentation, we went on to try out the products and did a series of tests at their training rooms. We compared FANCL products with some other trusted brands in the market and as expected, FANCL products came out as the best. FANCL products are far more moisturising and hydrating than any other brands. They also carried the long lasting advantage as well. So in FANCL, they focus on the LESS IS MORE philosophy and do not add preservatives into their products. Originating from Japan, they use high-penetration nano-capsule technology. This technology delivers precious nutrients to the deepest layer of the epidermis. Skin will look younger, radiant and more translucent with continuous use.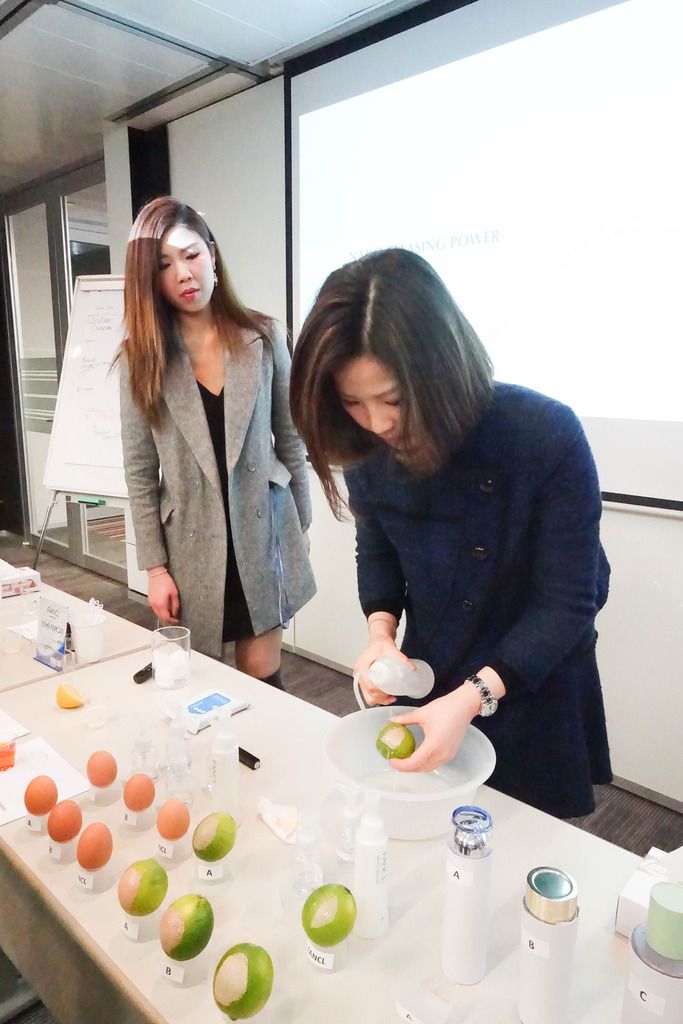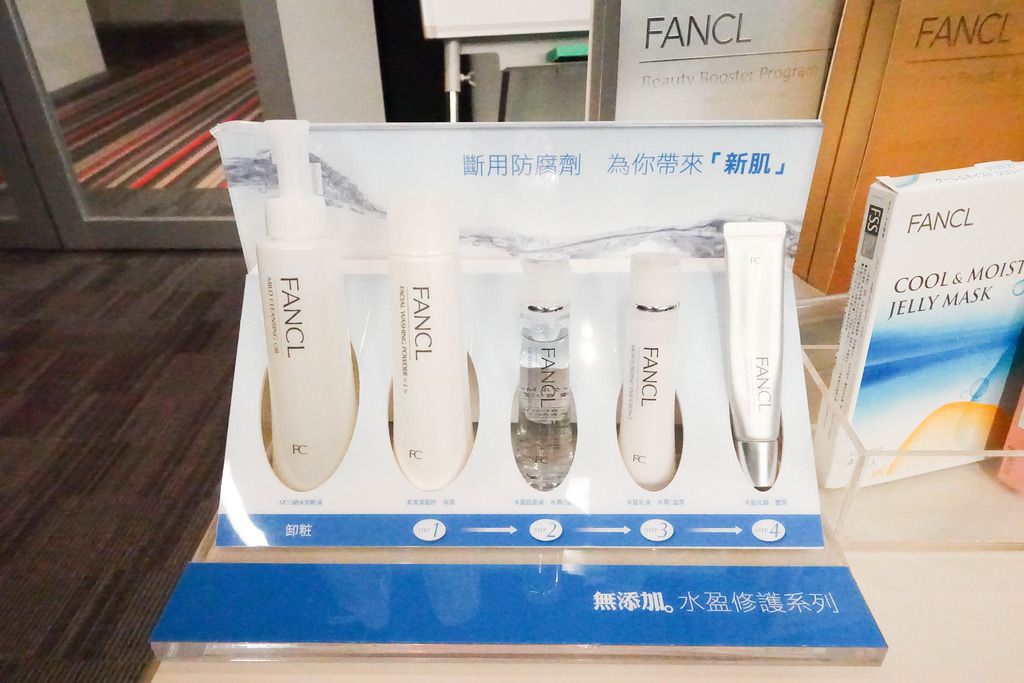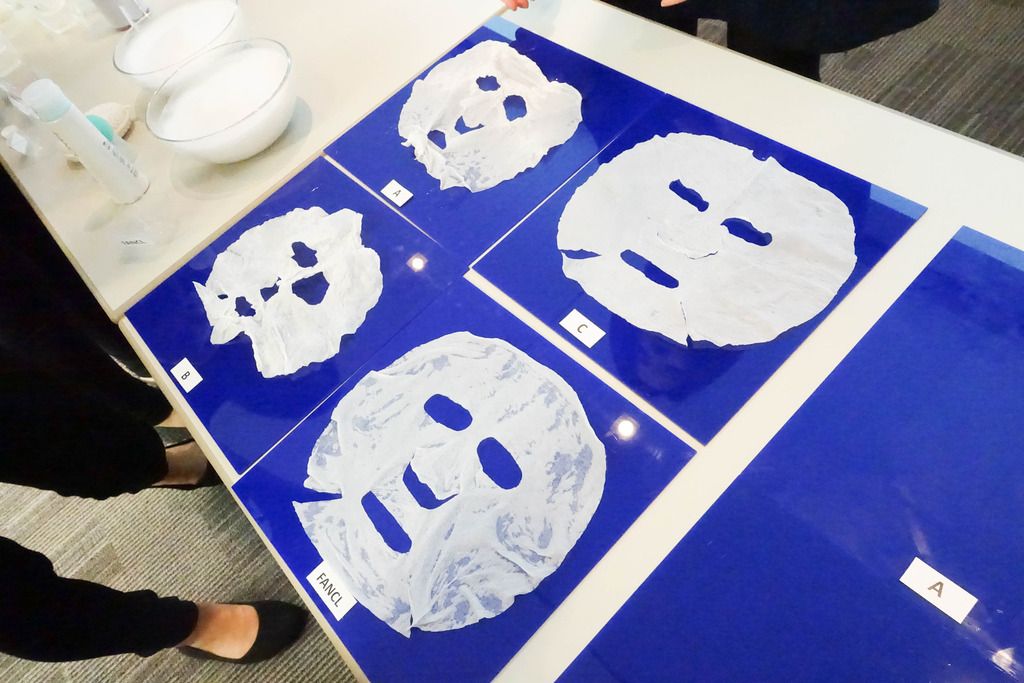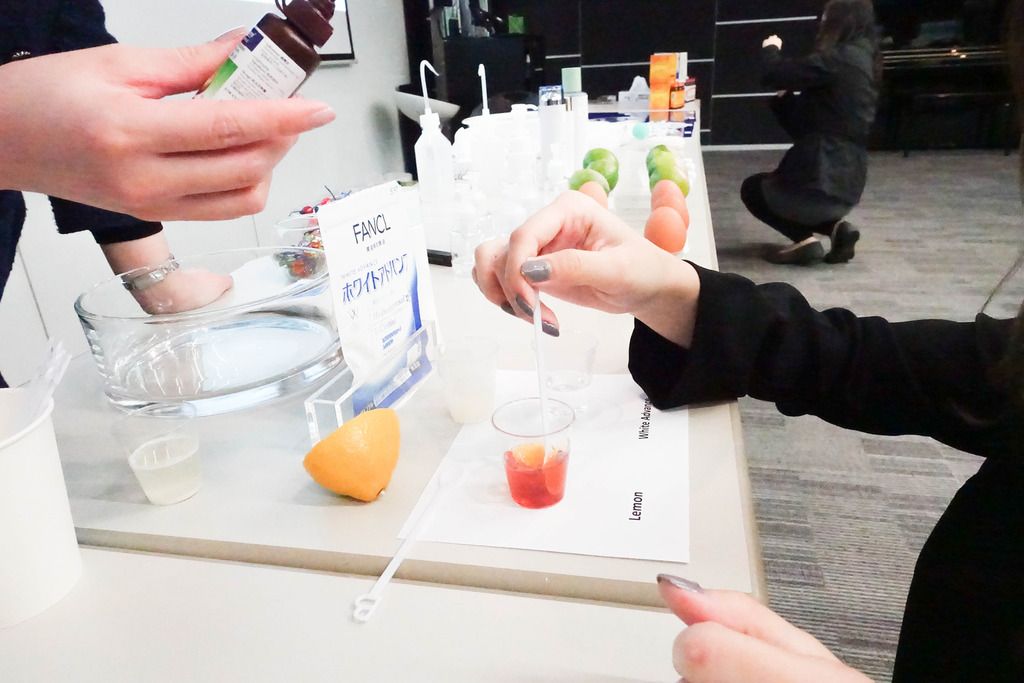 Using highly active ingredients, cells self-repair, and lead to healthy hydration and unparalleled suppleness. They also focus strongly on collagen nutrients. Very known for their mild cleansing oil, their cleansing oil thoroughly removes all traces of makeup and prevents skin damage. Containing super refined Nano Cleansing Particles, makeup is dissolved effortlessly. Texture is smooth, easy to apply and gently removes all my makeup. I have tried other brands of cleansing oil before and honestly, this removes faster than the rest.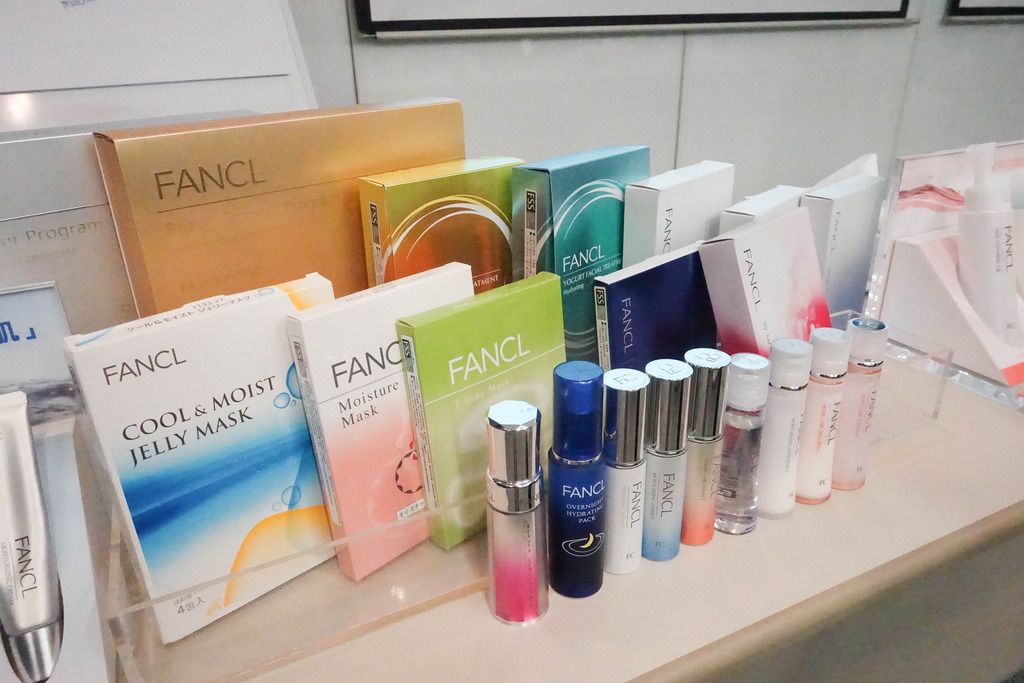 So with a rather huge R&D department, they sell their products in small sized bottles to ensure the products stay fresh within the 60 day golden efficacy period. Production date is also shown so you can tell when it is manufactured. The way of sealing the bottles is also very unique as they use a unique patented seal design. I had a fun time unlocking and opening the products. However the main selling point of FANCL products is they do not contain preservatives. Preservatives can cause stress to cells and aggravate oxidation damage which is why they don't incorporate them in their products even though preservatives can keep products fresh. These problems will lead to weak, sensitive and premature aging.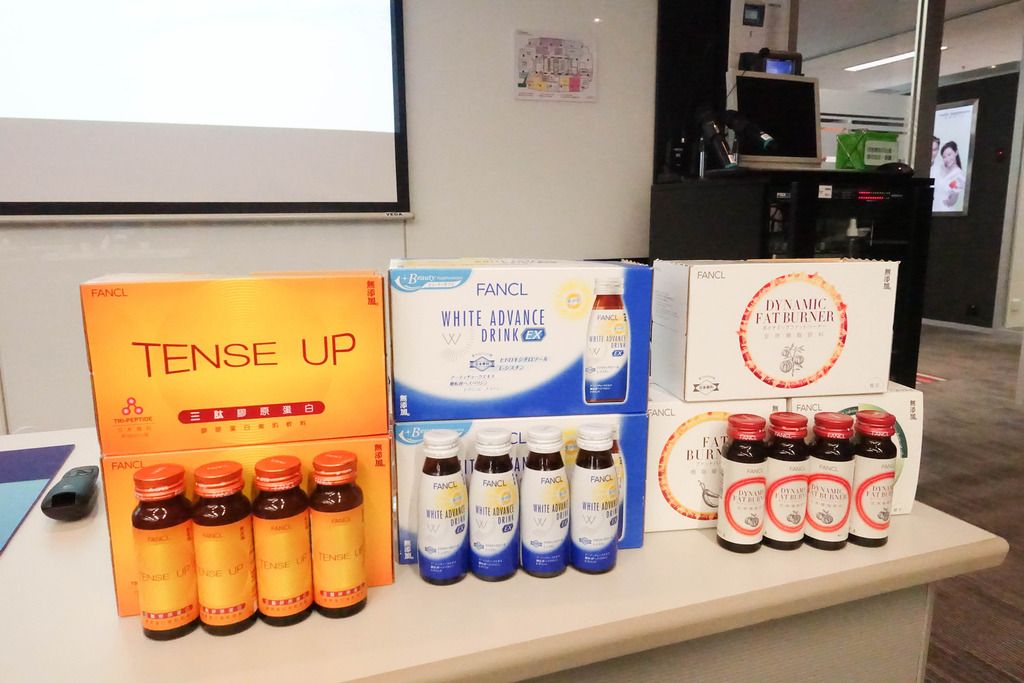 For me, as i have tried Tense Up before, I am glad to have the opportunity to try it again. Collagen as consulted by my friends is key in preventing ageing. Collagen is there to increase skin elasticity. Every bottle of Tense Up contains 2600mg of tri-peptide collagen. Tri-peptide is also patented by FANCL.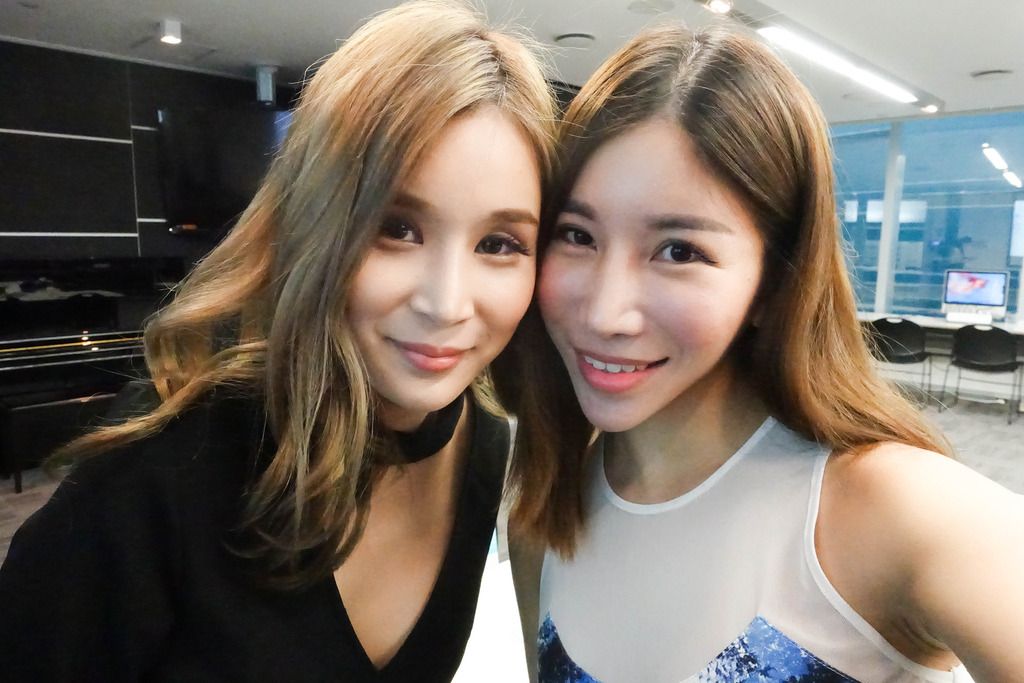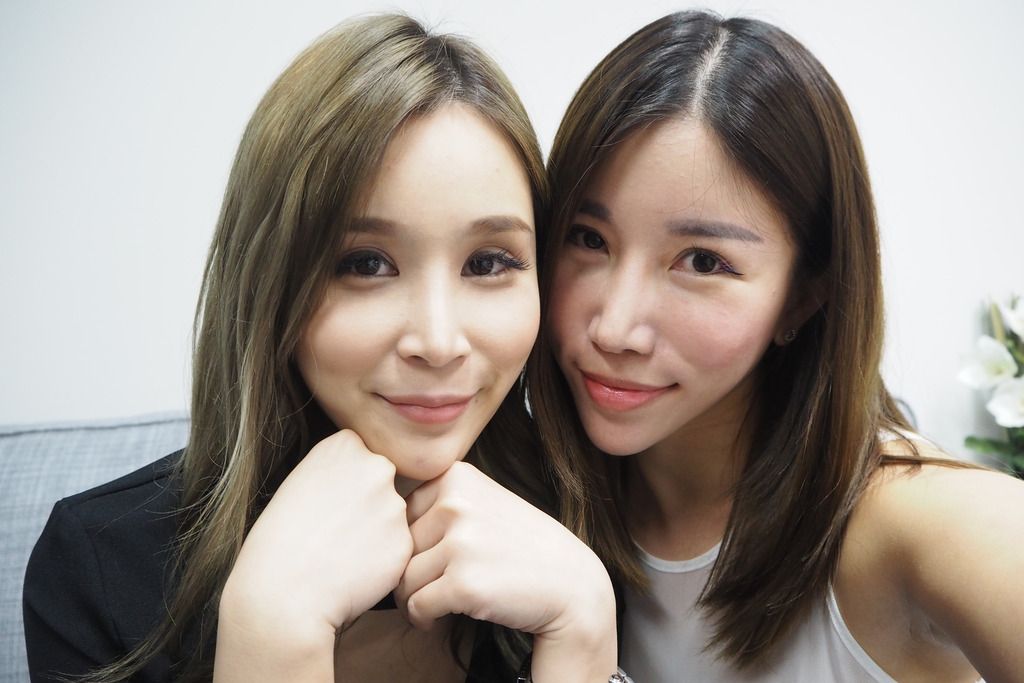 After going through the skin consultation with device workshop ,  I must say it was very to the point and quick. They explained to me how I should consider taking whitening and collagen supplements because whitening can remove scars/marks while collagen can improve elasticity. My skin is seriously lacking in these two aspects. Was convinced after seeing the skin test results on the brand manager. She is close to 40 but her skin is even better than mine!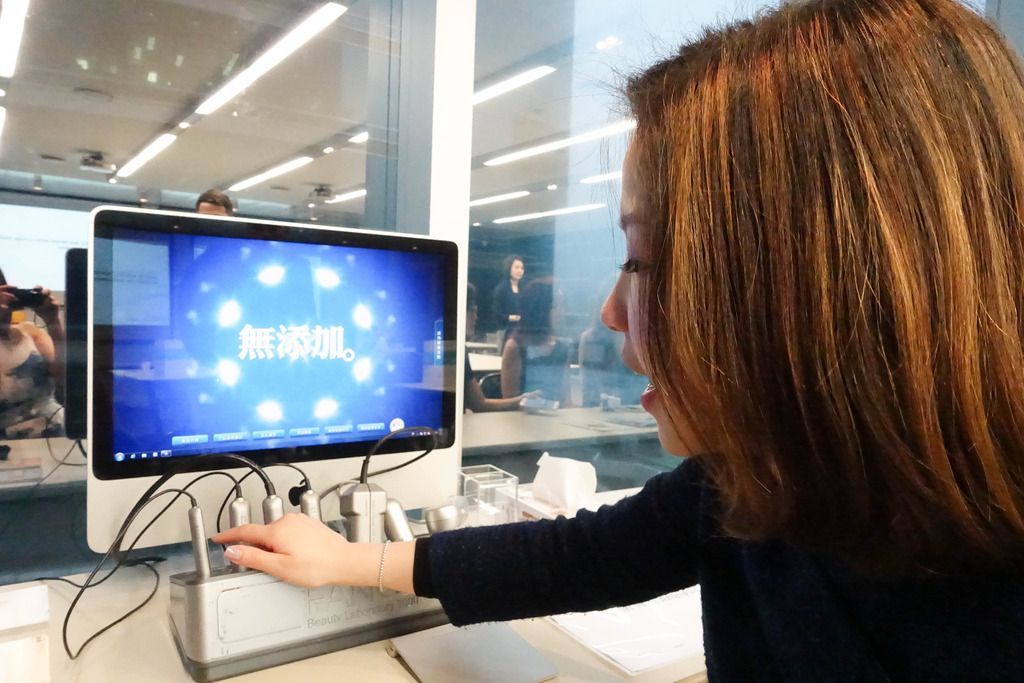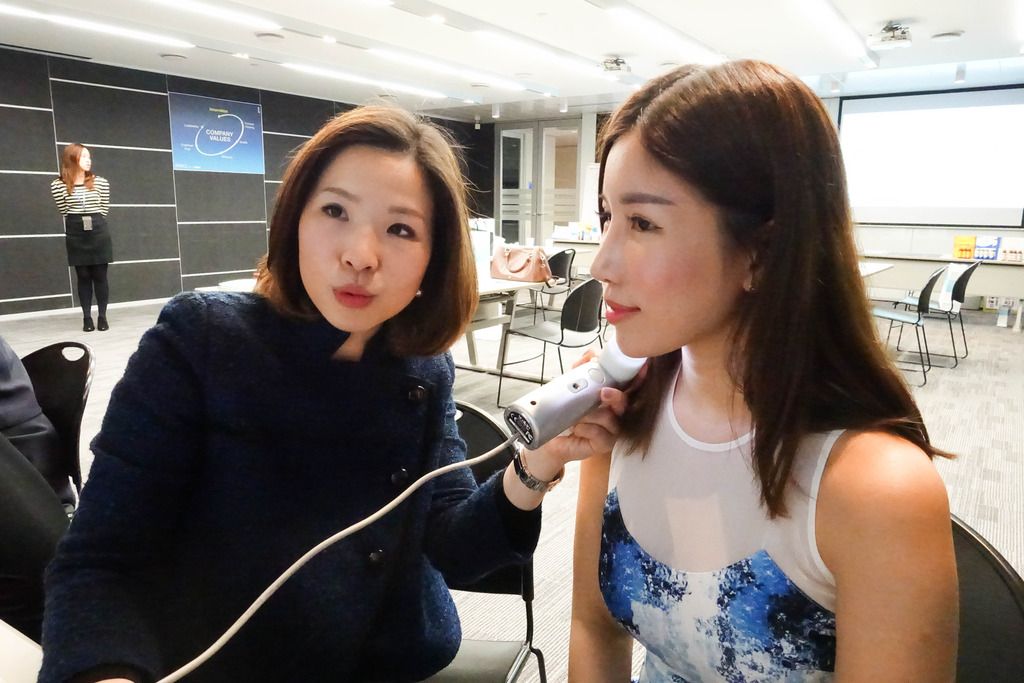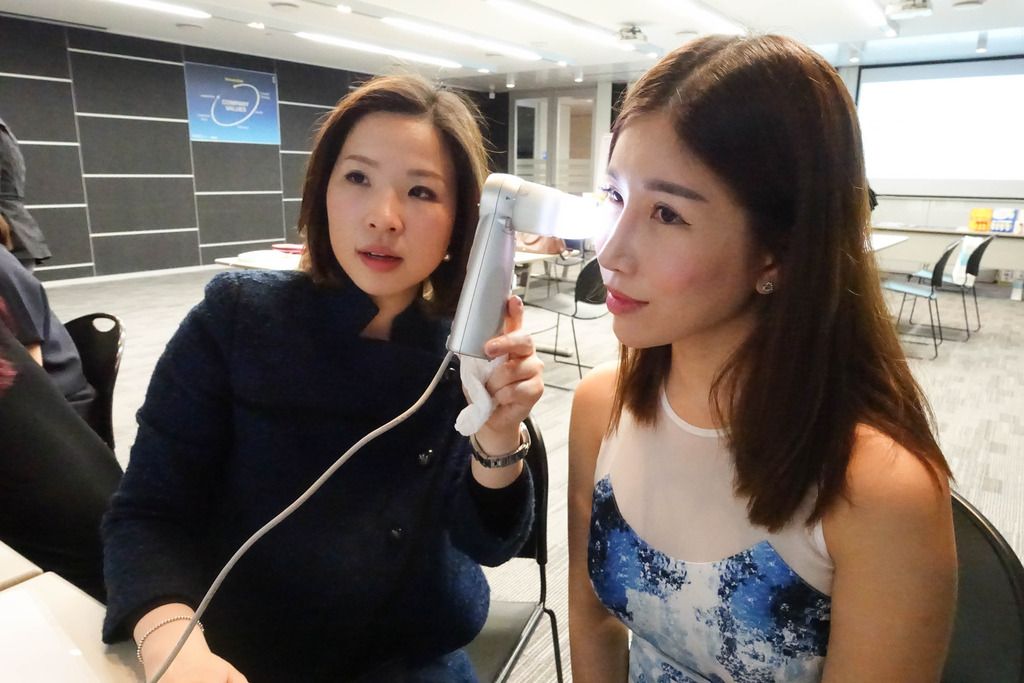 She showed us how to use the FANCL washing powder with the sponge ball.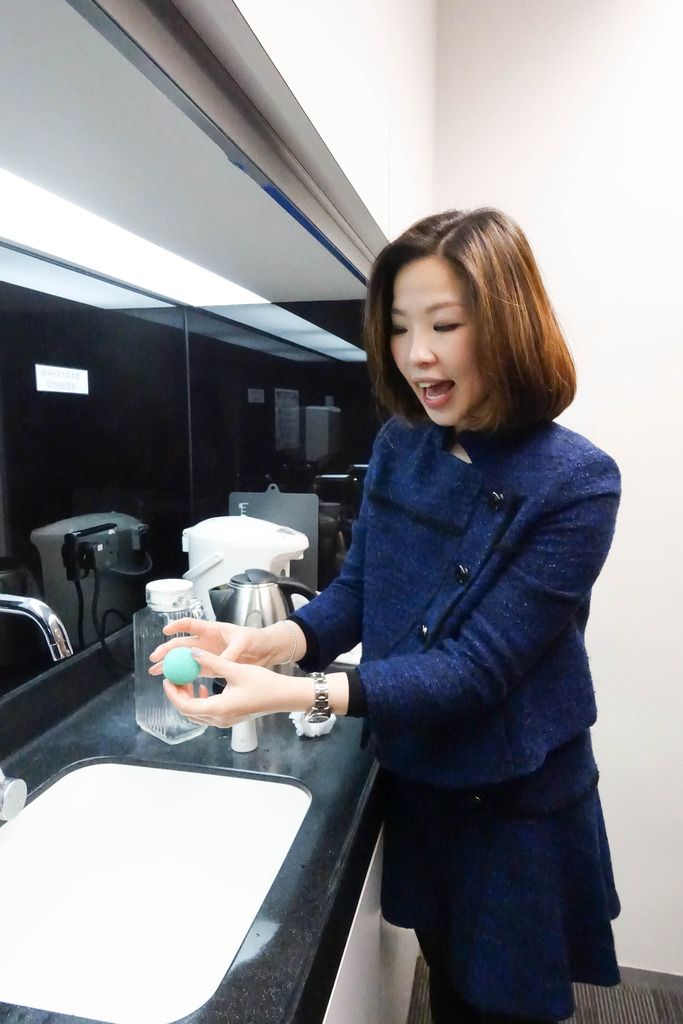 Came dinner time, and we were all invited to dinner at EPURE French Fine Dining (Private Dining Room). Sourced from the freshest ingredients and in bite sized portions, we had a very enjoyable dinner. During the dinner, FANCL's management started sharing about their other products like the Fat Burner and the Calorie Burner. Apparently they bring these sachets with them everywhere they eat to maintain their weight and figure. They gave us some samples to try along the way which convinced Celine. She bought three boxes of each the very next day when we went FANCL stores' visiting. For every meal you take, you have to eat one satchet before meal and the other satchet after meal followed by a 15 minute exercise everyday.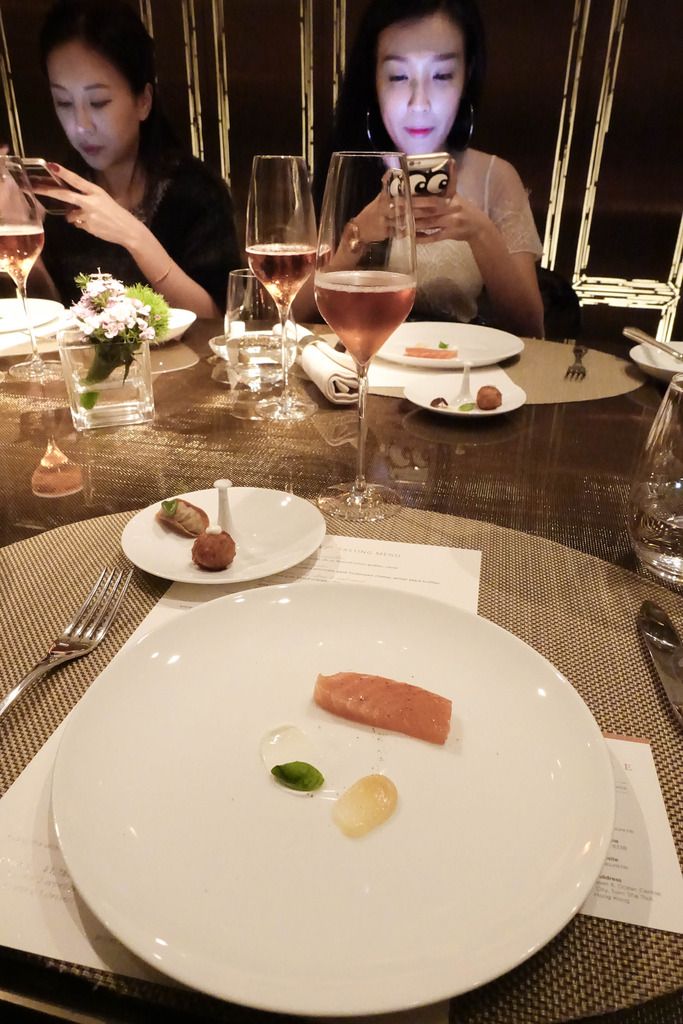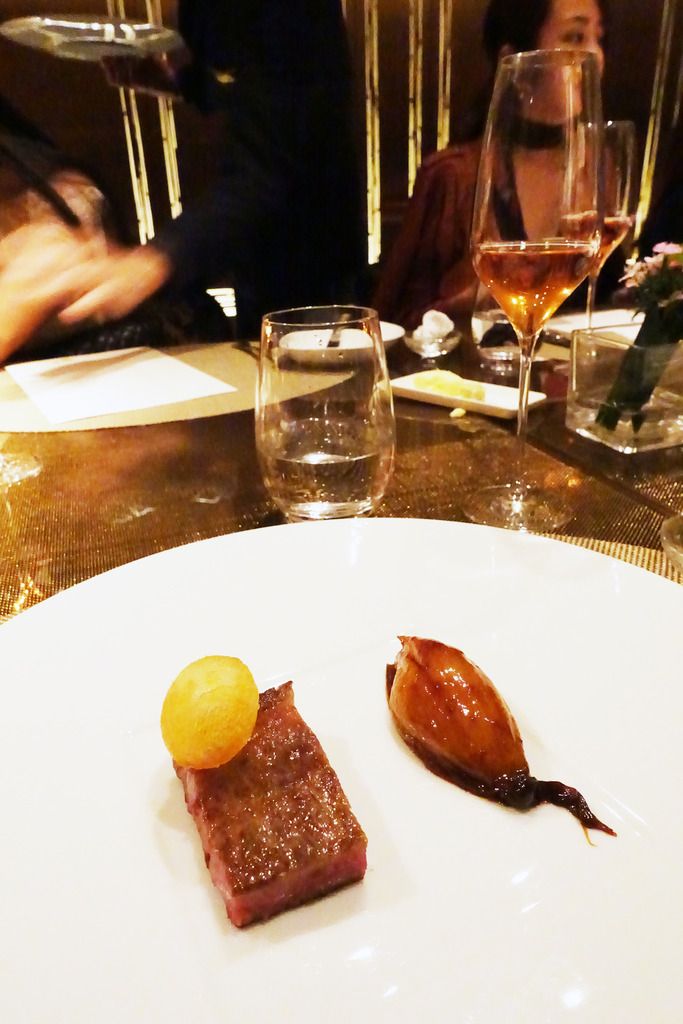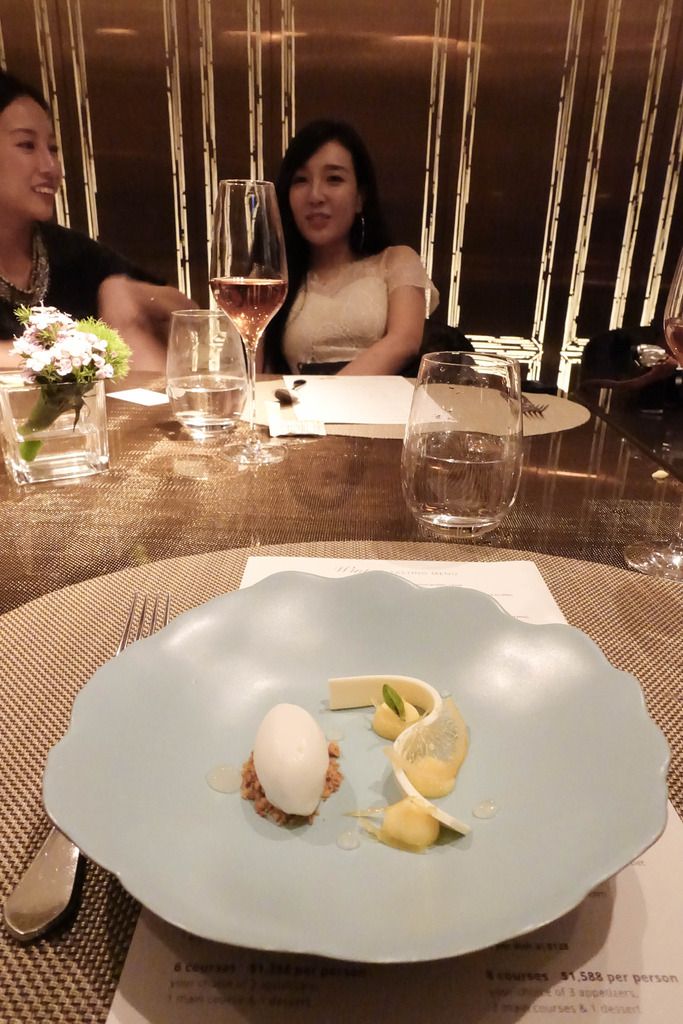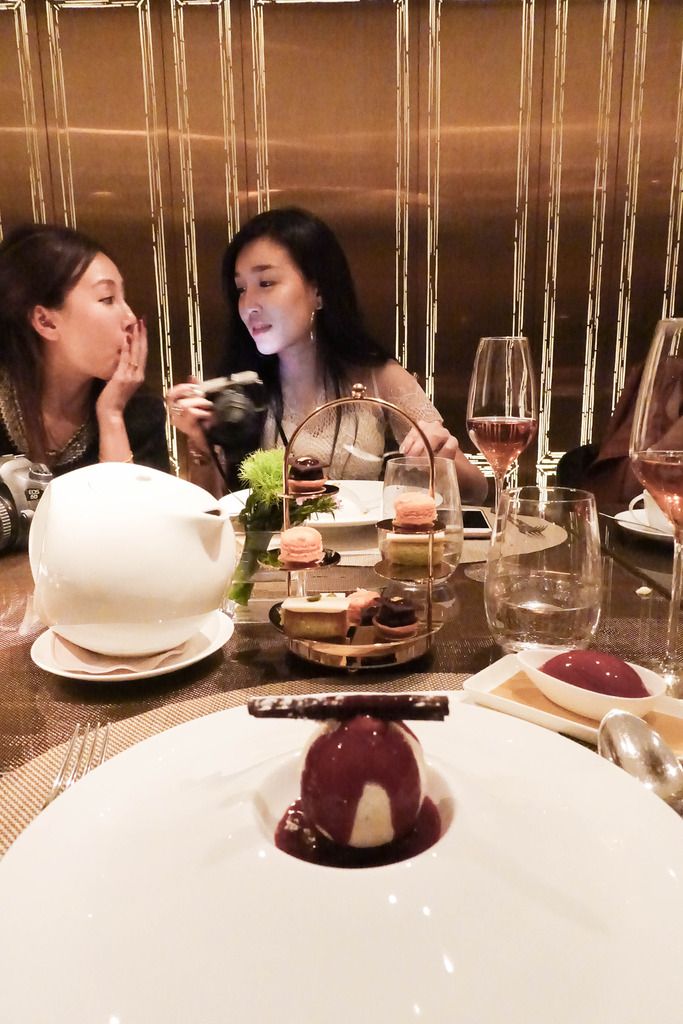 Website: www.epure.hk
Address: Shop 403, Level 4, Ocean Centre, Harbour City, Tsim Sha Tsui, Hong Kong
The next day, after having a great sleep, we went on to visit FANCL store counters. We managed to cover up to three stores.
The first day, we already saw FANCL's F&H store and thought it was so cool! Stock up on FANCL's food supplies and products here! They even have a health dietician in the store to offer you advice.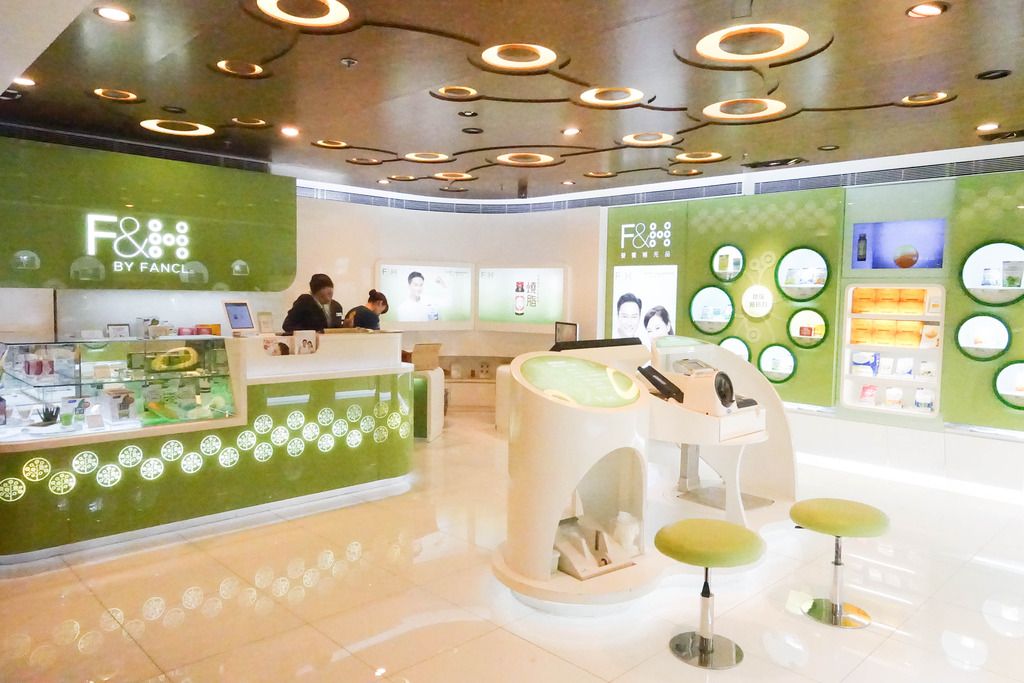 尖沙咀海港城 F
On the second day, we went crazy shopping, thanks to the 20% discount given. We bought all the supplements we wanted. Miyake and I bought the Hyaluro Premium tablet supplements which is perfect for improving dryness and skin's suppleness. The skin consultant recommended me to take these after doing another skin consultation for me as I was unsure if I should buy whitening or collagen supplements. If you are interested to know what you need most, you may wish to do a skin consultation with the device. She recommended me to take these tablets together with collagen for baby soft skin! On the other hand, Yina and Celine bought the Fat Burner and Calorie Burner tablets instead.
FIRST STORE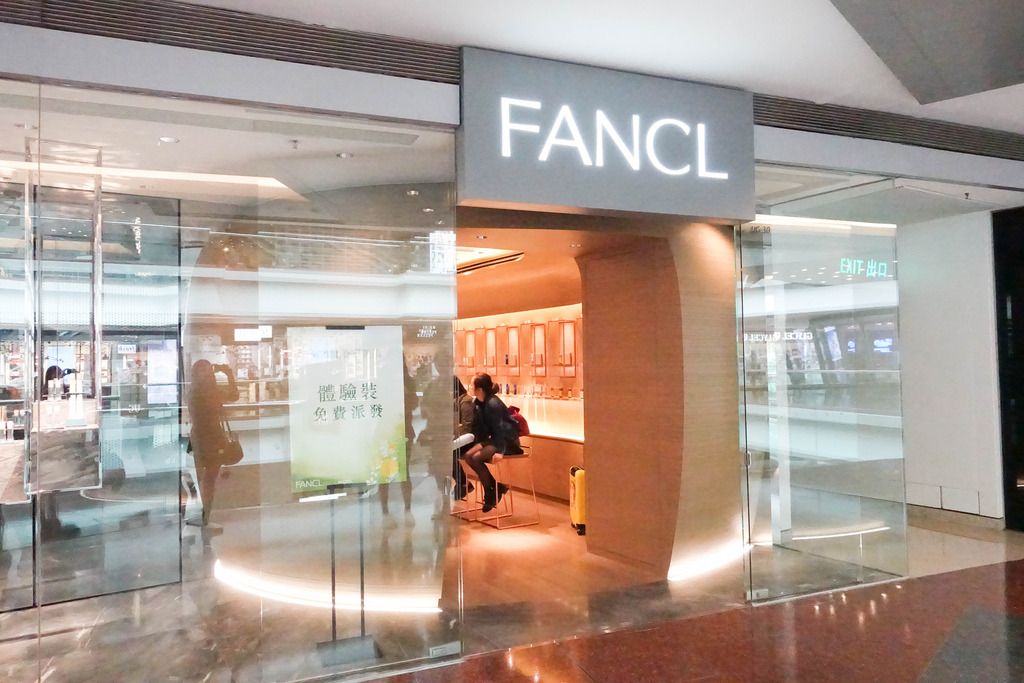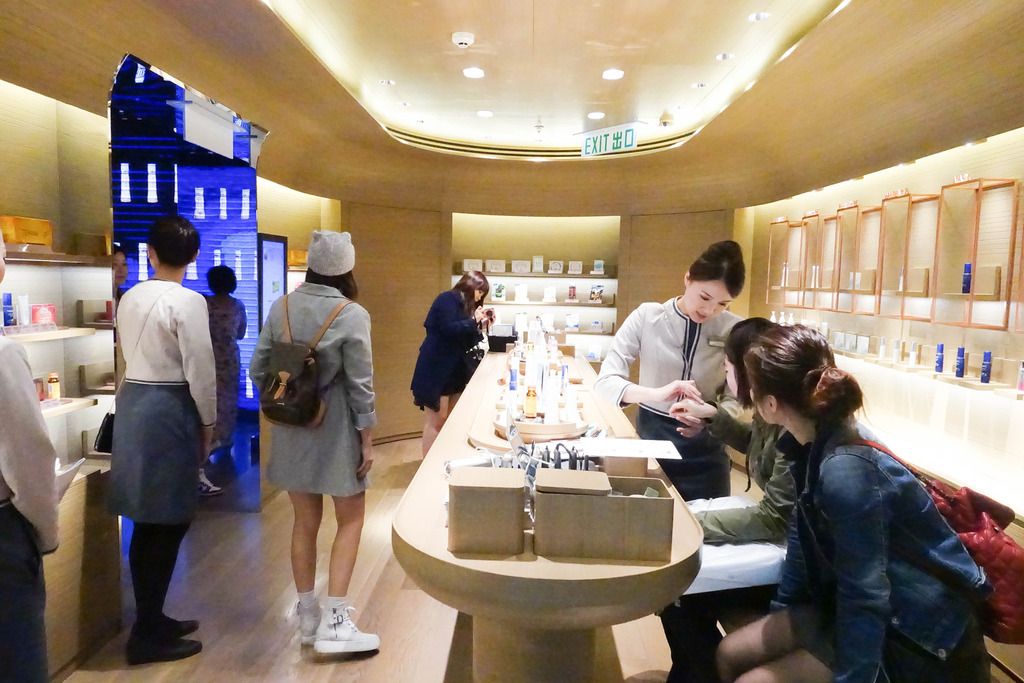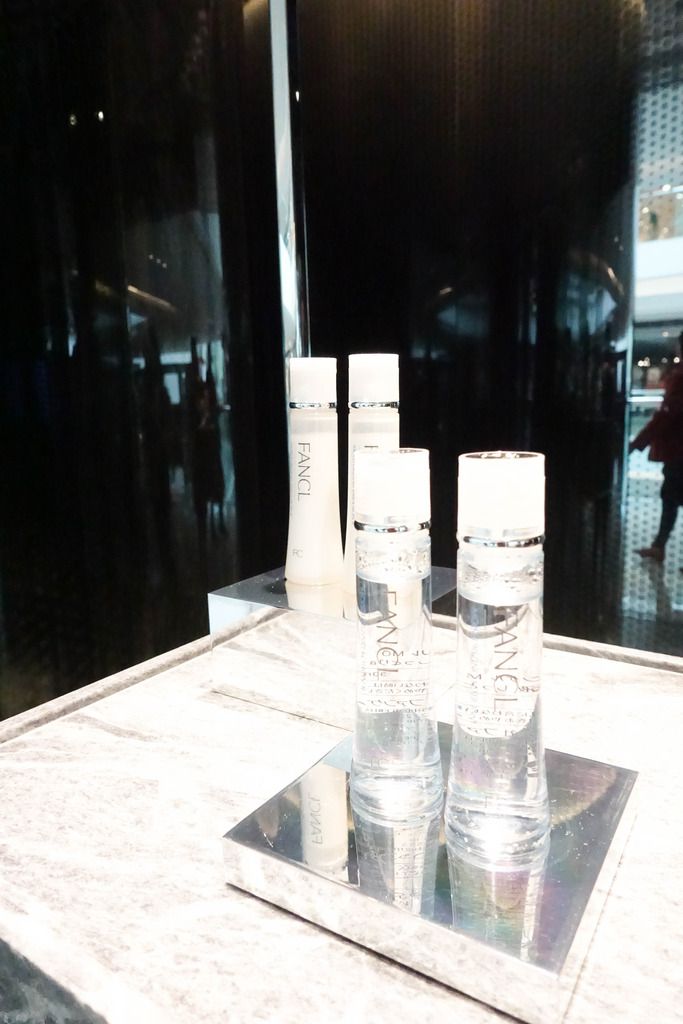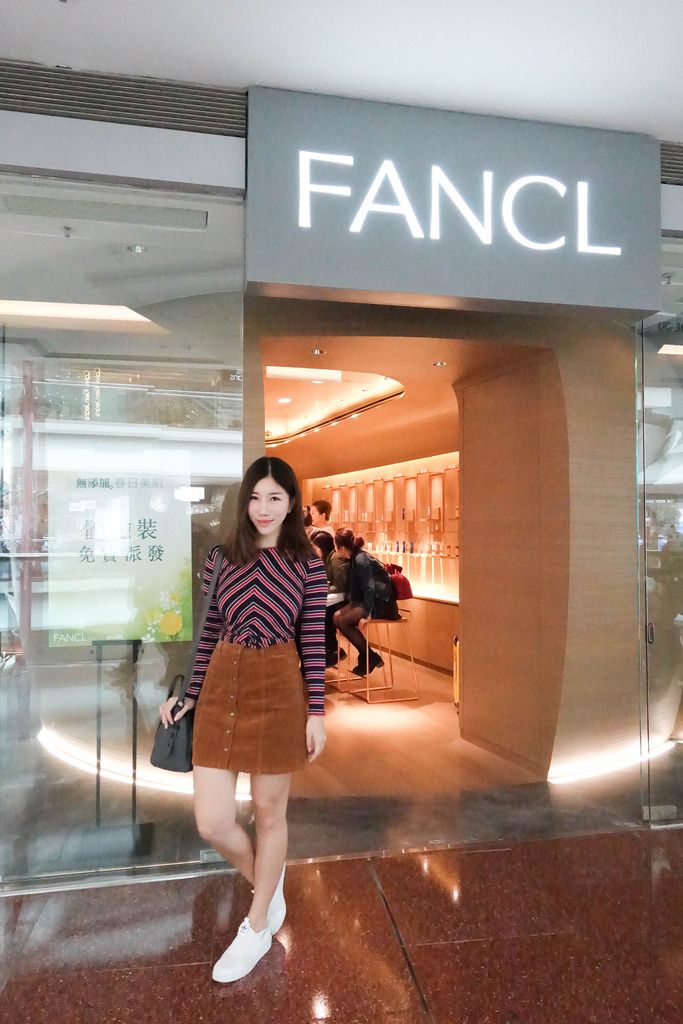 The first store has a really artistic designer concept to it. There is a cooling chamber where images of FANCL's products will appear. This store concept is way more artistic than the rest. Met the prettiest skin consultant here! She had really good skin and it was thanks to her we bought our supplements after hearing her recommendations.
FANCL Festival Walk
80 Tat Chee Avenue, Shop 30, UG/F
Kowloon Tong, Kowloon, Hong Kong
SECOND STORE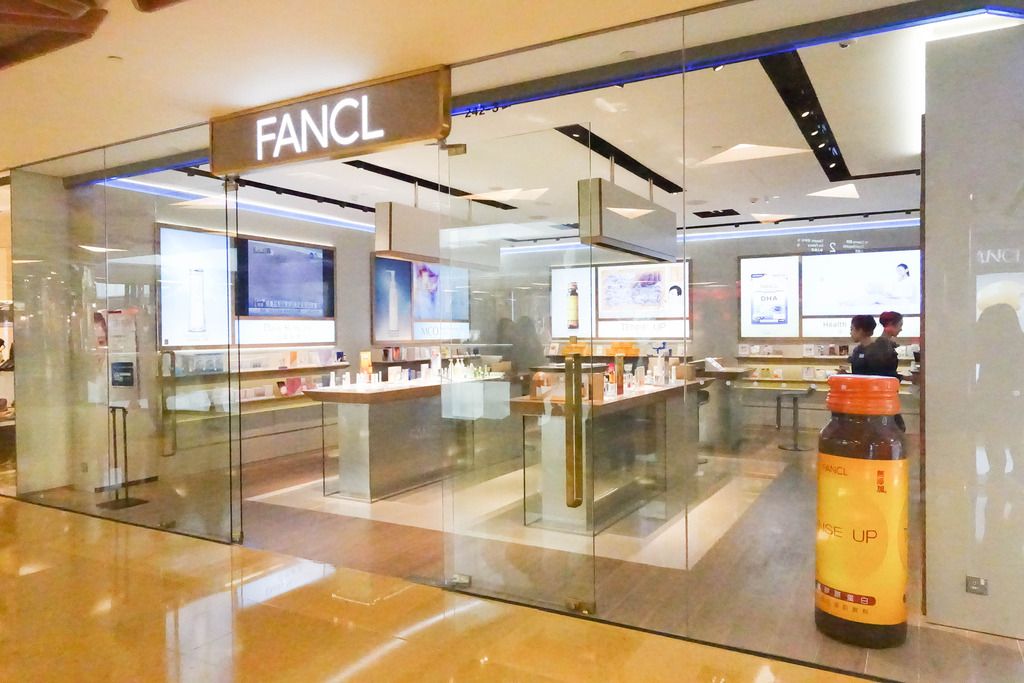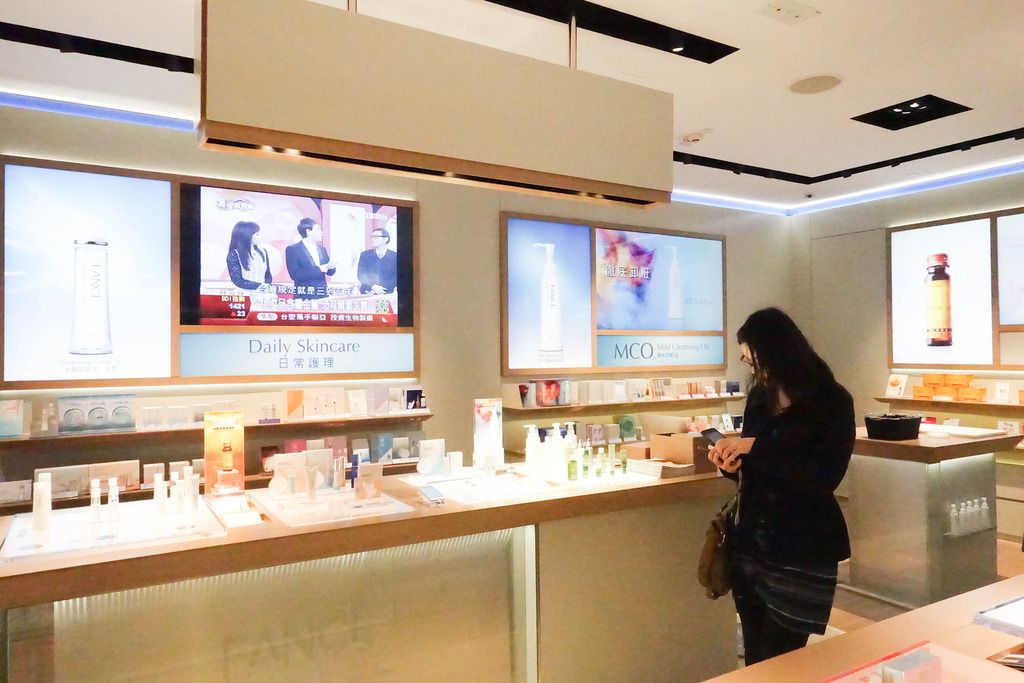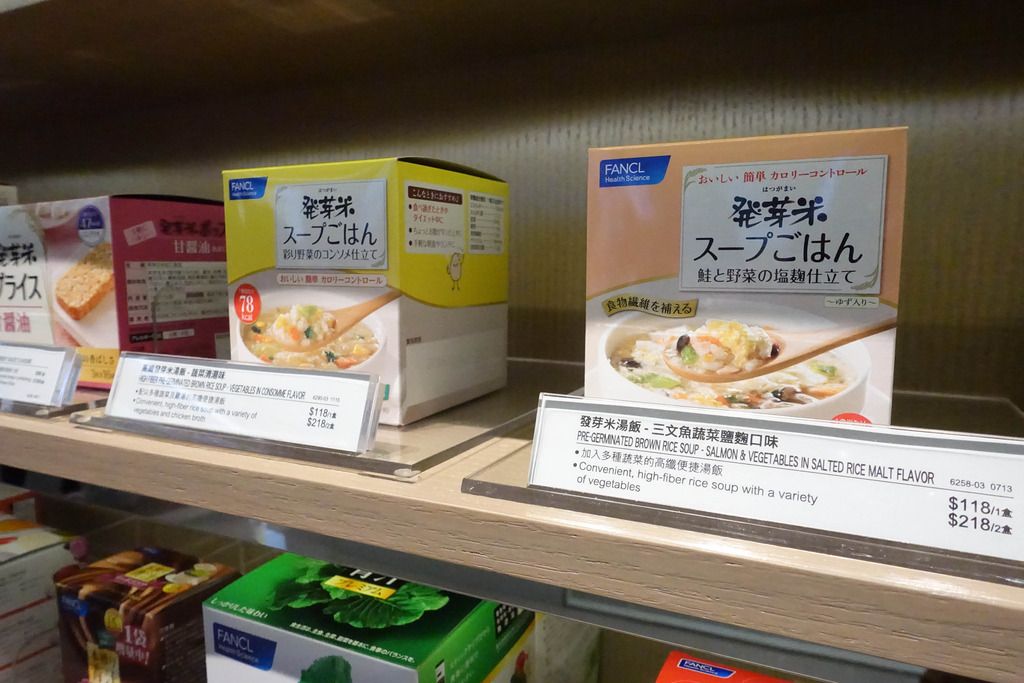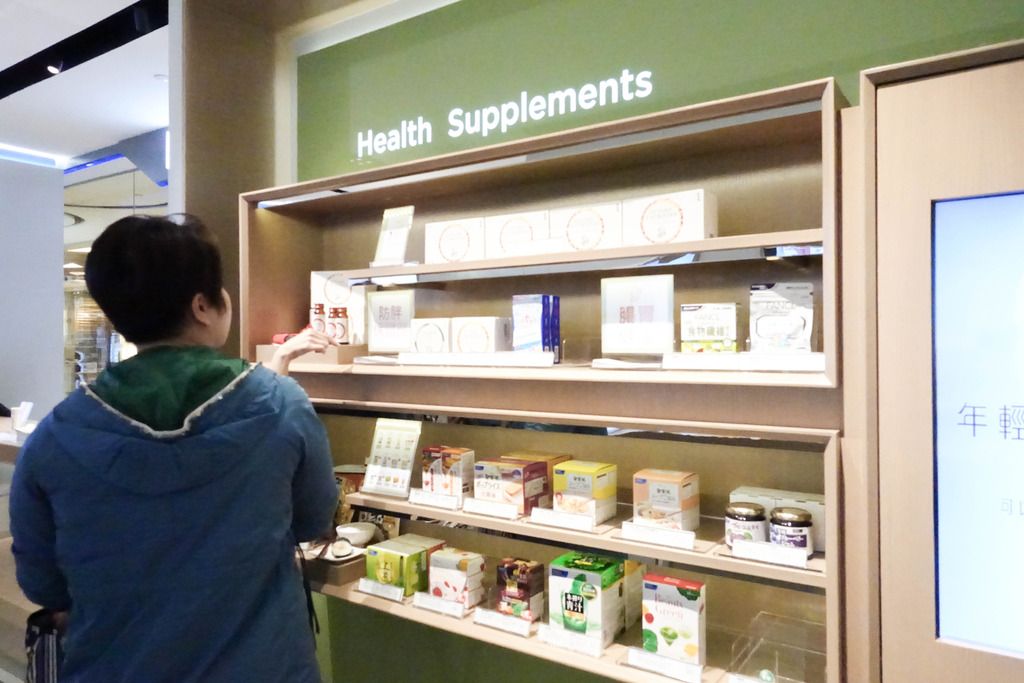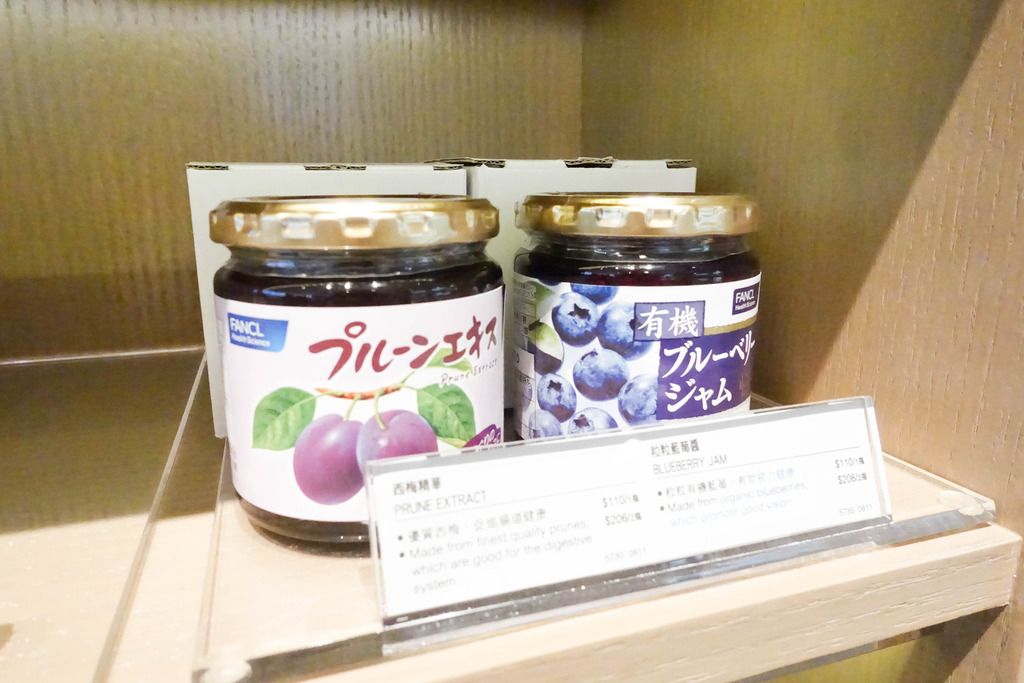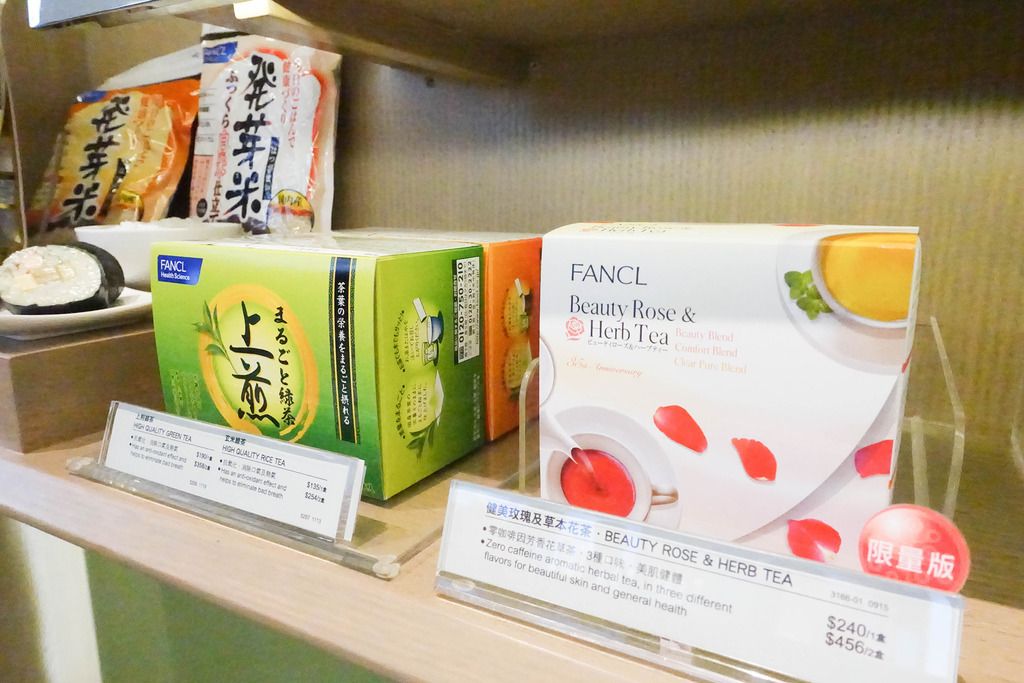 I like that they stock up on Makeup here. Some of the stores do not carry cosmetics at all. Celine and I bought the oil controlling powder and foundation pact! They also stock up on the food products here.
FANCL Cityplaza
18 Tai Koo Shing Road, Shop No. 285, 2/F
Tai Koo Shing, Hong Kong
THIRD STORE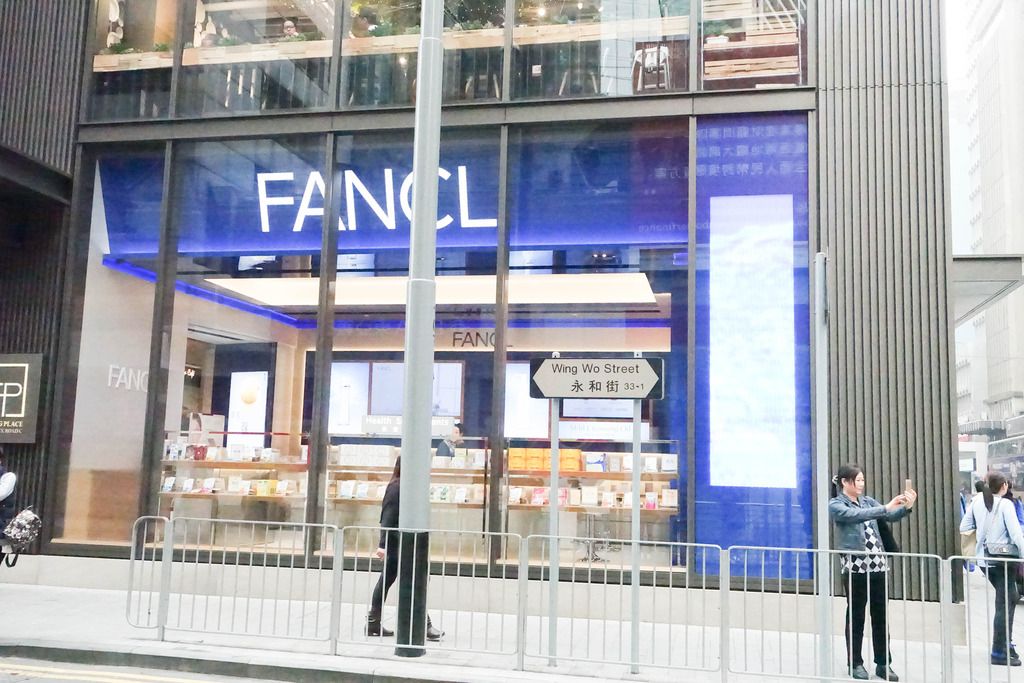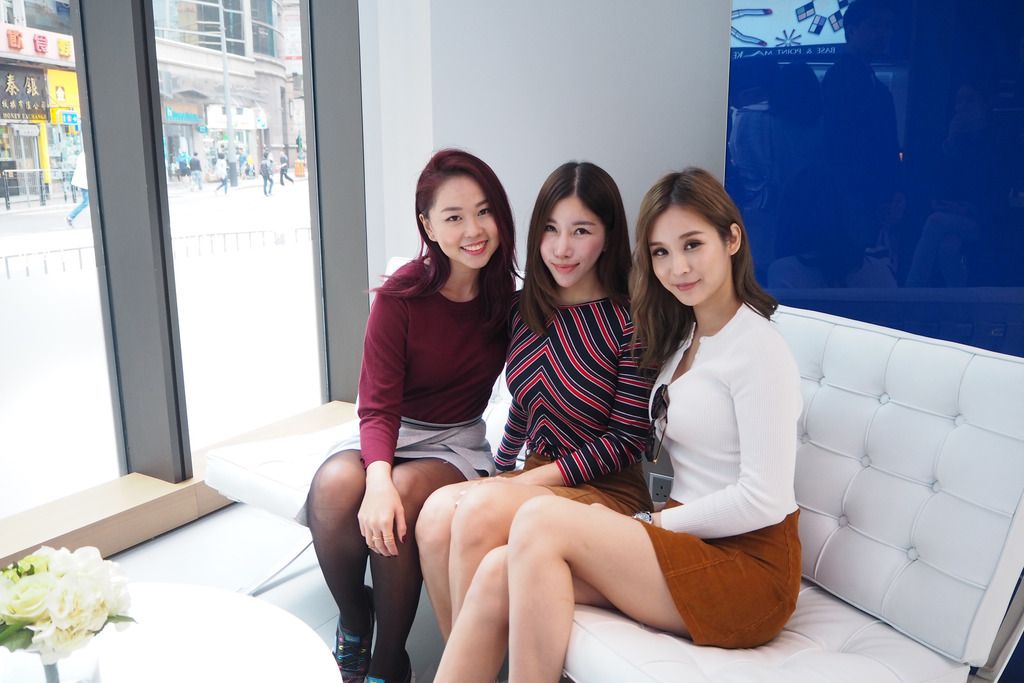 This store concept was brighter than the rest and had a really pretty resting area at the corner for your boyfriends or even for your friends.
FANCL Nan Fung Place, Sheung Wan, 
Shop G4, G/F, Nan Fung Place, Sheung Wan
After the visit, we ended the day with yummy dim sum lunch at ChiuChow Garden! The best thing about hanging out with blogger friends? I guess its the photo taking part, everyone takes tons of photos so its not awkward at all and no one has to wait for anyone. We can even advise on angles for one another and take OOTD shots together!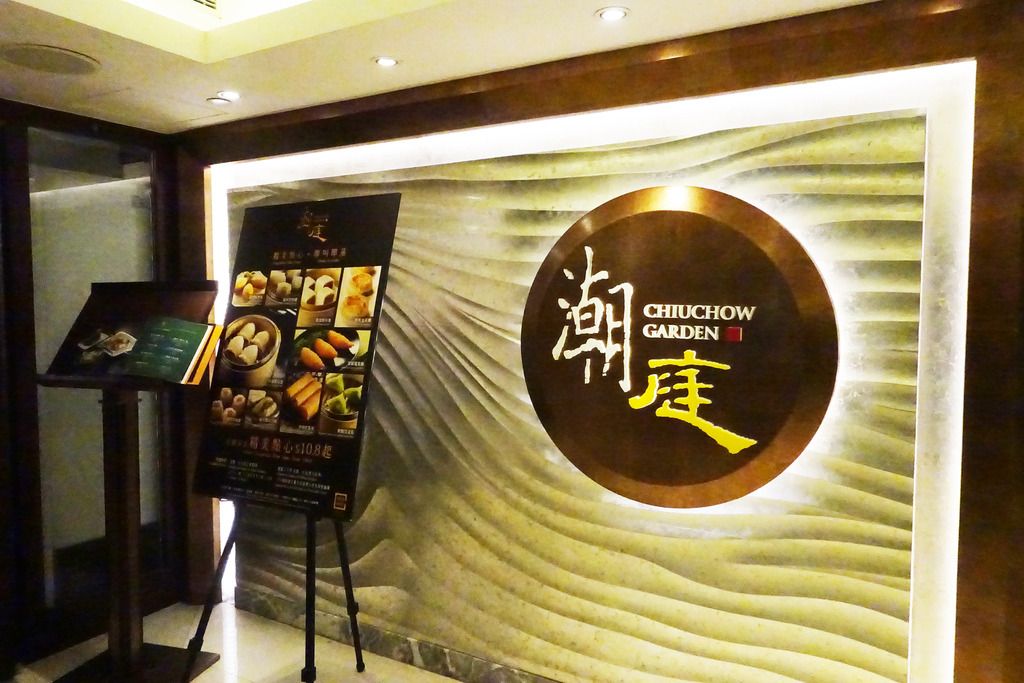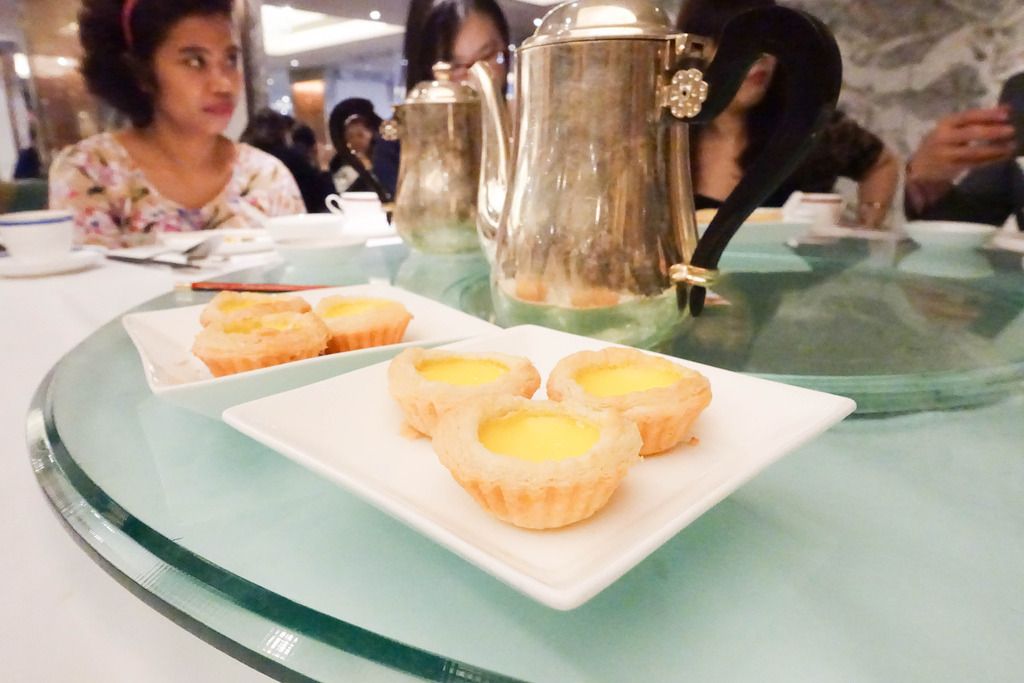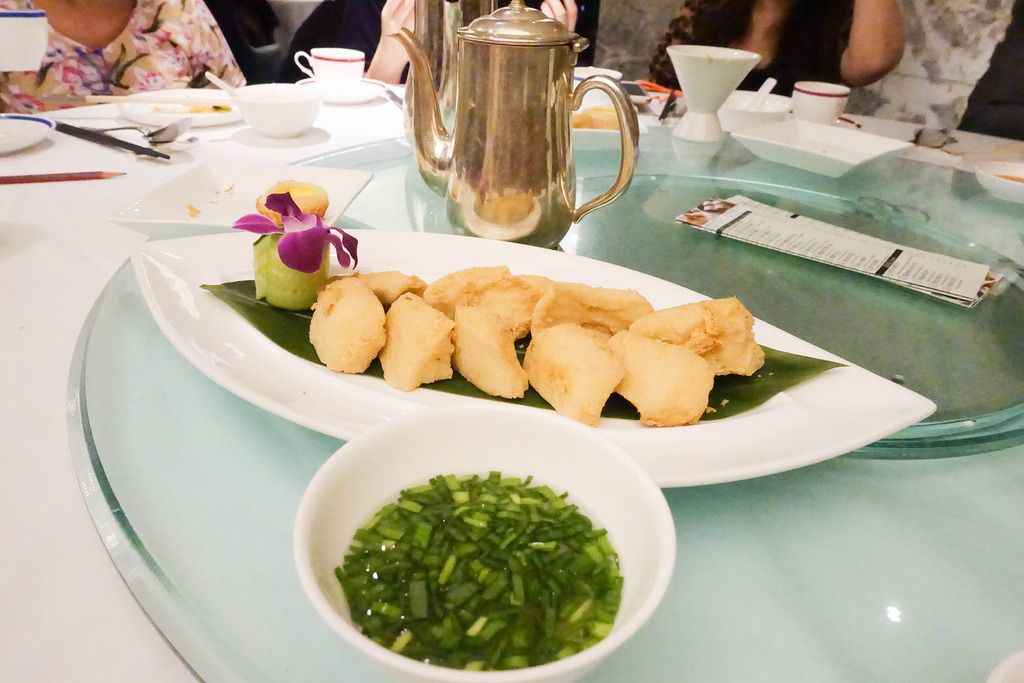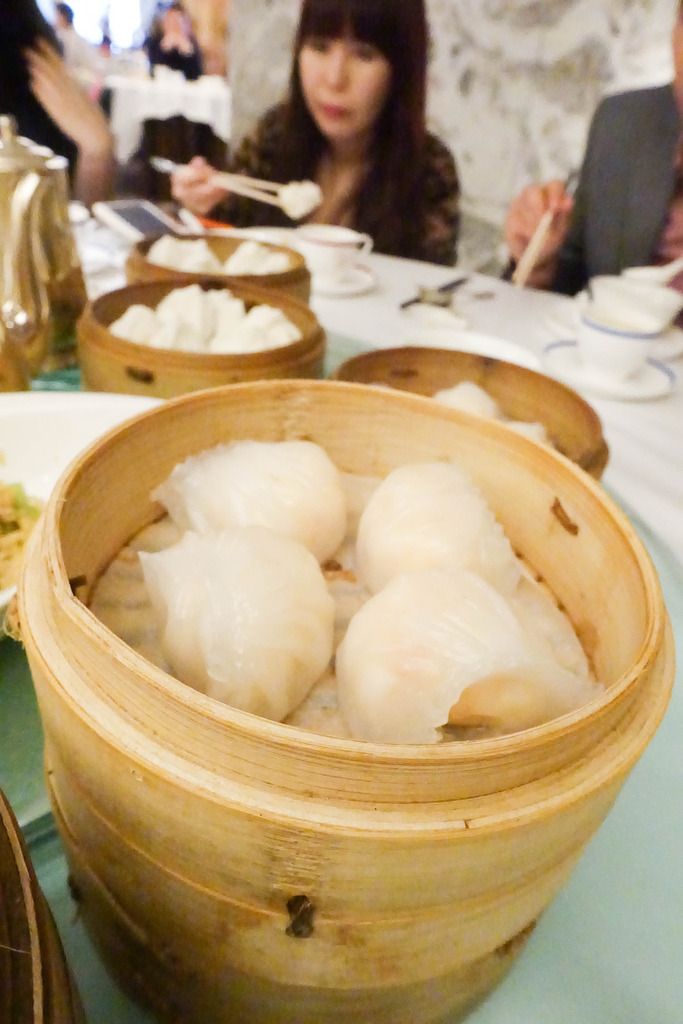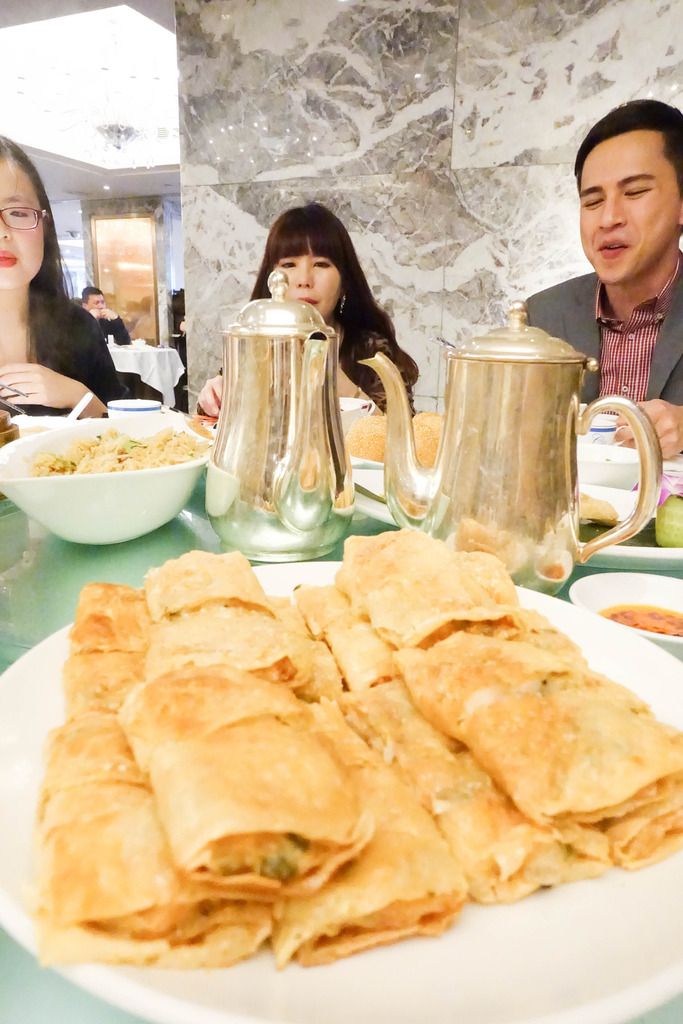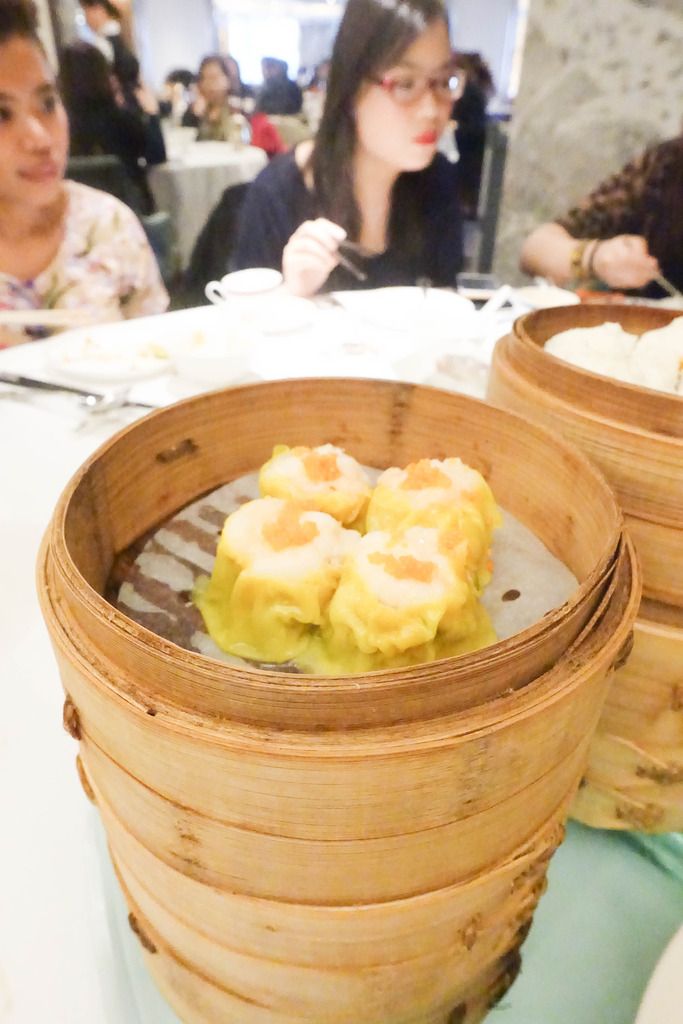 The rest of the trip was FREE and EASY for us already. Later that night, the girls and I went out to Lan Kwai Fong for dinner and party.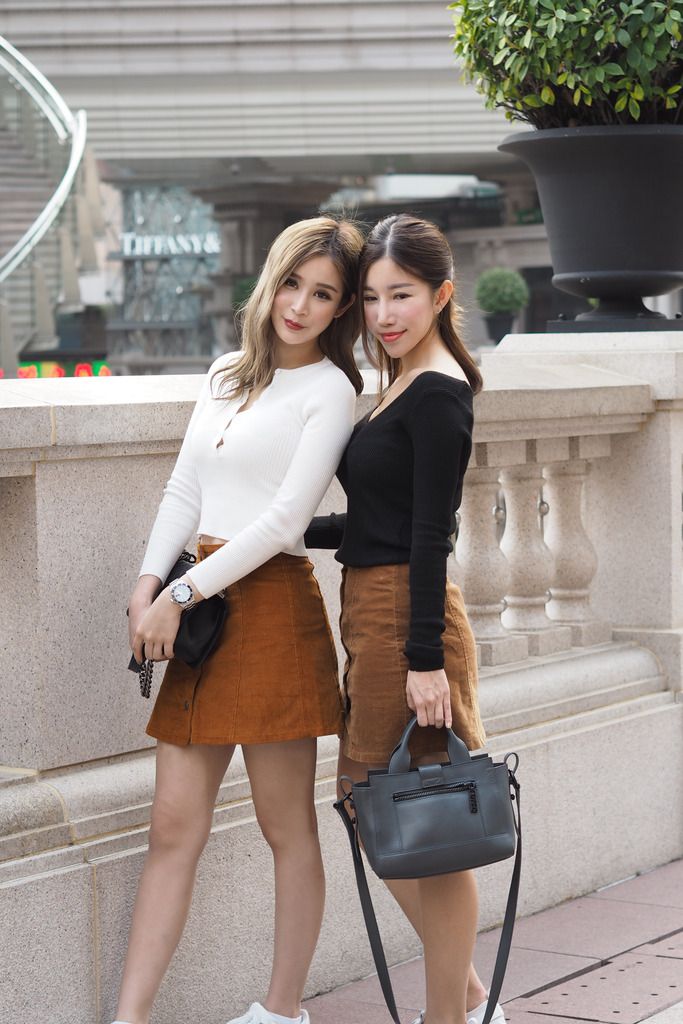 Will carry on the rest of my trip in another post! Thank you again FANCL and Touch PR for this opportunity! I am really glad to be one of the bloggers chosen to write for you.
If you would like to know more about FANCL or even want to purchase their products, you can do so online or when you are travelling to HK/JAPAN. However, they will be opening their stores counters in Singapore very soon (1st April 2016) so do stay tune! Will update again on the store opening!
Till then! xx