After returning from Hong Kong, I had quite awful breakouts due to climate and weather changes hence I went looking around for reputable clinics that did lasers. Even though I was using very good skincare which did clear some of the acne for me, there were some persistent ones that required laser for it to go off completely. This is when I chanced upon Astique and its lasers. Having heard so many good things about Astique before and as some of my friends are already their customers, imagine my excitement when I visited Astique for the first time.
BACKGROUND OF ASTIQUE
A boutique aesthetic clinic located in the heart of Orchard Road, they provide a comprehensive range of FDA-approved medical aesthetic treatments which have minimal or no downtime. These include laser skin treatments, non-surgical facelifts, fillers, facials, non-invasive body contouring and skincare products for both women and men.
I had the opportunity to consult with Dr Ng Hong Yi this time who's one of the newest doctor in Astique Clinic. Though new to Astique Clinic, he's definitely not a newbie in the aesthetics line. Being the very first time meeting him, I have to say he's a very gentle doctor and though not chatty, he listens to my issues attentively and attends to them warmly. I like that he understands my woes and provides me with the right solution. PS. Can you see the bumps on my face? :/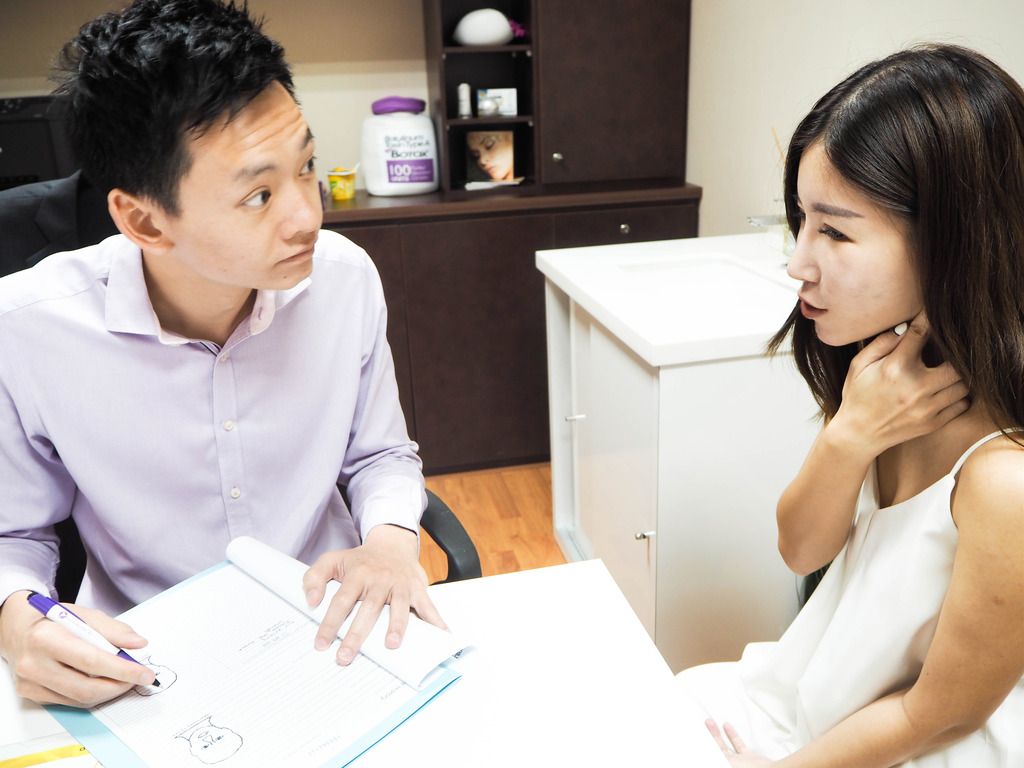 For my treatment, there will be a few sessions aimed to treat my acne scars, acne, breakouts, vascular lesion and enlarged pores. For the first session, he will be fixing my vascular lesions first as he said that my skin is very sensitive and appears red easily which should be the first step before he goes on to treat the other issues. It is something like before treating the scars, he is treating the root of the problem first.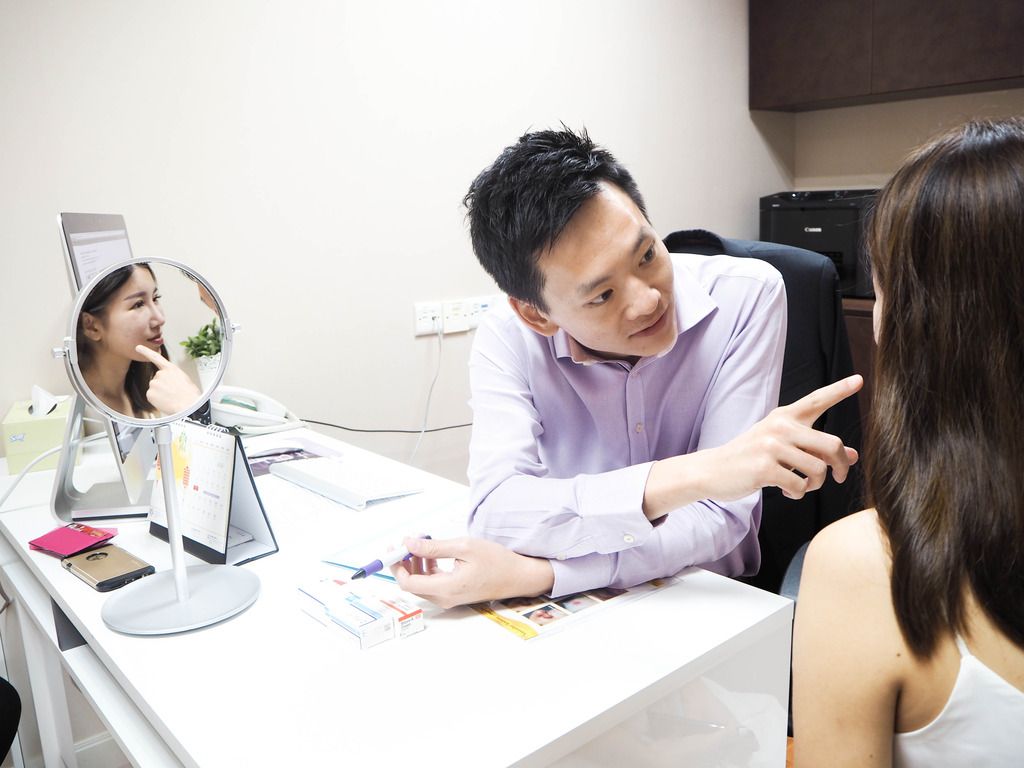 DUAL YELLOW LASER VASCULAR LESION TREATMENT 
For my treatment, he will be using a Dual Yellow laser most of the time which can be used for problems like Vascular lesions, Acne, Melasma, Bulky Lesions, Skin Rejuvenation and Pigmentation. So what is Vascular lesions? Vascular lesions occur when the small capillaries in your skin become dilated. When grouped together, they can give the appearance of red spots, or sometimes large stains (port wine). When spread out, they are visible as threads. Contrary to popular myth, the capillaries are not broken. The yellow light from the Dual Yellow laser immediately shrinks the capabilities to provide instant cosmetic results. This happens because yellow light is readily absorbed by blood to shrink the vessel, and is achieved with minimal or no pain. This will lessen the blotchiness and redness all around my cheeks which can be a pain sometimes when applying makeup.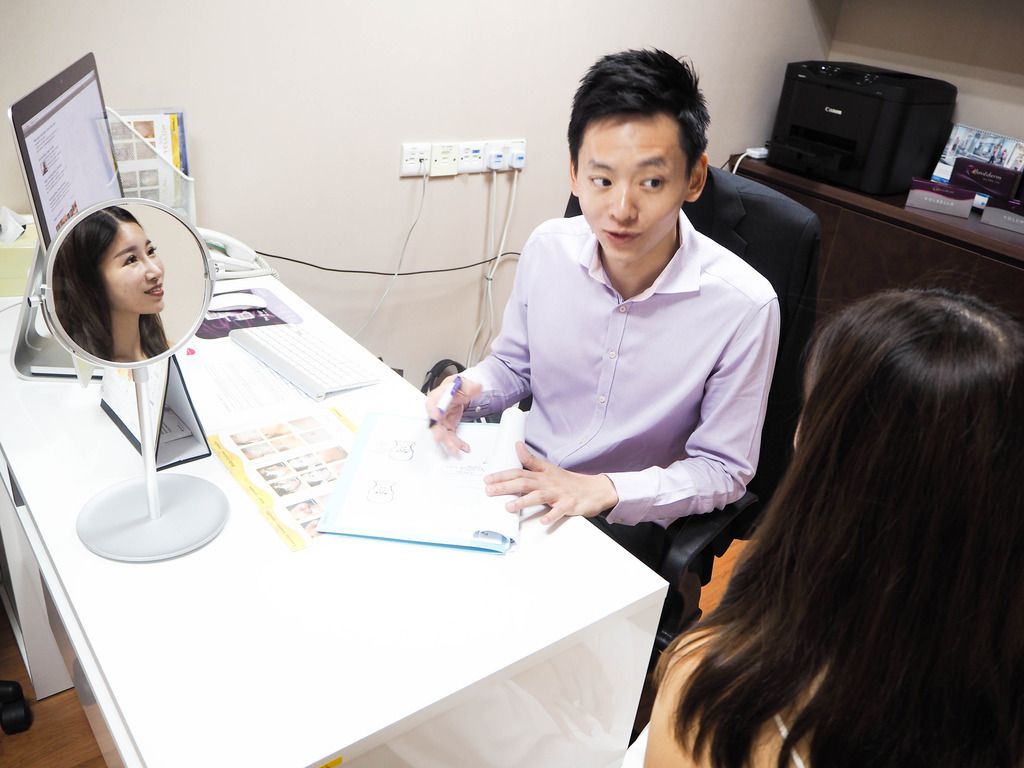 TREATMENT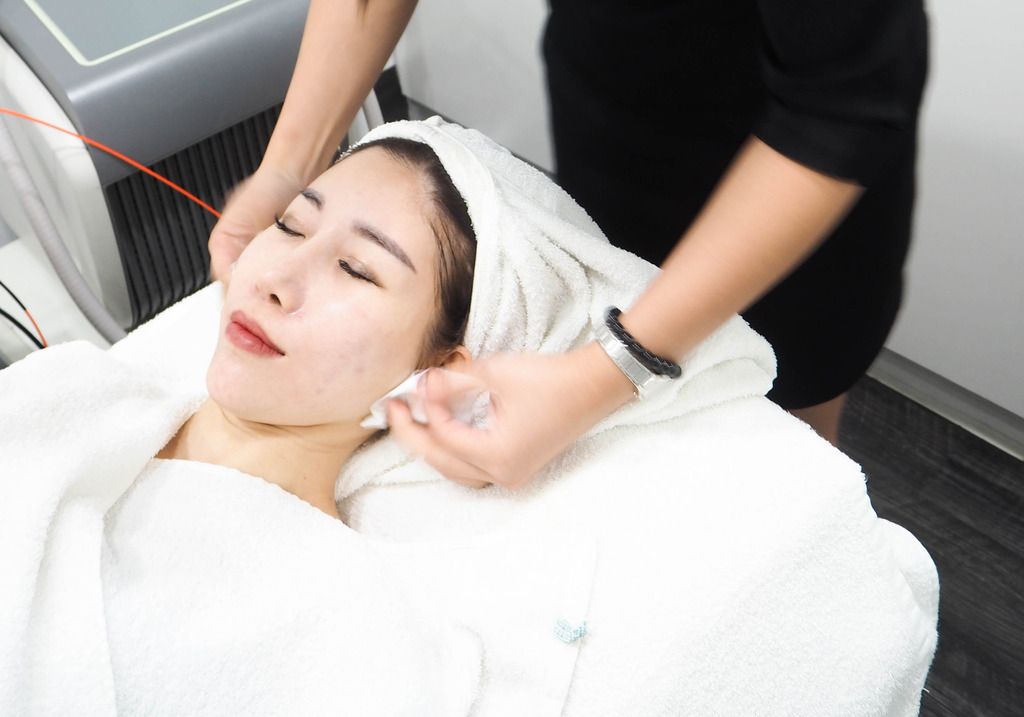 So before the treatment, I was surprised that there was no need for numbing cream! All that was applied to me was a thick layer of IPL gel haha. Apparently its supposed to be sufficient as the laser is going to be mild.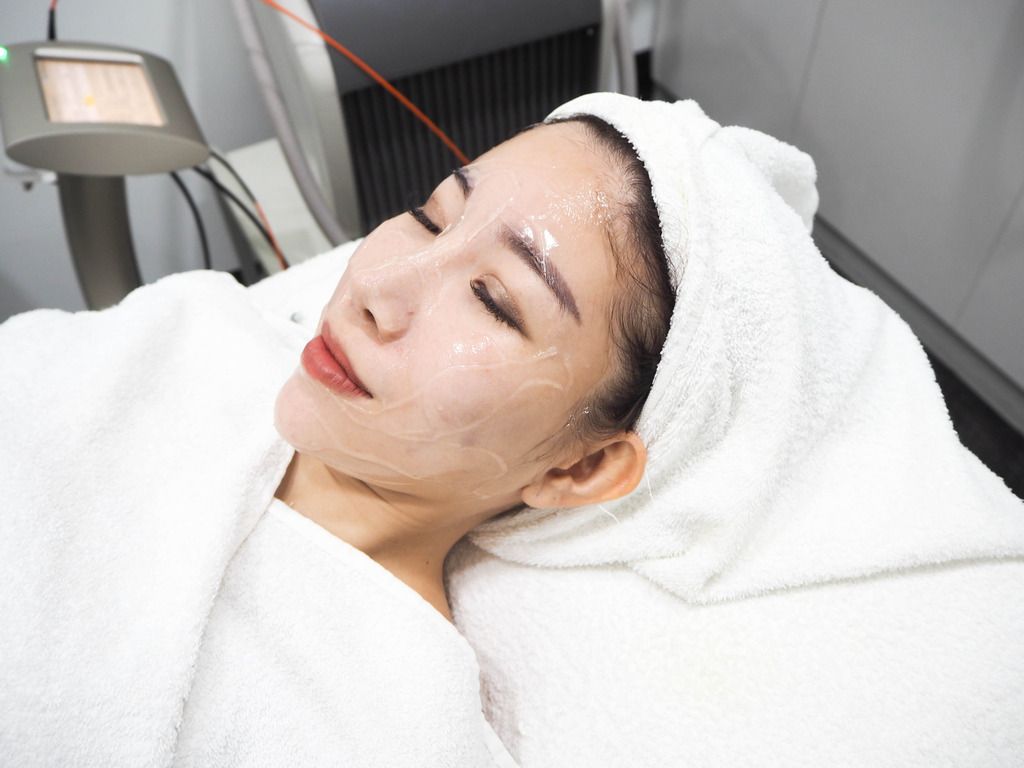 There was literally no pain at all, all I felt during the session was tiny shocks that lasted less than 5 seconds each shock. It wasn't painful but slight discomfort. During the entire treatment session of 15 minutes, I felt that shock about 4 times? 2 times on the eye and 2 times on the chin area.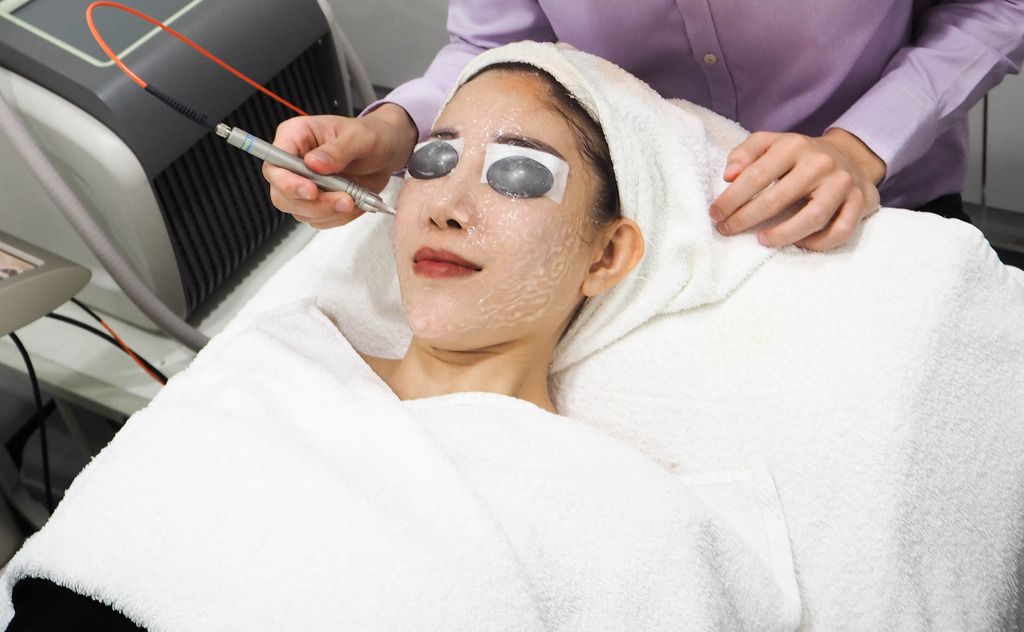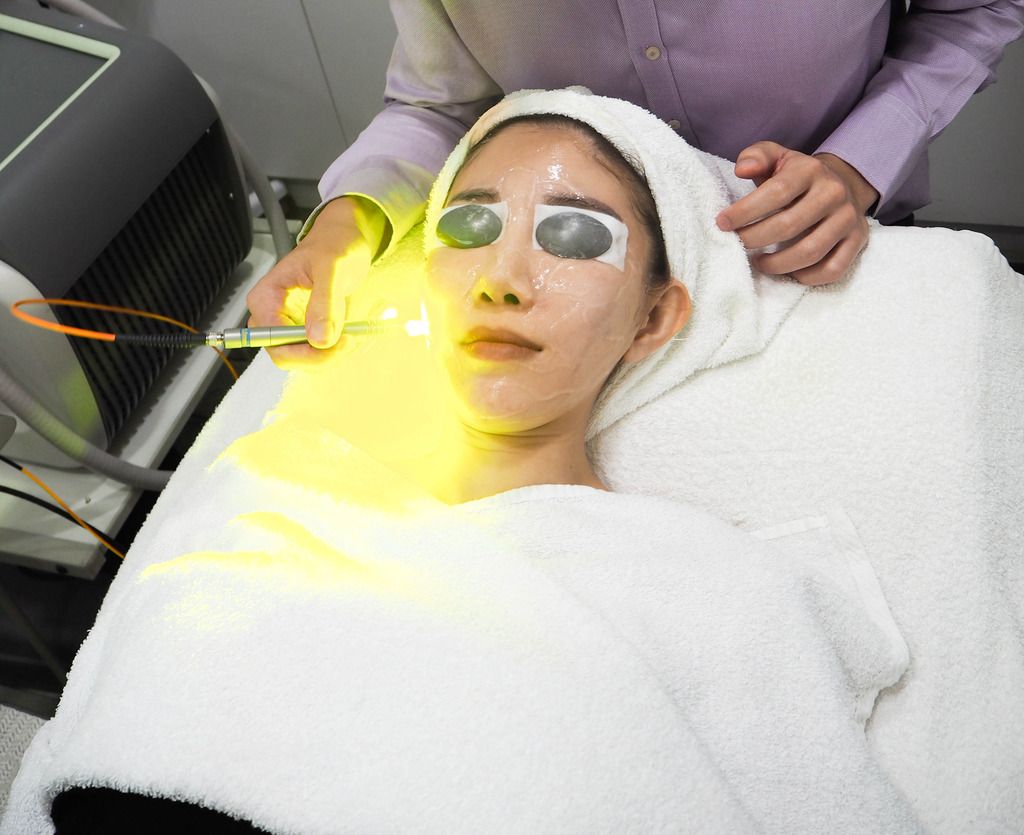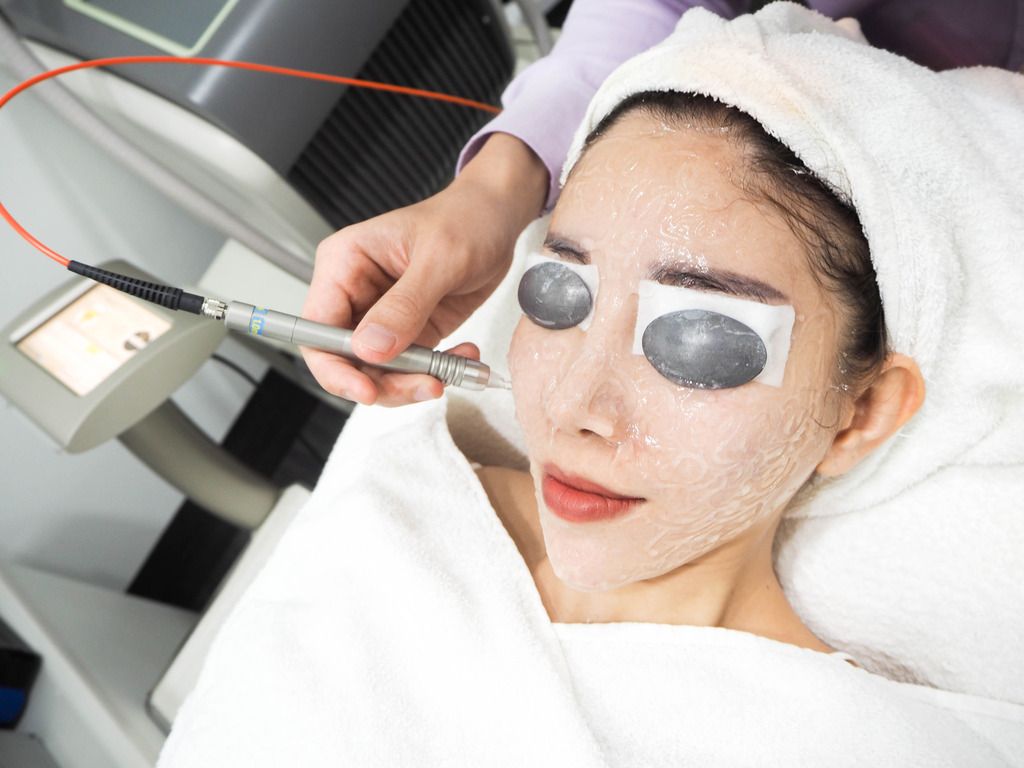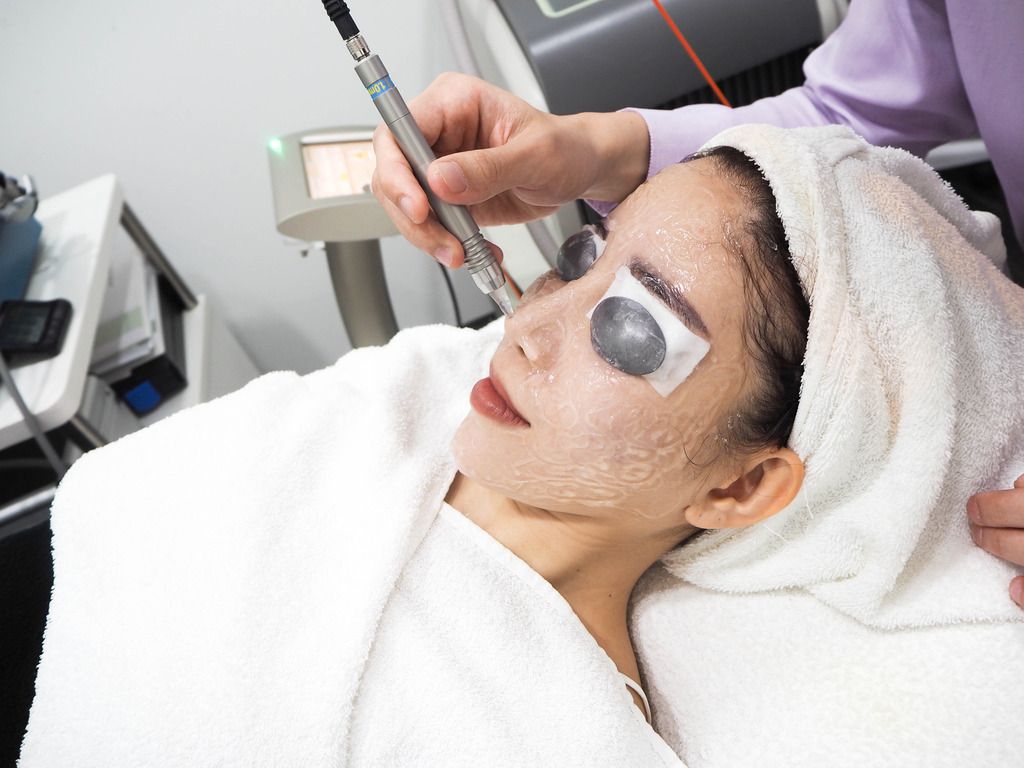 HOW MANY TREATMENTS ARE REQUIRED
It is best to consult with the doctor for an exact treatment plan i.e. the number of sessions. Each treatment promises immediate results which showed on my skin too! No downtime, I had very radiant skin right after that did not require any make up at all. One of the persistent bump I had significantly subsided after this treatment and the cheeks area on a whole was less bumpy. The vascular lesions on the cheeks also reduced. As mentioned previously, it is insufficient to witness full results from just one session. You can expect to see the actual result after several sessions hence, please wait for it! Will update again when I finish my treatment. Check out my skin right after the treatment, I think it got better right? You be the judge haha.
MORE INFORMATION
350 Orchard Road
#08-00 Shaw House
Singapore 238868
(Within AsiaMedic Specialist Centre)
Tel: +65 6732 3801
Fax: +65 6235 0966
SMS: +65 9857 7892
Email: enquiry@astiqueclinic.com.sg
Website: www.astiqueclinic.com.sg
Opening Hours: 
Mon to Fri 11am to 8pm
Sat 11am to 4pm
Sun / PH Closed