Having done my hair at Chez Vous a few times already, I am always a believer of their technology and I know I am in safe hands. Check out my review of my previous experience here.
Always coming up with cutting edge technology, it is of no surprise they have recently come up with the Hair Trilogy System:  Express Revitalizing Supreme unique to the hair industry.
Drawing inspiration from skincare's technology, process and ingredients, this is the perfect treatment for today's time-strapped, stratospheric-paced world.
Inspired by the concept of all-in-one cosmetic solutions, such as CC creams, in just 1 hour, rejuvenate + re-glass + re-instate your locks over lunch with 8 tested and proven skincare ingredients that were formerly reserved for the skin.
This treatment Infuses 2 different technologies (European and Japanese) to offer guests a wide range of hair treatment benefits all within 45 mins. The base product from Goldwell Kerasilk Premium used in Express Revitalizing Supreme nourishes and reconstructs stressed hair.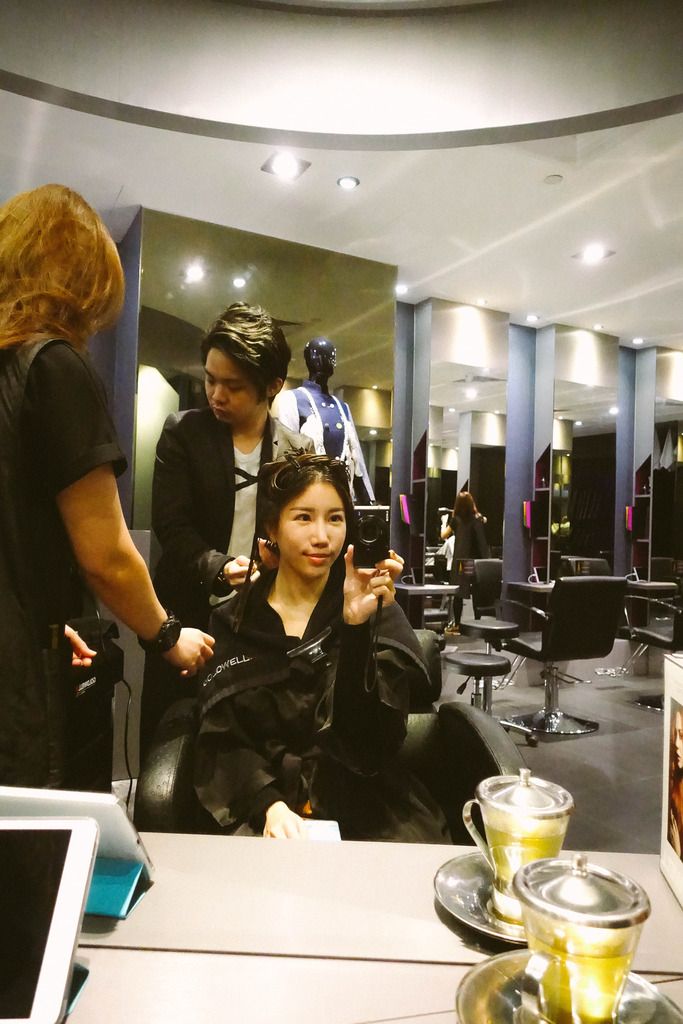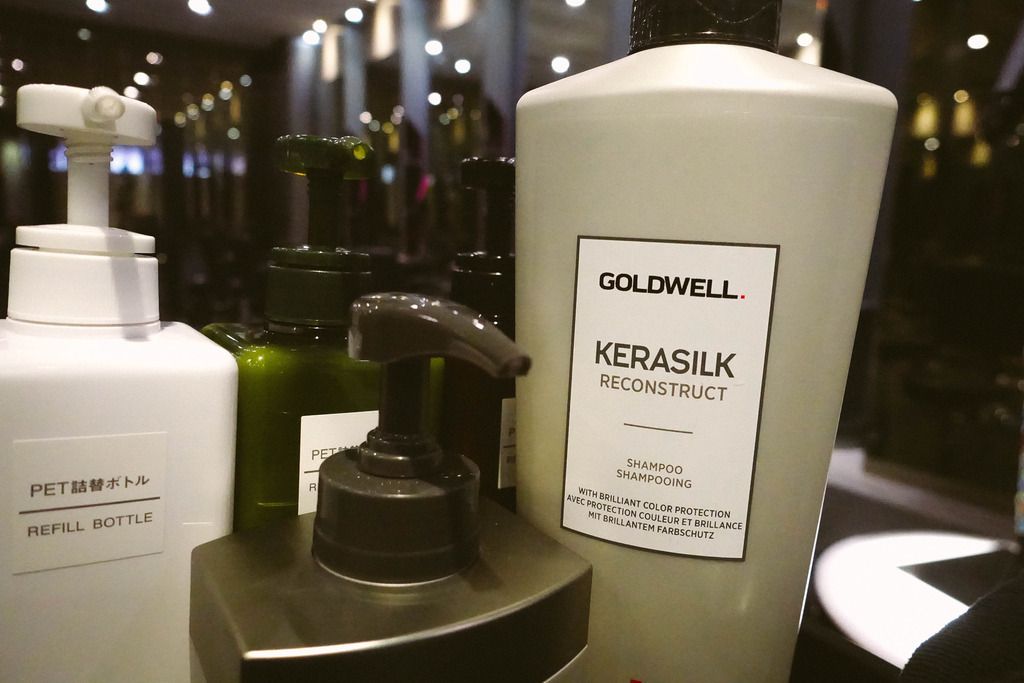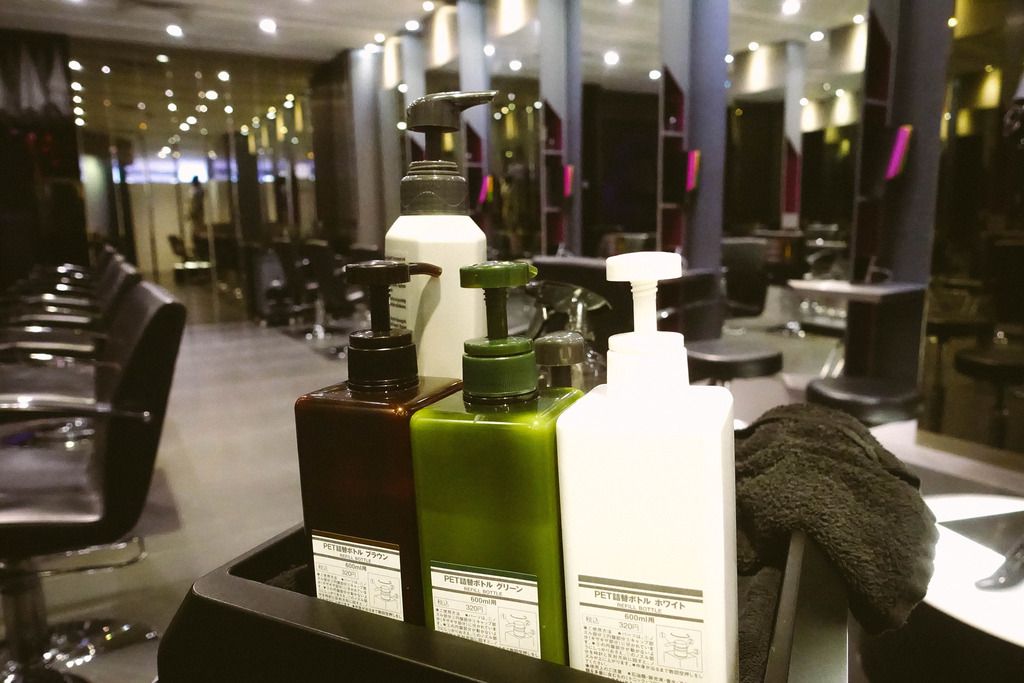 In combination with recommended Goldwell Kerasilk Premium home care products, you can enjoy the treatment benefits for 3-4 weeks.
When I applied Goldwell Kerasilk Reconstruct Intensive Repair treatment on my left hand and sprayed a few droplets of water on both hands, I realised that the water on the left hand gets absorbed  whereas the water will remain as a droplet on the other hand that is without treatment.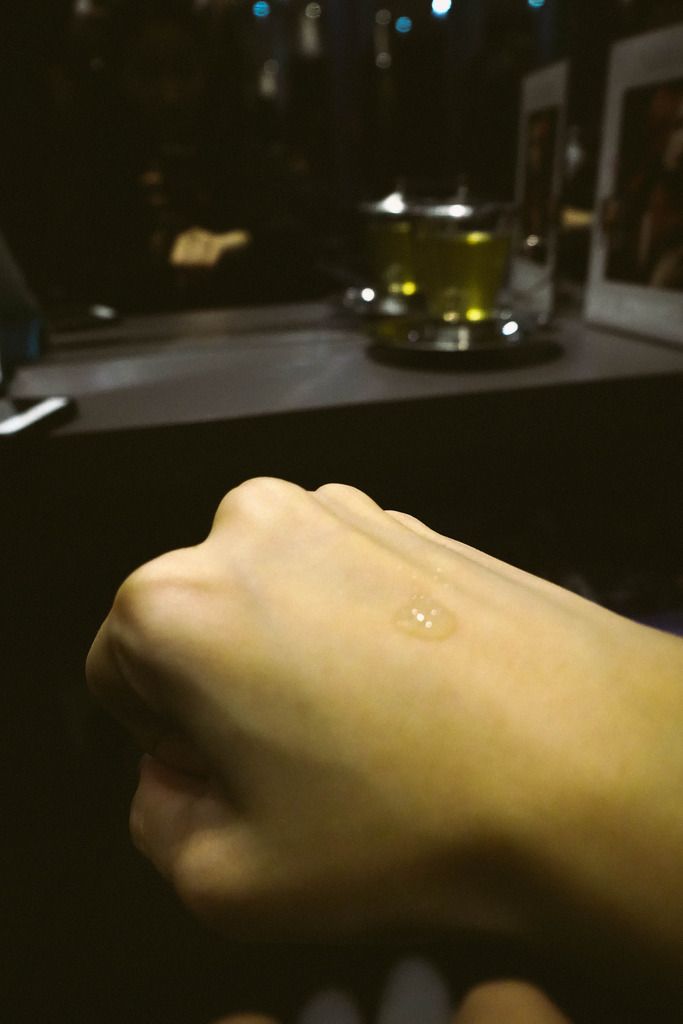 An Ultrasonic iron of cold heat is also used to miniaturise the pre-applied treatment to the hair so it can better penetrate into the shaft of the hair, packing more goodness in the hair to prolong the lastingness of the treatment while reducing waiting time.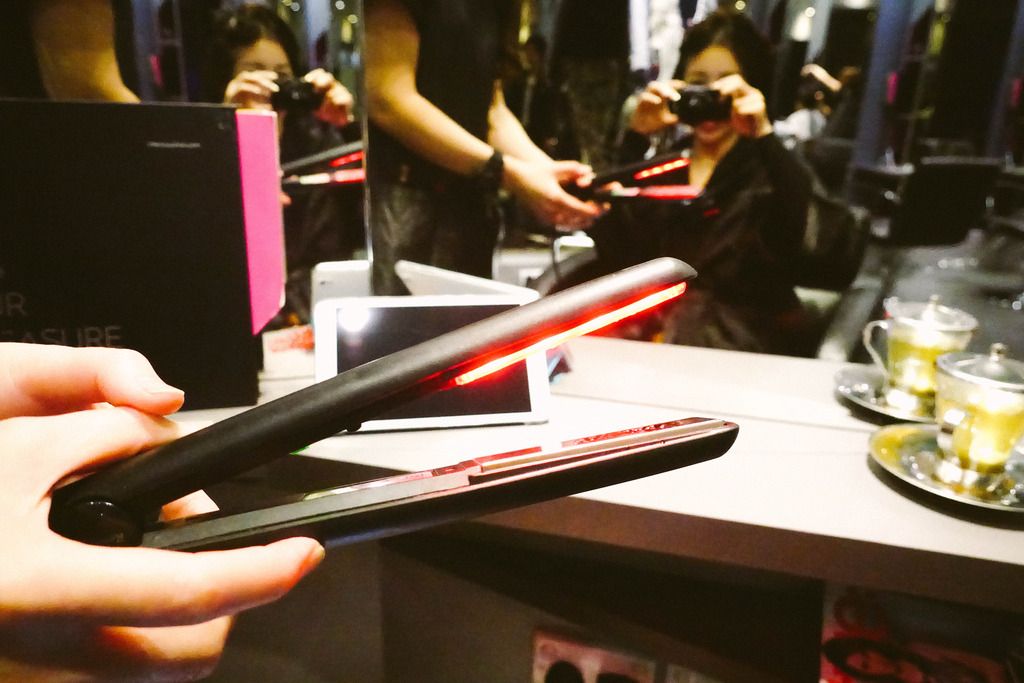 Trilogy comprises of 3 services. To know more about the other 2 services in Trilogy, check out the videos below. They have tried Resculpting Supreme and  Synchronized Advanced Hair Rebuilder respectively.
To ensure this is of absolute truth and an honest review, I was treated with Chez Vous's Express Revitalising Supreme on one side of my hair and brand 'X' treatment on the other side of my hair to assess the results after subsequent washes to know which treatment can really last. Hair is visually smoother and more radiant. Hair feels softer and non tangled on the side treated with this new treatment while the softness on the other side that was treated with Brand 'X' was slowly withering as days went by.
I used the following home care regime as instructed for optimal results.
STEP 1: Rinse hair wet followed by applying Goldwell Kerasilk Reconstruct or Color Conditioner focusing on the mid to hair ends without rinsing it off
STEP 2:  Use their Goldwell Kerasilk Reconstruct or Color Shampoo to cleanse hair and rinse off.
STEP 3: Apply and massage the Goldwell Kerasilk Reconstruct OR Color mask on hair in downward motion and leave on for 5-10 minutes before rinsing. This is the key step to prolong the effects of the treatment.
PRICE
So of course, the question is how much does it cost!
SHORT HAIR: $165
MEDIUM HAIR: $185
MEDIUM LONG HAIR: $195
LONG HAIR: $205
TRIAL PERKS: 15% OFF
Purchase 7X@20% OFF + enjoy 10% off prescribed homecare ( Goldwell Kerasilk Reconstruct or Color shampoo, conditioner and mask)
Thank you Chez Vous Hair for always taking such good care of my hair.