Who doesn't like a youthful looking face? Well I sure do. There are many ways to achieve a youthful looking face like Fillers, Fat Graft, Face Lifting and Botox etc. To achieve a youthful looking face, you have to prevent ageing and even though there are anti-ageing skincare in the market, it doesn't offer instant results. For the last few years, I have always been more concerned with Whitening and Acne treatments but as age catches up with me, I am more concerned with anti-ageing treatments now. As I prepare for my wedding, I want a youthful looking face fast and which is why I turned to Halley Medical Aesthetics' Dr Terence Tan for help!
As always, Dr Terence is all smiles during consultation. He advised me on the procedures I should consider with no pressure added. He told me the differences between the various lifting procedures available in the market and which are better in my case. He even went through the process of ageing. I felt I went through an important lesson as I never knew ageing could be that scary.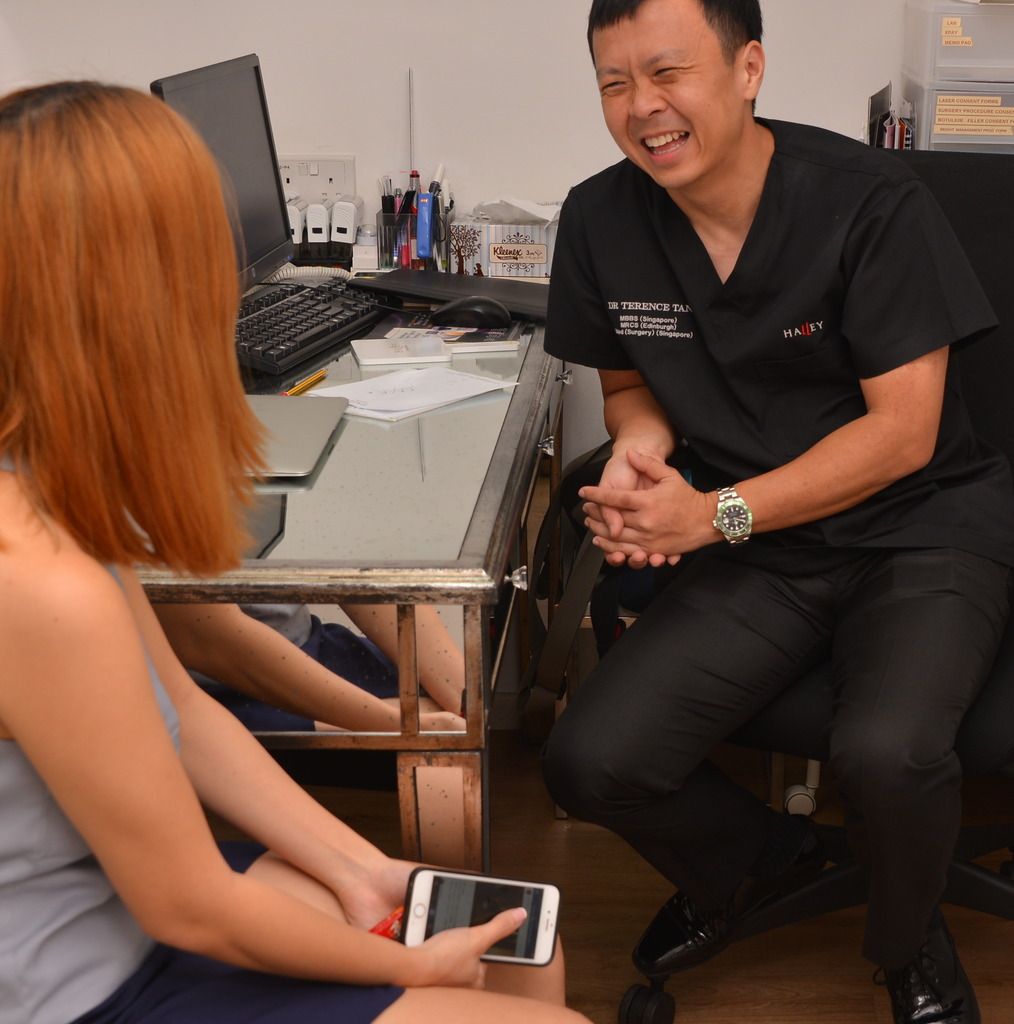 Halley's HIFU Face Tightening Treatment ($675):
The procedure Dr Terence recommended me was the Halley's HIFU Face Tightening Treatment which is a non-invasive facelift treatment that uses high intensity focused ultrasound (HIFU) to lift and rejuvenate sagging skin with no downtime. It firms the face by stimulating collagen and is suitable for tightening areas such as the cheeks, eye and brow, jowls, neck, and chin. For young patients, HIFU is good for maintaining firmness of the face and for mature patients, it lifts and contours areas that have sagged due to aging.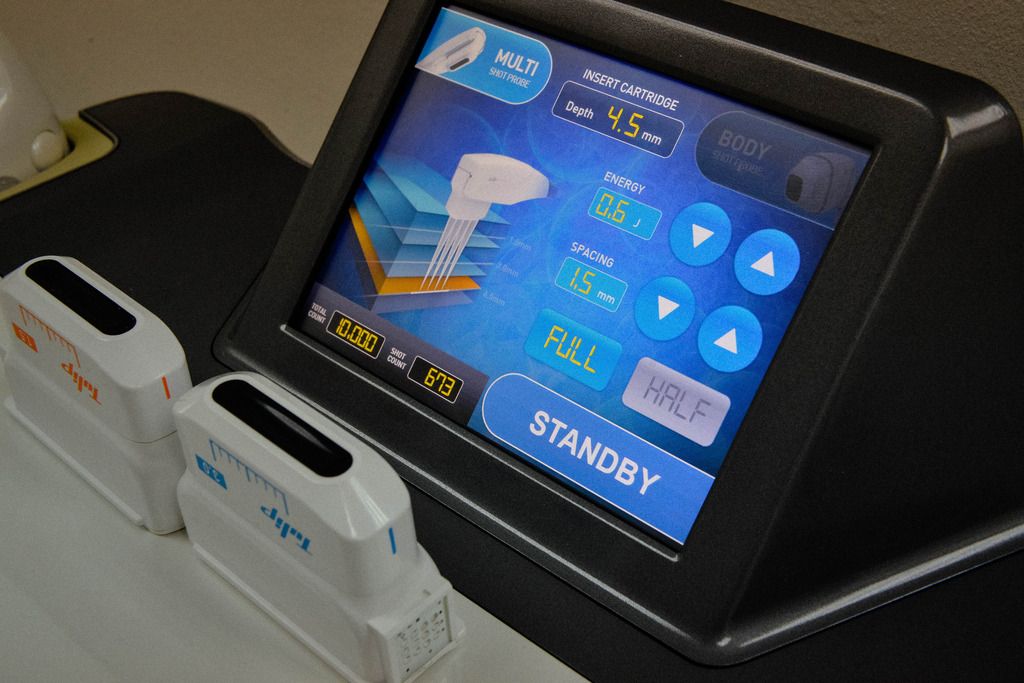 HIFU uses sound waves to penetrate deep into our skin, going pass the epidermis and dermis layer to heat up our face's superficial muscular aponeurotic system (SMAS) which is a layer of of muscles and connective tissue that is rich in collagen. When this soft tissue is warmed up, collagen is produced thus firming up loose, saggy skin. This treatment is very precise as it penetrates the skin at depths of 4.5mm, 3.0mm, and 1.5mm to induce collagen production. HIFU can also be used to reduce fats and tighten skin in areas like our tummy, thighs, hips, and arms.
REVIEW
This review is absolutely true and in no way fabricated. The process was relatively painless. Numbing cream was heavily applied over the face to ease any discomfort during HIFU. Even though Dr Terence had informed me of the discomfort I might face before starting, I was surprised I felt almost no discomfort at all.
The HIFU treatment felt like tiny heated zaps over the face. It was really bearable to me and some parts was so comfortable I could fall asleep. Dr Terence went through the whole face and went over the jawline with the probe a few extra times so that I could have a more well-lifted face.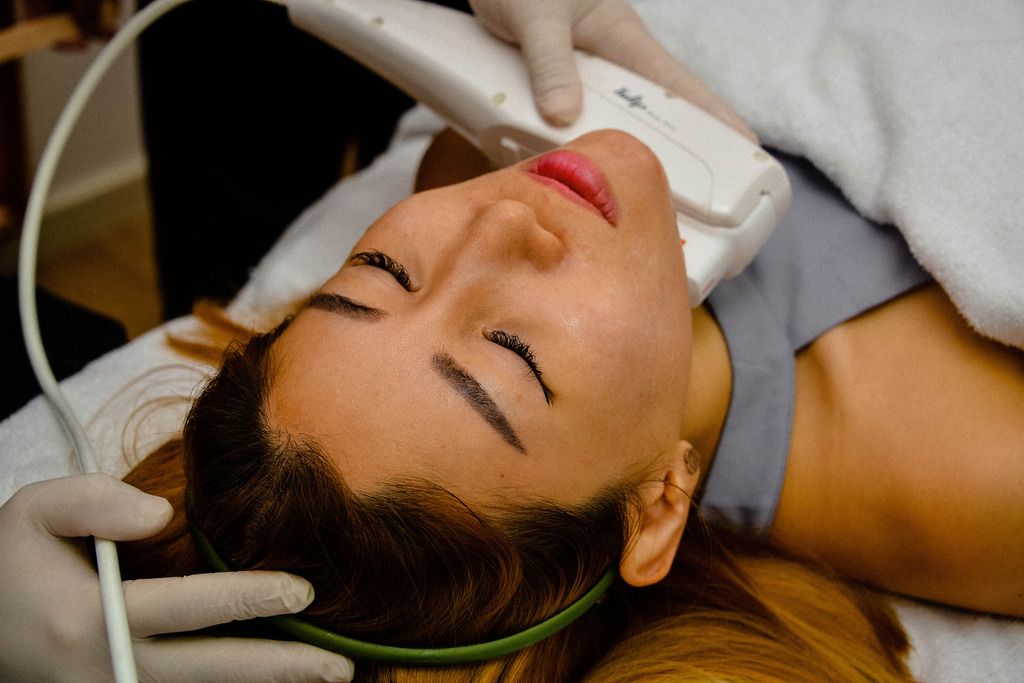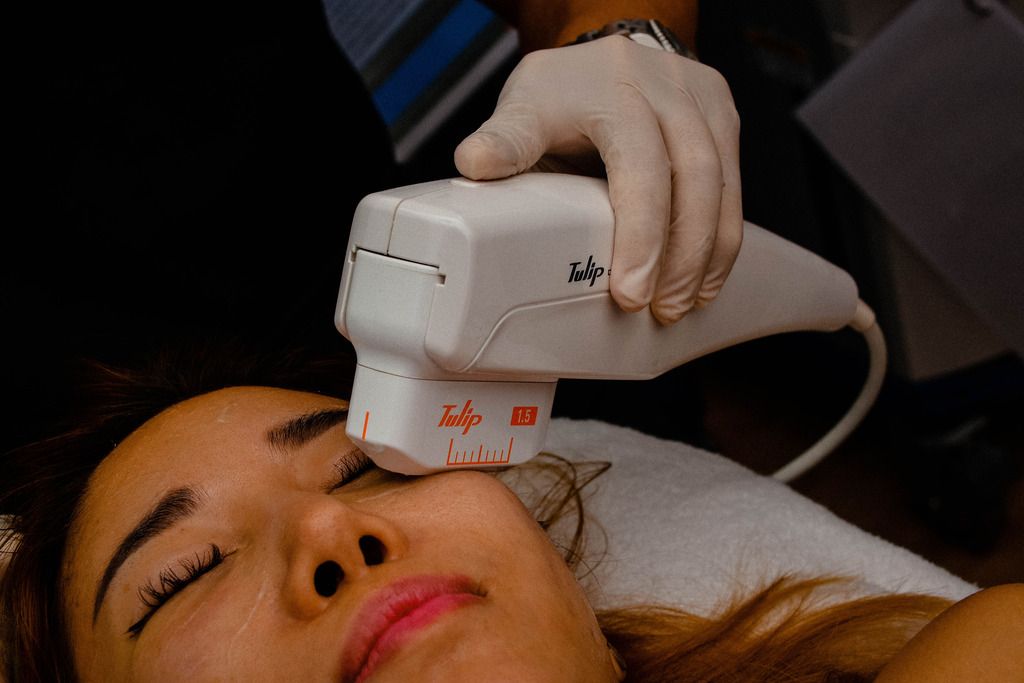 Of course, for a complete anti-ageing makeover, this HIFU treatment is best complemented with other synergistic face lifting treatments. Face lifting treatments are typically done with an extra something and the extra something happens to be fillers in my case. As I have some dents on the under eye, chin, and laugh lines, Dr Terence will be proceeding with Restylane fillers next to achieve maximum effect.
Dr Terence also mentioned that it will take 3 months to see the final results, and HIFU should be done prior before fillers are injected. However, for those who can't wait to see instant results, don't be disheartened as there are gradual lifting changes to your face during these 3 months. For me, I did feel my face got tighter and pores were visibly smaller right after the treatment. Due to HIFU, the pimples and scars on my skin kind of got better too. Will be heading to my fillers soon so do stay tune for the final results!
This is a very recent photo, about 2 days back and 3 weeks after the procedure. Jawline looks slightly sharper.
Thank you for reading and hope this helps!