Are you having a skin crisis now?
Questioning yourself everyday why your skin looks dull?
Lacks radiance and moisture?

Do you want to regain glow on your face and get back your youthful skin?
YESSS??!!!
Yeahhh!! You're definitely on the right page!!!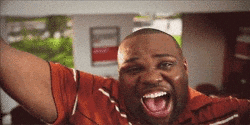 Let me introduce Isabella Aesthetics Signature Stem Cells Skin Booster to you!
What is Skin Booster?
They are very fine dermal fillers that are injected into the skin to hydrate and improve skin quality. This type of dermal filler can be injected over large treatment areas of the face, neck and hands to increase the skin's hydration quality.
Does Skin Booster hurt?
Numbing cream is usually held on the skin for 20-30 minutes or so and it helps decrease the pain caused by the injector device. Although the treatment is not too painful but can be quite uncomfortable so usually numbing cream is recommended!
As for me, with numbing cream present it it painless for me!
How does Skin Booster benefits you?
Conventional Skin Booster treatment usually contains only ONE benefiting ingredient in the ampoule (i.e. Hyaluronic Acid),
Isabella Aesthetics introduces to Singapore their Award Winning Signature Skin Booster Treatment containing EIGHT benefiting ingredients in one treatment!
8 Main Ingredients in Isabella Aesthetic's Signature Korean Stem Cells Skin Booster
Multi Vitamin: It contains Vitamin A, C, E, D and it helps in overall skin improvement.
Glycyrrhiza Glabra Root Extract: Contains active whitening ingredient, it makes skin smooth and has strong whitening effect.
Hyaluronic Acid: As it is existing in between elastic fiber and Collarenous fiber, it moisturizes skins through strong water-binding.
Acethyl Hexapeptide-8: As it is naturally created non-stimulated and non-toxic component in skins, it is highly stable and helps to prevent aging and development of wrinkles.
Multi-Growth Factor: As it is combined ingredients with EGF which wins a Nobel prize and FGF which is a derma growth factor, it is indispensable component to prevent aging skin.
Salmon Egg Extract: It is rich in Vitamin E, helps to prevent oxidation of fatty acid through anti-oxidation, the main feature of Vitamin E.
Thioctic Acid: This is a form of Vitamin L which is well known for its strong anti-oxidation effect and promotes elastin and collagen in skins.
Glutathione: It has anti-oxidation effect by removing active oxygen which naturally generates in our body.
This is Isabella Aesthetics one and only award winning signature skin booster treatment which consist of Multi-Vitamins, Salmon Egg Extracts, EGF (which won a Nobel Prize), whitening and hydrating components. This treatment promotes skin regeneration, acts as a skin barrier, repairs damaged cells, anti-aging, smoothen skin and you can feel the results instantaneously.
How long can it last?
It is recommended to go for 4 sessions consecutively with 2 weeks interval for the best results and it can last approximately 9 months.
How long is the downtime?
It varies from individuals but usually the small little red bumps will only last 2 – 3 days. Wearing a mask can cease all your concerns.
Now I'm gonna walk you through step by step on the procedures
Step 1 : Cleansing
Step 2 : Apply numbing cream and wait for 20 – 30 minutes
Step 3 : Start treatment!
Half face done!
 Full face done with Skin Booster treatment!!
Step 4 : Apply special ampoule to cool down your skin with their cooling system to reduce redness [THIS IS MY FAVORITEEEEE!! HEHE..]
Last step : Mask time!
Oh WAITTT!! Sunscreen is a must must!!
ANDDDDD WE AREEEE DONEEEEEE!!
Here's a video of the full procedure from Isabella Aesthetics
Below are the photos taken 2 weeks after my skin booster treatment
Lastly!! I have a GOOD NEWS for you!!
If you're keen for this treatment but paying a hefty price tag is your concern. Here's your chance!
Isabella Aesthetics is having a first trial promo!!
First Trial Price: 388SGD only
Usual Price: 888SGD
♡♡♡♡♡ THANK YOU ISABELLA AESTHETICS!!!!!!!!!! ♡♡♡♡♡
63 Jurong West Central 3, Jurong Point
#B1-43
Singapore 648331(Opposite DBS Bank)
6 Scotts Road, Scotts Square
#B1-24
Singapore 228209
+65 8298 9291
+65 6815 1172