A visit to Fat Cow is a yearly affair for me and the love of my life. This is my third visit here and as they all say Third time's a charm. The restaurant is neatly tucked away on the first level of Camden Medical Centre along Orchard Boulevard.
Fat cow is a steakhouse with a twist. The main attraction of this place is the Wagyu. However unlike a traditional steakhouse, the style and preparation of the dishes here are of Japanese origin. I really love this combination which I shall explain later in this post.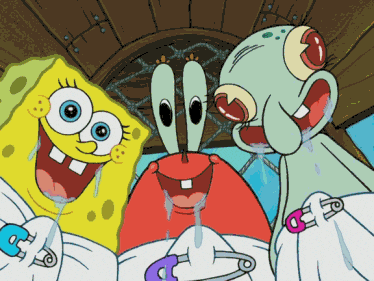 OKAY!!!!! LET'S GET STRAIGHT TO THE POINT!
*I'm drooling while typing this 🙁
ONSEN TAMAGO NO GYU 'MARROW' FURAI ($16++)
I always look forward to start the meal with this zensai. The egg is just done perfectly with seaweed in a slightly sour dashi. ending with a nugget of bone marrow. Its a perfect way to start the meal.
ASPARAGUS ($14++)
The dish i like the least as it a vegetable. Love says its good but its not for me. Its basically a grill Asparagus with a butter like  Yuzu aioli.
EBI ' CARABINEROS ' NO SHIOYAKI (3pc $65++)
During my first visit to Fat Cow, I wonder whether love was out of his mind when I heard him order this dish. The dish was priced at $65++ for just 3 pieces of prawns with a description stating "Spanish red prawn, grilled with salt and lemon ".  My guess is that most would not order this dish while dining at a steakhouse.
All I can say is the description "Spanish red prawn, grilled with salt and lemon " for this dish does not do it justices. The Prawns were served Grilled with no seasoning with a side of kosher salt and a wedge of lemon. One bite in and you would understand why the hefty price is justified. The Prawns was just on a different level from the ones normally served at other places. The natural sweetness accompanied a hint of smokiness from the grill was just perfect.
GINDARA SAIKYO YAKI ($48++)
Gindara or Black Cod in one of my favourite fish. Fat Cow take on Grilled Black Cod is delicious. The Black Cod was spot on with just the right amount and savoury sweet from the Saikyo Miso. This dish is definitely a "MUST" order!!
WAGYU!!!
During my first 2 visits to Fat Cow. Love wanted me to try the different types and grades of wagyu. We tried the grades A3, A4 and A5 from Saga, Ohmi and iwate (now they have changed to Tochigi).
SAGA A3 STRIPLOIN
Half cut 150g – $120++
Full cut 300g – $235++
OHMI A4 RIBEYE
Half cut 150g – $138++
Full cut 300g – $270++
TOCHIGI A5 RIBEYE
Half cut 150g – $158++
Full cut 300g – $310++
After trying the different grades and types of wagyu on my previous few visits. I seem to always return for the Ohmi A4. The reason being that the Ohmi A4 has just the right amount of marbling without being a little too fatty for my liking. The Saga A3 has a little more bite as compared to the Ohmi. The A5 were too fatty. Therefore time after time we always seem to order Ohmi A4. The reason why me and love keep returning to Fat Cow was because the steak was sliced rather than serve as a slab of meat on a plate like the other steakhouses.
The Ohmi was Juicy with just the right "melt in your mouth" texture. A truly out of this world Steak.
'THE FAT RICE' ($8++)
A rice transformed into simple bliss. "The Fat Rice' is a simple bowl of rice, perfected by Fat Cow. Drizzled with Fat Cow's Signature Soya sauce, its consist of a Soya sauce made in-house by the restaurant with Oil reduced from Wagyu.
WARABI MOCHI ($16++)
This is the one dessert I love the most. Its made in house by Fat Cow. The texture of the Warabi Mochi is just amazing. Served with Green Tea and Soy Bean Powder. The texture is light and soft but not mushy.
Fat cow serves what I love all in one meal. Steak and Japanese food. The food never seems to disappoint me with their attention to detail. Everything from seafood to steaks and even rice are one of my best I have taken in Singapore.
A MUST visit!!
FAT COW
1 Orchard Blvd #01-01/02, Camden Medical Centre, Singapore 248649
Tel: +65 6735 0308 | Website