Hello peeps!
I am here to share with you guys what I did recently to enhance my  "Smile"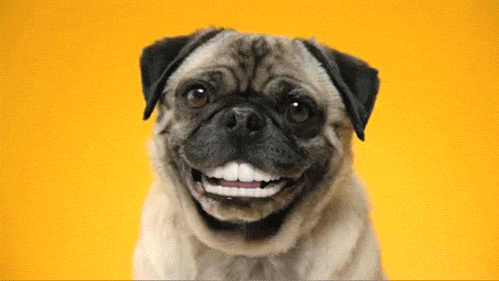 Since young I really hated my smile or I would say my teeth or my mouth in general? I've no idea.. Hahaha cause whenever I laughed too hard, my gums will be shown which resulted in me covering half of my face when I'm laughing. You would've noticed if you once made me laugh hahaha!

So guess I had enough of self-torturing and decided to do something about it!
Previously I did consulted a few dental clinics but their solution for me was to cut and remove the excessive gums.
WHATTTT??!!! That's so freaking scary and obviously I dropped the idea. But guess what? Good news for you guys who are having the same problem as me!
I found out online that there's this new procedure called Laser Gummy Smile Reshaping/ Gum Recontouring.
So what does Laser Gummy Smile Reshaping/ Gum Recontouring do?
A beautiful smile exudes a balance between the gums and teeth. When a patient shows more gums that teeth, they have a "gummy"smile. A "gummy" smile draws attention to your gums –not your teeth –and can make teeth appear shorter than they really are. Studies have been done with dentists, plastic surgeons, dermatologists and regular folk to assess smiles. Most everyone agreed that 2mm or less of gum tissue showing was the level where most participants thought the smile looked normal. Participants started noticing the gum tissue at 3-4 mm, and thinking that too much gum tissue was showing at more than 4 mm.
Doctors who specialize in cosmetic procedures estimate that about 14% of women and 7 % of men have excessive gingival exposure when smiling. It can be due to the following
1. short teeth or excessively thick gum tissue.
2. hyper-mobile lips or short lips.
3. long protruding upper jaw bone or
4. a combination of any of the above reasons.
Short teeth or excessively thick gum tissue can be effectively treated with our advanced laser gum recontouring procedure. These "gummy"smiles can be corrected without extensive surgery and pain. On top of that, the healing process after laser "gummy"treatment is usually much less painful and faster than actual traditional surgery.
Achieving the same results as cutting and removing the gums but in a safer and painless way by using laser. Sounds better right? (:
So yuppp, I decided to enter this journey with Orchard Scotts Dental!
They are renowned for Smile Makeover, Laser Gummy Smile Reshaping/ Recontouring/ Invisalign/ Teeth Whitening etc..
Waited patiently at their waiting area for my turn… You can help yourself at the pantry for some beverages while waiting!
So Dr Kelvin Chua will be helping me with the makeover!! Wooo I can't waittttt!!
After the consultation, we are good to go!
I was told to lay down on the dental chair, Dr Kelvin Chua placed the retractor into my mouth and we are ready to numb the areas!
He was really gentle and I was grateful for his assistant's help. She placed a massage device on my face to divert my attention while Dr Kelvin Chua slowly injects the numbing gel and due to the vibration I totally had no clue that he was indeed injecting right into my gums. Ouchhh!!
When all the areas are fully numb, he measured the length of my teeth to ensure the allowance he had to remove but not too much till it exposes my bones.
AND THE SURGERY BEGINS NOWWWWW!!
Omg this photo is damn drama. Seems like Dr Kelvin Chua slit open my throat and the blood came splashing out HAHAHAHA!!

Okay this might seems a bit gross, but NO it's not painful at all! I almost fell asleep throughout the whole procedure!
And after 1.5hrs we are done!!! YAY!
So Dr Kelvin Chua passed me a mirror and guess what? He turned me into Donald Duck! What happened to my lipssssss 🙁
It's so swollen hahaha due to the numbing gel heh!
So after the procedure, Dr Kelvin Chua explained to me thoroughly on how many mm he has removed (if i'm not wrong he removed 1.5-2mm) and why he made the decision on removing that amount due to some factors etc..
Andddd I'm still trying to locate my lips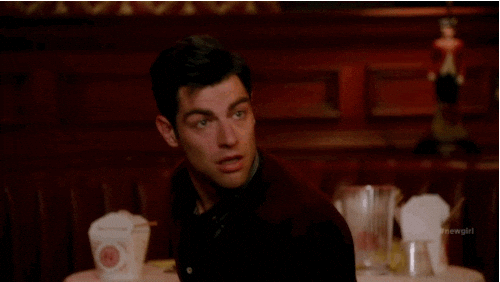 Here's a Before & After shot.
My teeth looks bigger and longer now rather than the squarish teeth I used to have.
Also, my gums are less prominent now and I'm satisfied with the results!
Below are some of the photos of me in my new makeover smile!
So guys if you're looking for a smile makeover!
Make an appointment with Orchard Scotts Dental and you can look for Dr Kelvin Chua!
541 Orchard Road
Liat Tower #07-01/02
Singapore 238881
t. +65 6732 9939
f. +65 6732 6883
Lastly, I left the clinic like this..