After hearing all the hype about Korean drama "Descendants of the Sun", I finally decided to hop onto the bandwagon along with an army of addicts, purely out of curiosity. Did I like it? Well yes, being a military wife, I definitely found the storyline relatable, but what left an even deeper impression on me was Song Hye Kyo's (or Kang Mo Yeon, as she is known in the series) simple yet elegant style, which brings me to the objective of writing today's post.
So yes, without further ado, let me share some of my favourite style/beauty moments in the series and more importantly, where you can actually find these products.
Beauty products
It is no secret that Song Hye Kyo is the brand ambassador for Laneige, hence the beauty products used to achieve her flawless skin and rosy lips include: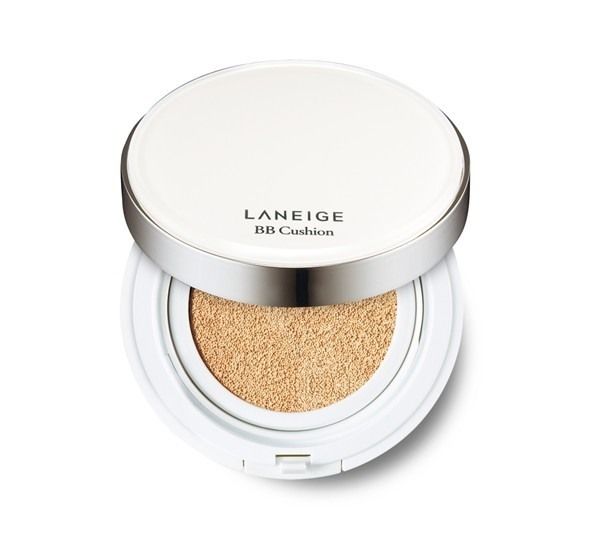 Laneige BB Cushion
I've used this previously courtesy of Laneige and I was impressed by how buildable the coverage is, not to mention the dewy finish causes light to literally bounce off my skin, making my pigmentation look less obvious to the naked eye.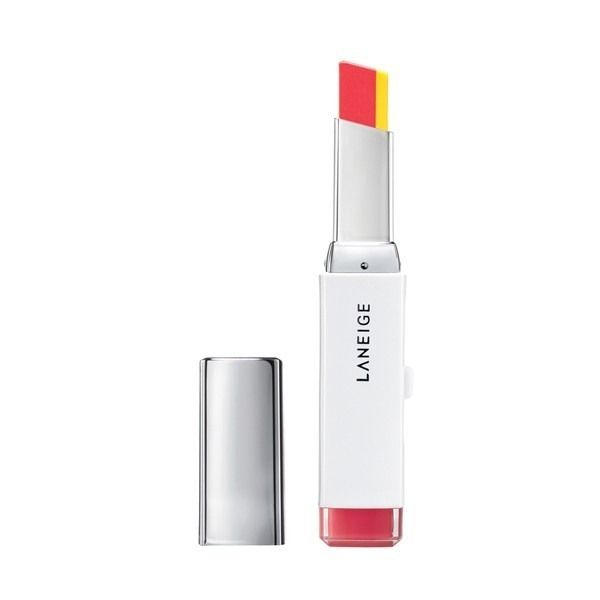 Laneige Two Tone Lip Bar
I have yet to try this myself but if I recall correctly, these were already flying off the shelves before the show became popular. I hope you can still find them in stores!
Shirts & Shirtdresses
Shirts are practically her wardrobe staple and it is not hard to see why. Song Hye Kyo transits from weekend casual chic to smart casual/semi-formal with absolute ease simply by changing from a pair of shorts to a feminine A-line skirt or putting on a shirt dress. These basic pieces will never go out of style and thus ensure that she is always on point.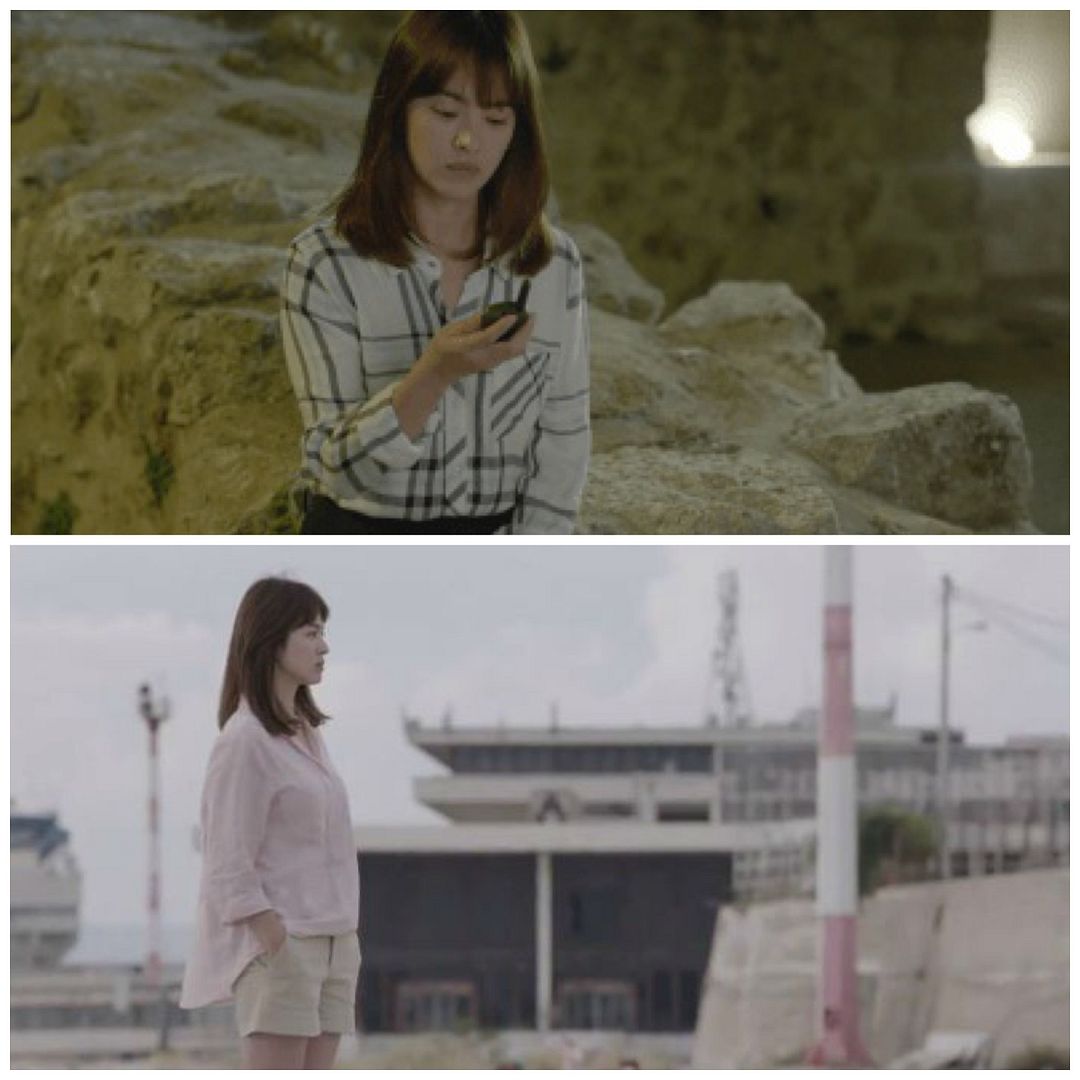 Bottom – Washing Linen Blouse from Stylenanda (Shop HERE)
Printed Silk Crepe Mini Dress by Victoria Beckham (Shop HERE)
Bags
Song Hye Kyo generally goes for minimalist, functional bags in the series, such as this beautiful Symmetrical Bag from Celine and the Eco Shoulder Bag from J.Estina, a Korean jewelry and bag label that she was endorsing till January this year.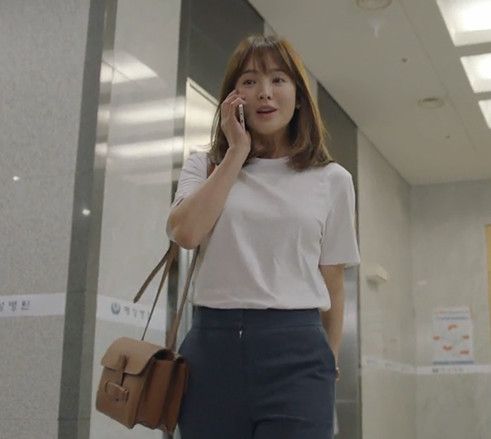 Celine Symmetrical Bag (Shop HERE)
J. Estina Savvy Helio Eco Shoulder Bag
J. Estina Savvy Helio Eco Shoulder Bag (Shop HERE)
Accessories
Accessories, especially earrings, play an important role in adding the finishing touches to her outfits. Simple, minimalist earrings are paired with casual outfits while a touch of gemstones are the perfect accompaniment to her work ensembles.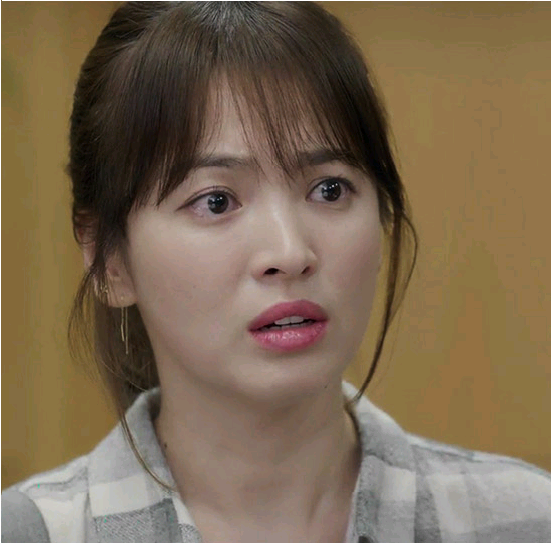 Earrings from J.Estina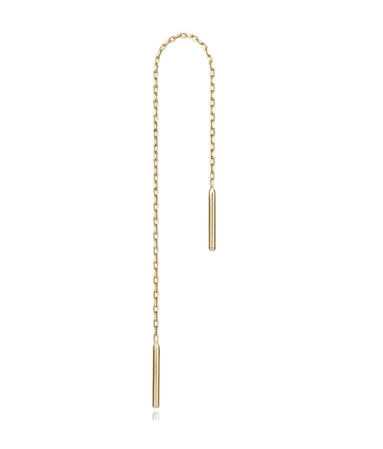 J.Estina Oro Lia Helio Earring (Shop HERE)
DvF by H. Stern Collection (Shop HERE)
Shoes
Comfortable
footwear is a must in the fictitious country of Uruk, and although this
statement about comfortable footwear isn't entirely true (didn't you see
her running around the disaster zone in platform heels?!), I'm sure this beautiful pair of
perforated high-top sneakers struck a chord with you, just as it did
for me, because it's now completely sold out!
Junya Watanabe Comme des Garcons Perforated Leather Sneakers
I
have left my email address in the link below and asked to be notified
when the item is back in stock. Good things ought to be shared, so I'm
sharing the link with you too!
Junya Watanabe Commes Des Garcons Perforated Leather Sneakers (Shop HERE)
Now that the long weekend is here, it's the best time to indulge in some retail therapy! Have you watched the series yet? If so, which of these products do you like best?
Image credits: KBS