Ever since I had Korea Combo Eyebrow Embroidery done by Arch Angel Brow, there was no turning back. My new brows done by their founder Kelly framed my features beautifully and complemented my face shape too . Don't even get me started on how convenient it is to wake up with beautiful brows every morning. Do you have any idea what my brows used to look like? Click here to refer to my previous review. Be warned – the transformation is pretty shocking.
The effects of Korea Combo Eyebrow Embroidery can last about 1.5 – 2 years with touch-up. The benefits? No downtime, no interference with your beauty routine and naturally groomed brows. Kelly underwent rigorous training in Korea and she was the first to introduce this Korean eyebrow embroidery technique in Singapore.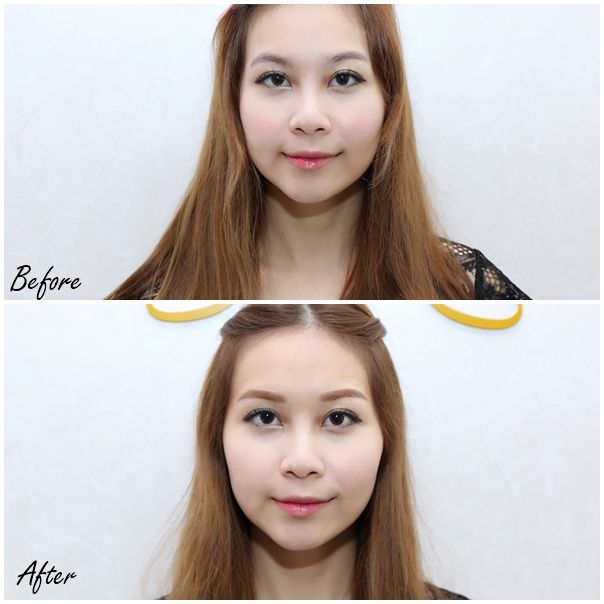 After I returned from my year-long stint in China, I popped by Arch Angel Brow for a touch-up at the end of last year.
As you can tell from the before and after pictures, my brows were getting a little unruly. Besides reshaping my brows, Kelly recommended tinting them to match my lighter hair colour. Don't you think my new set of brows look even better than ever?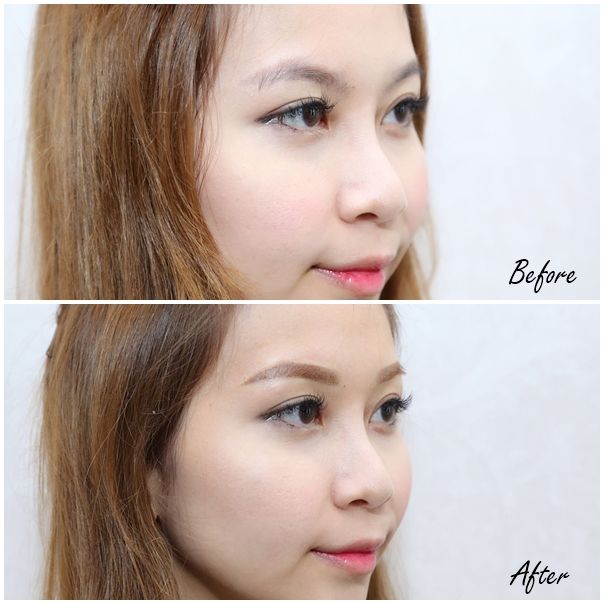 One of the biggest misconceptions about Korea Combo Eyebrow Embroidery is that you have to suit straight Korean brows. If that is your concern, then I'm the perfect example to prove you wrong.
The technique is from Korea but at the end of the day, the shape and design of the brows depends on your face shape and facial features. No two faces are the same, which is why it is so important to engage a qualified professional with years of experience and an aesthetic eye.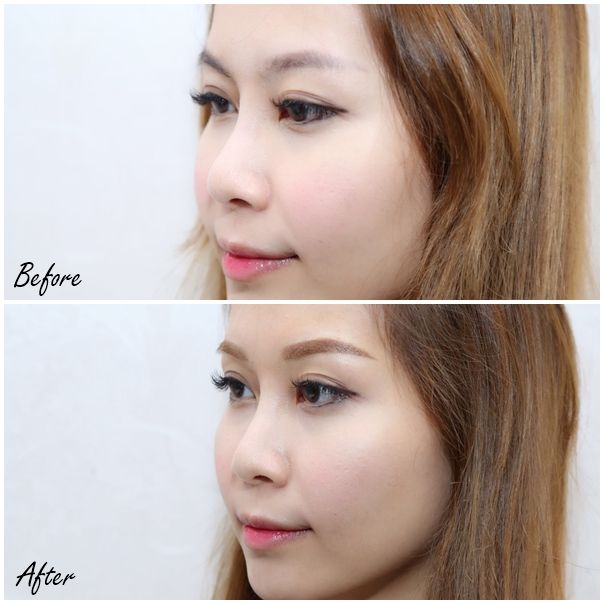 You can have the best technology but without a proficient consultant with an artistic flair, your brows can look drastically different. I have complete faith in Arch Angel Brow because Kelly is a perfectionist with an eye for detail, and she has the same expectations of her team. I walk out of the shop feeling confident and satisfied every time!
Now that Chinese New Year is just around the corner, it's time to get your brow game on too!
*****
~ Exclusive Promotion for My Readers ~
First 20 readers who quote "Regina" when making an appointment for Korea Combo Eyebrow Embroidery will be entitled to a complimentary session of Arch Angel Brow's signature facial worth S$180!
*****
Arch Angel Brow
 Address:
321 Clementi Ave 3 (New mall in Clementi)
#01-08
Tel:
6250 1151
Opening Hours:
Mon-Fri: 11.00 am – 9.30 pm