Did you know that Hotel Seine Cafe is a filming location for popular K drama Hotel Del Luna? Xinyi and I visited this beautiful cafe that spans 4 levels during our recent MFP trip to Seoul! Located at Ikseon-dong (read the article I wrote about this instagrammable neighbourhood), this cafe appeared in episode 11 of Hotel Del Luna, when the hotel received their first pair of human guests who were on honeymoon. To complete the experience and fit in with the cafe vibes, you may wish to consider renting a vintage dress from Ikseon Boutique, just like what we did!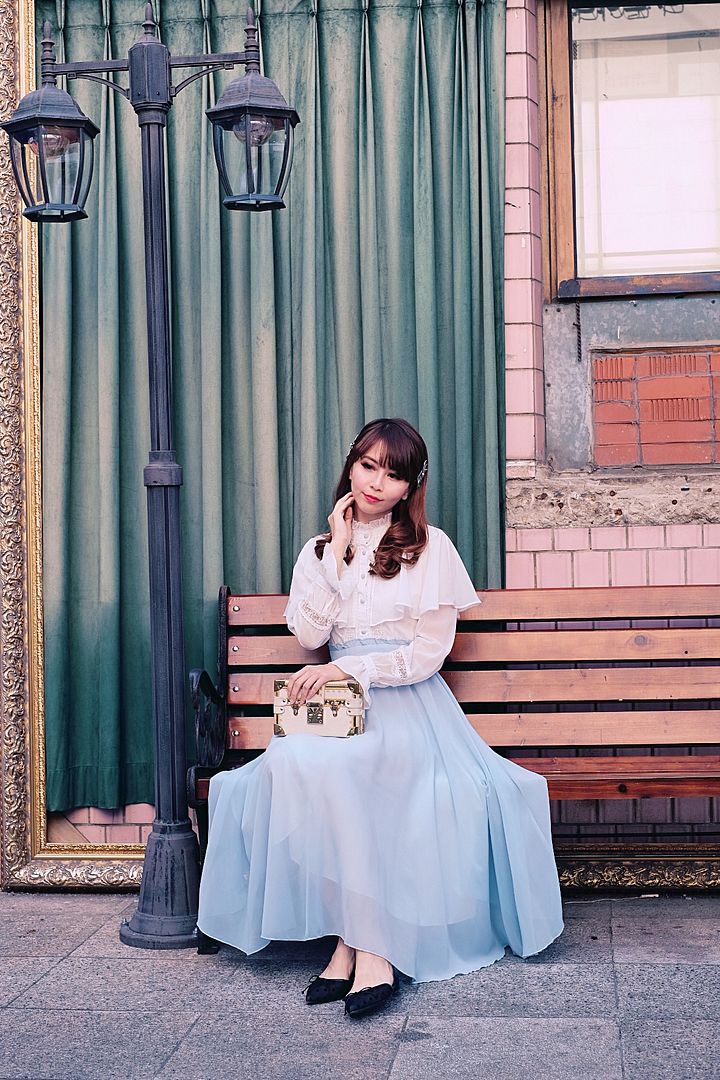 On first impression, the pink building may not look like much on the outside. When you take a step inside however, be prepared to be wowed by the luxurious baroque decor as seen in Hotel Del Luna.
Doesn't this concierge ring a bell? Contrary to what is depicted in the drama, this isn't exactly a concierge. It is a counter where customers pick up their drinks and food.
Take your pick from an array of cakes and breads on level one, order a drink or two and chill out at a photoworthy spot of your choice on any of the 4 levels. The food and drinks are pretty average but come on, that's not what we are here for right?
Here's what every level looks like:
Level 1 Seating Area: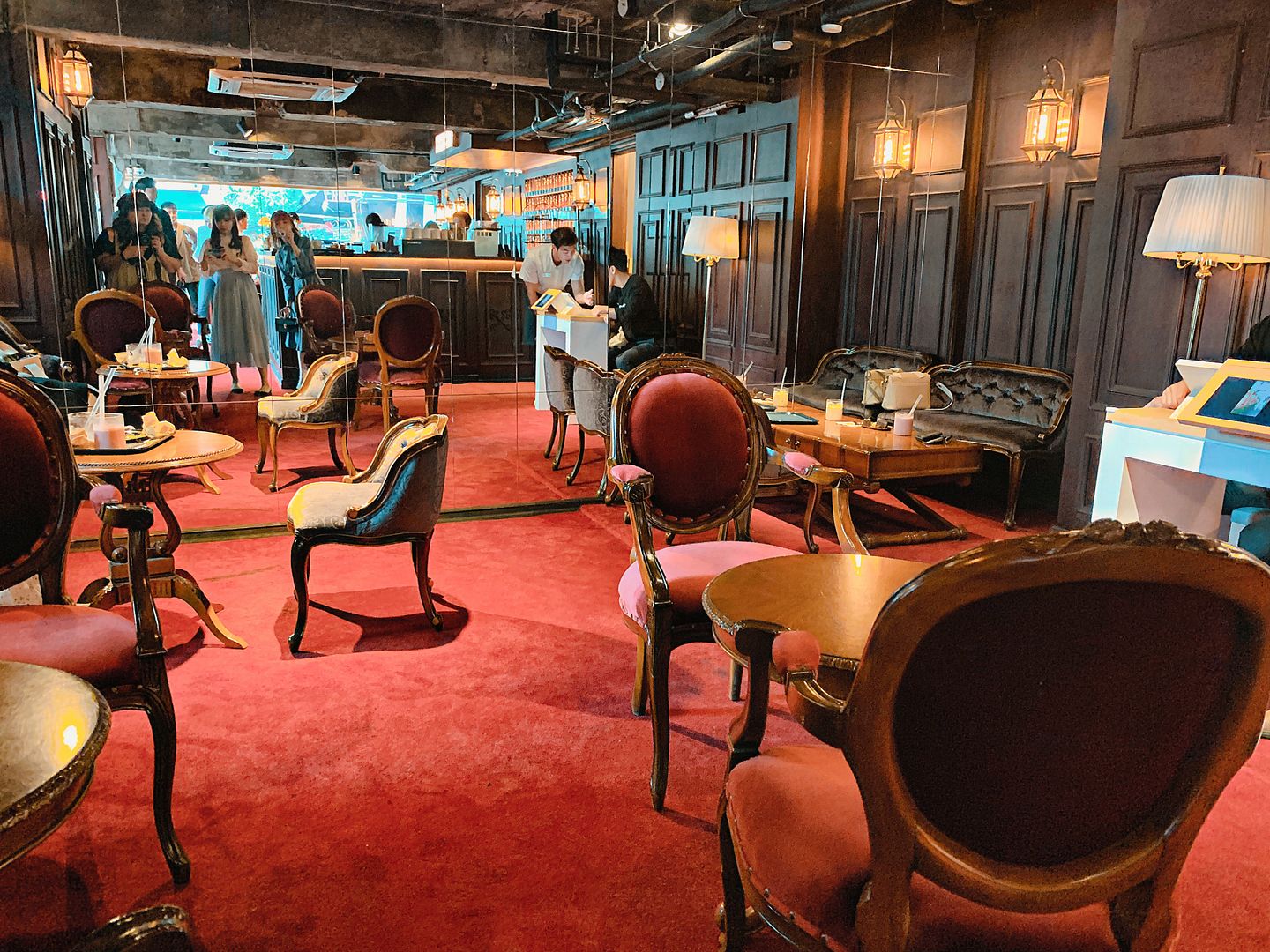 Level 2 Seating Area:
Level 3 Seating Area:
We decided on level 3 as there are more photo spots here!
Level 4 Full Moon Bar:
What's a Hotel Del Luna inspired cafe without its very own Full Moon Bar? Now, you too can reenact some of those magical romantic moments between Hotel Del Luna CEO Jang Man Wol and General Manager Goo Chang Sung at this bar, particularly at the balcony overlooking the traditional hanoks of Ikseon-dong.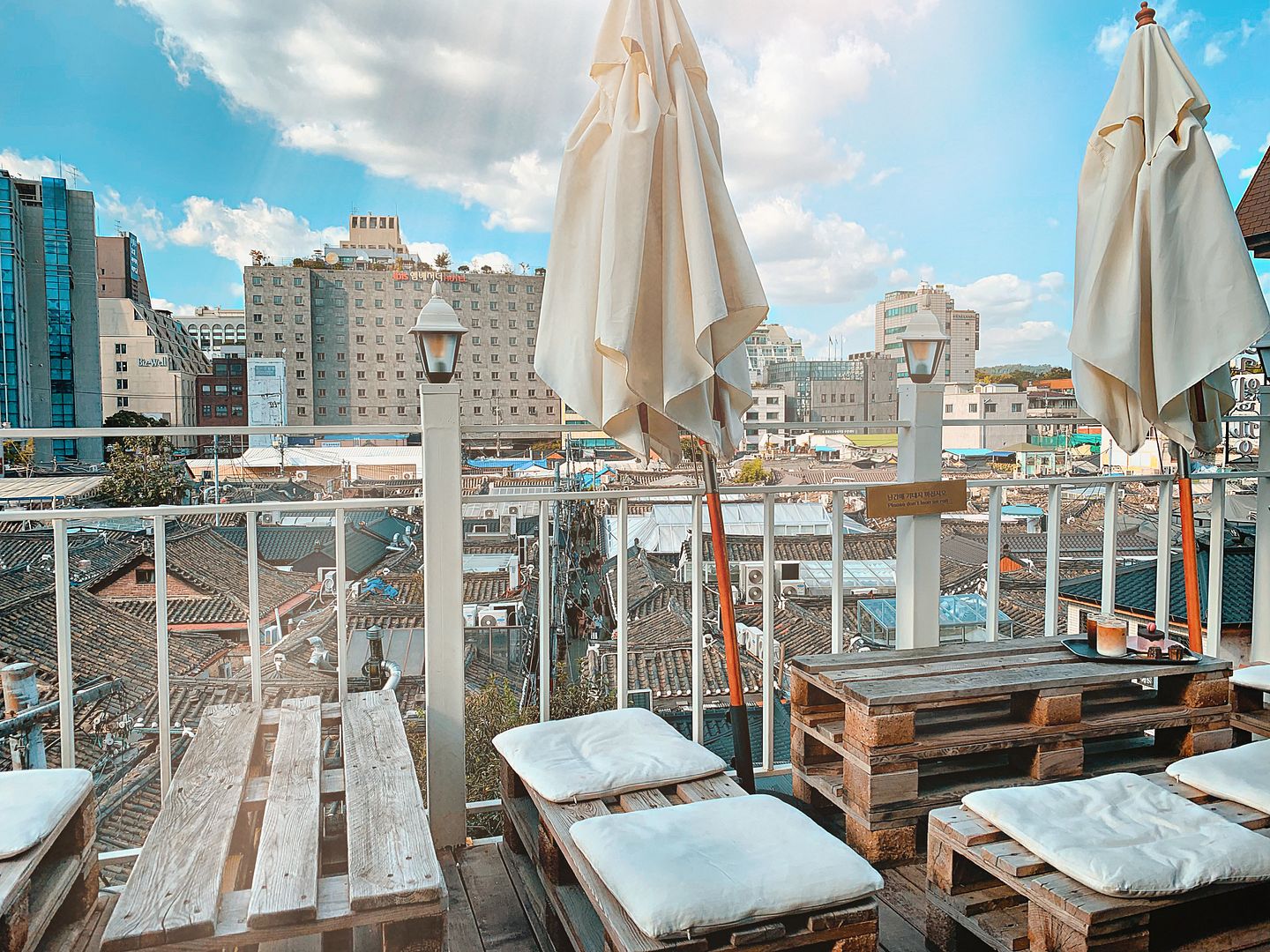 Here's how you can get there:
As it's located within Ikseon-dong, take the subway to Jongno-3-ga station, walk out via exit 4 and cross the road.
Address: 28-5 Donhwamun-ro 11-gil, Nakwon-dong, Jongno-gu, Seoul, South Korea
Opening hours: 12pm – 10pm daily