Aging is inevitable, but age is really just a number these days. Thanks to non-surgical face lift treatments, it is possible to defy gravity and look younger than our actual age. I am very meticulous and conscientious when it comes to skincare and masking but recently, I noticed my laugh lines were much deeper than before and my face shape appeared less defined too. That was when I thought – perhaps it was time for me to give
HIFU SygmaLift
at Clifford Aesthetics a go. I have immense trust in Dr Gerard Ee's expertise as he managed to thoroughly remove pigmentation marks that have plagued me for more than a decade. When he recommended HIFU SygmaLift, I took his advice without hesitation.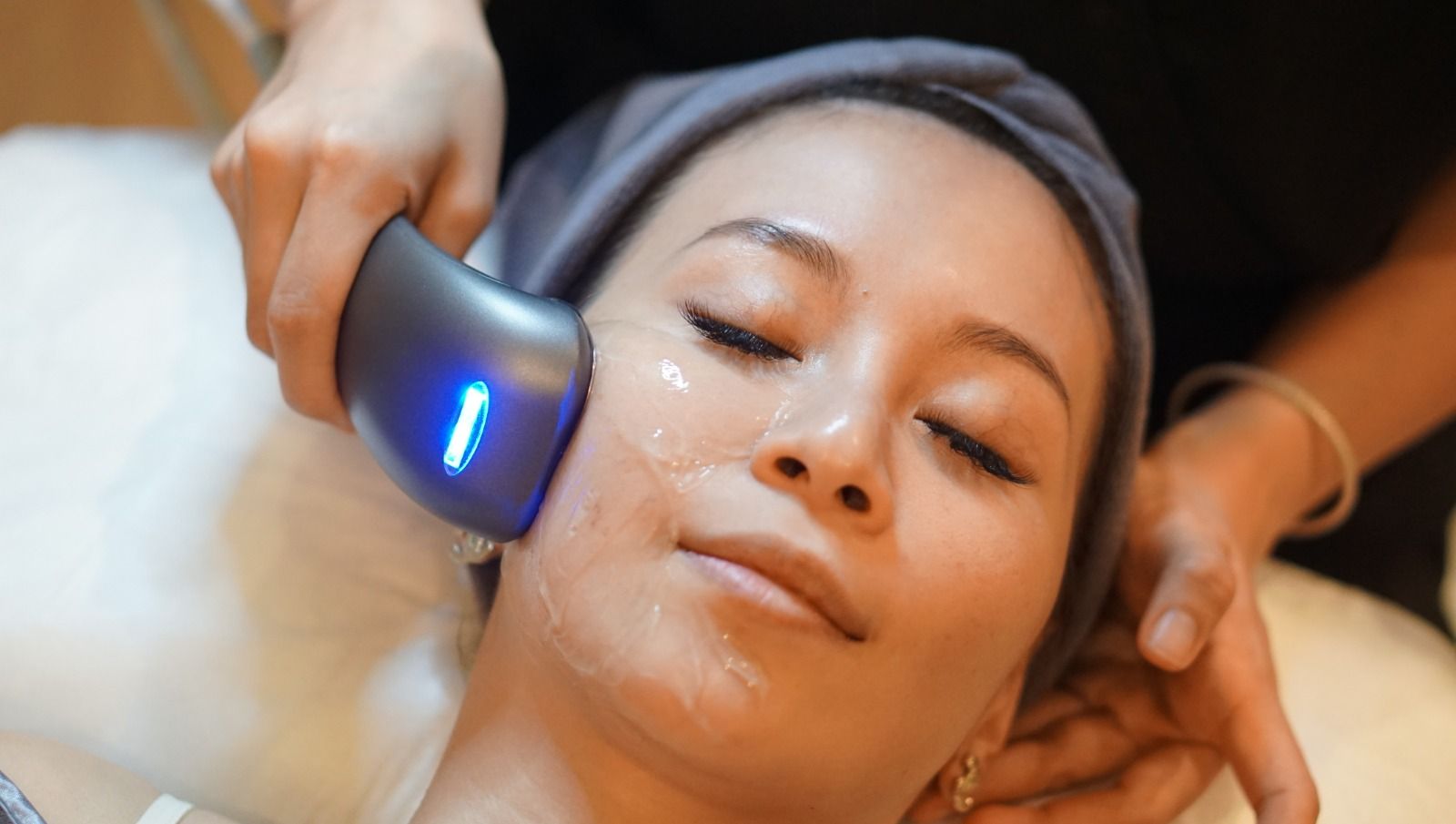 HIFU SygmaLift, as its name suggests, uses a combination therapy of High Intensity Focal Ultrasound for facial remodelling and lifting, and Cold Laser 635 nm for bio-stimulation and enhancing skin glow. Deemed as the Gold standard for non-surgical face-lifting, it is a completely pain-free and relaxing treatment that delivers results instantly, with zero downtime. No numbing cream is required and all I felt was a warm sensation during the session. In fact, the treatment was so comfortable that I was either chatting happily with the therapist or drifting in and out of slumber throughout the 90-minute duration.
I firmly believe that once the first signs of ageing are spotted, it's best to nip it in the bud before the situation worsens. Although the results of Sygmalift are most evident after one to three months, I noticed that my laugh lines diminished and my cheeks looked more lifted immediately after the session. Here are my before and after photos taken on the day of the treatment for comparison.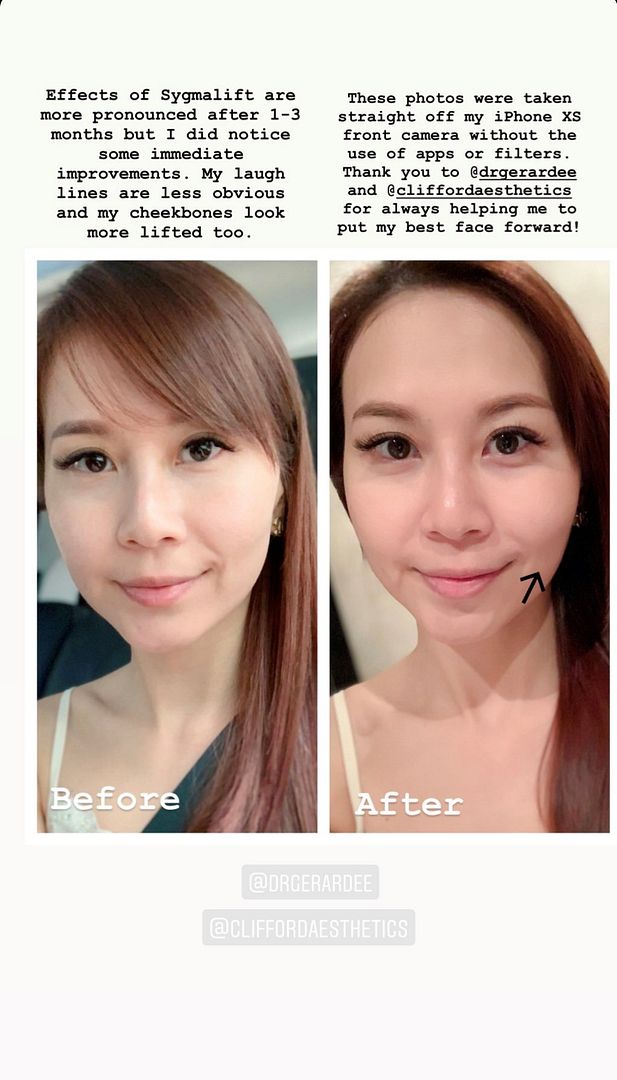 I love that there is absolutely no downtime too, hence nobody knows you had work done on your face. What surprised me most was that one week post-treatment, friends started coming up to me to ask if I did something to make my features sharper and more contoured. That was definitely Sygmalift working its magic.
It has been a month since my Sygmalift session. My face shape is definitely more defined (finally achieved that V-shape visage!), my laugh lines have reduced dramatically and overall, my skin looks firmer and more lifted. I can't express how grateful I am to Dr Ee and Clifford Aesthetics for turning back the clock and taking years off my face.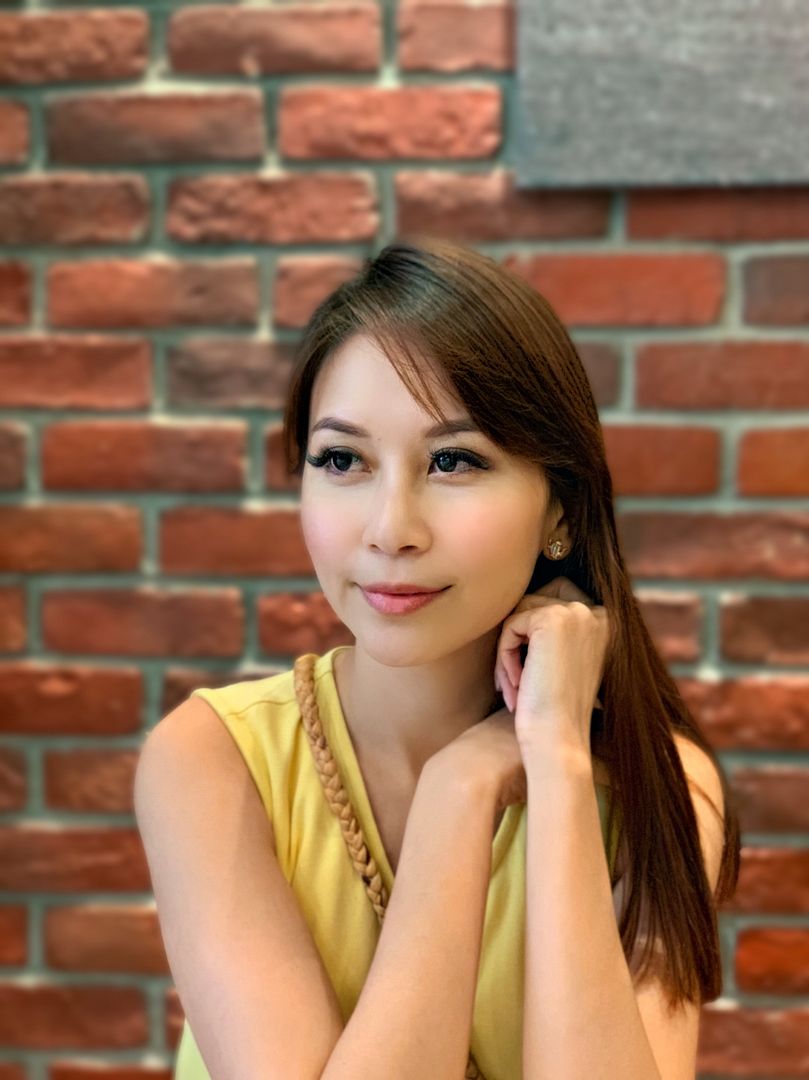 The Clifford Clinic
24 Raffles Place
#01-03 Clifford Centre
Singapore 048621
(Exit A from Raffles MRT)
Mon to Fri: 10am to 8pm
Sat: 10 am to 5pm
Sun: Closed
Closed on Sundays and Public Holidays
Call Us: (65) 6532 2400
Whatsapp: (65) 8318 6332