I have been told that my skin is
very dehydrated based on a skin analysis that I did recently, hence I
have been on the lookout for good serums to boost my hydration levels. Thanks to Beauty Direct, I had the opportunity to try out
White Label Premium Placenta Elastic White Skin Essence
,
which combines the properties of both essence and toner in one product.
As this works as a toner and essence, all you have to do is to apply it
using a cotton pad or directly onto your hands and then gently pat it
into your skin. How convenient!

White Label Premium Placenta is a Japanese skincare range that uses 100% local placenta in its products to enhance the speed of skin renewal and to get to the root of skin problems such as freckles, dullness, wrinkles and dry skin.
I have heard wonderful things
about the magical properties of placenta, which is the essence of the
organ that connects the fetus and the mother. Known to be rich in
anti-oxidants, proteins and amino acids, it packs a punch and is touted
to be the secret to having baby smooth skin.
The White Label Premium Placenta Essence has a lightweight texture and absorbs readily into your skin without leaving a sticky after feel. I especially love how my skin feels instantly plumped up and moisturized after use.
I have been using the essence all over my face to lock in moisture and protect my skin from dehydration before applying moisturizer. You can also use this on your neck where the signs of aging tend to be more prominent.
For those of you with sensitive skin, you will also be happy to know that this product is colourless, odourless and free of parabens, additives and mineral oil.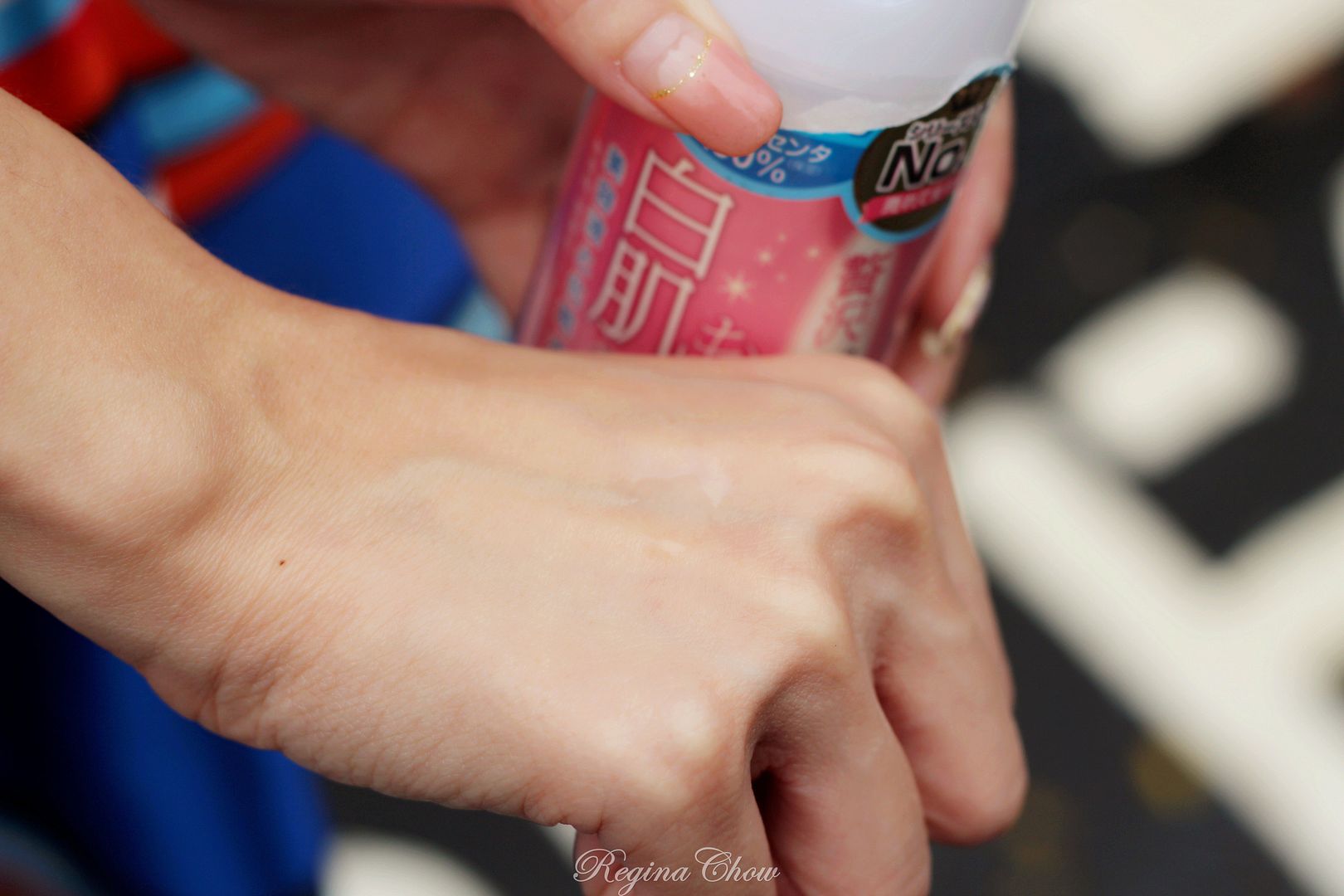 In comparison to skincare products that incorporate placenta as its key ingredient, the White Label Premium Placenta range is also incredibly affordable. In fact, the White Label Premium Placenta Elastic White Skin Essence retails at just S$14.90.
If you are interested in trying White Label Premium Placenta products, you can find the entire range at
Beauty Direct
, BHG, John Little, Guardian, Nishino Pharmacy and Plaza@Cosme100AM.
The next two products that I would like to get my hands on are the Elastic White Skin Pack and Dark Eye Circle Tool!